Rocky Mountain Underground's New Ski for Women
One small Colorado-based ski company invited women to describe their perfect powder ski—then made their dreams a reality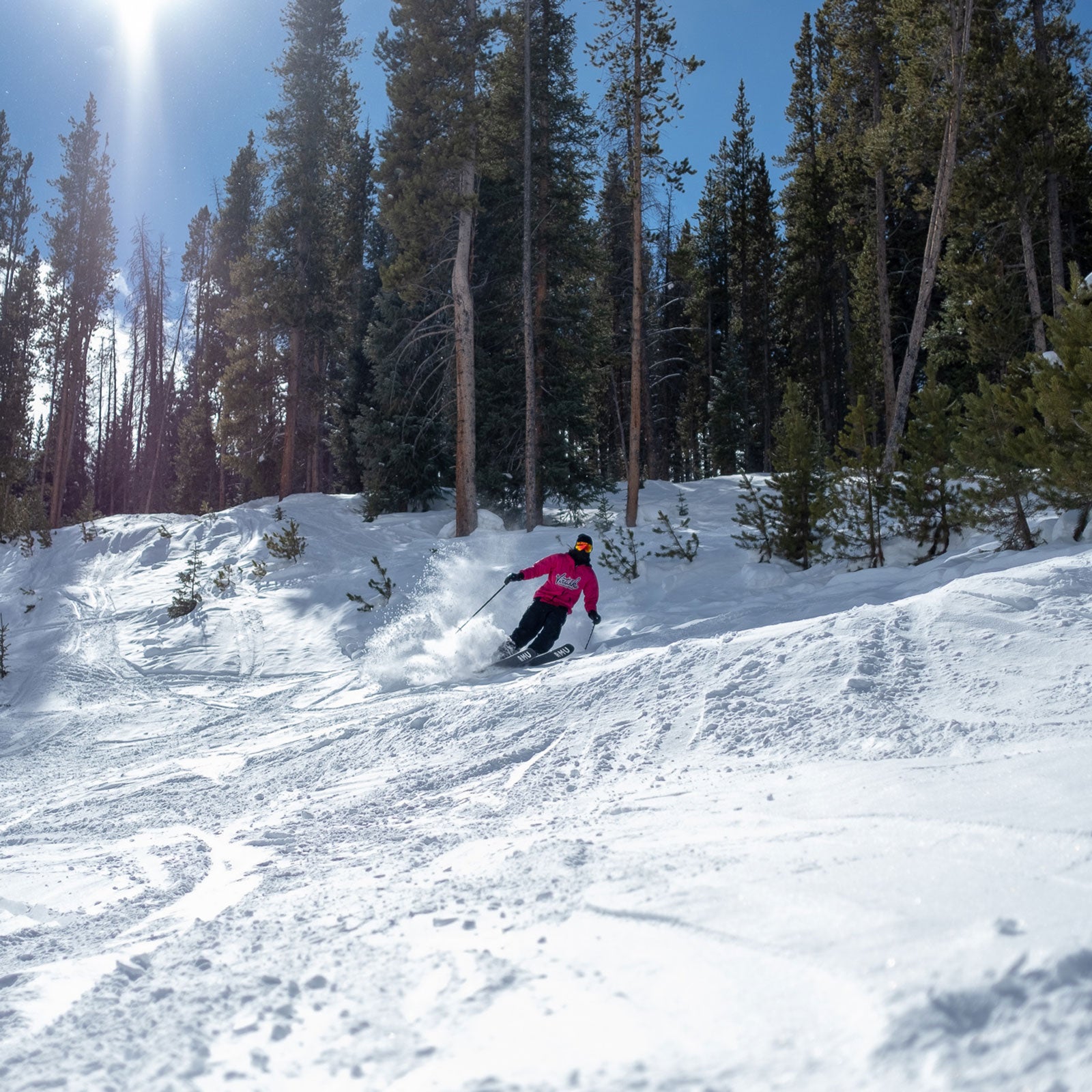 Heading out the door? Read this article on the new Outside+ app available now on iOS devices for members! Download the app.
"Women don't need another ski designed by a bunch of bros," says Mike Waesche—who is himself a total bro. The Breckenridge skier founded Rocky Mountain Underground (RMU) so he could geek out on ski design and construction, and since its establishment in 2008, the company has racked up 28 editors' picks for its planks. But RMU didn't offer anything that was optimized for women, and Waesche didn't want to be guilty of producing yet another option that had just been "shrinked and pinked."
So in 2015, he put out a call on social media asking women to describe their ideal skis and the problems they were having with the ones they already owned. Then Waesche and Chris Glynn, who also collaborates on RMU ski designs, started tinkering.
The 20 women who responded to RMU's call for opinions represented a range of locations and skier types: some were weekenders with intermediate-level skills, while others were professional patrollers and guides. Most shared a desire for a hard-charging powder ski that could also shred groomers—so RMU set out to make planks with maximum float and minimum width.
"One major problem that women were having is that it takes more effort to get a superwide ski up on edge," says Glynn. When creating the the women's Valhalla 104, he and Waesche built more rocker into the tail of their prototypical women's ski to cant the whole platform back in deep snow. But that highly rockered tail made the overall flex too soft, so the duo stiffened the ski to compensate. "It's actually stiffer than our men's big-mountain ski," says Waesche.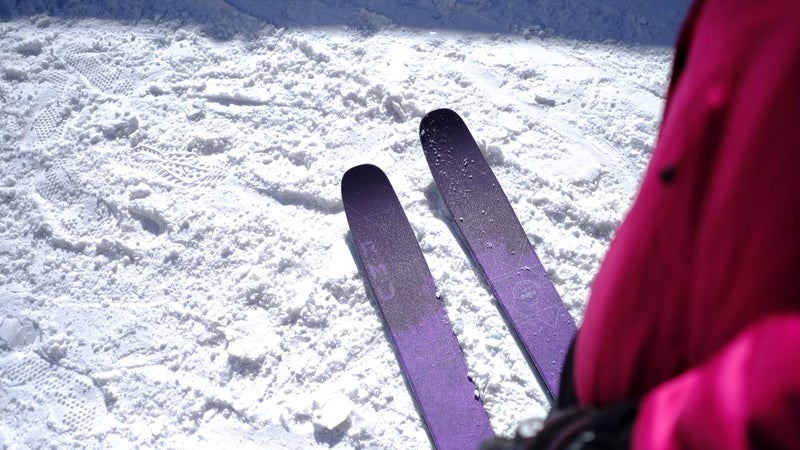 That goes against everything the industry has historically said women want in skis. For years ski manufacturers have assumed that women's skis should be lighter, softer versions of the men's models. But RMU was willing to start their women's ski design from scratch rather than using any men's version as a template, and that approach let them challenge common assumptions—like the one positing that women want an easier, less stiff ride. "We wanted to have a women's-specific ski, not just a man's ski with a foam core to make it lighter," explains Waesche.
RMU's final creation, the women's Valhalla 104, won industry awards and buyers' praise when it hit market in 2017. RMU also offers a narrower, 95-millimeter version of the Valhalla, and this year, it made the 104 even better: a redesign gave it additional beechwood stringers and a new tip profile that lengthened its rocker and lessened the underfoot camber to make the ski more playful than before.
I tested the 2019 Valhalla 104 at Steamboat, Colorado, this winter and recruited a friend to try it out at Jackson Hole in Wyoming and Big Sky in Montana. We both loved the ski's ferocious, never-say-die edge hold on hardpack. The Valhalla excels at arcing big turns down groomers, where it feels superpowerful and damp. That's because its core incorporates a fair bit of rubber to absorb harsh vibrations, and its dense hardwoods (poplar and beech) also help kill chatter. No speed seems too fast for these boards (though the resort's ski patrol may deem otherwise).
And of course they soar in deep snow. RMU designers definitely coaxed maximum flotation from the 104-millimeter waist width, so not only do the Valhallas charge through untracked powder, but they also skip easily across cut-up snow and trenches that can buck softer skis.
The Valhalla excels at arcing big turns down groomers, where it feels superpowerful and damp.
They don't love to make truly short-radius turns, though my cohort and I issued slightly different reports on just how maneuverable they could feel. I found them to be surprisingly easy to smear, given their weight (they're heavier than some powder planks); for me, flipping them around trees and moguls felt fast and effortless. My friend, meanwhile, struggled to make them turn short, and she's a stronger skier than I am.
I suspect that boot placement had something to do with our differing experiences: adjusting the binding to her boot nudged her a few millimeters forward on the ski, while I stood a smidgen farther back, which may have placed my weight over the spot where these skis turn easiest. Even so, they're better suited to broad, open bowls than congested glades. After all, RMU made the Valhalla 104 to be a big-mountain charger—for hard-charging women.
Lead Photo: Courtesy Rocky Mountain Undergro