Our Ski-Test Director's Go-To Backcountry Kit
As long as you aren't weight sensitive, it's now possible for one rig to serve all your in-bounds, sidecountry, and backcountry needs. This is that rig.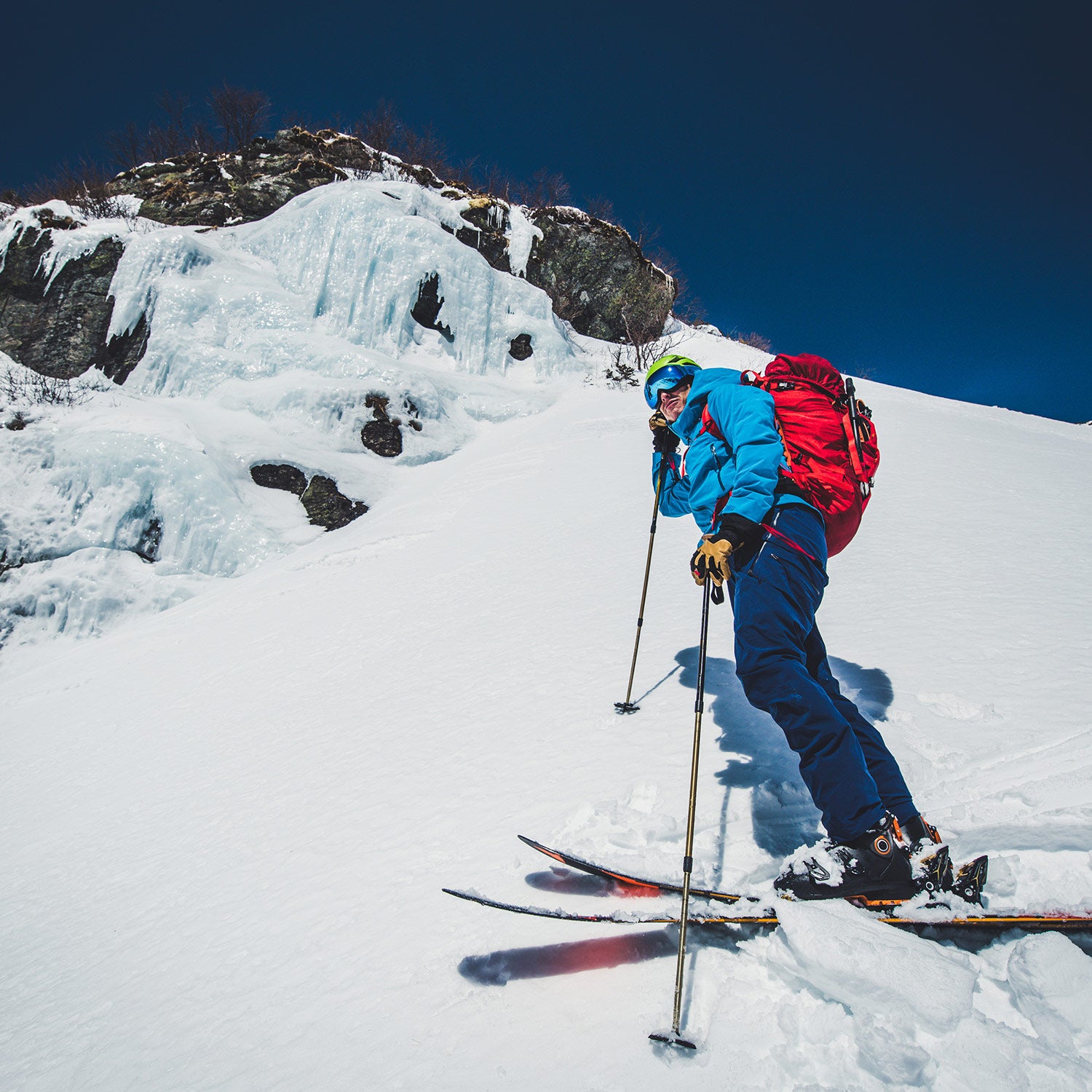 Brent Doscher/Cavan
Heading out the door? Read this article on the new Outside+ app available now on iOS devices for members! Download the app.
Sports evolve. It wasn't that long ago that mountain bikers were riding lightweight cross-country bikes on most trails. They favored weight savings over downhill performance. Today we ride longer-travel suspension bikes because even though they're heavier, they're efficient at pedaling and they rip on the downhills. A similar shift is happening with backcountry skiing. It's now possible to skin uphill with simple ball-and-socket "tech" bindings and then descend with shock-absorbent alpine bindings, without changing skis. Thanks to that, plus burlier AT boots and skis that are just lightweight enough for the skin track, we've gained climbing efficiency and downhill performance—weight be damned. This is freeing. Now, as long as you aren't chasing lithe ski mountaineers uphill, you can ski in-bounds and out on a single setup without compromising on the thrill of the descent. 
The Bindings
Cast Freetour with Look Pivot 15 ($685)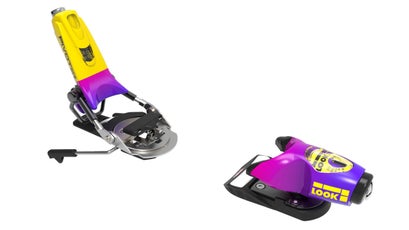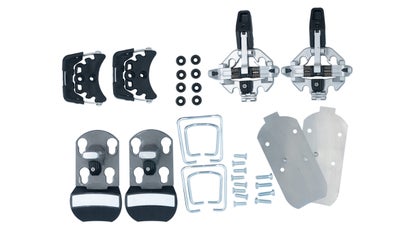 A good binding system is the linchpin in any quiver-of-one setup. This system is spendy but worth the cost. It gives you all the performance of the Look Pivot 15 alpine binding, with its full-metal- jacket construction and a 15 DIN built for advanced to expert skiers, but with Cast's removable toepiece so you can swap in a lighter tech toe for the climb. After decades of binding analysis, we think this is the top-performing alpine binding on the market. The Pivot's deep elastic travel (for shock absorption), multiple points of contact (for energy transfer), and small mounting platform (to allow the ski to flex more naturally under your foot) are unmatched. Put the alpine toes in your pack and put on the Freetour tech toe when it's time to head back uphill for lap two. Uphilling is as efficient, but not as lightweight, as in a full tech binding. A slick two-position riser lets you adjust the heel height for climbing from flat to eight or 12.5 degrees. Going down, you get the safety and performance of an alpine binding, which means no compromises in-bounds. With a little practice, the transitions are nearly as quick as full tech bindings'. Yes, the rig is heavier, but your long-travel trail bike is heavier than your hardtail and you never think about that once you taste the performance.
Buy the Look Pivot 15 Buy the Cast Freetour
---
The Ski
Völkl Blaze 106 ($700)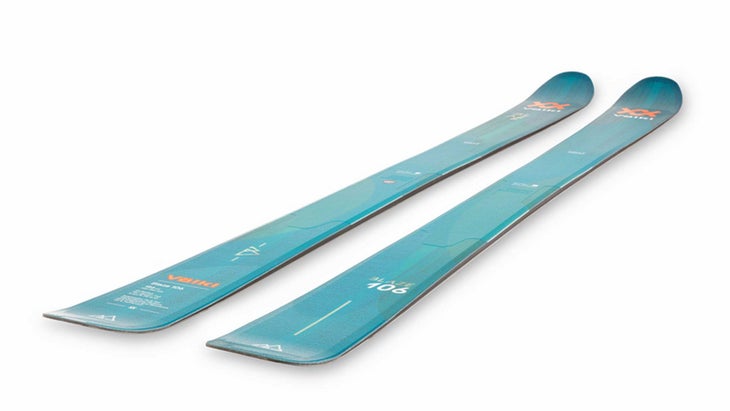 The Blaze dominated our crossover test last year. This year it nearly podiumed in the All-Mountain Powder test too, despite going head-to-head with stout resort skis on rock-hard snow. This means the Blaze is among the closest skis we've tested to the dream of a one-ski quiver. Thanks to just a hint of metal underfoot, it hooks up and holds on when you're in-bounds skiing hardpack. But in the backcountry it's one of the smoothest and most predictable skis we've ridden. At 106 millimeters underfoot, it's fat enough for 90 percent of the snowpacks we ski in the Rockies, although not for the biggest days on the western coastal ranges of California, Alaska, and the Pacific Northwest. "It carves, it smears, it floats, and it's stable as hell," said a tester.
---
The Boots
Lange XT3 Tour Pro ($950)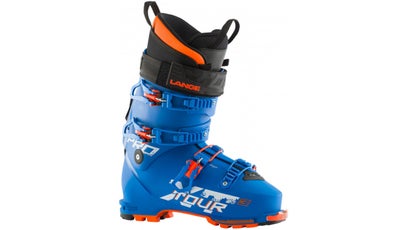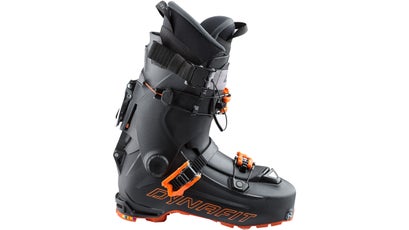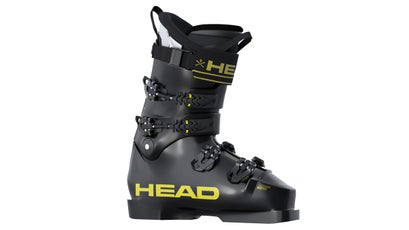 If you want to keep things simple, ski in a crossover boot like the Lange XT3 Tour Pro and you can turn your brain off, trusting that you have solid downhill performance (a 130 flex and a 98-millimeter last) with enough functionality for touring thanks to lightweight Grilamid plastic and a wide-ranging hinge for walk mode. If I'm traveling to a distant ski area, the XT3 Tour Pro is the only boot I bring.
But this is where the dream of a simple gear quiver ends for me. Although new crossover boots like this ski well and tour well, they aren't ideal at either—there's a compromise. If you're performance obsessed and really want to nerd out, you can do what I'm doing this year and run two sets of boots. If I know I'll be skiing the backcountry for more than just one run, I'll bring my Dynafit Hoji Pros ($800). They're stiff enough for in-bounds skiing off-trail, but because of the boots' unique walk mode, they tour as well as—if not better than—a lot of softer and lighter backcountry boots I've tried.
On the other hand, if I'm skiing in-bounds, I don't want to be skiing in boots with a walk mode. But I don't want to bow out of a spontaneous backcountry or sidecountry lap because my touring boots are in the truck. Again the innovators at Cast Touring have the fix. Send your fully rigid alpine boots to them and they'll kit them out with tech fittings in the toe lugs so that you can put in a short tour. I'm having inserts mounted to the Head Raptor WCR 140 S ($925). A progressive flex and upright stance mean this boot excels whether you're ripping arced turns on groomers or skiing steep pow in the trees. I once spent a week in Alaska touring in fully rigid boots because the terrain demanded it. It's not that bad.
Buy the Lange XT3 Tour Pro Buy the Dynafit Hoji Pro Buy the Head Raptor WCR 140 S
---
The Packs
Mystery Ranch Saddle Peak ski pack ($199) and Scott Patrol E1 30 ($1,100)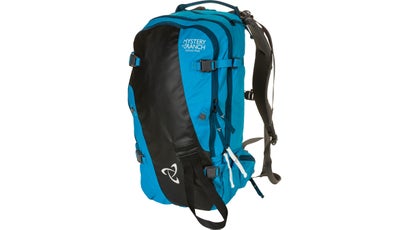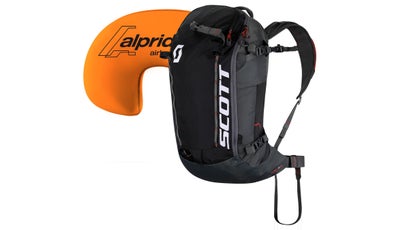 In the spring, when the snowpack has gone isothermic and we're skiing corn, I favor the Mystery Ranch Saddle Peak ski pack. With 25 liters of capacity and the best carry system I've ever found in a ski pack (you can customize the fit in about one minute), the pack is just big enough for yurt or car-accessed spring touring without swinging around on your back. In winter, though, I ski with an avy airbag pack. I use an older version of the Scott Patrol E1 30. The airbag is inflated by a battery-powered fan built with special technology that makes it indifferent to cold. It's rechargeable at home, and in the field you can restuff the airbag and get a second inflation. It's still 720 grams lighter than any other electronic system.
Buy the Mystery Ranch Saddle Peak ski pack Buy the Scott Patrol E1 30
---
Helmet and Goggles
Anon Merak helmet ($320) and M3 Perceive goggles ($230)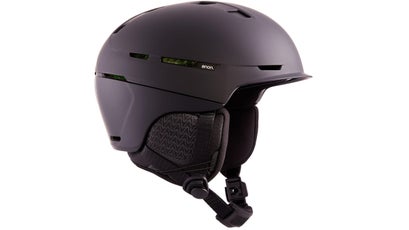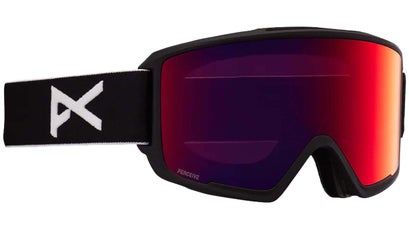 Helmets and goggles have always been suited to skiing in-bounds and out. So the smart play is to pursue safety first, which is what Burton did with its new line of WaveCel helmets by Anon. WaveCel is a zigzagging polymer matrix that's used as a liner in the new Merak helmet. In a crash, the waves flex to reduce the initial forces. Then, like the front end of a modern car, the materials crumple, absorbing still more energy. Finally, the matrix glides to combat rotational forces. For a smooth fit, I pair up the Merak with Anon's M3 Perceive goggles. It's one of the top magnetic-lens-change goggles I've tried—I could swap lenses in a storm on the chairlift. The comfort against the face is best in class thanks to three-layer face foam. And the tuned gray/rose tint boosts contrast and seems to work in a huge range of conditions.
Corrections:
Lead Photo: Brent Doscher/Cavan