Gear to Make Your Snowboard Life Better
16 tester favorites for the 2023 season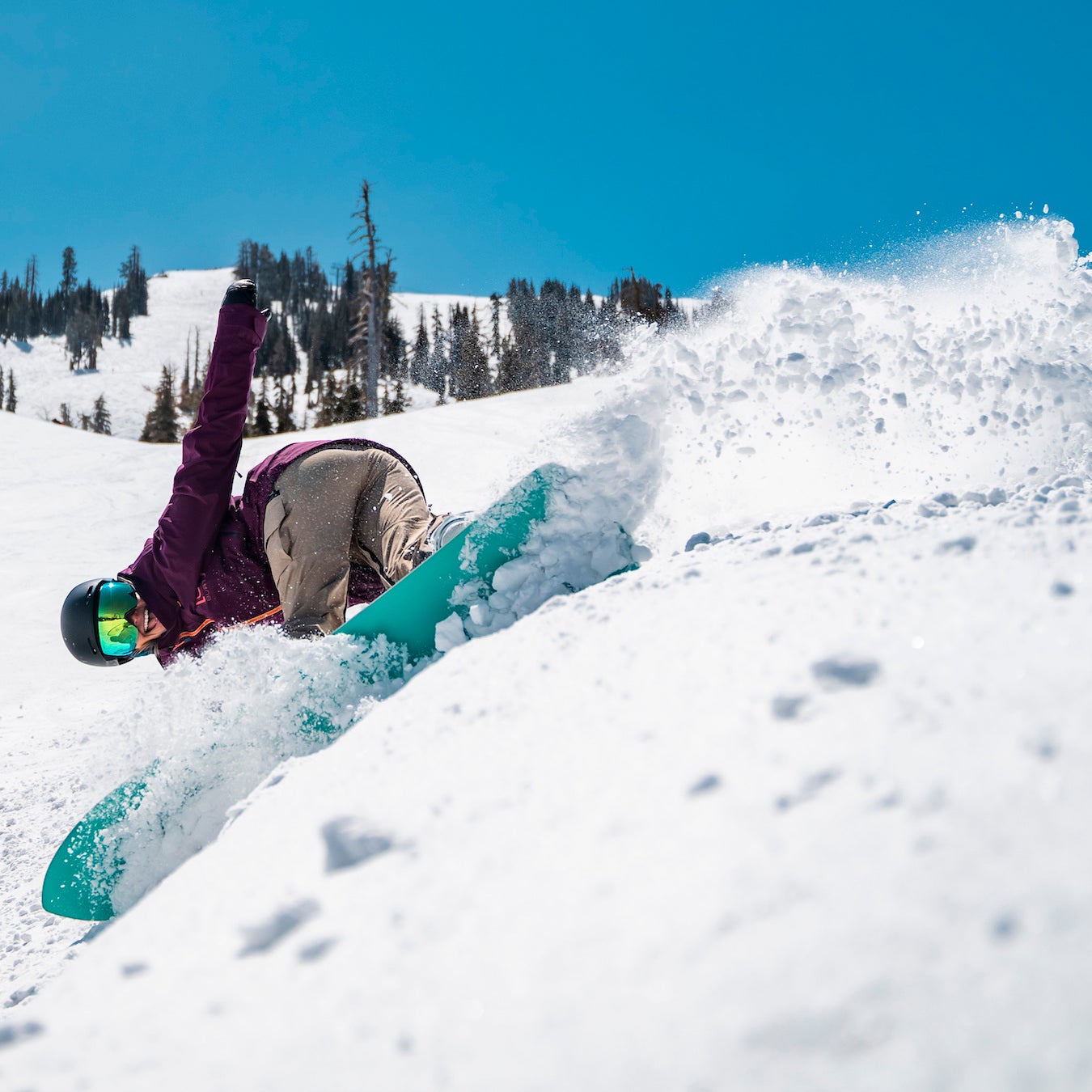 Heading out the door? Read this article on the new Outside+ app available now on iOS devices for members! Download the app.
We tested a lot of snowboard gear last season. Over 30 testers put 100-plus products through the ringer over the course of the winter, plus a four day test-a-thon at Sugar Bowl in epic conditions. The best of the best ended up in our snowboards and snowboard accessories coverage in our 2023 Winter Gear Guide. But there were a lot of very, very good products that didn't quite make it into those reviews. Here, we present you the best of the rest.
---
Snowboards
Arbor Westmark Camber ($550)
Free Gear Upcycling
When it's time to upgrade your gear, don't let the old stuff go to waste–donate it for a good cause and divert it from the landfill. Outside's partner, Gear Fix, will repair and resell your stuff for free! Just box up your retired items,
print a free shipping label
, and send them off. We'll donate 100 percent of the proceeds to
The Outdoorist Oath
.
A few members of the Sugar Bowl park crew joined our test squad last winter, and they wouldn't take their eyes–or bindings–off the Arbor Westmark. Designed with input from Quebecois street legend Frank April, the deck isn't just easy to look at—it's easy to rip, too. The twin shape sports a classic combo of trustworthy camber and a medium-flexing FSC-certified poplar and paulownia core, allowing intermediate riders to progress and advanced freestylers to throw tricks with confidence. A dramatically upturned nose and tail foster buttery presses, smooth fakie take-offs, and catch-free nollies. All told, the Westmark is a solid choice for riders who frequent the park, bring a freestyle approach to the entire resort, and may even dip into the streets.
---
Cabin Mountain Tools Northern Light ($699)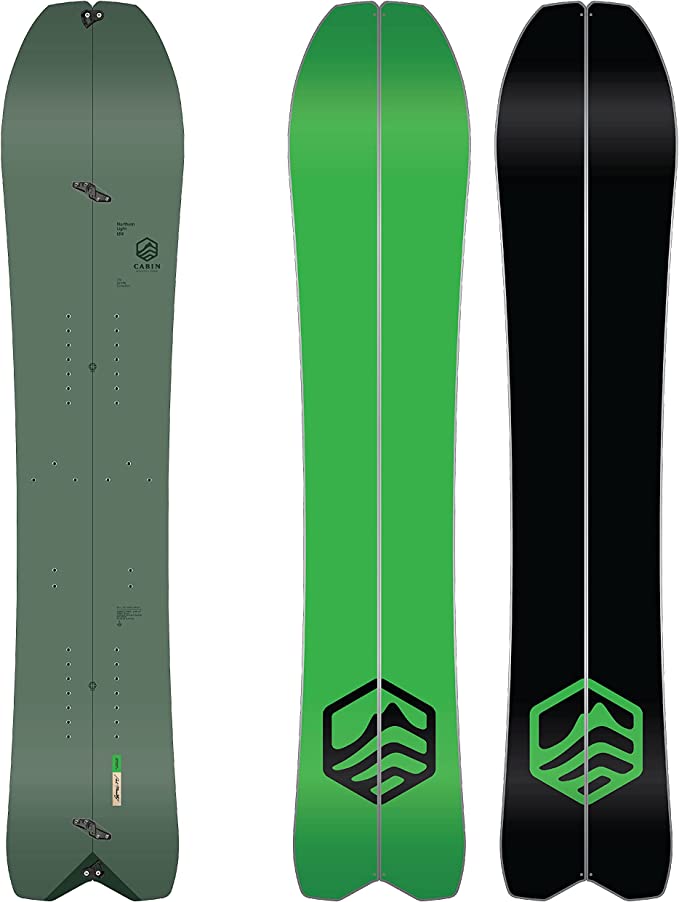 It's hard to beat the surfy handling, reliable carving, and powder-gobbling buoyancy of Cabin Mountain Tools' Northern Light splitboard at any price, but at $699, it's damn near impossible. While the price is a bargain, Vermont's Cabin doesn't cut corners, but utilizes a direct-to-consumer business model, minimalistic graphics, and zero marketing BS. With a softer, rockered nose, tapering to a subtle, stiffer swallowtail, camber underfoot, and a progressive sidecut throughout, the Northern Light rails turns and floats through pow. It's all sandwiched between a classy forest-green topsheet and a speedy sintered base for a well-executed iteration of "everything you need, nothing you don't." Whether you're looking for your first split or a replacement for a well-loved steed, you can't go wrong with the Northern Light.
---
Chimera Sceptre ($835)
The flagship splitboard from Chimera, a boutique, Wasatch-based board builder, the Sceptre is a quiver-killing, do-it-all split that advanced riders will appreciate across all conditions. Thanks to a blunt, rockered nose, minimal moontail, and flat, torsionally stiff body, the deck can hang in everything from deep and dreamy to steep and spicy. A Tahoe tester and hardcore freerider appreciated that stiffness, which is provided by an aspen and poplar core and a triaxial glass job. He gave it the highest possible compliment: "It rides just like a solid." For big mountain crushers and splitters who tour regardless of conditions, pass the Sceptre.
Looking for more splitboards and splitboard gear? Check out the winners of our annual splitboard test.
---
Lib Tech BRD ($630)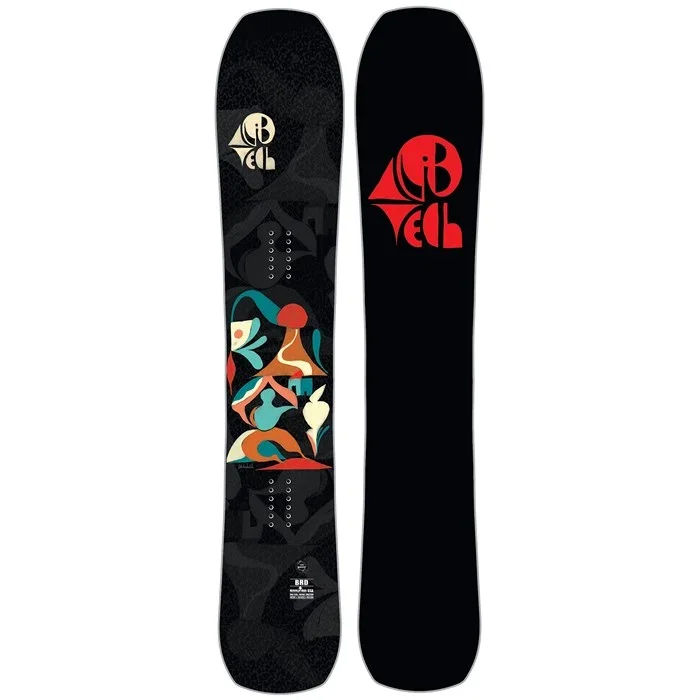 Lib Tech's BRD is the instrument of choice for PNW powderhound Austen Sweetin, an improvisational virtuoso who bounces through pillow fields like a tuned-up, red-faced trumpet player navigating thumping bass lines and purring snare drums. (If you haven't seen his new film, "Blur," take a detour from gear hunting and enjoy the backcountry jazz here–it's one of our favorite films of the year).
A plus-sized nose, stalwart tail, touch of taper, camber-dominant profile (with a mellow rocker zone between the feet), and Lib's signature serrated edges give the board the chops in any conditions. But it really shines when freeriding fast. After slashing surfy windlips, snaking through a mogul field, tossing a three off a cat track, and straight-lining back to the chair, a breathless tester with an ear-to-ear grin reported, "It's the exact combo of fun and trustworthy that I'm looking for."
---
Jones Airheart 2.0 ($600)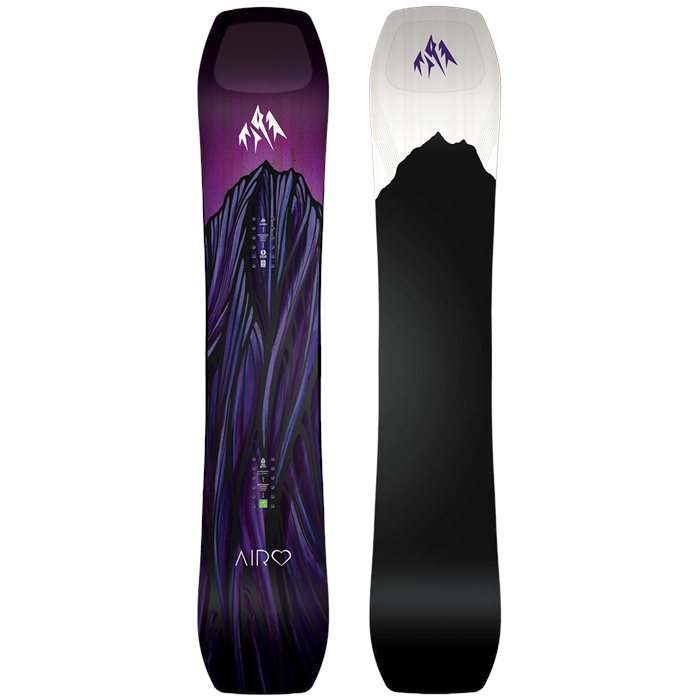 A top choice amongst our contingent of all-terrain-slaying female testers, the Jones Airheart 2.0 is a directional twin that can ride switch, pop and spin with precision, all while still hanging off-piste. Switch skills come courtesy of a taper-free shape and classic camber underfoot, while a setback stance aids float in powder. A space-age Koroyd insert (made thermally molded co-polymer tubes) at the nose reduces weight and dampens chop. On groomers, crud, and powder alike, the three-dimensionally contoured nose and tail initiate turns with surfy fluidity. Powerful and confidence-inspiring, the Airheart 2.0 is a ticket all-mountain freestylers will happily take lap after lap.
---
Ride Shadowban ($500)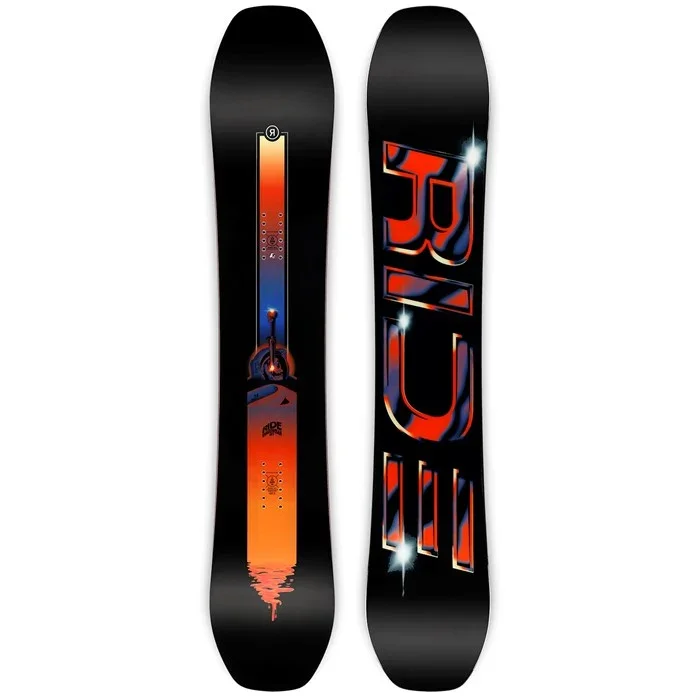 Ride's new Shadowban is an all-mountain freestyle hog–and we're not just saying that because the Harley-worthy spray job looks like it's still dripping wet. It's a directional twin that slays the switch game, while being soft and poppy, which makes it a dream to press, butter, and jib. That said, it's still built to take a beatdown, with impact plates under the inserts to reduce snapping, precisely rolled edges to reduce chipping, and urethane sidewalls to absorb bumps in the road. It's a park-ready ripper, but thanks to the quadratic sidecut, it still banks into turns well–more like a Moto Grand Prix race bike than an ape-hanger Harley.
Looking for more snowboards? Check out the winners of our annual snowboard test.
---
Snowboard Accessories
Aleck 006 ($130)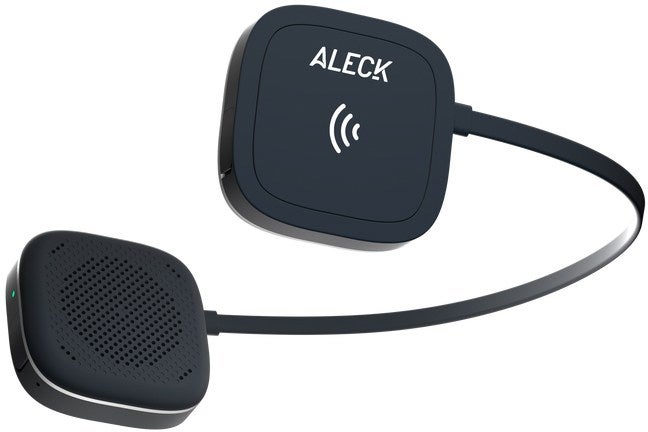 Designed to fit audio-compatible helmets, the Aleck 006 headphones sport intuitive, oversized controls, enabling riders to punch pause on the chair or hit play mid-run without slowing down or shedding gloves. The Aleck app was still a work in progress during our testing last spring, although the brand recently launched an update that's currently available on the App Store. While we haven't had a chance to put it under the microscope, the app turns the headphones into walkie-talkies and even tracks friends via GPS, purportedly improving communication and chances of linking up on the slopes. That said, testers claimed audio quality was reason enough to rock the 006: the headphones deliver surprisingly primo sound through dual 40-millimeter titanium drivers, and audiophiles can adjust audio levels via the app's built-in EQ controller.
---
Küat Grip 6 ($498)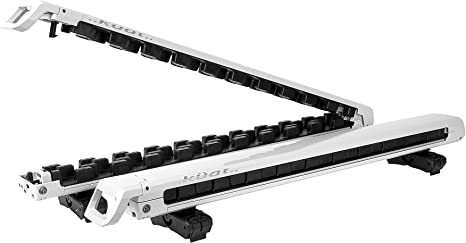 Forget stepping on seats and heel-hooking wheel wells to hoist boards onto the roof rack. Küat's Grip 6 is an innovative rack that multiple testers dubbed "revolutionary" thanks to its slide-out trays that make loading boards easier than getting on chairlifts. Sizeable handles facilitate breezy extension of the rack beyond the body of your vehicle, grippy rubber teeth lock boards in place without damaging topsheets and bases, and the rack easily accommodates four boards. Factor in an effortless locking mechanism and the striking white powdercoat and this rack is an all-time favorite that we'll be rocking for years to come. Our only complaint? On heavy powder days, the slide-out mechanism can ice up.
---
GearDryer Wall Mount 12 ($899)

GearDryer's Wall Mount 12 boot dryer has enough room to dry the whole family's kit: This shop-grade beast hits up to twelve boots, gloves, or helmets with 200 CFM of heated or ambient air. It runs off a standard outlet, mounts easily to wall studs, and can be programmed for overnight use or shorter, pre-shred intervals down to 15 minutes.
Not enough real estate? Check out GearDryer's latest launch: the Wall Mount 24 ($2000), capable of drying damn near the whole neighborhood's boots at once. Need a smaller solution? Grab one or two of the portable Solo 12Vs ($199), which can dry one pair of boots, a pair of gloves, and a helmet.
---
Rocky Talkie ($110)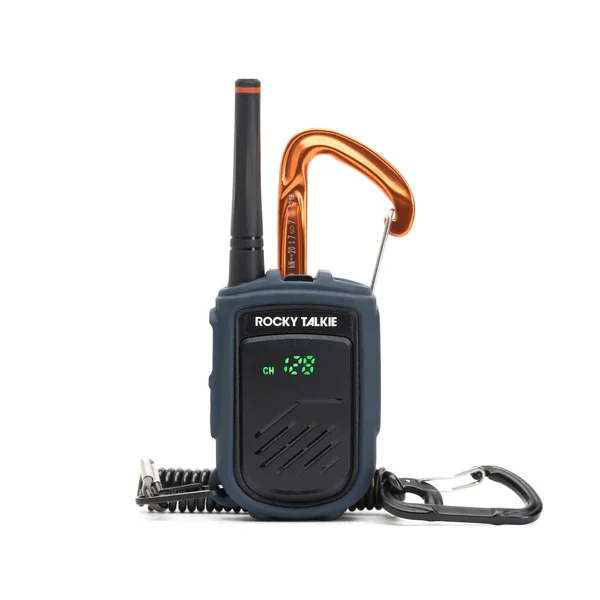 A durable, compact, and capable lithium-ion radio, the Rocky Talkie is a smart addition to any backcountry kit. It sports a one- to five-mile range, straightforward interface, decent battery life in freezing temps, backup leash (with carabiner), and minimalist build that makes it more attractive than bulkier options. All told, these radios give splitboarders and backcountry boarders a chance to communicate on out-of-earshot approaches and descents, encouraging intelligent and potentially life-saving decision-making in avalanche terrain.
---
Arva Calgary 18 Reactor Airbag ($610)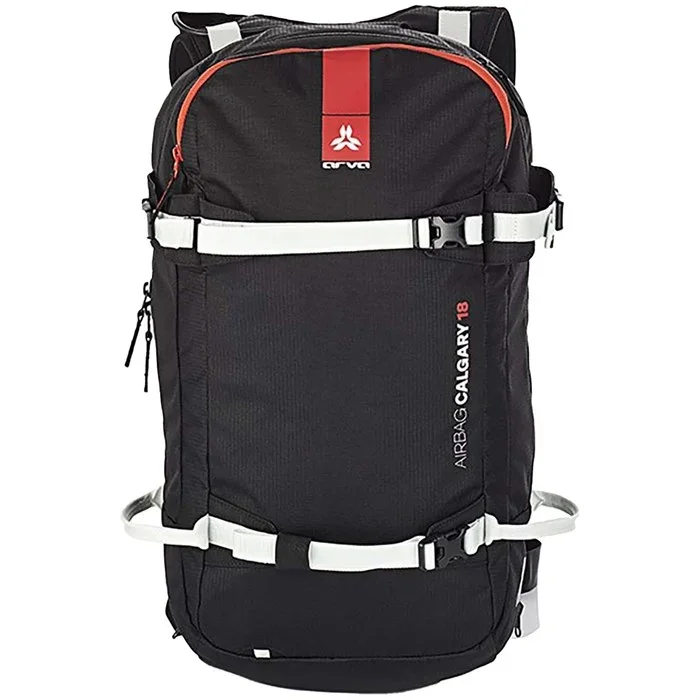 A highly adjustable avalanche airbag stitched from rugged, recycled polyester, the Arva Calgary 18 is well-suited for sidecountry hikes, mechanized backcountry days, and quick-hit tours. Arva kept bulk to a minimum, incorporating traditionally cumbersome airbag storage into a flat heat-moldable back panel. The result? A pack that's slim enough for pedal-to-the-metal freeriding that accommodates more gear than expected at this size. Factor in an ice axe loop and dual carry options (A-frame for ski mode and vertical carry for snowboard) and this lightweight airbag is ready to crush the bootpack. Note: Arva's Reactor airbags require a compressed air cylinder for deployment, sold separately (from $75).
---
Arva Reactor 15 Vest ($710)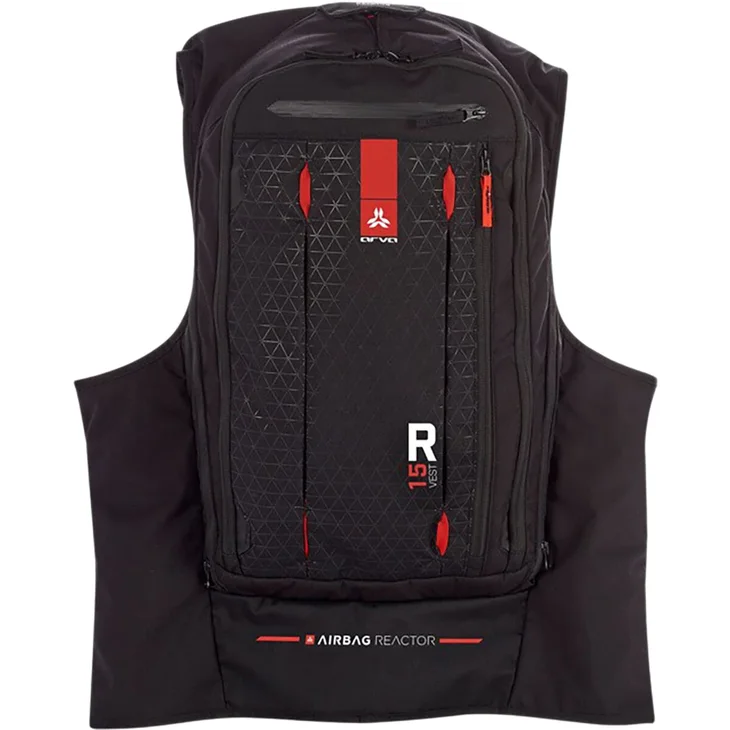 The low-profile yet feature-rich Reactor 15 Vest Airbag is our snowboard test director's go-to for sidecountry riding. With 15 liters of packable volume partitioned between six front pockets and three rear compartments (the biggest of which stows shovel and probe in designated slots), a variety of ice axe and gear loops, plus a vertical snowboard carry system, the vest encourages smart on-the-hill organization. His favorite aspects, however, were the overall fit and weight. "The vest wraps around the body and adjusts easily. I can wear it on lifts without feeling like I'm going to fall off the chair, and throw tricks I might not try in a backpack," he says. "For lift-accessed sidecountry, snowmobiling, cat-skiing, or heli days, this Arva vest is unbeatable."
---
Now Bindings Select Pro X Kowalchuk ($400)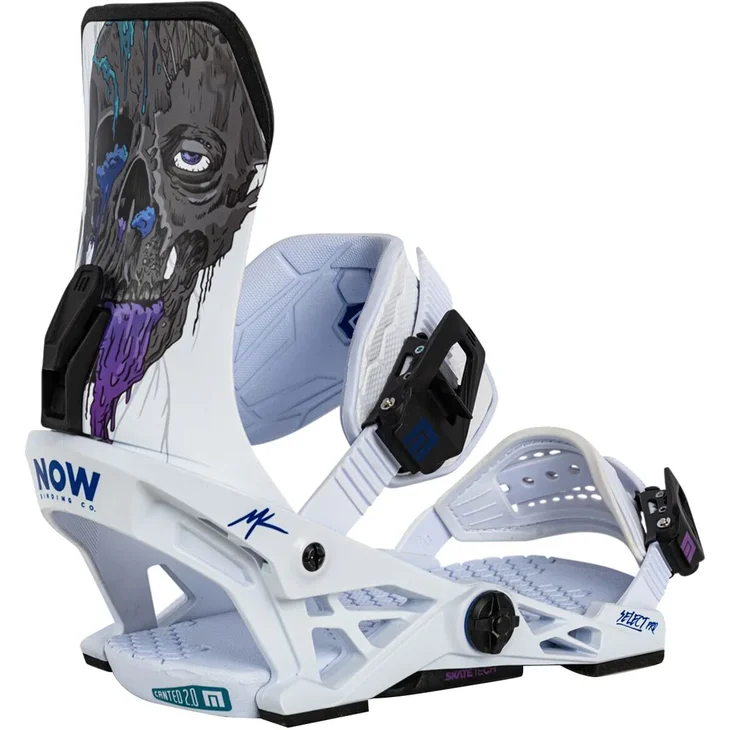 A collaboration with OG skate and snow illustrator Mark Kowalchuk, this special edition of Now's best-selling, mid-stiff Select Pro is a functional work of art. The snow-white canvas of the highbacks is festooned with a slime-oozing heart and skull–unapologetic, heavy metal graphics for a binding built for heavy metal riding. Now's proprietary SkateTech–a pivoting design that funnels energy from boots to bushings located at the board edges–provides stellar response and curtails ankle aches and foot exhaustion during bell-to-bell sessions. The hinging ankle and boot-locking toe straps balance comfort and performance, while the freestyle-friendly highback and canted foot pillow encourage tweaked grabs and gnarly cliff drops.
---
Salomon Echo Lace SJ BOA ($400)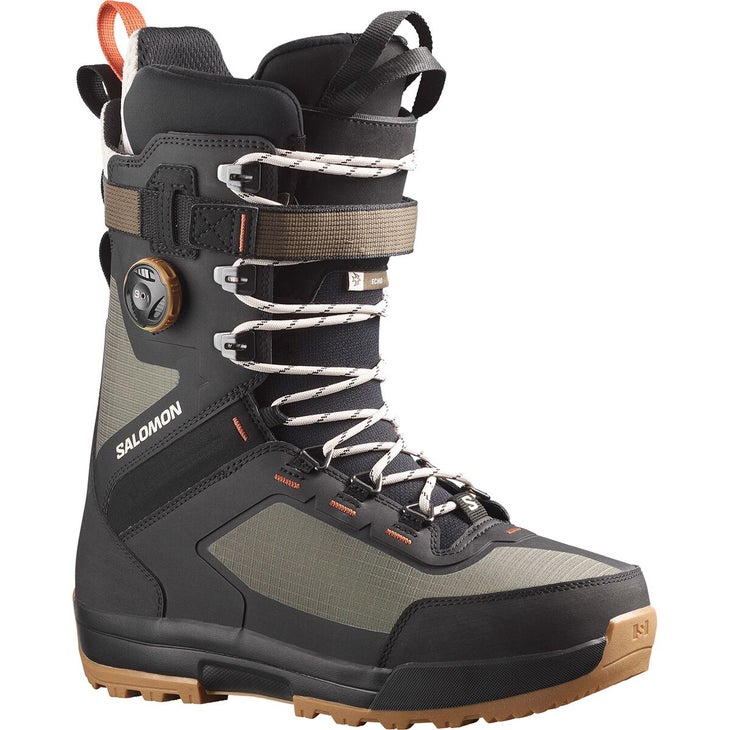 Between a heel-wrapping BOA harness, good old-fashioned laces (a favorite of backcountry riders, since they're fixable in the field), and a Velcro power strap across the cuff, Salomon's new, all-mountain Echo Lace SJ BOA boot gives riders everything they need to fine-tune their boots and hit the gas. A rugged, lugged outsole provides in-bound hikers, sidecountry explorers, and backcountry bootpackers secure purchase on slippery scrambles. And unlike many boots that require a lengthy break-in, one tester reported that the mid-stiff Echo was immediately comfortable and ready to rip out of the box.
Looking for more boots, bindings, and accessories? Check out the top-rated essentials from our annual snowboard test.
Lead Photo: Vincent Zacha-Herthel