Testing Helly Hansen's H2 Flow Technology
Ali Carr Troxell tests Helly Hansen's new, innovative way to keep you warm out on the slopes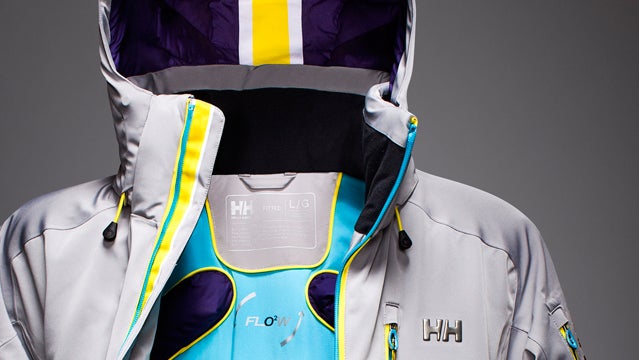 Heading out the door? Read this article on the new Outside+ app available now on iOS devices for members! Download the app.
Product developers are always trying to come up with new ways to insulate jackets. Sometimes they pair synthetic and down insulation. Sometimes they play with baffle designs. And sometimes they pair light synthetic insulation with stretchy, aerobic-built fabric. There are a number of concoctions out there, and each of them has its benefits and drawbacks. But they all have a common goal: keep you warm when you need it and cooler when you don't.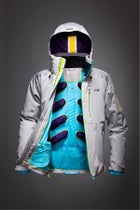 Men's Thrym Jacket.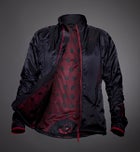 H2 Flow Jacket.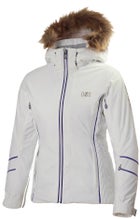 Panorama Jacket.
Helly Hansen's H2 Flow is a new take on insulation. By creating positive and negative space using insulation (or lack thereof), the jacket can regulate temperature more efficiently. I had the chance to test the new technology in Vail, Colorado, in late January when temperatures ranged from -10 degrees Fahrenheit to the high 20s. What did I think? Read on.
Helly Hansen makes two types of H2 Flow technology. They have a version with more positive space than negative—like in the H2 Flow Jacket ($175). Take a look at the inside of this jacket and you'll see—through a mesh interior layer—that the foam-like insulation has been hole-punched with golf ball-size holes. The holes are the "negative" space.
On the opposite end of the spectrum, they make a version that has more negative space then positive. The Fall 2013 Women's Panorama Jacket ($600), for instance, has pods filled with down in strategic areas to keep your core warm. In both instances, the negative spaces fill with your body's warm air and trap it there, insulating in a new, innovative way.
I wore the H2 Flow jacket as a mid-layer on the coldest days in Vail and then wore it as my outer layer on a backcountry tour in the Santa Fe National Forest in February on a 40-degree day. In both conditions, it worked exactly how I needed it to—keeping me toasty in Vail and releasing heat as I worked the powder in Santa Fe. I'm the type of person who gets really cold, so I always layer up, and my mid-layer usually consists of something puffier than the H2 Flow Jacket. So I was surprised at how much heat I generated (and retained) while wearing it in Vail. The black, ripstop nylon exterior blocks wind and is water-resistant, which made it the ideal outer layer for a bluebird, but soft day in the New Mexican backcountry. When I got too hot, I opened up the side-body zippers (which are more central than normal pit zips) and the heat lofted right out. And, while in the lodge at lunch in Vail, I loved its track jacket styling.
While in Vail, I also got to test an early sample of the Panorama Jacket, which comes out next fall. While it's not exactly my style—I usually wear snowboard-inspired outerwear and I'm a total klutz (for me, white is a bad idea)—but its flattering, feminine cut and (removable) faux fur grew on me. The softshell fabric was completely waterproof as a heavy blizzard rolled through Vail while we were exploring the resort's luscious back bowls. Because the softshell has a lot of stretch in it, I was able to hike for some extra vertical feet and push the powder around without feeling restricted. My favorite part was the H2 Flow goose down-insulated pods around my core. Because there's less insulation, this piece is lighter in weight than equally warm jackets. But the negative space captured my body heat and kept me seriously cozy throughout the day—even bright and early when the thermometer read -10 degrees during a First Tracks mission. The cinched-in sides of the jacket give it a nice shape, but they're also stretchy and not prohibitive. My only gripe was that, compared to the torso, my arms felt relatively cold. There is some light insulation in the arms, but it would be nice if there were a little more.
I'll be excited to see this technology trickle down into less expensive options in the coming years. It's an innovation worth keeping around.