Gear Guy
Testing the Spy Ace EC vs. Smith I/O ChromaPop Goggles
Can Spy's new electrochromic tint-changing lens unseat the Smith—my favorite goggles ever—from its throne?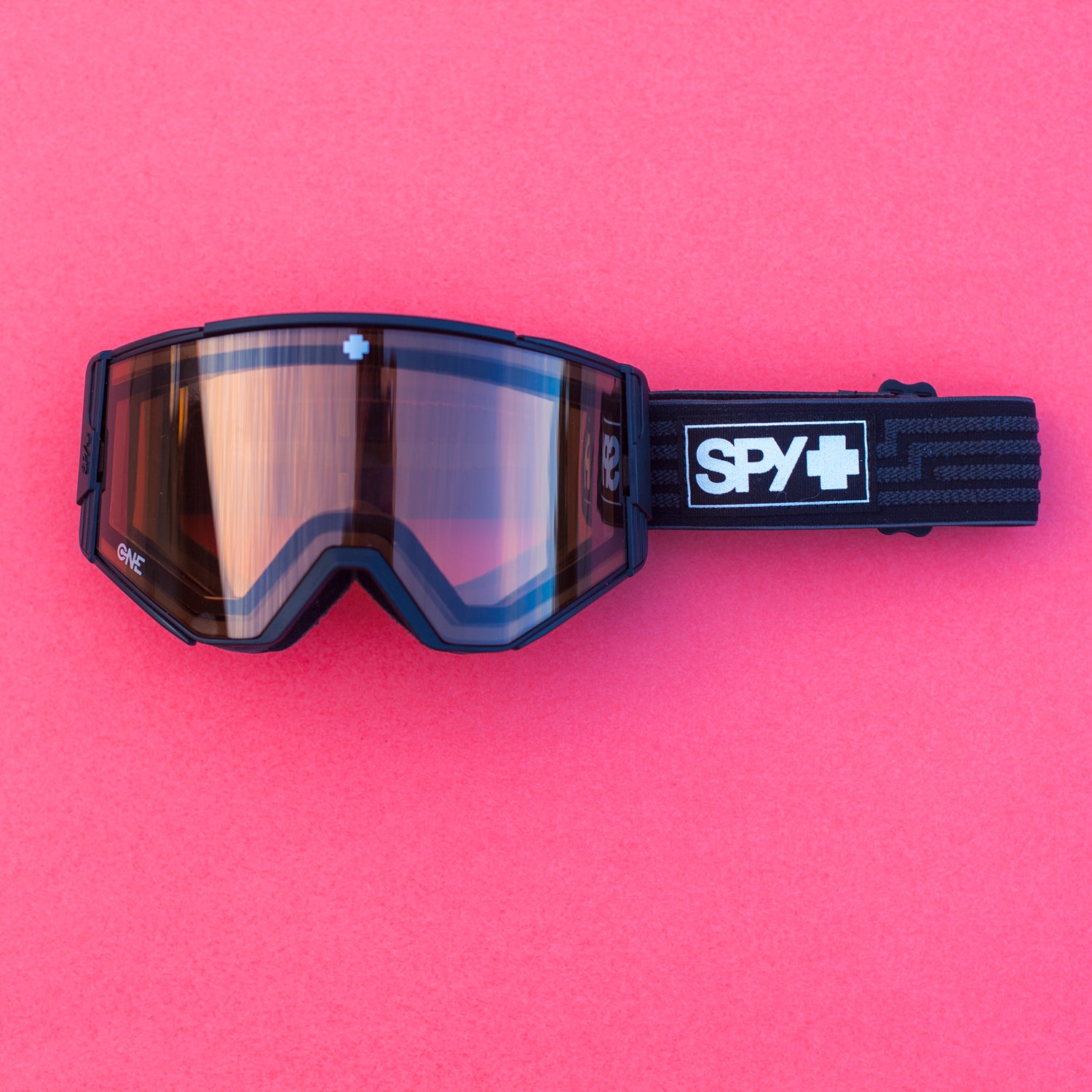 Heading out the door? Read this article on the new Outside+ app available now on iOS devices for members! Download the app.
A couple months ago, at the winter Outdoor Retailer trade show, we awarded Spy's Ace EC with Gear of the Show for its innovative lens technology. Light conditions can change dramatically during a day on the mountain, and these new goggles aimed to prepare skiers for that variability with a lens that changes tints almost instantly at the press of a button. The Ace EC ($275; available September 2018) has three modes: dark for sunny, medium for mixed light, and light for flat or low light.
In the past, the best solution I've found for variable light conditions is Smith's I/O ChromaPop Photochromic ($240). The polarized lenses are filled with molecules that change shape when they come into contact with harsh UV and high-energy visible Light (HEVL), which makes them darken or lighten automatically as the light changes. I've heard complaints that the tint transition takes too long, though I've always found it to work well for me.
With that feedback in mind, we decided to pit these Smith goggles against the Ace EC.
The Test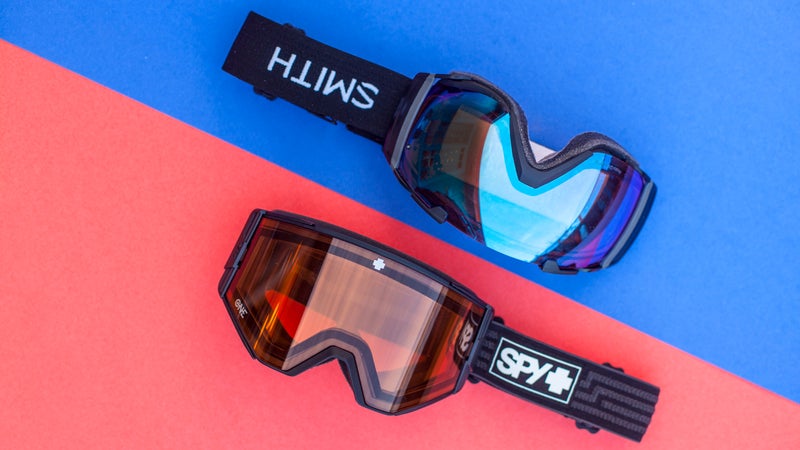 Outside associate reviews editor Ben Fox has been testing the Ace EC in Utah and Santa Fe for two months now, and he's been using the Smith I/O ChromaPop Photochromic goggles for more than a year. I also tested the Spy Ace EC head-to-head with Smith's I/O during four days of resort skiing, swapping between the goggles on the lift. Each day was variable, with mostly stormy conditions, except day four, which was clear and sunny. I also walked around my office, opening and closing the curtains with the lights off, and sat at my computer for hours while writing and researching wearing both goggles, much to the amusement of my office mates.
The Results
Tint Transition
Both goggles have stellar optics. Kudos to Spy for covering the spectrum of light conditions so effectively with only three tints. Also, the change from dramatically light to dramatically dark tint was considerably faster with the Spy goggles, taking merely seconds, while the Smiths needed three times as long.
That said, the transition seemed easier for the Smith goggles, which had an almost infinite range of tints and transitioned more subtly when adjusting to light levels. In fact, the transition itself was not very noticeable. While I've read reports that the tint change is slower in extreme cold, I never felt like the transition took too long for my needs on the ski slopes with temps in the mid-thirties. When testing, I wasn't able to get the tint completely clear or completely dark, but conditions ranged from full-on stormy flat light to bluebird days, and I never found the Smiths wanting. Plus, the fact that I didn't have to tinker with the Smiths and they still did their job gave them a leg up, in my opinion.
Battery Life
Both Ben and I both had problems with the Ace's battery. We would charge the goggles and leave them in a cold place overnight, only to find them dead or nearly dead by the time we were skiing the next day. Spy plans to add more insulation to the battery pack for the production model (our samples were prototypes), but as it stands, battery life in the cold was definitely lacking. And Ben had a problem with the cord that connects the lens to the battery pack, pulling it out multiple times. While I never had that problem, it is concerning. Spy said it will beef up that cord before production as well.
The Smith I/O, which has no electronics, also has no battery. So, of course, it had none of the above issues.
User-Friendliness
The Ace EC's button was easy to find with my thick leather Hestra Fall Line gloves, and I appreciated the solid buzz that the battery pack makes while initiating a tint change. In contrast, I reviewed the F-Bomb goggle three years ago and found myself maddened trying to figure out if I had actually pressed the button. I had no problem telling when the Ace EC was transitioning.
To echo the above, since the Smith goggles have no battery, there's no need for a button, so I could focus on my skiing while letting them do the job of adjusting to light levels automatically.
The Verdict
Does the Ace EC do what it claims? Absolutely. It delivers stellar optics and transitions between varying light conditions with the touch of a button—when it has enough battery life and the cord is properly plugged in, of course. If Spy succeeds in making the changes that it's planning to by next September, I would certainly buy a pair of these goggles.
My nod for favorite, though, goes to the I/O, simply because it requires no fussing. Just as I prefer a toasty jacket that breathes well so I don't have to take it off when I warm up, Smith's photochromic technology earns my vote because I don't have to find a button or worry about battery life, and it still works damn well in a huge range of light conditions.
Lead Photo: Sarah Jackson