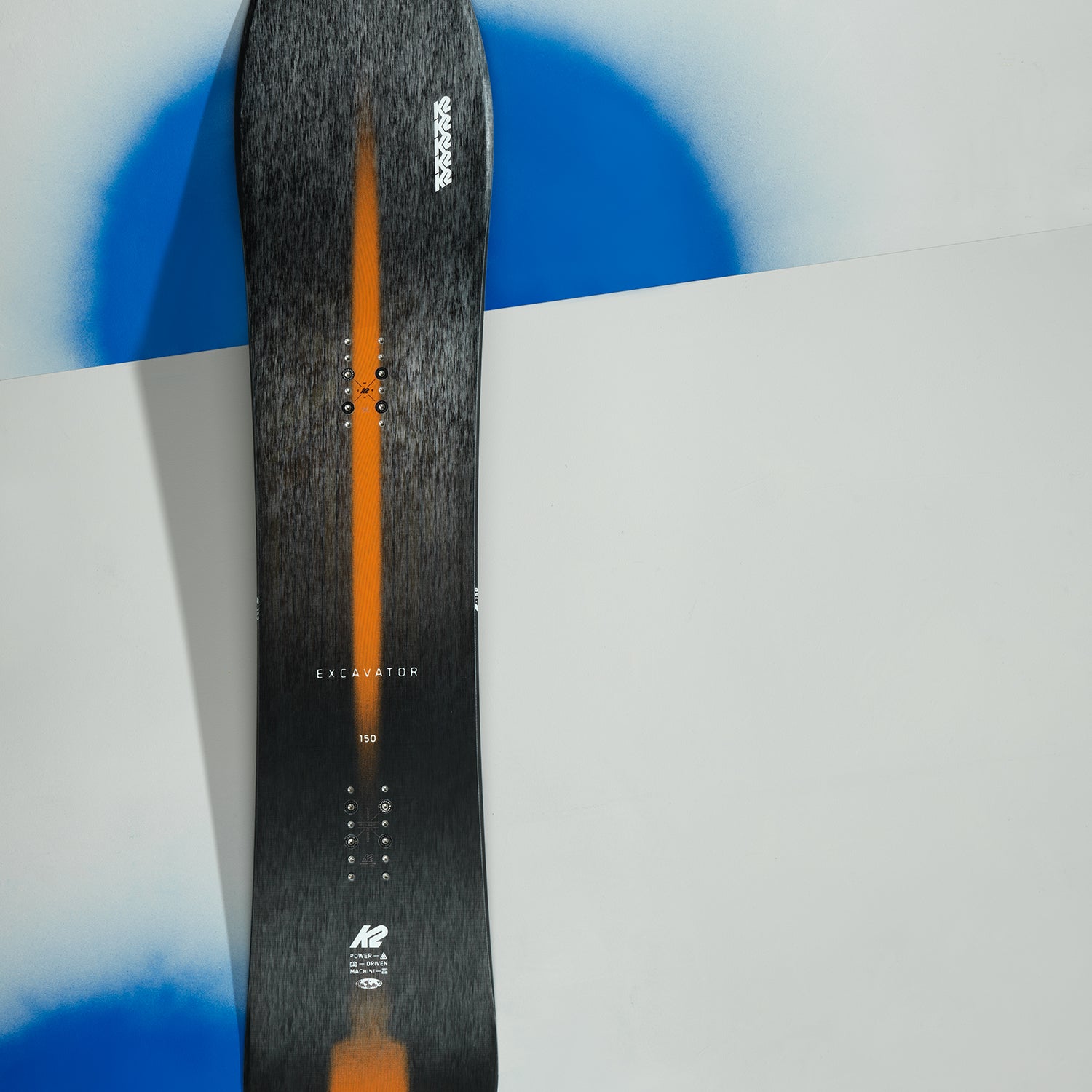 Inga Hendrickson and Kevin Zansler
Heading out the door? Read this article on the new Outside+ app available now on iOS devices for members! Download the app.
In years past, our snowboard tests have been parties with a purpose. We'd establish shredquarters at a ski resort, invite talented testers for a few days, then distill the resulting feedback and data to bring you the best snowboards on the market. Alas, much like plentiful powder and petite park boards, parties and pandemics don't mix. So this year, we improvised. From January through May, a squad of Wasatch locals checked out boards from a makeshift HQ: our test director's overflowing garage. They held on to decks for weeks at a time, riding them in conditions ranging from dreamy to nightmarish and everything in between. When they were done checking out a board, they submitted thorough, detailed reviews. Did we miss the camaraderie of a full-fledged test? You bet. But we're confident that this year's format enabled riders to push boards to their limits and identify their idiosyncrasies over an entire season.
K2 Excavator ($550)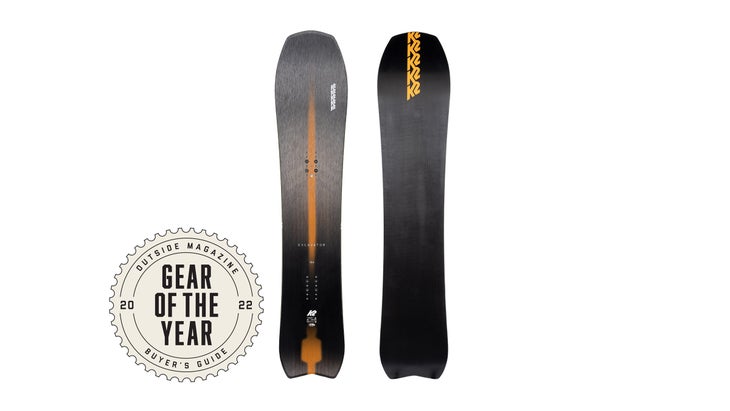 Last year, K2's Alchemist won our Gear of the Year award. This year, the brand's wunderkind snowboard designer, J. Stone, has done it again with the Excavator, a contemporary carver that crushes corduroy, surfs slush, slashes through bottomless powder, and puts fun first. Genetically, the Excavator and Alchemist might be brothers. Both decks sport camber underfoot, rockered noses, bamboo backbones, speedy carbon-infused bases, and notched tails bolstered with carbon stringers for stability and snap. But the unisex Excavator is a fat "volume-shifted" shape, meaning it's designed to be ridden several centimeters shorter than your everyday all-mountain board. It's also softer and surfier than the torpedolike Alchemist. On snow, K2's back-to-back winners ride more like distant cousins.
Still, veteran testers couldn't help but compare the easy-riding Excavator with the hard-charging Alchemist. Consensus was that the Excavator outfloats the Alchemist, at least at lower speeds, and that it's much less demanding, and thus more approachable for intermediates. On the flip side, testers warned that the Excavator was less confidence-inspiring when straightlining, with one all-mountain rider explaining, "It's more turner than burner." He continued, "Between the torsional flexibility, the dual-radius sidecut, and the carbon tail,  the Excavator lives up to its name, gouging signatures on groomers sure to feed the ego from the chairlift."
One initially skeptical tester deemed the Excavator "stable for its size and shape" and said it was an absolute charger that served up maneuverability in tight trees. While some considered the Excavator a shape they'd take from the quiver only for deep snow, fresh groomers, or spring slush, he claimed, "I'd ride this thing every day of the week." For those choosing between K2's winning creations, a board hoarder offered some unhelpful advice: "If the Alchemist is heavy metal, the Excavator is psychedelic surf rock—there's a time and place for both on your shred playlist."
---
Salomon HPS Louif Paradis ($650)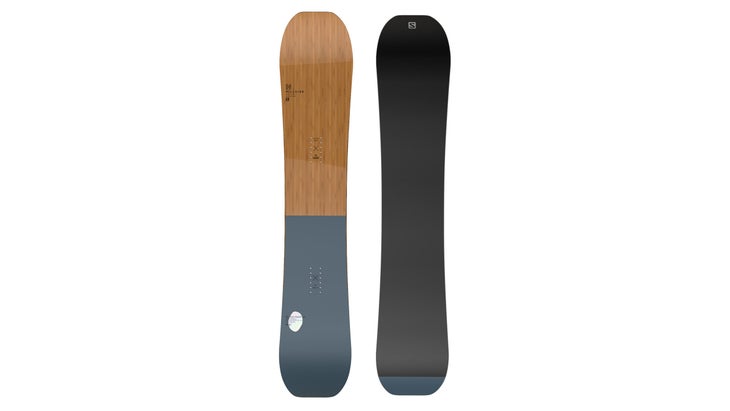 Best Alternative Powder
Quebecois pro Louif Paradis is best known for his surgical, stylish evisceration of the streets. However, he's grown fond of Hokkaido, where storms regularly bury handrails, powder boards are standard issue, and bails don't typically beget bruises and broken bones. Enter the HPS Louif Paradis, one of few boards built for both worlds. "Deep days, groomer days, even jib days are all fair game on this deck," commented one talented tester. A collaboration with Wolle Nyvelt (fellow Salomon pro, shaper, and owner of Äsmo Pow Surfers), the HPS Louif Paradis is a minimally tapered directional twin. It's stiffer and wider than Paradis's go-to street stick, the Villain, and has 20 millimeters of setback, all of which helps boost float in deep snow. But the HPS also adopts the Villain's precise, turn-on-a-dime sidecut and poppy, reliable, rail-ready profile, which consists of a rockered nose and tail, camber at the inserts, and an elevated flat section between the feet. According to our testers, the resulting board rips on hardpack and fosters a creative freestyle approach in powder.
---
Capita Mega Merc ($750)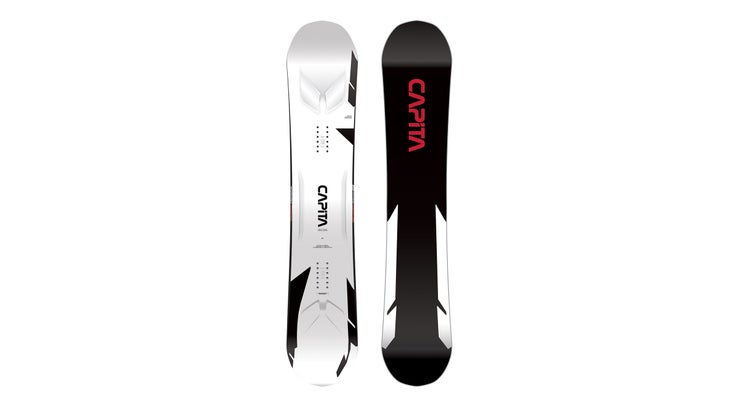 Best All-Mountain
The adage "If it ain't broke, don't fix it" doesn't fly in Capita's Austrian HQ, the world's first snowboard factory running on 100 percent clean energy. Since the original Mercury popped up on our radar in 2016, it's been one of our favorite all-mountain boards thanks to its park-to-pow prowess, hardpack-hammering camber, and buoyant, easy-turning rocker at the nose and tail. For the Mega Merc, Capita's mechanics kept those proven specs but upgraded the engine. Instead of a traditional wood core strengthened by bamboo rods, designers swapped in a new, high-tech, lightweight thermopolymer material. By integrating strong post-consumer recycled plastic strips into a hybrid wood core and reinforcing that with response-enhancing carbon tape, Capita was able to retain strength while milling out distinctive channels that slash 150 grams from the weight of the standard Merc. According to a Snowbird stalwart, the futuristic tech also supplies impressive response. "The Mega Merc is a lively all-mountain masterpiece," he says. "I was pretty blown away by how light and snappy this board is," admitted another, although he noted that freeriders may crave a stiffer, damper ride. "For resort rippers who ride everything but don't want to spend the extra money on a powder-specific board," he said, "the Mega Merc is the answer."