Three Factors You Should Consider When Buying a Ski Shell
Ask yourself these key questions to choose the right ski shell for you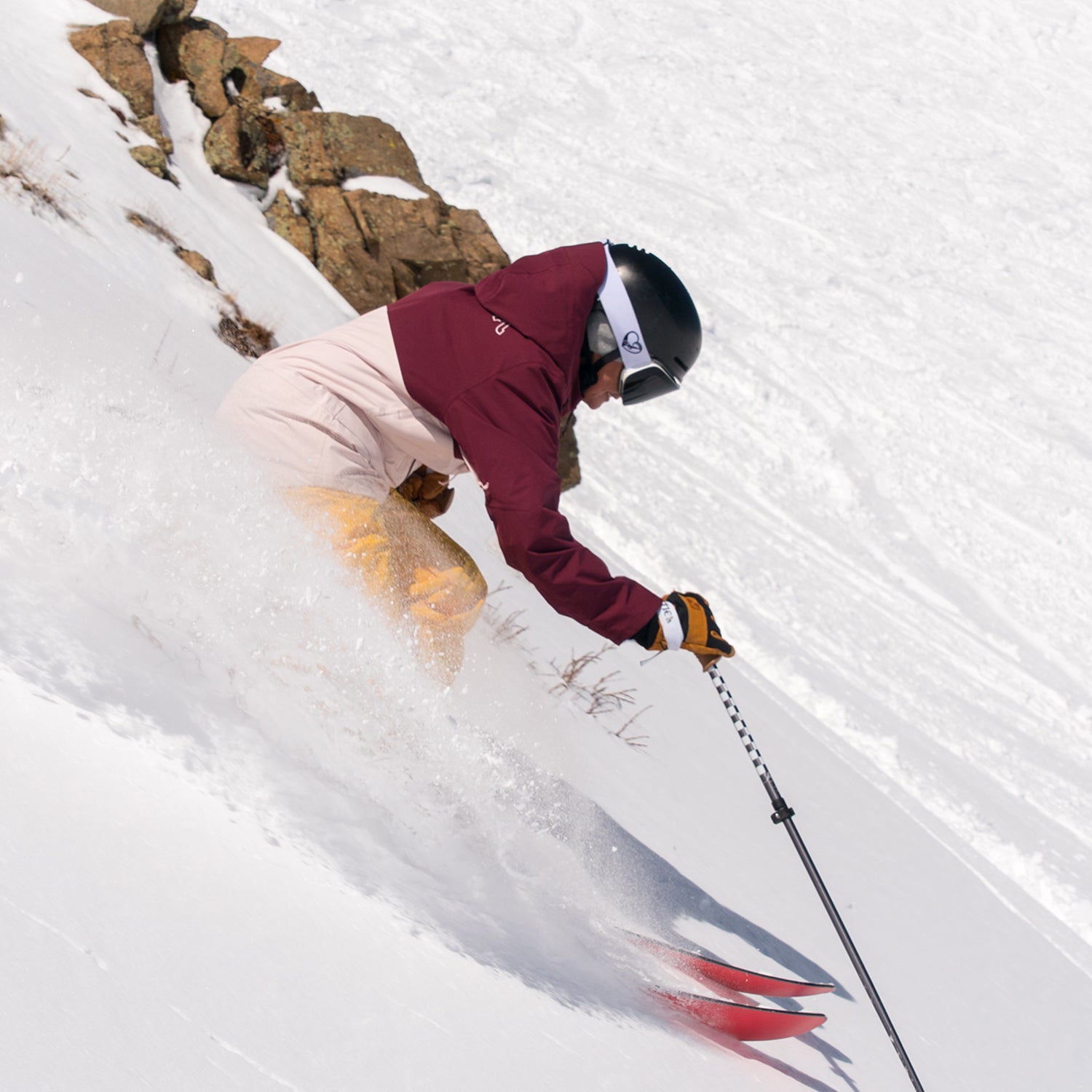 Casey Day / Colorado Ski Photography
Heading out the door? Read this article on the new Outside+ app available now on iOS devices for members! Download the app.
In early January I flew out to Alta Ski Area outside Salt Lake City to test new ski jackets with Flylow, a Tahoe-based outdoor apparel brand. It was absolutely hammering snow and the chairlifts were rocking in high winds. We skied groomers, steeps, and a couple of Alta's famous traverses and inbounds hikes in order to work up a sweat. In other words, it was the perfect day to test ski shells.
Free Gear Upcycling
When it's time to upgrade your gear, don't let the old stuff go to waste–donate it for a good cause and divert it from the landfill. Outside's partner, Gear Fix, will repair and resell your stuff for free! Just box up your retired items,
print a free shipping label
, and send them off. We'll donate 100 percent of the proceeds to
The Outdoorist Oath
.
The brand's co-founder Dan Abrams was on the trip, and if there's anyone who knows ski shells, it's him. He's been obsessing about ski jacket design and materials for the past 15 years while growing and refining the company. I took the opportunity to find out how he advises people on which jacket to select. Surprisingly, he told me that the first question he often asks is, "Are you hard on your gear?" After that, he said that "Where do you ski?" and, "What type of skiing do you prefer?" are also important parts of the equation.
As an Outside contributor for 10 years, I've had the privilege of testing around 150 shells, and I've been thinking a lot about Abram's approach. I believe that by asking those three principal questions, most people should be able to find exactly what they need. Using this formula, I sorted my favorite shells into three categories.
Go Burly or Go Home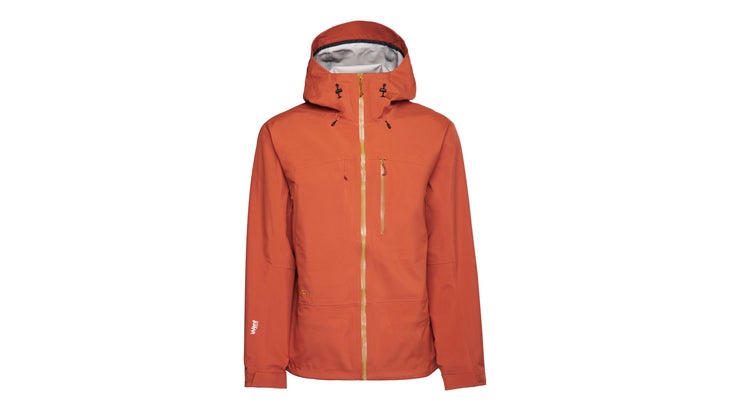 You gear thrashers know who you are. You're the people who like to ski the trees with abandon and then smash your jacket under your boots in the back of your Outback. For you, a jacket like the FlyLow Lab Coat ($550) is a worthy investment. It will put up with rocks, tree branches, ski edges, and general abuse for longer than you think. It breathes well enough to wear in a warmer place like California and the DWR and membrane will also shrug off the wettest snow you can find. I've packed it into a backcountry bag before, but it doesn't fold down as well as some other jackets so think of it more like an inbounds jacket that can play in the backcountry when needed.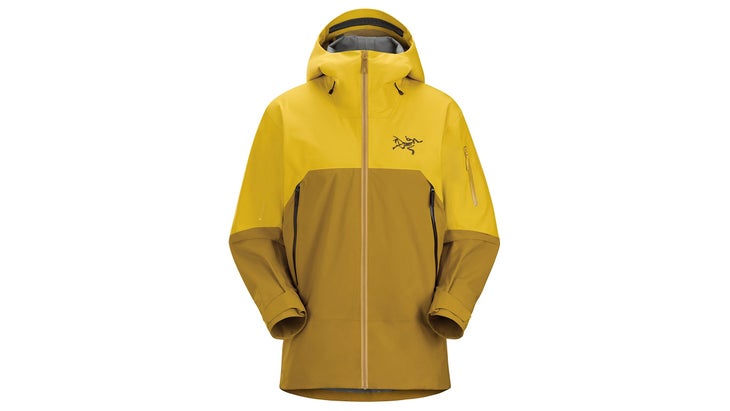 Other bomber ski shells include the Arc'teryx Rush ($750) and the Ortovox 3L Deep ($730). Both come with strong face fabrics and are designed specifically for skiers, with hoods that fit over your helmet, cuts that move with you while you hike or turn but aren't baggy, and built-in snow skirts. I've spent many days skiing in both and they, too, will put up with the most hard-charging skiers who are terrible caretakers. Both those shells cost more than $700, but because of their build quality will last you a decade, if not longer.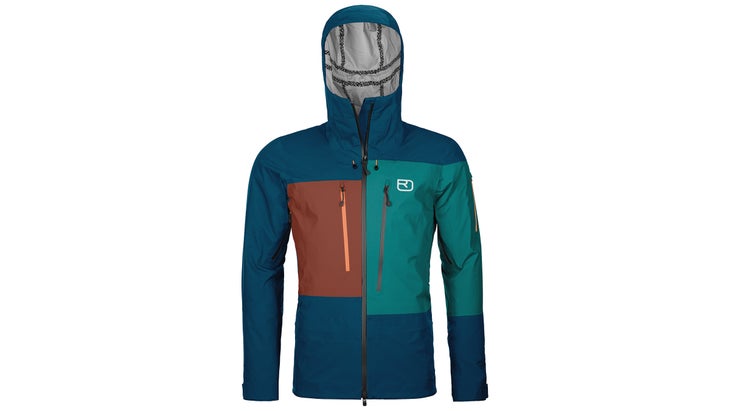 If you're willing to wait for Fall 2023, the Mammut Eiger Free Pro HS hooded jacket will also be a favorite in this category. Like the Arc'teryx Rush, it's made from Gore-Tex Pro, which is about as durable a fabric as you can find anywhere in the ski-shell market. I had the chance to ski in a sample of the Eiger and felt like I was wrapped in some sort of protective shield. At $850, it's an astoundingly expensive jacket, but will pay itself off over time.
The Middle Ground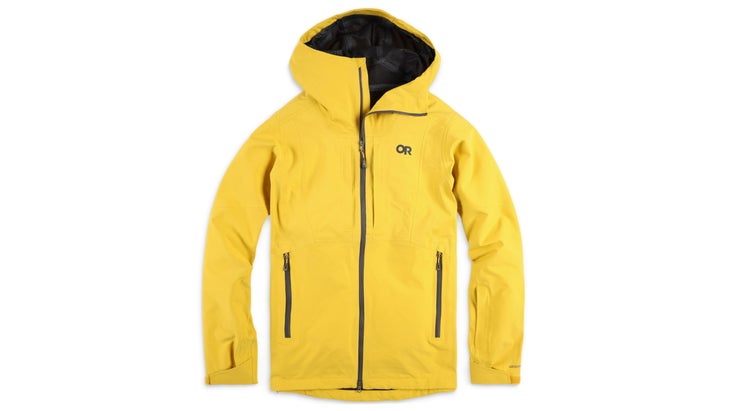 There's no such thing as a Goldilocks ski shell, but there are a couple that sit squarely in the middle of the durability, breathability, and inbounds versus backcountry trifecta. My two favorites are the Outdoor Research Skytour AscentShell ($379) and Black Diamond Recon Stretch Ski Shell ($400). I call them the middle ground because both are totally waterproof but also designed to vent exceptionally well (with highly breathable membranes and giant pit zips) so you can use them inbounds and in the sidecountry.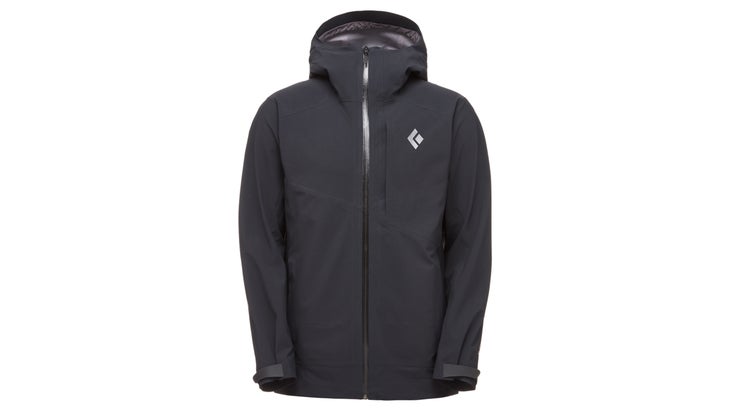 These shells also occupy a middle ground when it comes to durability. They're less rugged than a jacket like the Flylow Lab but still have a middle-weight outer fabric that will last for many years. As a bonus, both come with built-in stretch that creates comfort, which many people will choose over top-shelf durability.
I often grab one of these shells when I'm skiing with my kids or on uphill ski days at my local resort. The stretch is great for bending to help a kid get skis on, and being able to dump heat when I'm carrying a four-year-old around is also great. For snowy uphill ski days I especially appreciate the pit zips and the added range of motion from the stretch while I'm breaking the skin trail.
Light as a Feather
My two favorite ultra-lightweight shells—the Flylow Kane ($475) and Norrøna Lyngen Gore-Tex jacket ($589)—are both as windproof and waterproof as the others I listed, so they'll keep you protected on the chair or in a blizzard in the backcountry. But they are not, by any means, made to put up with the kind of abuse that a hard-charging freeride skier will dish out over a long season.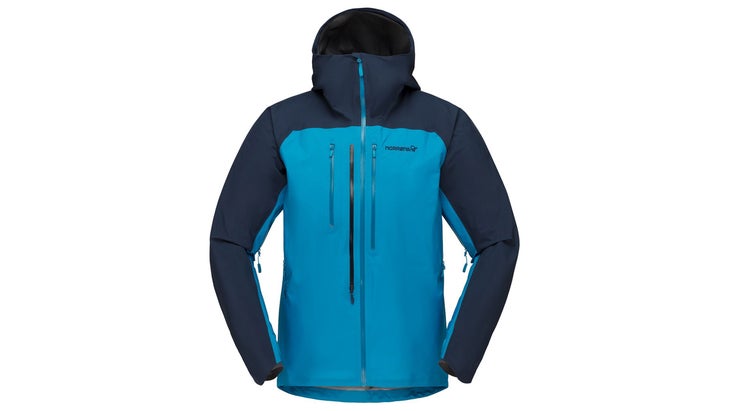 Who are these jackets designed for? I know several people who principally ski inbounds but still choose a lighter jacket like these because they like the unrestricted feel of a lighter shell and know how to take care of their gear. Abrams is one of those people, and he actually used the Kane at Alta instead of something like the Lab. Abrams was the best skier in our bunch, by far, so I asked why he chose the least burly jacket even though he rips the hardest.
"When I founded Flylow after college I absolutely destroyed gear," he said. "Which is why we started with pieces like the Chemical pant with reinforced knees, and now have jackets like the Lab Coat. But over time I've gotten less hard on my gear so I don't need something like the Lab. I prefer the feel of the Kane, and can finesse my way through any terrain—trees, rocky steeps— so I don't worry about hurting the fabric."
These lightweight shells are also the type of jackets that I and many people prefer for the backcountry. The Kane doesn't breathe any better than the Lab, according to Flylow. But it and the Lyngen are slightly lighter than the burly or middle-ground options, and feel much more comfortable for long skin tracks and high-angle kick turns. And these lightweight shells also pack down much better than any of the other jackets I named, so they take up far less room in your already overstuffed backcountry bag.
Lead Photo: Casey Day / Colorado Ski Photography