Wake Up, Gear Brands. Women Want High-Performance Gear.
One sliver of evidence? The number-one selling ski last winter was the women's Black Pearl, from Blizzard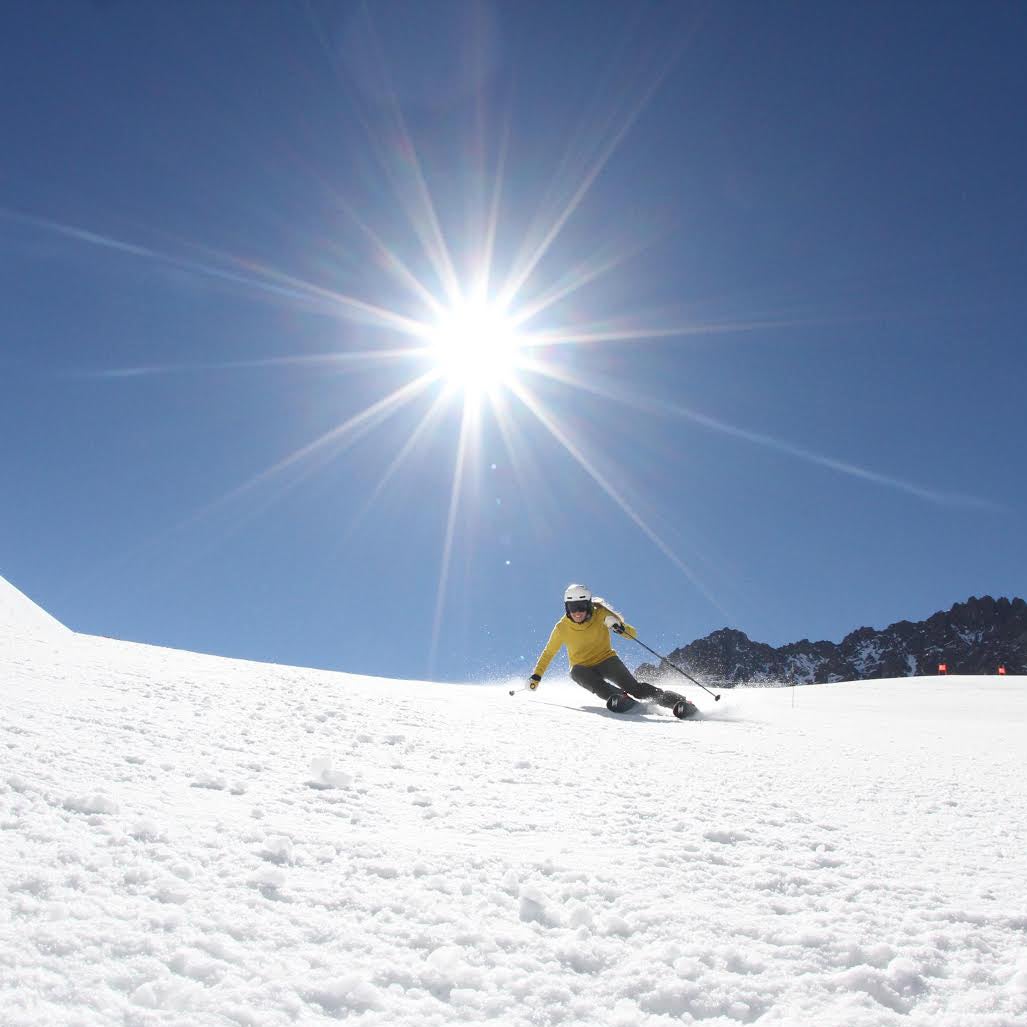 Heading out the door? Read this article on the new Outside+ app available now on iOS devices for members! Download the app.
Last winter, Blizzard's Black Pearl was the number-one selling ski in the U.S., besting more than 1,200 models in both units and dollars sold. The coolest thing about the Black Pearl? It's a women's ski. And its bestseller status should serve as a wake-up call to the many gear companies that still consider women as secondary market. 
This isn't even the first time that a women's ski outsold everything else. K2 did it back in 2010/11 with its T-Nine True Luv, which was probably the first women's-specific model to become the industry's overall sales leader. The Black Pearl's success is no fluke. Here are a few lessons brands can learn from its success.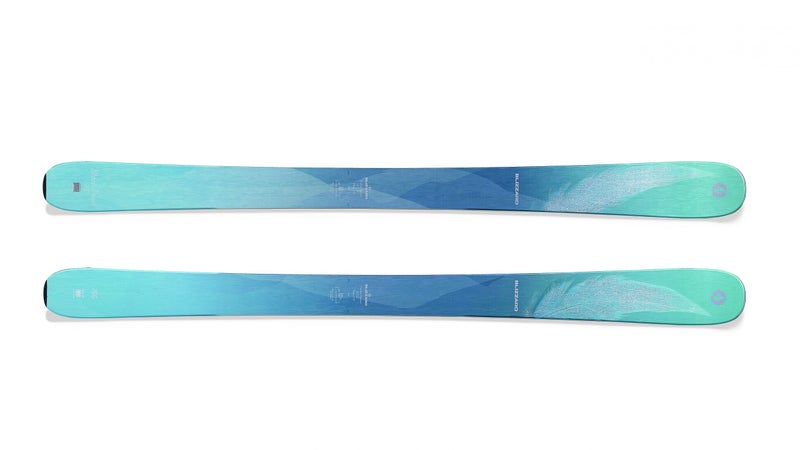 #1. Women Spend Money on Skis 
It's widely believed that women influence 70 to 80 percent of all consumer spending—meaning that even when women don't plunk down their own cash for stuff, their preferences are still steering the sale. Knowing that, companies in all sectors are scrambling to attract female customers. There's a big profit incentive: we spend handsomely on things we like.
Yet the outdoor industry can't seem to shake its skepticism about women's products. When companies debut razzle-dazzle new technologies, they're typically offered only in the men's product lines that first season. It takes time for the innovations to trickle down to the women's models. (There are some exceptions: I applaud Head for its Joy collection of skis, which integrated an exceptionally light yet strong material called graphene into the current women's models; the guys get theirs next year.) 
Typically, gear companies are fearful of making significant investments in women's gear, claiming there aren't enough interested buyers to merit the expense. Women, meanwhile, can't buy things that don't exist and they're understandably reluctant to buy anyone's halfhearted effort. 
What the Black Pearl proves, with its chart-topping sales ranking, is that women will spend money on exciting gear that serves their needs. By making such products, companies stand to profit.
#2. Women Have Skills
News flash, gear companies: not all women are beginners in their sports and manufacturers that conflate the two miss the mark. Sure, some women are best served by entry-level gear, just as some men are. Despite what gender stereotypes would have us believe, lots of men are tentative on skis and bikes—and lots of women rage. This should be obvious. 
But most women's skis continue to be beginner, intermediate, or, euphemistically, "accessible" models designed for cautious athletes. The Black Pearl, meanwhile, is an all-mountain plank for actual rippers. It's easygoing enough to feel fun when you're revving at a lower RPM, but it's intended for skilled drivers.
#3. Women Want Respect
There's nothing patronizing about the Black Pearl. The graphics aren't overtly girly. There are no flowers or swirls to make it trinket-pretty. Its poplar/beech core with carbon overlay and full, tip-to-tail sidewall isn't dumbed-down, and is perfectly adequate for even advanced skiers. (The strongest will still likely want something even stiffer, with metal.) Is popularity confirms that companies don't have to play the glitter card to get women's attention. They do, however, need to make fun tools for a variety of ability levels.
Appealing to a spectrum of users is key: there is no one "female," and offering just one or two women's options looks like a token attempt at selling to that market. That's what drives some shoppers to Wagner Custom Skis. "I make a lot of skis for women," Pete Wagner once told me. And those that do are paying $1,750 and up for the perfect boards. 
Companies need to acknowledge the existence of female pros by making high-performing gear. (Take Blizzard's 2017-18 Sheeva, which will spank all but the strongest skiers.) They also need to recognize that current intermediates may progress to the elite level. Beginners and intermediates like respect, too. That K2 winner from 2010? It offered a forgiving ride, no apologies. By making gear that's truly fun for its intended user, companies don't have to gloss it up with girly packaging.
#4. Women Will Talk
I'll hazard this guess: a lot of those Black Pearl sales were fueled by word-of-mouth testimonials from skiers who already owned and loved those skis. 
Women poll one another about great finds—especially gear. We want to know what works for other women. And when we find something we love, we'll hype it more passionately than any marketing department. In other words, we not only buy great gear—but we sell it, too.