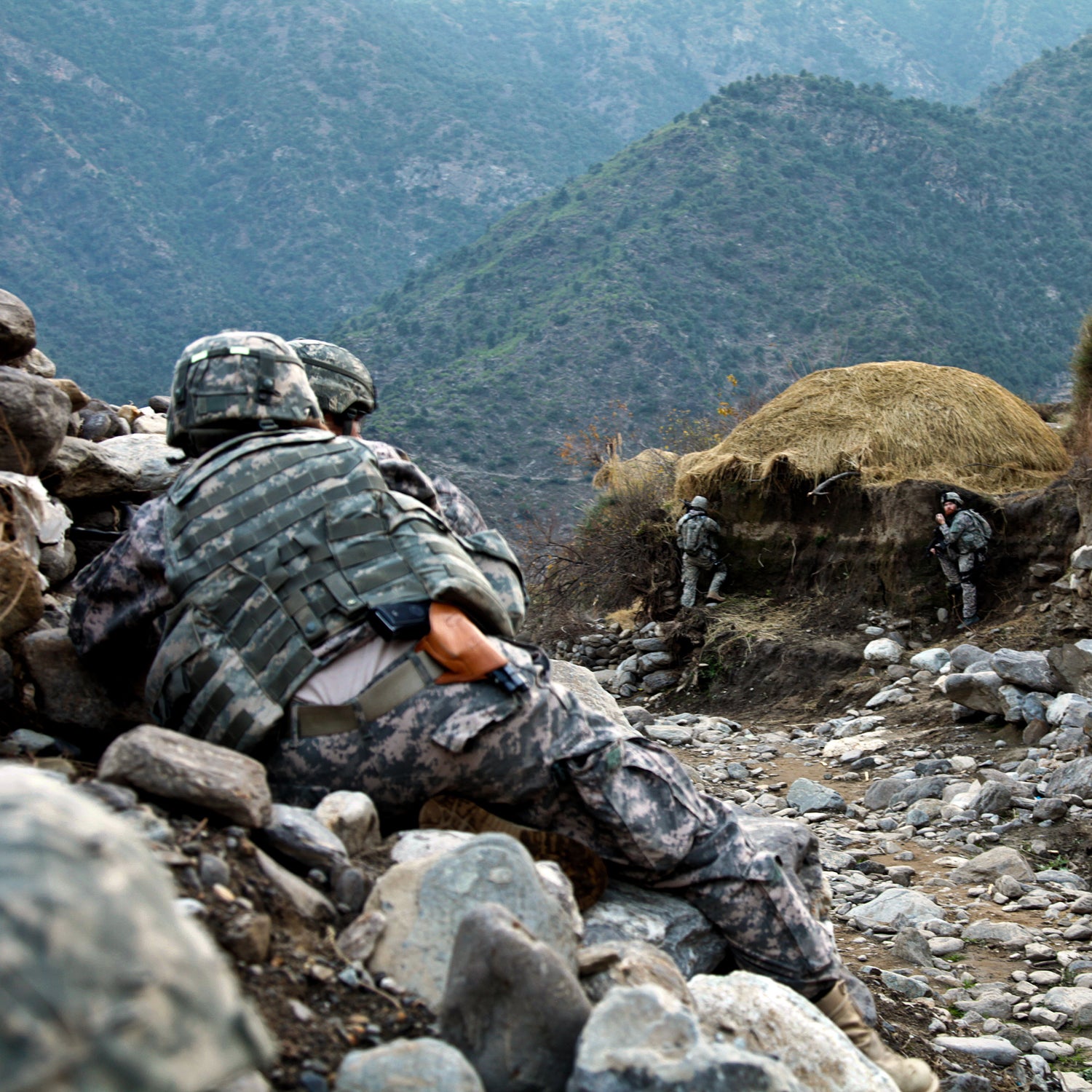 Wikimedia Commons
Heading out the door? Read this article on the new Outside+ app available now on iOS devices for members! Download the app.
An Army outfit specializing in mountain warfare, devised during World War II around the idea that it was easier to make troops out of skiers than skiers out of troops. Though the elite Tenth Mountain helped oust the Nazis from Italy six days before the Germans officially surrendered, its legacy is most visible today on U.S. trails and ski slopes. Gear developed and used by the division is still relevant, and, says historian David Little, "The sale of [Tenth Mountain Division] surplus tents, stoves, and sleeping bags spawned the hiking and backpacking industry."
During the two years that they were actively engaged in World War II, Tenth Mountain soldiers were among the first troops to carry state-of-the-art outdoor gear, including synthetic lightweight tents and rain flies, high-altitude stoves, mummy-style down sleeping bags, ski wax, and metal-edged skis. The Tenth Mountain Division also famously employed the first portable tram. The gondola was key to breaking through German lines planted in the hard-to-reach crags of Italy's Mount Cappel Buso in February 1945. 
At night, 700 Tenth Mountain troops used nylon ropes—also developed during the war—to scale a 1,500-foot cliff face. At the top, they overtook 70 stunned Germans who were defending a position that was considered impenetrable. While under fire from continuous counterattacks, Tenth Mountain engineers erected a tram that evacuated injured soldiers and shuttled more than five tons of ammunition and supplies to the precarious ridgetop position.
After the war, members of the Tenth Mountain Division combined their expertise with the tram and their passion for the outdoors to revolutionize skiing. Lifts, including the world's first double chairs, were designed and erected by Tenth Mountain veterans at ski resorts in Colorado and throughout the American West, including Aspen, Loveland, and Mount Bachelor. Among the division's veterans were David Brower, who would become a Sierra Club president; Bill Bowerman, who cofounded Nike; and Paul Petzoldt, the famed alpinist who established the National Outdoor Leadership School.
Trending on Outside Online