This $64 Action Cam Has It Out for GoPro
Chinese company Xiaomi just launched a camera that—on paper—rivals the entry-level GoPro.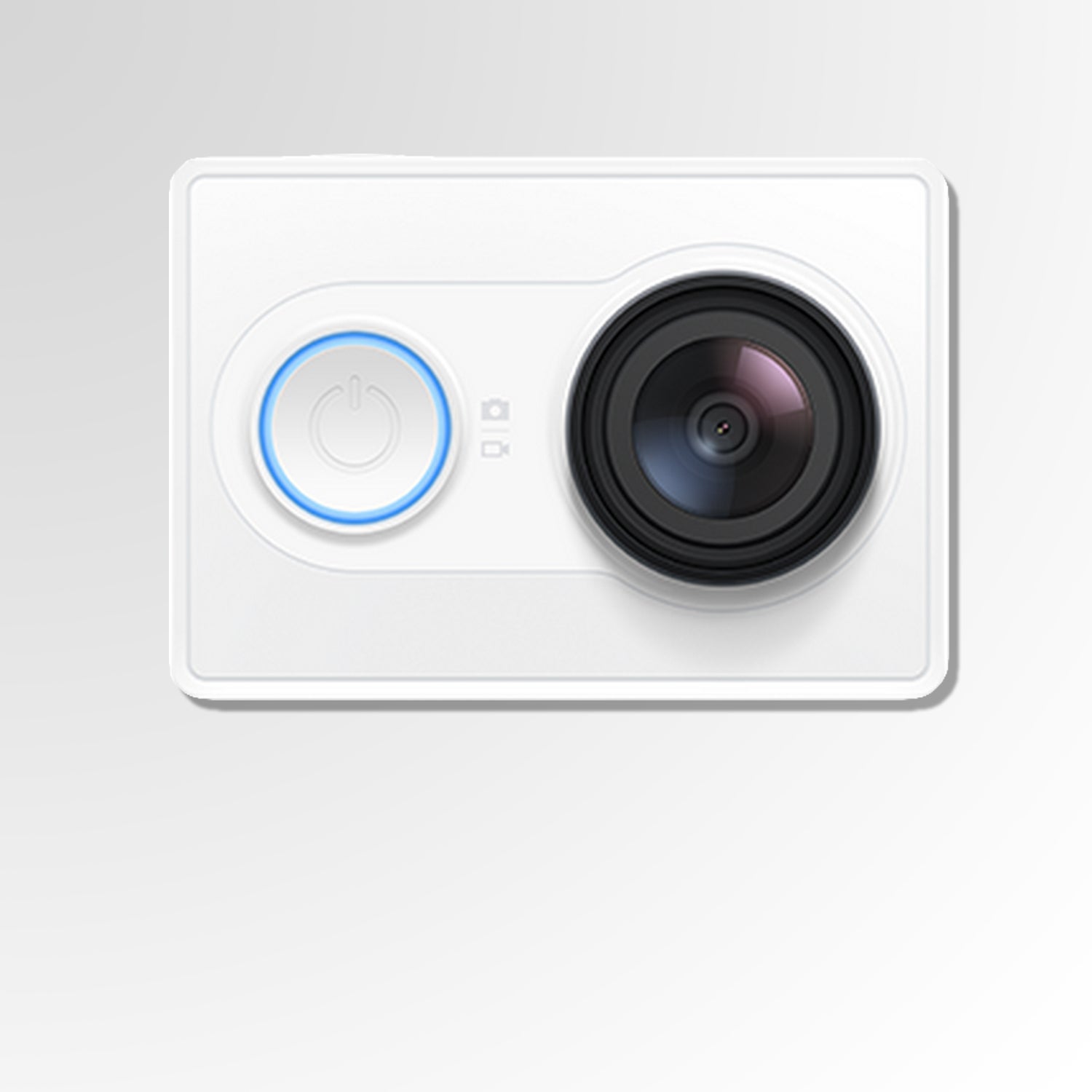 Heading out the door? Read this article on the new Outside+ app available now on iOS devices for members! Download the app.
Plenty of companies have come after GoPro in the action-cam market, but not one has proven itself a true rival—at least when it comes to the highest-end models. But on Monday, Chinese smartphone maker Xiaomi announced its new Yi action camera, which on paper eclipses the entry-level GoPro Hero in both performance and price.
The Yi shoots 1080p at 60 frames per second compared to the GoPro Hero, which can only shoot 1080p at 30 frames per second. The Yi houses a 16-megapixel Sony sensor and offers 64GBs of built-in storage. Like the GoPro, the Yi will have an accompanying mobile app and various housing options for underwater shooting, and to connect with helmets and pets. For now at least, the Xiaomi Yi is only avaliable in China.
To be clear: the nicer, more expensive models in the GoPro family (like the Hero 4) easily surpass the Yi's performance specs. But the fact that other camera manufacturers are using the same or better parts—lens, sensor, and storage—as GoPro, and selling the camera for less money, is a clear play for the large amateur market that doesn't care about crystal-clear slo-mo or tricky action shots.
GoPro is still the top dog in the action-cam industry, and so long as it stays ahead of the curve when it comes to technology, innovation, and marketing, we don't predict it will lose much (if any) market share in the U.S. And it has the high-performance sector on lock. That said, if someone launches another rival camera with the ability to shoot 4k video at 240 frames per second, then we might see an industry-wide shift.
$64, mi.com
Lead Photo: Courtesy of Xiaomi