8 Summer Yoga Essentials
Elevate your practice with a new kit.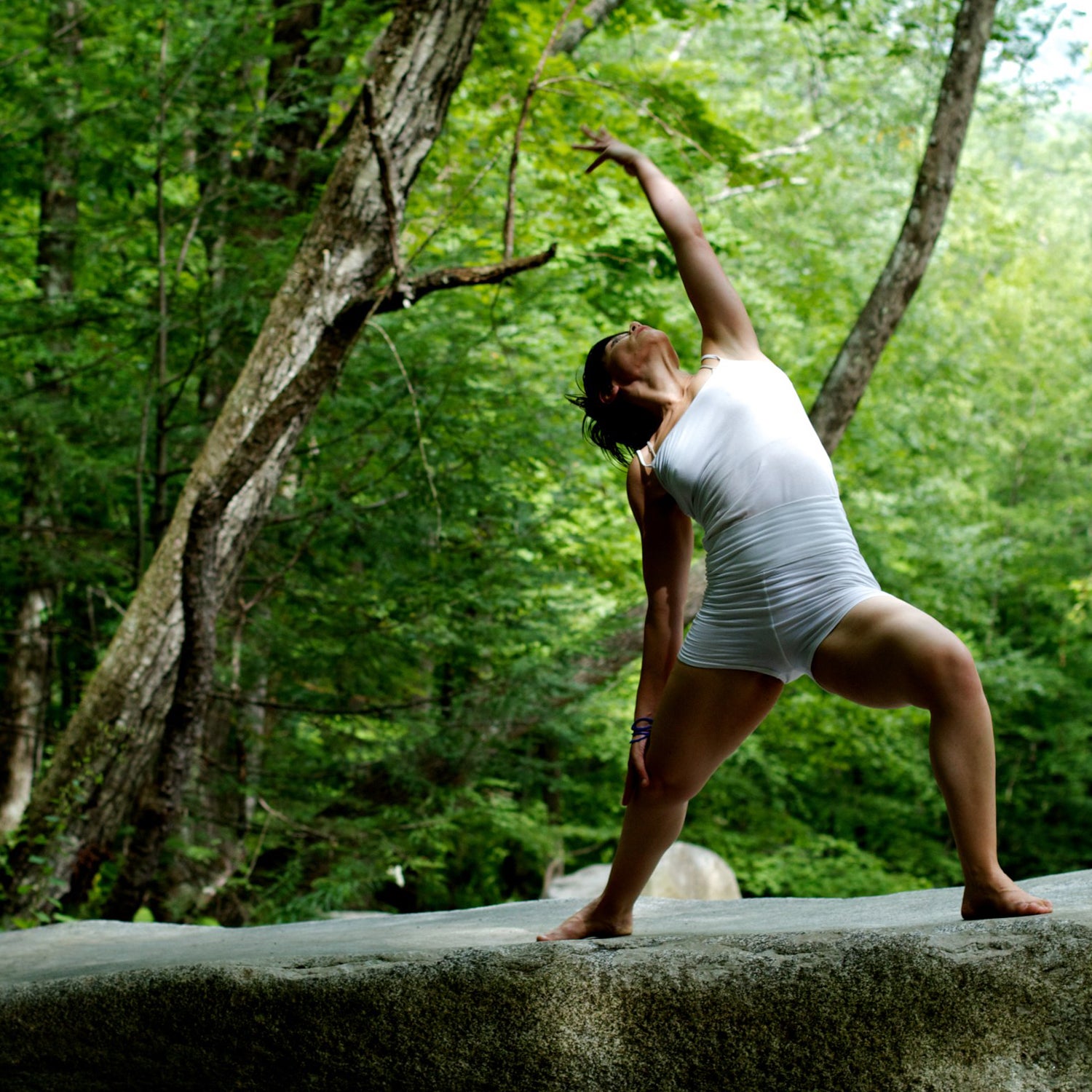 Matthew Ragan, Matthew Ragan(Photo)
Heading out the door? Read this article on the new Outside+ app available now on iOS devices for members! Download the app.
There's 420-friendly yoga. There's co-ed naked yoga. There's yoga California Chrome could love. There's even yoga that includes a beer chaser. No matter which you choose, you're likely to need some gear to practice.
We looked high and low for the latest and greatest in yoga mats, bags, and outerwear (for you prudes who don't go au naturel). Here are our findings:
Lululemon Metal Vent Tech Tee ($64)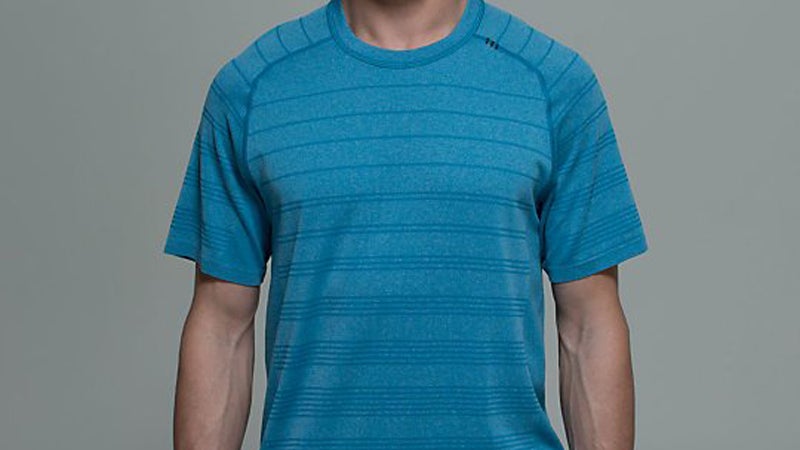 Similar to the now sold-out Assert Tech Short Sleeve Tee we raved about in a recent review of Lululemon products, the Metal Vent Tech Short Sleeve is one of our favorite T-shirts by virtue of the cut alone, which is athletic while not being skin-tight. Put simply, it's damn flattering. And that goes for body types ranging from Cat 2 to Clydesdale. Thanks to anti-stink technology that inhibits the growth of odor-causing bacteria, the only funk that flows from you will be from your earbuds.
Manduka LiveOn Mat ($58)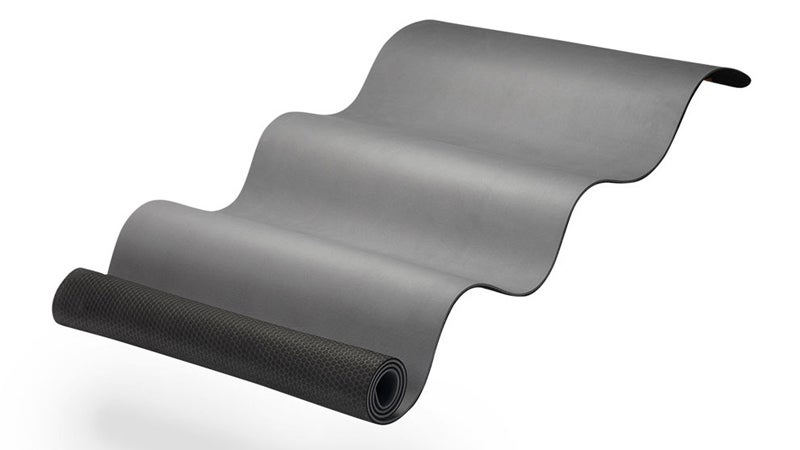 New to yoga? Released on June 4, the LiveOn is the perfect first mat because it's lightweight, and at 5mm, it's relatively thick (your knees will thank you for this in poses like cat/cow and dolphin). Plus, that joint-saving foam is 100 percent reclaimable and recyclable. Looking for something a bit thinner? A 3mm version is slated to go on sale this September.
---
The North Face Be Calm Tank for Women ($38)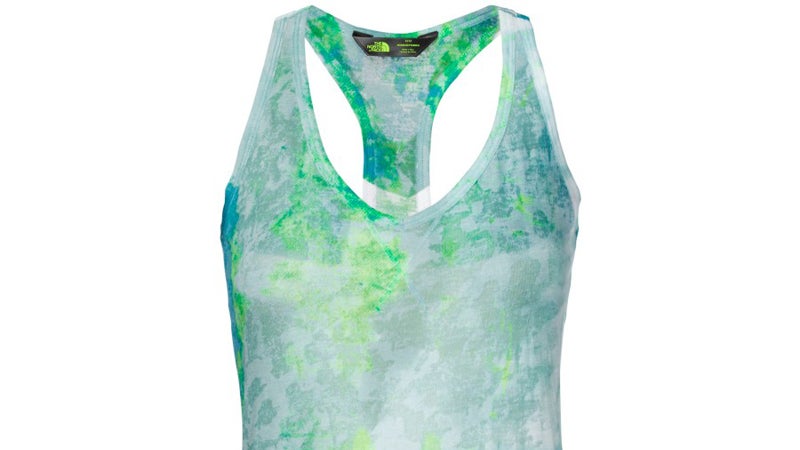 More affordable than most, this staple from The North Face is a poly-blend built from recycled fabric that wicks. And it's cut long enough to reach the top of even the lowest of low-riding yoga pants.
---
yogitoes We Are One Collection Skidless Yoga Towel ($64)
Whether you're down with hot yoga or you just sweat a lot, this skidless yoga towel will save you from a saturated and, therefore, slippery mat. Silicon nubs help with grippiness, which you'll appreciate in trikonasana and warrior poses when you're squeezing your inner thigh muscles and pushing down on your feet.
Much more absorbent than regular towels, it also dries quickly in the sun. Pro tip: the little nibs go face down. Keeping them face-up is the yoga version of wearing a bike helmet backward.
---
Yoga Sak ($50)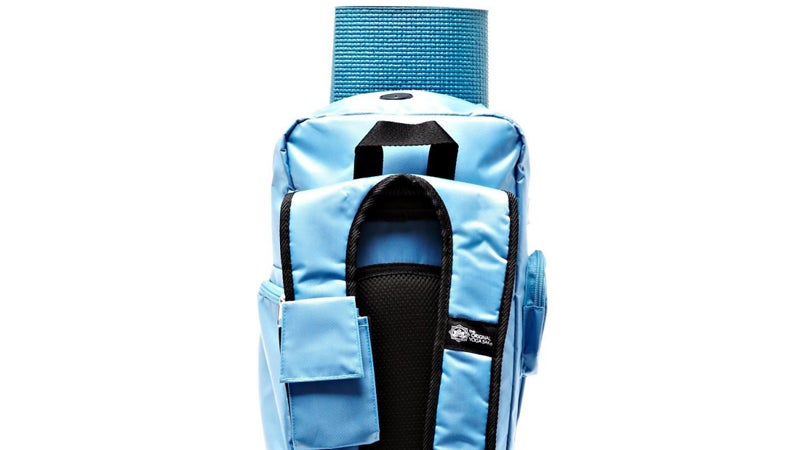 Minimalist and multi-modal? Check out Yoga Sak. The fourth generation of this bag stows your mat vertically and is complete with a retractable pouch to make sure heavier mats (like the Manduka PRO) don't slide out the bottom. 
And for hot-yoga-inclined people, the company also offers a wet bag ($10) for any sweat-drenched clothes. One drawback? The cell phone pocket is too small for an iPhone 5, Nexus 5, or Galaxy S4, an issue the company says will be addressed in the fifth generation of this bag, which is slated for release in early 2015.
---
Prana Sutra Pant ($70)
Although most running and climbing shorts translate well to yoga, the Sutra is our favorite full-length pant. Available in three lengths (30", 32", 34"), they're built from a blend of hemp, polyester, and lycra. With an inseam gusset, front pockets, drawstring waist, and relaxed fit, the Sutra is the Levi's 501 of yoga—a classic.
---
Manduka GO Free Backpack ($120)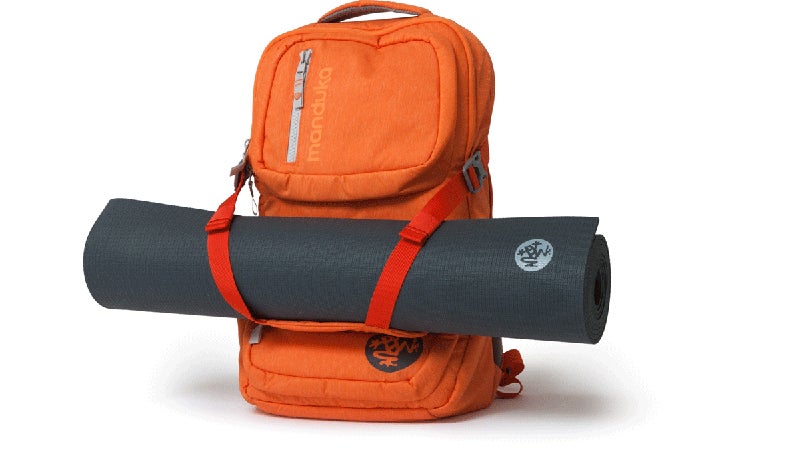 Pedaling to yoga is the best. You get a warm-up and another excuse to ride your bike. But carrying a mat can be tricky: if you put it into a traditional backpack, it'll hit the back of your helmet, testing even the most enlightened yogi's equanimity.
Save your sanity with the GO Free that secures your mat with quick-release buckles and is big enough to haul a laptop (in a padded sleeve), a few bike locks, and change of clothes. There are also internal pockets for pens, tools, and a pad of paper, plus several large external pockets.
---
Lululemon For The People Short ($68)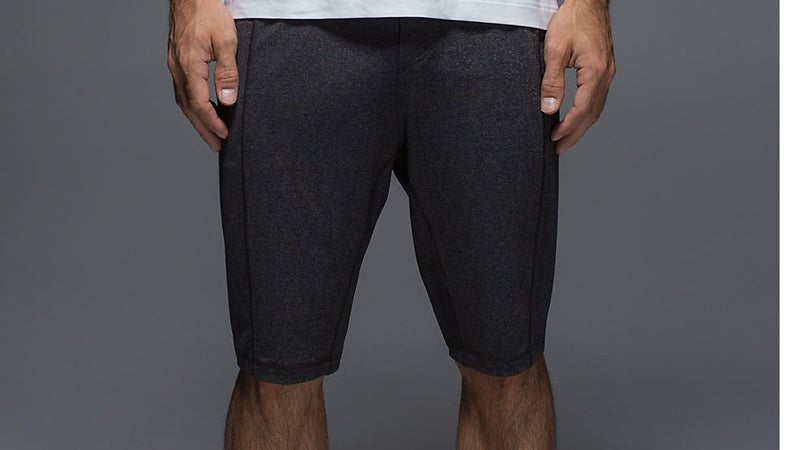 Although you can practice yoga wearing an old Radiohead T-shirt, shorts are different. Go with a pair without four-way stretch and you'll be able to blame your clothing for keeping you out of half-pigeon. Go too baggy, on the other hand, and you'll show too much when you're upside down.
The tapered For The People were designed for yoga and are sweat-wicking, breathable, and knee-length. Plus, the breathable fabric feels good on your skin.
Lead Photo: Matthew Ragan, Matthew Ragan
Trending on Outside Online