The Apple Watch Was Supposed to Kill Fitbit. It Hasn't—and Won't.
The fitness-tracker maker has become an unlikely Wall Street darling in the post-Apple-Watch world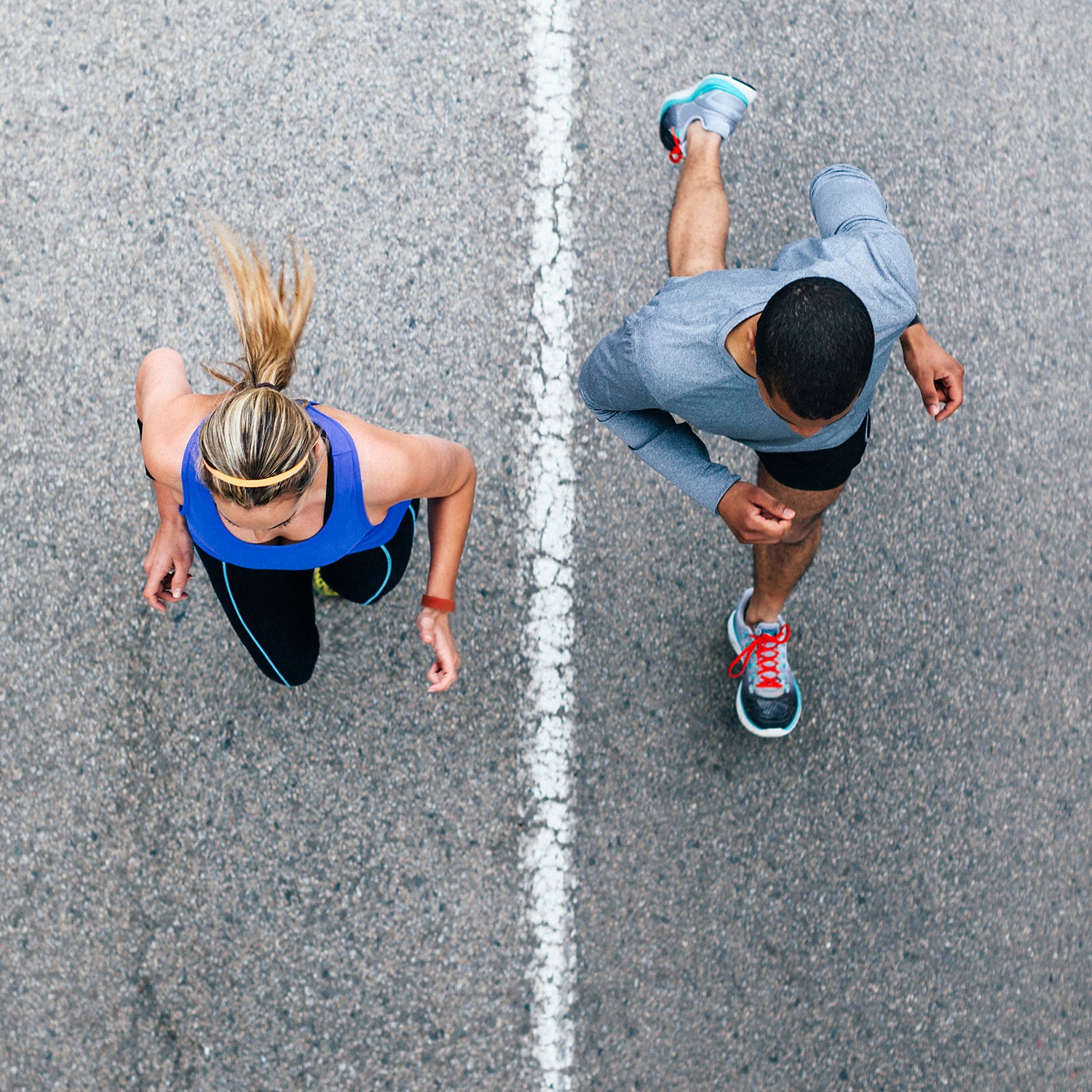 Fitbit(Photo)
Heading out the door? Read this article on the new Outside+ app available now on iOS devices for members! Download the app.
When Fitbit announced its IPO in May, it initially planned to raise $100 million. That was a fairly modest estimate, but the company had reason to be conservative: many tech pundits were wondering if Fitbit could survive the debut of the Apple Watch, let alone thrive. 
On Thursday, the company silenced the critics, raising $732 million in its IPO (the third largest of the year), and sending the value of the company skyrocketing over $4 billion. 
Why is Fitbit worth so much? It's not because investors think it can beat Apple. It's because it doesn't have to.
Fitbit isn't playing in the same market as the computer maker. The majority of its trackers sell for around $100, while the cheapest Apple Watch costs more than $350. It's like comparing Gap to Gucci. And with Fitbit rapidly gaining name recognition and becoming a noun that stands in for fitness tracker, the company will reach consumers Apple won't touch—including big corporations and insurers that want to outfit employees and clients with fitness trackers.  
"There are 10,000 to 20,000 companies in this country that are already giving employees or already considering giving Fitbits out as part of corporate wellness plans," says Angela McIntyre, head of wearables research at information technology firm Gartner. 
For investors, it doesn't hurt that Fitbit's making money. A lot of it. Through the first quarter of 2015, Fitbit sold a third of all wearables, according to research firm IDC. Wall Street sees that as evidence of the company's viselike grip on a lucrative market. In 2015, the company earned $745 million in revenue, and this year's first-quarter earnings are up a massive 209 percent (to $336 million). Its margins on sales are over 50 percent. 
"Fitbit is one of the more impressive companies we've analyzed in the past few years, from a financial perspective," Brian Hamilton, CEO of Sageworks, a Raleigh, North Carolina–based research firm, wrote in a statement. "Unlike most tech IPOs we've seen in the past few years, they're actually making money." 
But if Fitbit succeeds in the post–Apple Watch world, the question is: Who fails? 
Likely Jawbone. Unlike Fitbit, which has delivered promised products on time, the tech developer has suffered setback after setback. In 2011, Jawbone's Up wearable was plagued by software and hardware glitches, and subsequent versions of Up either haven't been released on time or failed spectacularly. Scathing reviews of Jawbone's Up3 haven't helped. Even the company's scramble to rush a replacement for the Up3 (the Up4) to market has been slow: Our own attempts to get one to test have been met with multiple delays. 
All of which is small potatoes compared to Jawbone's financial struggles, including a lawsuit by one of its vendors. 
There's also Jawbone's own lawsuit. The company sued Fitbit in May, accusing the Wall Street darling of illegally poaching its employees. Certainly none of these headlines are helping Jawbone sell wearables, Bluetooth headsets, or speakers—all sectors Jawbone has variously played in and even, at certain times, dominated. 
Jawbone won't be the only wearable maker to struggle. This is an increasingly crowded segment with new brands constantly debuting on Kickstarter and Indiegogo. Slightly more established brands, such as Misfit, have to be careful how they grow. 
Misfit recently raised $40 million in its third round of funding, led by Xiaomi, China's leading cellphone maker. Now Xiaomi is launching its own Mi fitness band that can be had on Amazon presale for as little as $13, which could undercut Misfit's offerings. 
Overall, McIntyre believes Fitbit, like other top wearable makers, is going to continue to boom, in part because there's so much room for the products to improve. She says the biggest gains will likely come to brands that make unconventional partnerships, citing HTC and Under Armour pairing up to make the forthcoming Grip fitness tracker. "Those are two brands that don't compete with each other, and together they get stronger."
Of course, that requires willing partners. Fitbit's health data can't be ported into Apple's Health app, for example, because Fitbit sees Apple as a rival (whether or not Wall Street does). But you could well see a brand like Lululemon and Fitbit collaborating on wearable tech that's stylish rather than dorky. 
That's almost surely a net gain, even for the fiercely fitness-focused, because it should lead to smarter and cooler devices that we'll actually want to wear. Even when we're not sweating.
Lead Photo: Fitbit