2023 Winter Gear Guide
The Best Sunglasses of 2023
Seven testers took 45 pairs of sunglasses out into the world. These are the ones that came out on top.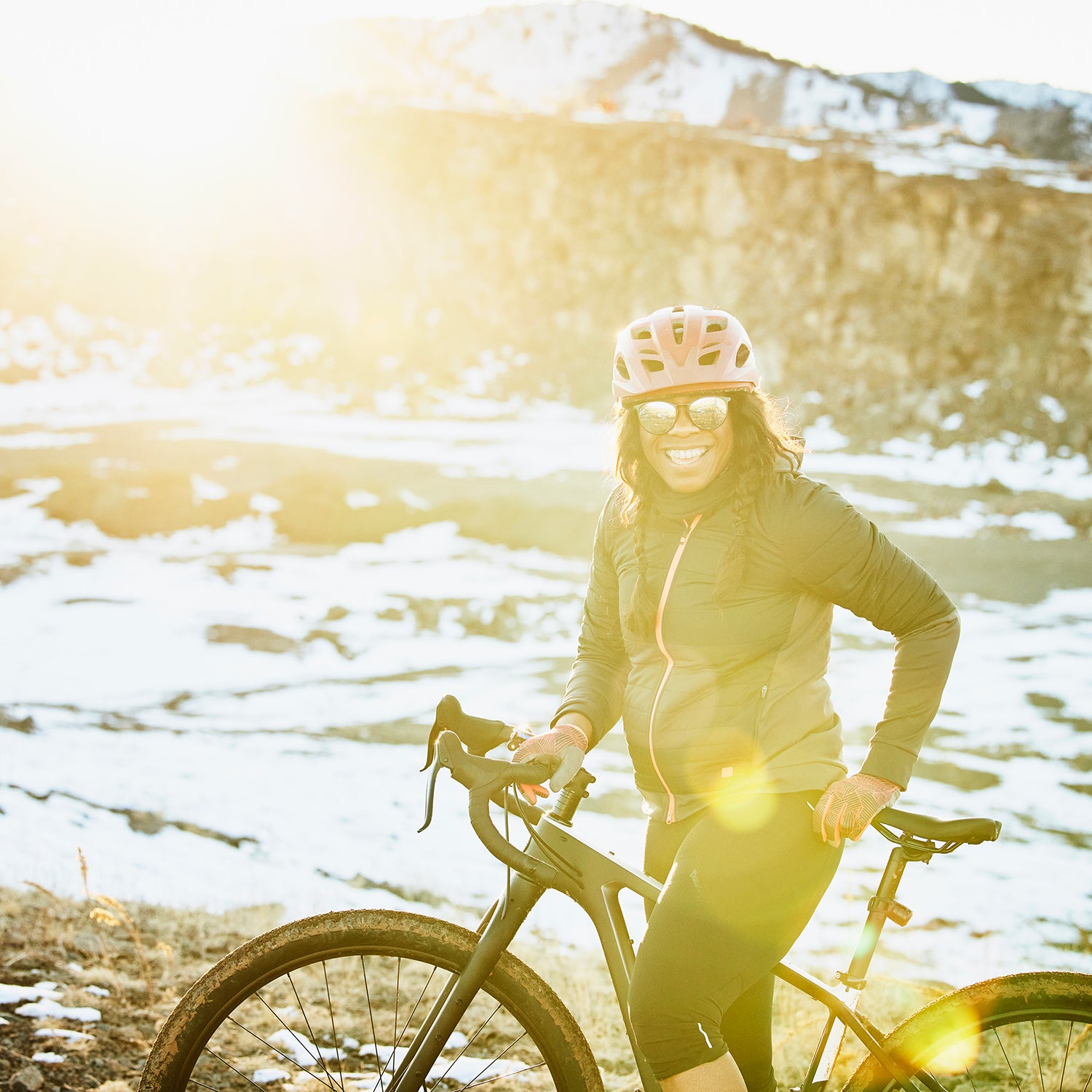 Thomas Barwick/Getty
Heading out the door? Read this article on the new Outside+ app available now on iOS devices for members! Download the app.
From snow-covered glaciers to frigid runs across city streets, this year's selection of eyewear protected our precious peepers against harmful UV rays, wind, water, bugs, and glare. Bleeding-edge tech, crazy light weights, and head-turning designs lead the pack in this year's selection of the very best winter eyewear.
Looking for something budget-friendly? Our gear editor has a thing for cheap sunglasses. These are her favorites.
How We Test
For this year's winter gear guide, seven testers—weekend warriors, competitive winter athletes, and everything in between—took 45 pairs of sunglasses out into the world. We wore them on hikes, frozen trail runs, full-day bike rides, and daily errands across Central and Western Canada. The winning pairs dominated in categories like comfort, durability, ventilation, and lens performance.
Reviews: The Best Sunglasses of 2023
Best All Around:
100% Hypercraft with Hiper Silver Mirror Lens ($185)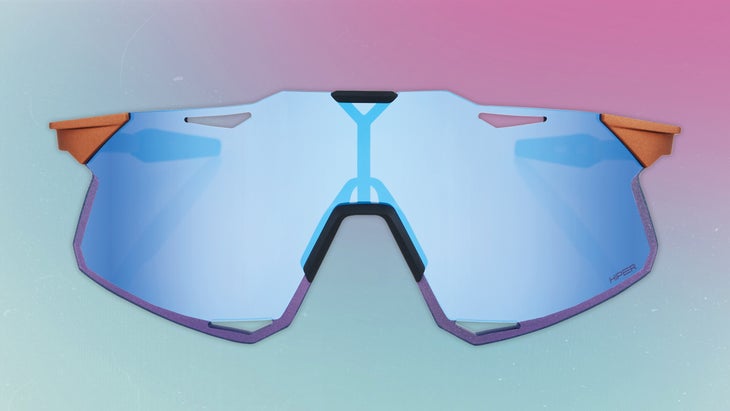 In dirt, mud, wind, and water, testers kept returning to the Hypercraft as their go-to shades for tackling the elements. These ultralight multisport sunglasses have a distinct, angular style that provides great coverage for almost any activity. The tall, wide frameless lenses span the entire brow line, extending down just short of your cheeks. Translation: they offer maximal protection against dust, bugs, and falling snow without digging into your face. A water- and dust-resistant lens treatment meant one tester didn't have to stop to wipe them down while kayaking and running in Ontario's North Beach Provincial Park. During a zero-degree winter run in Toronto, the Hypercraft vented moisture from one tester's balaclava-covered face with ease, allowing for a relaxed, fog-free jaunt.
Bottom Line: Multi-sport protection against the elements without a weight penalty.
---
Best for Cycling:
Roka Matador Air with Gold Mirror Lens ($240)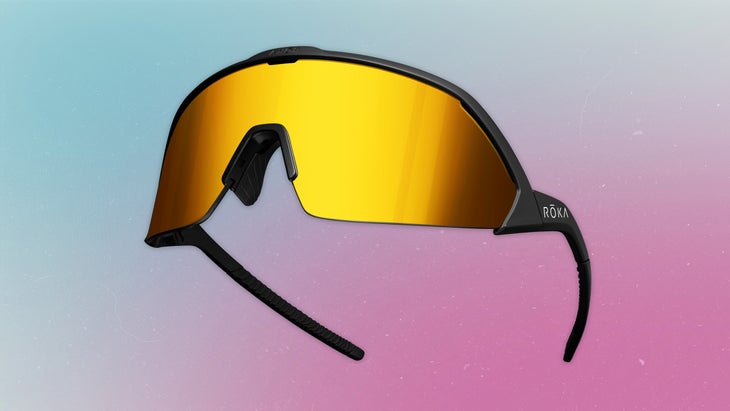 This new, streamlined version of the Matador ditches the bottom frame, which boosts ventilation and makes it easier to swap lenses. One tester who rides approximately 7,000 miles per year experienced very little fog during cold weather rides and excellent airflow on hot ones. The Roka lenses used in our testing—gold mirror and dark glacier—led the pack in blocking glare and providing top-tier acuity and contrast across a wide range of lighting conditions. In the weeks following a winter storm that dumped two feet of snow in Toronto, testers praised the Matador Air's grippy arms, which stayed put on sweaty faces during fast-paced road rides and slow, bumpy long-haul gravel tours. The arms of the Matador Air provide a level of unobtrusive snugness across the temple thanks to an uber-light, 25-gram titanium core wire frame and tightly wrapped fit. Bonus: you can customize your colors for everything from the temple grips to the nosepiece for major style points.
Bottom Line: Weightless, super-customizable frames for any cycling conditions.
---
Best for Watersports:
Costa Del Mar Lido with Blue Mirror Polarized Glass Lens ($284)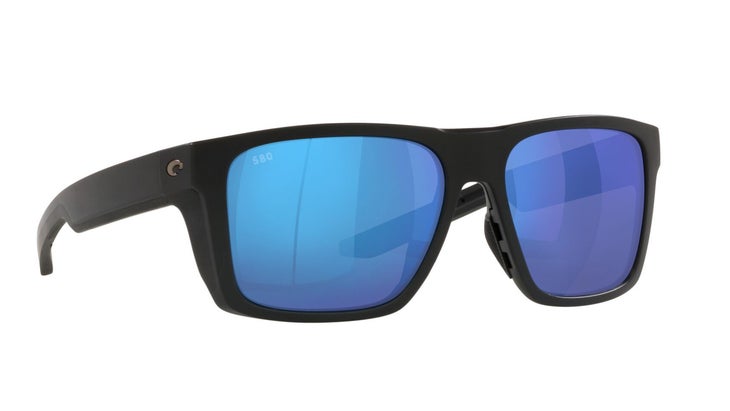 The Lidos took top marks when it came to winter watersports, thanks to their glare-mitigating prowess. Testers took them out to several Canadian rivers and large bodies of water, including Lake Ontario, Lake Huron, and Lake Couchiching, and found that Costa's 580 polarized glass lenses—which block blue light while enhancing reds, greens, and blues—provided excellent contrast and superior clarity and sharpness. The chunky bioresin frame gently flares out along the top and sides to reduce the amount of light entering behind the lenses, allowing testers better visibility under the water's surface. Between the snug wrap and impressive shielding, testers described the Lidos as providing a "hugging" sensation around their face.
Bottom Line: Superior glare-reduction and coverage for watersports.
---
Best for Casual Adventures:
Opolis Champlain ($145)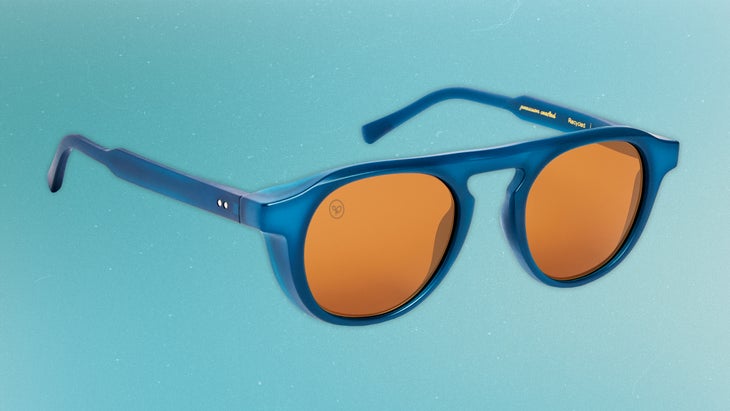 A chic frame, environmental cred, and solid sun protection made the aviator-style Champlain a favorite among our testers. While these sunnies skew towards the fashion-crossover category, they have real functionality: Mini side shields and CR39 polarized lenses (a lightweight plastic polymer known for its optical clarity) offer excellent clarity against glare. Some recycled plastic frames feel flimsy and pliable (particularly through the arms), but the Champlain's thick, 100% rPET frame was up to the task. Testers had no reservations about throwing these sunnies into a backpack, pannier, coat pocket, or pouch when heading out for city errands, hikes, water sports, and runs.
Bottom Line: Eco-friendly sunglasses that easily transition from snowy trails to apres happy hour.
---
Best for Running:
District Vision Koharu Eclipse with D+ Amber Mirror ($250)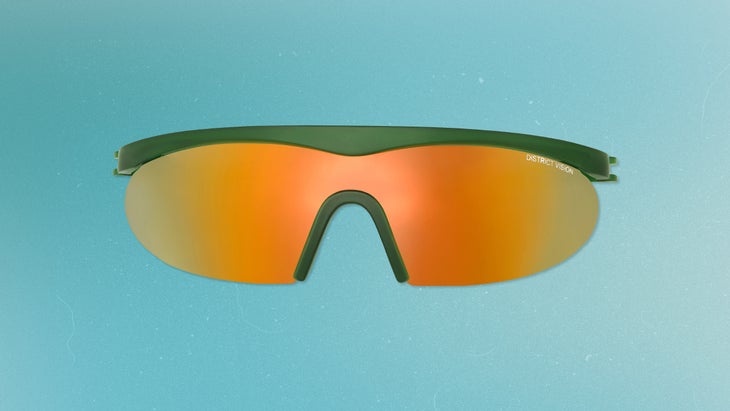 In an industry increasingly dominated by bold '80s-style shields, slim, sports-wrap frames like the Koharu Eclipse are making a quiet comeback. They turned heads wherever they went, from Canada's Rouge Park to various conservation areas across Ontario. Performance is impressive, too: testers noted that the brand's fixed D+ Onyx mirror lens offered excellent sharpness and clarity, particularly in bright, full-sun conditions. The titanium core arms bend to hug the head closely, the hypoallergenic nose pad can be manipulated to accommodate wider or narrower bridges, and rotatable ear pads allow the glasses to either rest on top of or hook around the ears. Despite its flexibility, the titanium skeleton was strong enough to hold shape during a 6-mile trail run over rolling terrain.
Bottom Line: Trend-setting shades with a snug fit tailor-made for running.
---
Best Budget Buy:
Tifosi Crit ($70)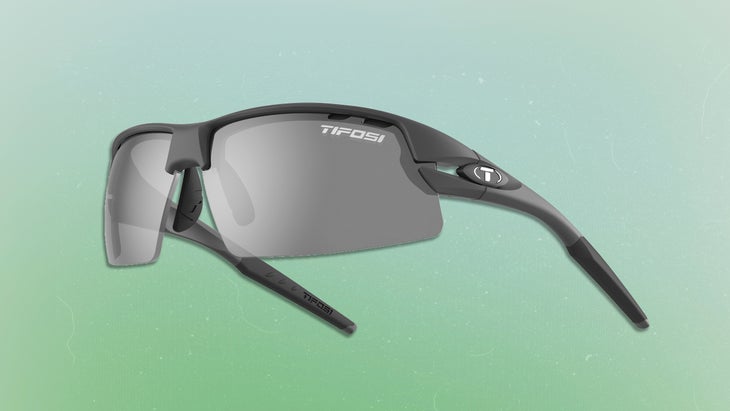 Tifosi is known for producing high-end eyewear at a fraction of the cost of comparable pairs. The Crit is no exception. At just a single ounce, the crit is lightweight and sturdy. The ends of the arms bend to allow for a custom fit. It comes with hydrophilic nose and ear pads. And three pairs of interchangeable lenses are included—a rarity in this category. The lenses are solid performers, too: The photochromic options—smoke (47.7 percent transmission) and light night (75.9 percent transmission)—earned solid marks during Ontario winters where bright snowy days and overcast rainy ones often happen in the same week. As a semi-frameless pair of glasses with a top bar that's slightly thicker and stronger than many of its peers, the Crit strikes a nice balance between sturdiness, flexibility, and weight-savings.
Bottom Line: A solid contender for running and cycling at a fraction of the cost of most comparable sunglasses in this category.
---
Best for Travel:
Revo Descend Fold ($239)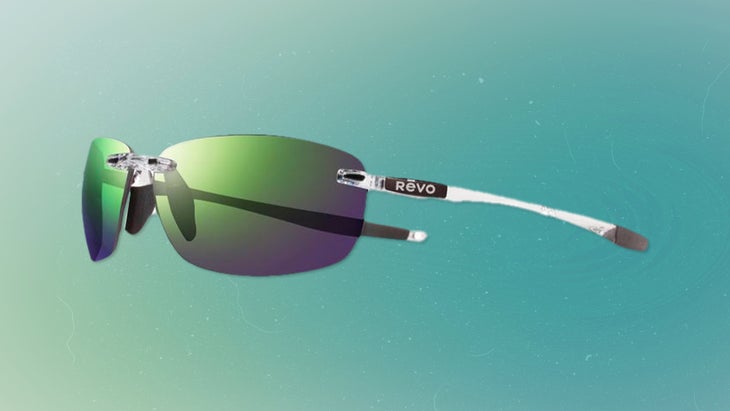 For the eyewear klutzes—the ones who perch sunglasses precariously on their head or dangle them from their neckline—the Descend Fold might be the answer to years of scratched lenses and broken frames. Three sets of hinges allow these sunnies to collapse down to roughly the size of a Hacky Sack. One tester brought these glasses on a four-hour flight from Toronto to Calgary and back, swapping them between hard case, soft case, coat pockets, and a backpack, and found no scratches, smudging, or warping thanks to the Fold's flexible frame and impact-resistant lenses. Portability aside, these glasses offer plenty of performance benefits. The acetate frame sits close to the face and eyes, and wraps tightly to reduce peripheral light. Four (non-interchangeable) polarized lens options feature anti-reflective, water- and oil -resistant coatings. And all lenses provide clarity when looking at screens, making them great for indoor/outdoor transitions and following navigation.
Bottom Line: The ultimate travel glasses for sporty pursuits.
---
Best for Alpine Missions:
Julbo Ultimate Cover Black with Noir Reactiv 1-3 Light Amplifier Lens ($250)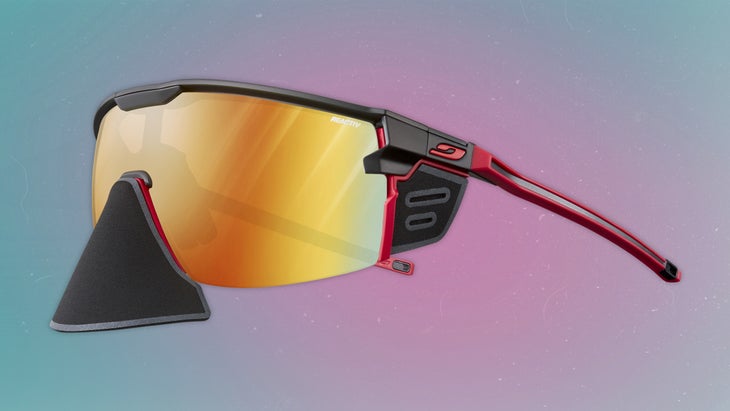 Of all the glasses tested in this category, the Ultimate Covers with unpolarized, photochromic lenses provided the greatest visible range of light, from dark, clouded forest to glaring snowbanks. For our mountain running testers, the yellow-orange Light Amplifiers (one of eight options) offered undistorted visibility in shadowy and low-light situations and transitioned quickly in full sun. Our testers built up a sweat in the North Shore Mountains of British Columbia and had the fewest issues with fogging of any sunglasses in test, thanks to fit, ventilation, and an anti-fog coating. For glacier travel, the removable and adjustable spandex nose guard and side shields were sturdy and comfortable next to skin.
Bottom Line: For changing mountain conditions ranging from high-elevation trail-running to fast-and-light mountaineering, the Ultimate Covers provide full protection and great visibility above and below treeline.
---
Best for Going Fast:
POC Elicit ($250)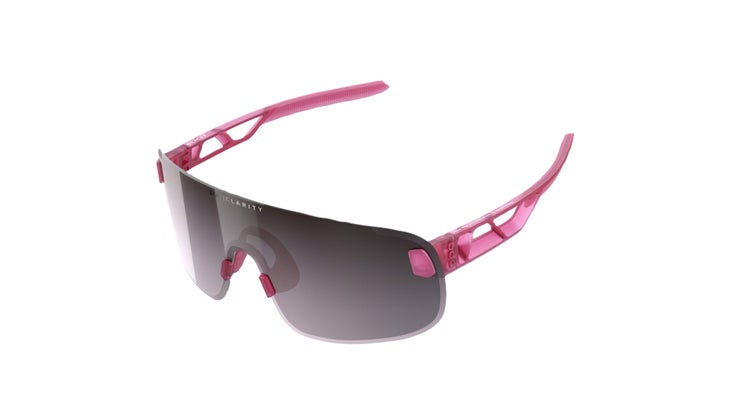 This drastically minimal performance shield is like wearable Zen. It weighs just 23 grams, with a single frameless, synthetic lens that stretches high and wide, so you'll lose track of where the Elicit ends and your face begins. The color- and depth-enhancing lens encourages high velocity, because you see so much so fast.
---
Best Value:
Nathan Sunrise ($50)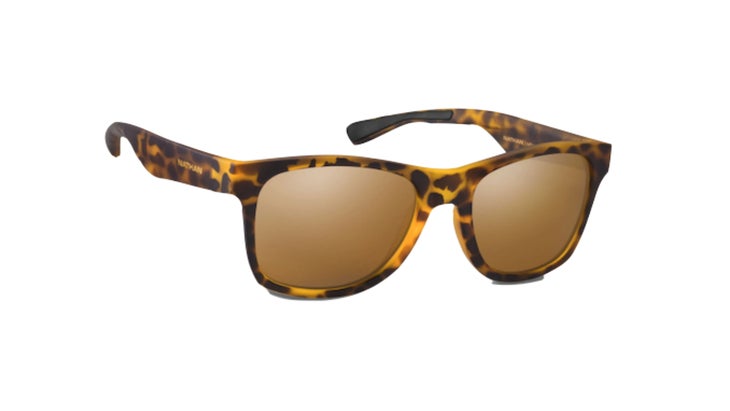 Nathan designed its debut sunglasses for runners, but this street-sport crossover is a do-it-all option for any outdoors enthusiast. In quality and aesthetics, the Sunrise rivals shades twice the price. Polarized synthetic lenses yield a crisp view, while the light, springy thermoplastic frame fits snug but not too tight. (Grippy inserts at the ears help.) Plus, the medium-size frames offer ample protection and a classic Wayfarer look.
---
Best for Trail to Town:
Smith Embark ($199)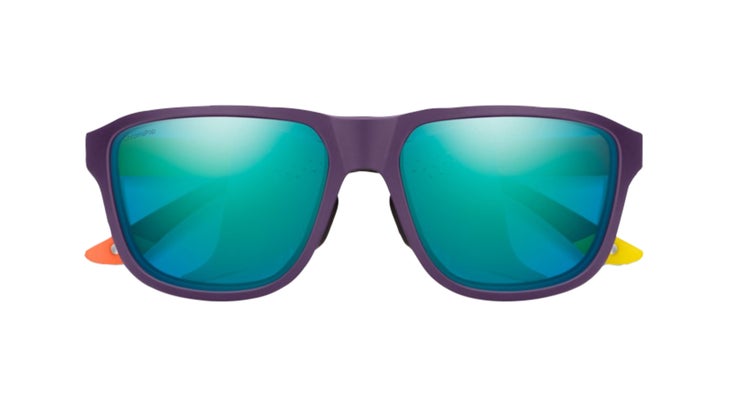 Our love of the Embark boils down to color. Yes, with their bright blue detachable side shields, comically mismatched temple tips, and purple frames, these shades are eye-catching and fun. But it's the brown-tinted, polarized lenses that make them stand out. The throbbing, vivid optics boost hues and contrast so well that one tester compared them to using hallucinogens.
---
Sponsor Content
SPY+ MONOLITH 50/50 (Polar $190, Non-Polar $150)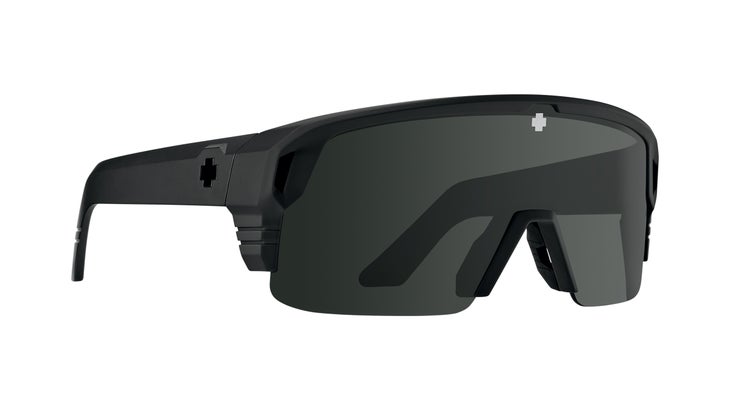 Built for the bold – MONOLITH 50/50 are the ultimate statement-making performance sunglasses. The oversized lens delivers an unbelievable field of vision while SPY+'s patented HAPPY® Lens tech is tuned to boost most and alertness. The durable and lightweight TR-90 frame features Scoop® venting for clearer vision as well as rubber nose pads for secure fit, making them the ultimate shades for any adventure.
---
Best for Style
Spy+ Genre ($120)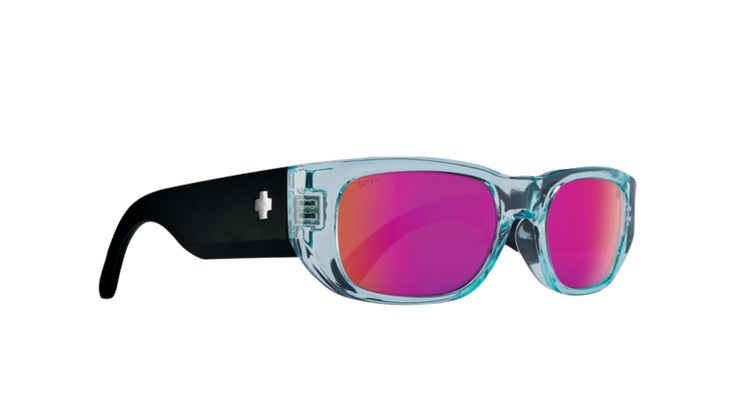 Super-wide, blocky temples mate to large, glossy black frames, creating a continuous band around the head. Surprisingly for such fashion-forward shades, the Genre perform decently on mellow outdoor missions. Thank the neutral, gray-green lenses that punch up depth but are easy on the eyes, so you can take them on and off without color shift as you move in and out of shade.
---
Best for Boats and Beaches
Costa Caleta ($206)
Many serious water shades look bulky or dorky. Not the Caleta. Costa's designers snuck in seaworthy features without compromising aesthetics. Sizable but stylish cat-eye lenses make for ample coverage and unobstructed vision. Discreet pads add grip inside the frames, and wide temples block peripheral light. The polarized, gray-tinted glass lenses offer superb optics. Just remember that glass lenses, still the apogee of optics, are not meant for impact sports.
---
Best for Extremes
Rudy Project Agent Q ($250 and up)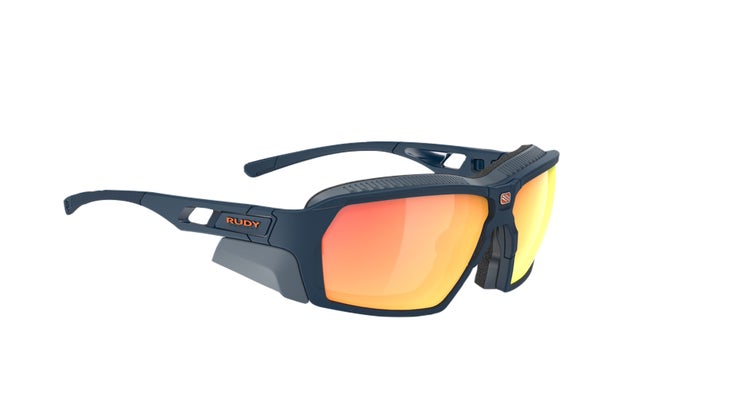 When the wind gusts or mud flies, the Agent Q shines. On its own, this sleek wrap is like any standard pair for cycling or running. But it comes with myriad add-on features like snap-in gaskets around the lenses that breathe but stop particulates; removable side shields; and a detachable elastic head strap. We tested the version with photochromic lenses, which automatically adjust from 26 to 91 percent blockage and are rated to military standards for impact resistance. (Not all versions have these lenses.)
---
How to Buy
Before purchasing sunglasses, you should have a clear sense of their primary use. Mountaineering, fishing, or driving, for example, all demand drastically different frames and lenses. The next big decision is about optics. For starters, how light or dark a lens tint is determines transmission and clarity. Polarized lenses reduce glare (ideal for water sports and snow-travel); photochromic lenses transition with light exposure; mirrored coatings reflect light; and sunglasses that accept interchangeable lenses will give you the most freedom to tailor depending on conditions. Some companies advertise a visible light transmission percentage (VLT), which can give you a fairly precise sense of how a given pair will fare in your intended environment. Good ventilation and anti-fog coatings help maintain visibility, even during high-output activities.
In terms of fit, look for glasses that stick to your head without squeezing. Arms and nose pads with metal cores allow you to bend parts of your glasses to get the best possible setup, which is particularly helpful if you have a small face and/or a narrow nose.
Finally, if your adventure plans involve serious exposure—like mountaineering or all-day sport fishing—sunglasses with features like side shields, nose pieces, or straps may be worth investing in. Extra features are key for niche activities, but make sure specialized components (like side shields) are easy to remove if you plan on using your sunglasses for other activities.
More 2023 Winter Gear Guide Reviews
Lead Photo: Thomas Barwick/Getty