2023 Winter Gear Guide
The Best Home Gym Gear of 2023
We found the most effective tools for getting great workouts in the comfort of your living room, basement or garage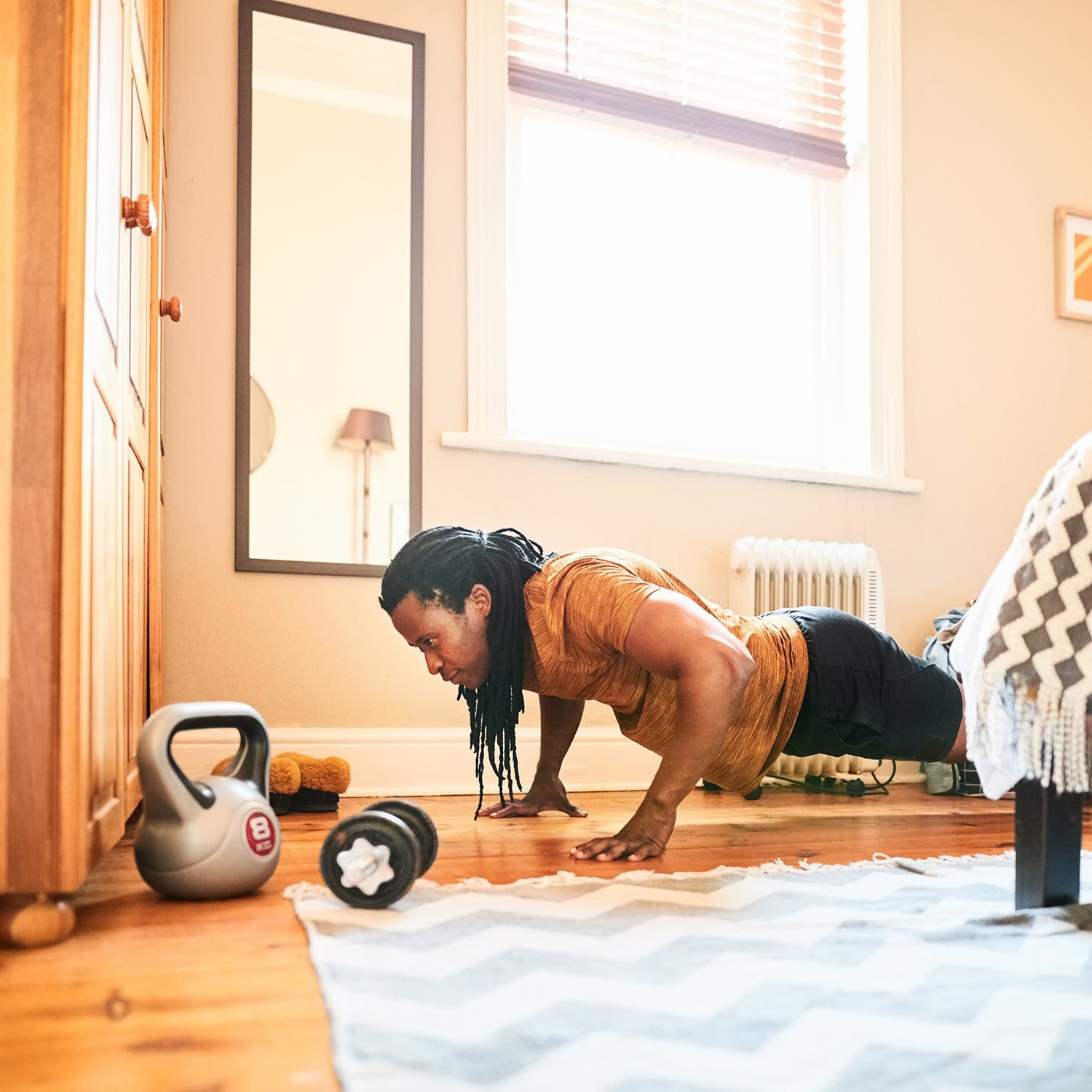 AJ_Watt/Getty
Heading out the door? Read this article on the new Outside+ app available now on iOS devices for members! Download the app.
While many people are venturing out into their old gyms and public fitness spaces again, plenty of others aren't ready to give up the glorious convenience that comes with at-home workouts. There's something about not having to leave the house (and drive and park or take public transit) that makes the whole process way more appealing. Home gyms come in all shapes and sizes, from a tiny corner of an apartment living room to a full-on studio in a finished basement or garage. No matter what your workout space looks like, you'll find something on this list that makes exercising more enjoyable and effective.
Gear Fix
Sign up for our gear e-mail newsletter for in-depth reviews, first impressions, industry news, and pro DIY tips.
How We Test
We gathered men and women across the spectrum of fitness levels and home-gym setups, who ranged in age from 32 to 60. Between the five of us, the group used each item for multiple workout sessions per week over the course of two months. As we put each item to the test, we focused on how easy it was to use, how seamlessly it fit into our homes, and how good of a workout we got from using it. We also considered how each item compared to other products we've used in the same category.
Tester Stats
Testers: 5
Products tested: 10
Weeks of Testing: 8
Workouts per week: 10+
Number of hours in the gym: 40+
Reviews: The Best Home Gym Equipment of 2023
NordicTrack iSelect Adjustable Dumbbells ($599)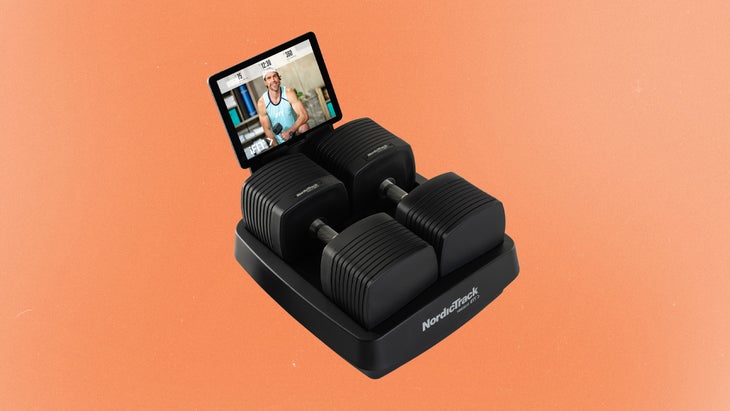 Adjustable dumbbells are lifesavers for anyone working out in a small space. This set adjusts from five to 50 pounds in five-pound increments. Dialing in your desired weight takes a matter of seconds: Just plug in the 17- by 19-inch docking station and twist the dial in the middle to select the weight you'd like. If you're an Amazon Alexa household, you can use voice commands to make adjustments remotely. Fancy tech aside, the dumbbells themselves also earned top marks. The metal grips felt comfortable and properly sized in various testers' hands; both men and women thought they were easy to hold. And the weights are square with rounded corners, making it easy to do exercises with the them resting on the floor (like pushup rows) or anything that involves gripping them by the ends (like a tricep press).
Bottom line: Perfect for anyone who wants an array of dumbbells but doesn't have the space for a whole rack of weights.
---
Trango Rock Prodigy Natural Hangboard ($100)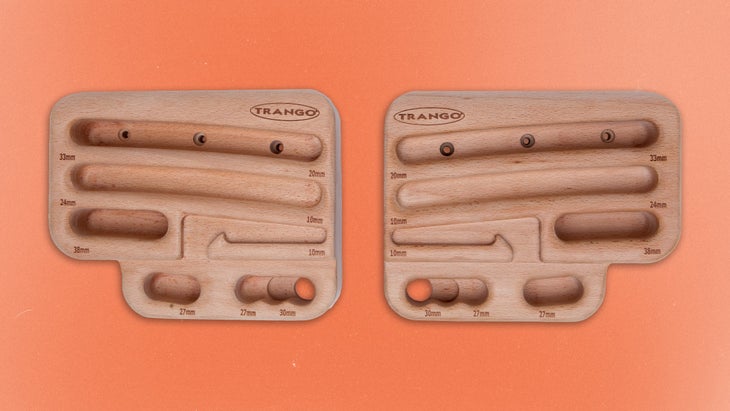 Wooden hangboards tend to be more skin-friendly than plastic models. This one is made from high-quality beechwood, with smooth, well-machined edges that make training more comfortable. Easy-to-read labels on the holds help you to accurately record workouts and replicate the same training protocols at home or the gym. Installing the rails above a door frame or to a beam is simple (although you do need to pre-drill holes) and the mounting system allows you to slide the two halves of the board horizontally, so you can adjust them to align with the width of your shoulders.
Bottom line: A skin-friendly tool for training finger strength for climbing
---
Bowflex VeloCore Bike ($1,799–$2,199)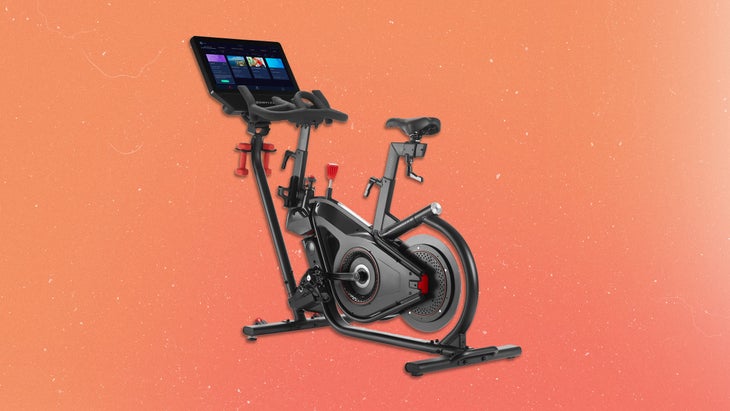 The Velocore delivers one of the smoothest rides we've ever had on a stationary bike. A "leaning" mode allows the bike to tip from side to side, which simulates real-world riding. It makes for a superior workout by engaging your core, and delivers a realistic feel, especially when you're following one of the scenic rides (think: Australian beaches, Philippines countryside, or Utah parks). It offers 100 levels of magnetic resistance, the same as a Peloton bike, and records metrics that include time, distance, cadence, resistance, heart rate, and calories burned. You can use this information to guide your own training, or opt into the algorithm-based adaptive workout mode, which uses your workout stats to automatically adjust ride intensity as your fitness improves. Testers also appreciated the bike's phone mount, two water bottle holders, set of three-pound dumbbells, and versatile pedals that have straps for regular sneakers and clips for cycling shoes. A large (16 or 22 inch) console displays guided workout videos or streaming services, a user-friendly touchscreen dashboard makes it easy to navigate your workout stats, bluetooth connectivity lets you pair a heart-rate strap, and the built-in radio comes with playlists curated by genre.
Bottom line: A smooth-riding stationary bike that delivers a realistic feel and has all the tech you need to take your workouts to the next level.
---
Horizon 7.0 AT Treadmill ($999)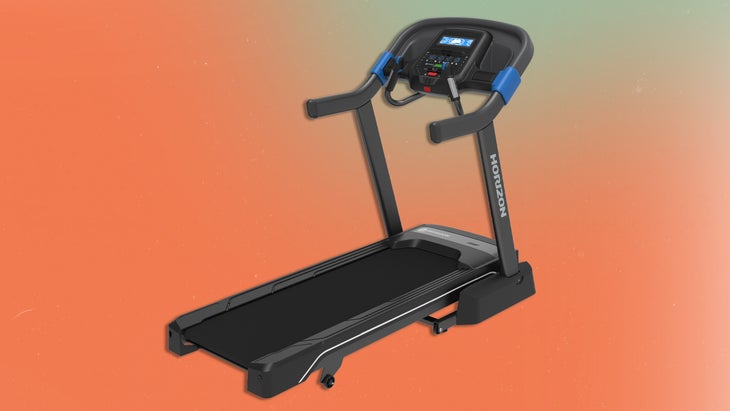 The 7.0 AT looks like a standard, no-frills treadmill, but this affordable folding model from Horizon has some low-profile features that elevate the user experience. While it doesn't have a video display, it comes with all you need to get a quality workout. The sturdy, 20- by 60-inch belt has shock-absorption tech that adjusts cushioning relative to the force of each footstrike, and runs at a fairly standard maximum of 12 miles per hour and 15 percent incline. The 325-pound maximum is low compared to luxury treadmills, but high for a folding model. Convenient slots for storing a phone, tablet, and water bottle, and easy-to-use controls further boost utility. The 7.0 AT also connects to your smartphone and heart-rate strap via bluetooth, allowing you to sync with fitness apps like Zwift, or to play music or a podcast through the built-in speakers. Best of all is how effortlessly it folds up: all you have to do is lift the bottom of the platform and the hydraulic system takes the weight out of your hands almost immediately, locking the base into place once it's upright.
Bottom line: A treadmill that saves space and money while retaining critical performance.
---
FightCamp ($499 + $39/month membership)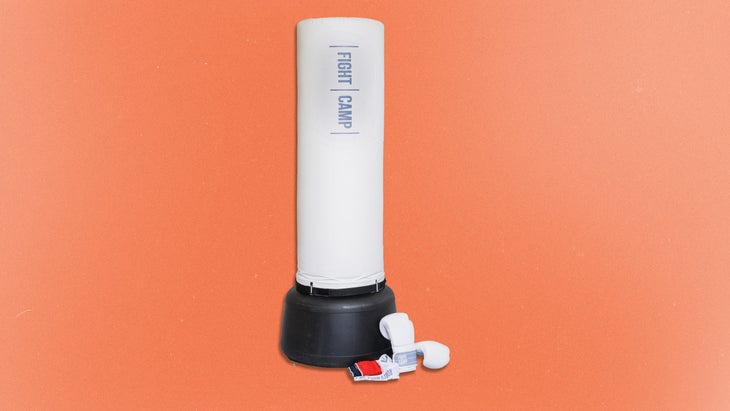 This Bluetooth-connected punching bag gamifies boxing, making it easy and fun to do sparring workouts solo at home. Sensors in the gloves monitor your movements and sync with the Android- and iOS-compatible app. This allows you to track stats like punch speed, punch rate, and power output, and work to get faster and more powerful over time. The app also connects to Bluetooth heart rate monitors to track intensity zones and calories burned. Not in the mood to punch things? In addition to kickboxing and boxing workouts, the app offers bodyweight strength and stretching sessions. The bag is freestanding, so all you need to do is fill the base with sand or water. It's easy to set up, and once you do, it can take a beating and stay in place—it didn't budge even when our 200-pound tester was giving it his worst.
Bottom line: If boxing is your exercise of choice and you nerd out over stats, this smart system gives you all the tools you need to simulate the ring in the comfort of your home.
---
TRX Bandit ($50)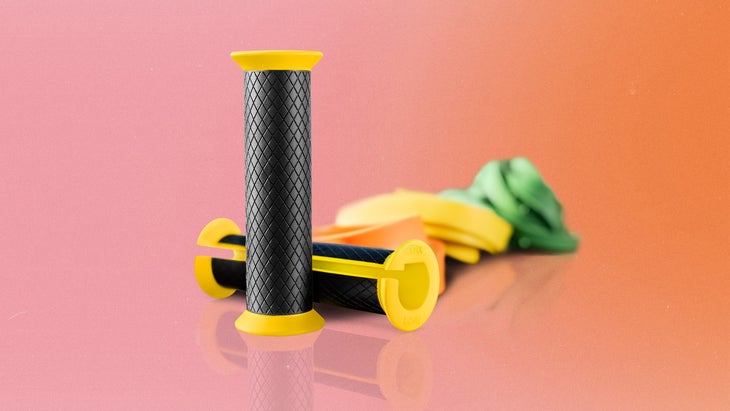 Simple yet effective, these handles attach easily to any resistance bands to add a more comfortable grip (finally, no more bands digging into your palms). The large handles are covered with a rubber material that makes them easy to hold onto for exercises like upright rows, overhead presses, and deadlifts. Setting them up takes seconds, so it's easy to switch from one band to another mid-workout: just slide the band into the handle and twist it so it lays flat. You can also fit more than one band into the handle, if you need to double up the resistance.
Bottom line: Like using resistance bands? These handles are the small-but-noticeable upgrade you need.
---
ROLL Recovery R1 Massage Gun ($129)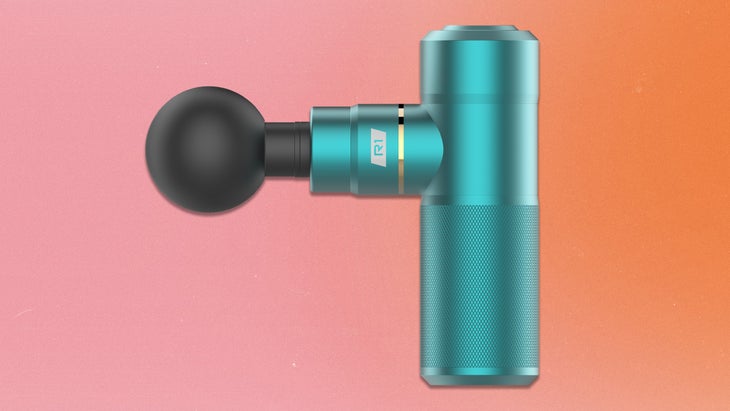 Any massage-gun faithful knows how cumbersome these tools are to pack. This compact aircraft-grade aluminum iteration is a game-changer. It's five and a half inches long and weighs only 1.3 pounds, compared to over two pounds and nine-plus inches for most full-size percussion massagers. It's also refreshingly simple to use: no app or complex menus, just a single button that cycles you through 1800, 2200, 2600, and 3200 rotations per minute. The highest mode is faster than any comparable compact model, and the 40-watt motor—while quiet—is powerful enough that it doesn't lag even at the highest pressures. The R1 is easy to leverage on awkward muscle groups thanks to the short handle etched with a textured pattern so it's easy to hold from any angle. Of the four varied attachment heads, we preferred the firm foam ball, and occasionally appreciated the deep fascia release from the hard U-shaped head. The brand claims this device lasts for seven hours of use per charge (it uses a USB connector); we were able to use it for a full week of daily massages before recharging.
Bottom line: If you love your massage gun but don't love traveling with it, this compact model will free you to hit the road without compromising performance.
---
How to Buy
Choosing the best products for your home gym depends on what kind of workouts you want to do. Do you mostly enjoy cardio? Invest in a treadmill, bike trainer, or spin bike. Do you prefer strength workouts? Spend your money and available space on equipment like kettlebells, dumbbells, and a weight bench. Many sports require a combination of specialized equipment—like hangboards or bike trainers—as well as tools for generalized strength training and recovery.
Next, you have to take your space constraints into account. In many cases, deciding what pieces of home gym equipment to invest in is a matter of identifying what will get you the most bang for your available space. The good news: Whether you have an entire basement to work out in or are confined to a small corner of a living room, you can find great equipment and accessory options to build your home gym.
More 2023 Winter Gear Guide Reviews
Lead Photo: AJ_Watt/Getty