The Best Wood-Cutting Ax on the Market
An ax that's as practical as it is refined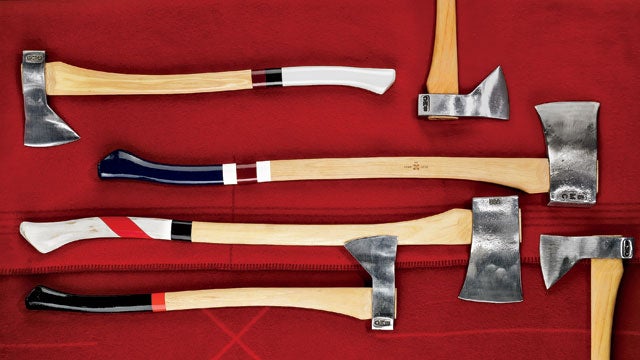 Inga Hendrickson
Heading out the door? Read this article on the new Outside+ app available now on iOS devices for members! Download the app.
During my high-school and community-college years in western Michigan, I sold firewood to supplement my meager income from on-again, off-again construction work. I'd follow in the wake of commercial logging operations, sawing and splitting the unwanted hardwood "tops" that littered the forest after the saleable logs had been hauled away. I'd earn $95 a cord, delivered. It was hard work, which is why I had zero regrets when I left to attend graduate school. In a seemingly symbolic gesture, I traded my Husqvarna chainsaw for an '89 Ford Econoline that I used to flee my hometown for Montana.
Now I occasionally get nostalgic when I handle the gritty tools of my woodsman days. The sentiment came in mixed form when I picked up the four-pound felling ax designed by Best Made Company, an outfit based in, of all places, Manhattan. With nearly two dozen options for decoratively painted handles and a head forged by fourth-generation ax makers in North Carolina, Best Made's axes are intended as much for display as for use. On the one hand, I was insulted by the notion that such a tool would be built
for lookin' instead of choppin'.
But I soon discovered that this was the best-handling and most beautifully balanced ax that I had ever swung. And while I did consider hanging it over the fireplace, I opted instead for what any deskbound American would do: I walked outside and walloped a stump. And damn did it feel good to watch the chips fly.
Price: from $158