5 Things to Elevate Your Next Backyard Campfire
From a $25 grill to a genius s'mores contraption, this gear will take your fire pit nights to the next level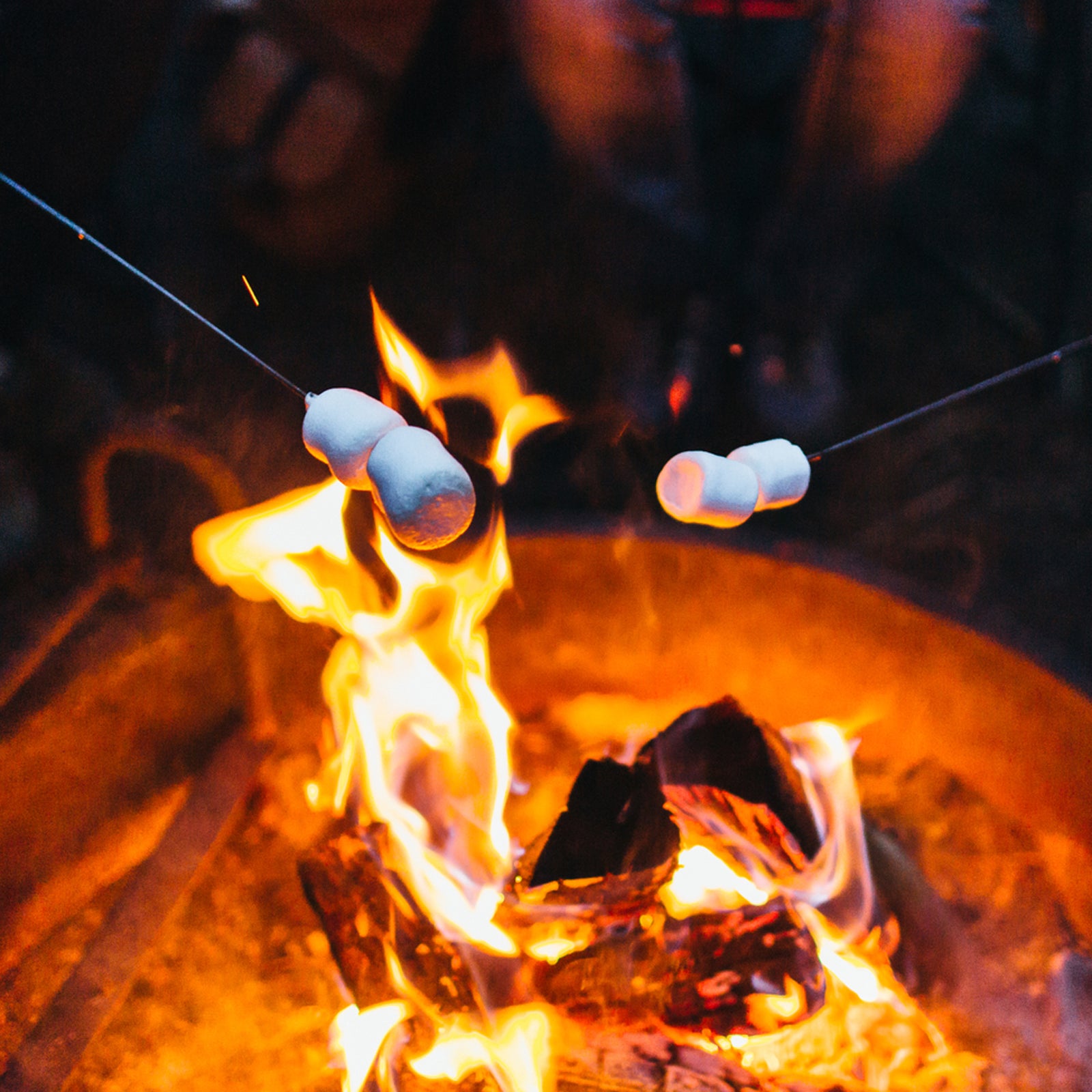 Kristen Curette & Daemaine Hines(Photo)
Heading out the door? Read this article on the new Outside+ app available now on iOS devices for members! Download the app.
With more time at home, the backyard fire pit has become the center of my family's universe. Light it up, and it's the place where my wife and I can have a socially distanced beer with our neighbors. It allows me to coax the kids away from Netflix for a night. When things are winding down in the evening, the pit is where I go with a tumbler of whiskey for a bit of quiet solitude.
The type of fire you build is a personal choice. You can dig a shallow hole and ring it with stones, or you can opt for a propane-fed blaze that turns on with a switch. I researched a variety of fire pits in 2018. If you want a large one that looks killer on Instagram, you can't go wrong with the Solo Stove Bonfire. If you want a smaller, more portable option that can move from your yard to the campsite easily, check out BioLite's FirePit. Either option will help you build a fire with less smoke.
But no matter what kind you go with, there are accessories that can add to the experience, from gadgets that create gooey s'mores to seating that helps your family get more comfortable. The following recommendations pull double duty, working at home and during weekend car-camping trips with your clan.
Firedragon Fireplace Tool ($40)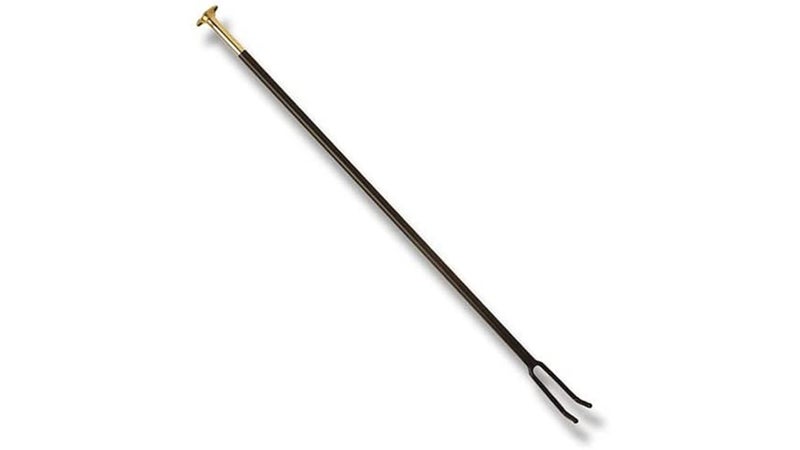 This looks like your average fire poker—an ageless tool that some use to arrange logs to maximize the flames—but it's also a blower. Put your lips on the cold end of the tool and huff through the hollow core to direct air toward the coals for the best ignition. You'll never have to kneel down and breathe in smoke again. It is, hands down, the most useful campfire gadget I never knew I needed.
---
ENO Lounger DL ($125)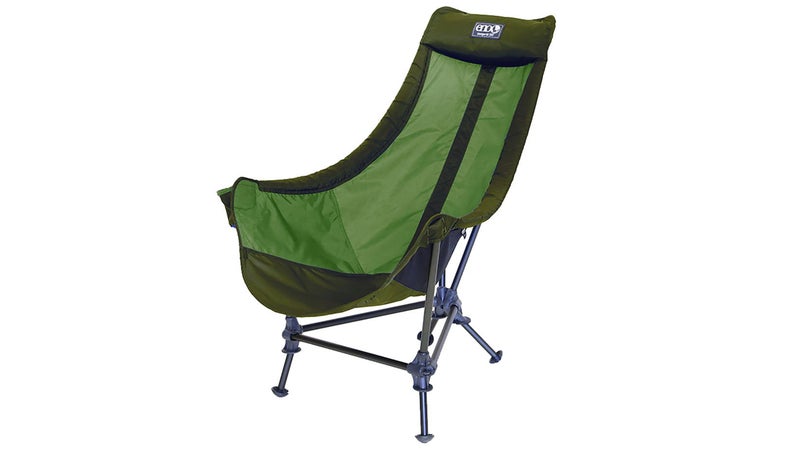 I have a lot of different camp chairs, but this is the one my family members fight over. That's because its wide seat wraps around your body like a hammock. The soft headrest only adds to its comfort. The Lounger DL is not a rocking chair, but the seat does sway from side to side enough to make you feel like you're being lulled to sleep. It has the requisite cup holder and a stash pocket for your phone, and you can adjust the height of the legs from three to ten inches if you want to sit higher off the ground. It's not the easiest chair to put together (lots of shock cords, snap-tight legs, and braces), but once it's assembled, you won't find a more cozy seat around the fire.
---
Camp Chef Lumberjack Grill ($31)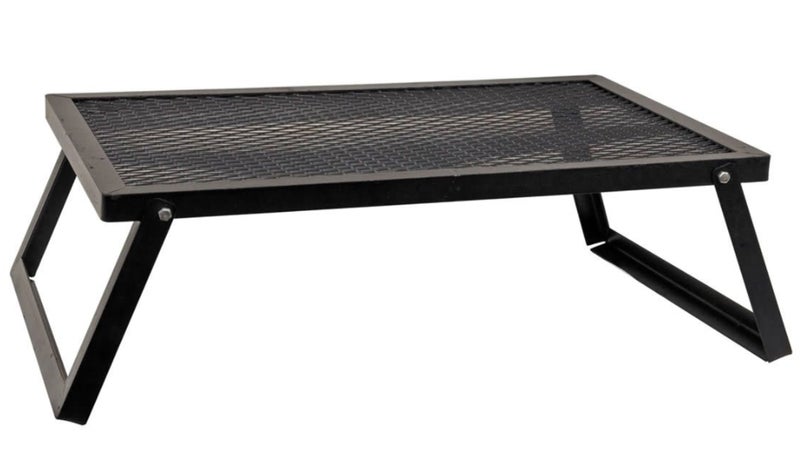 There are prettier grills designed to hover over your open flame, but I've used the Lumberjack for years and can't imagine a better product at this price point. The steel build has lasted through countless campfires, and it folds flat for easy transport. I like the hexagonal pattern of the grill top, which keeps small items from slipping through the cracks. The Lumberjack was designed to fit over a true blaze, so there are better options if you have a canister fire, like a Solo Stove, but if you're dealing with state-park-issue fire pit or a primitive pit, this one is ideal.
---
Grubstick ($30) 
I don't want to discount the timeless tradition of hunting for the perfect marshmallow stick, but the Grubstick takes that basic tool to the next level. The telescoping device has three different attachments in the intro kit: a standard fork that allows you to cook hot dogs or marshmallows individually, a release tool that protects you from burning your fingers, and a basket that lets you craft the s'more first, then roast the whole thing over the fire. The result of that third one is an unprecedented amount of melted chocolate. Your kids will lose their minds.
---
High Camp Tumbler Pack ($49) 
These cups aren't campfire-specific, but years of my own highly scientific research have proven that whiskey and fire are natural bedfellows. Leave your nice glass tumblers inside, and opt for these stainless-steel ones instead. They've got a double-wall construction that will keep your fancy ice cubes frozen for several pours and prevent shattering if a mishap occurs. I like the way the grooved exterior feels in my hand, and that they're big enough (11 ounces) for when your mood changes from neat to cocktail.
Lead Photo: Kristen Curette & Daemaine Hines
Trending on Outside Online