Coming Soon: Smart Snowboards and an Anti-Stress Watch
Plus three more standout innovations for your wired adventures.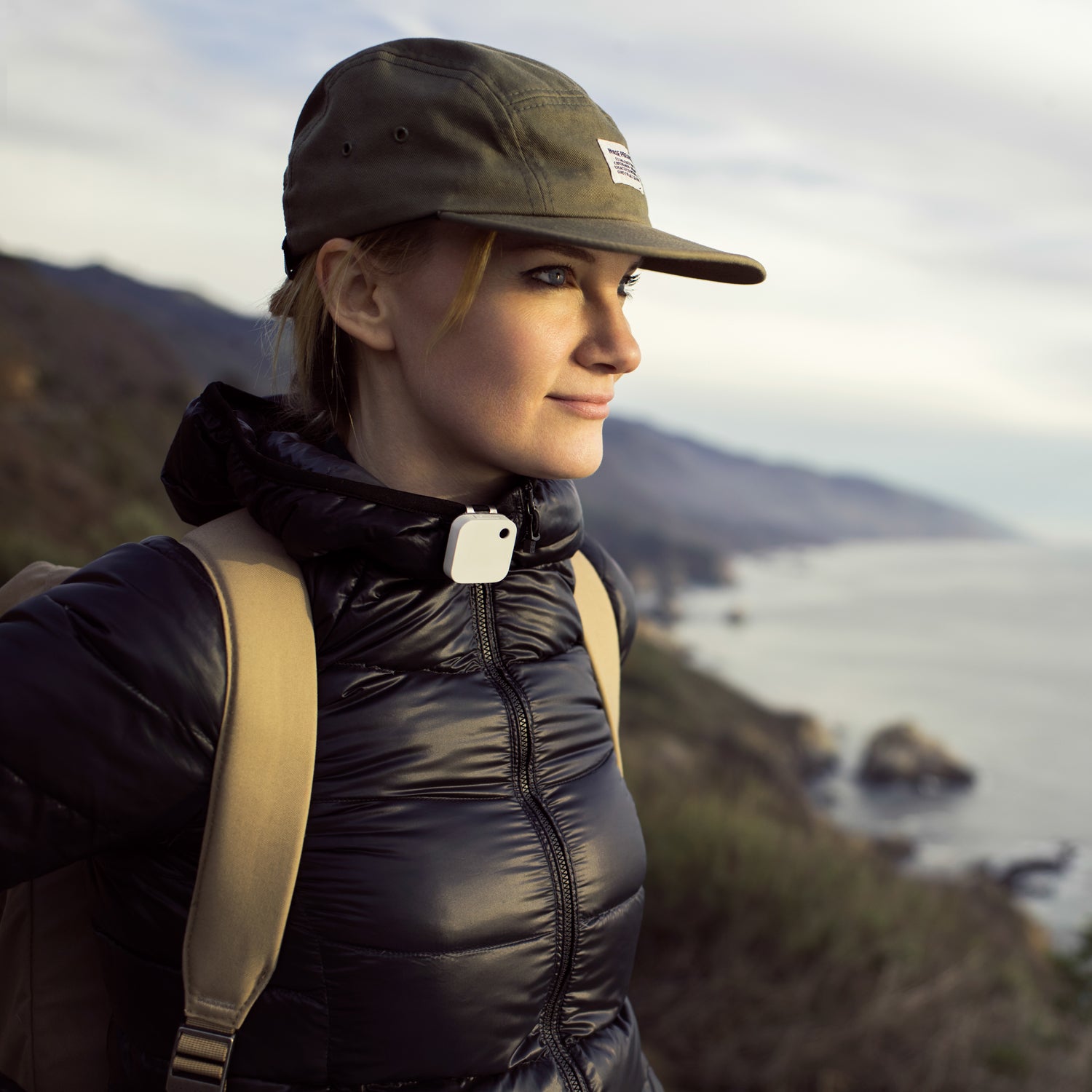 Heading out the door? Read this article on the new Outside+ app available now on iOS devices for members! Download the app.
The Consumer Electronics Show—a massive tech gathering held every January in Las Vegas—officially kicked off Tuesday. From the innovative (headphone-heart-rate-monitor hybrids) to the just plain weird (a camera to let you time-lapse your whole life), these are our five favorite products from the floor.
Giroptic 360-Degree Camera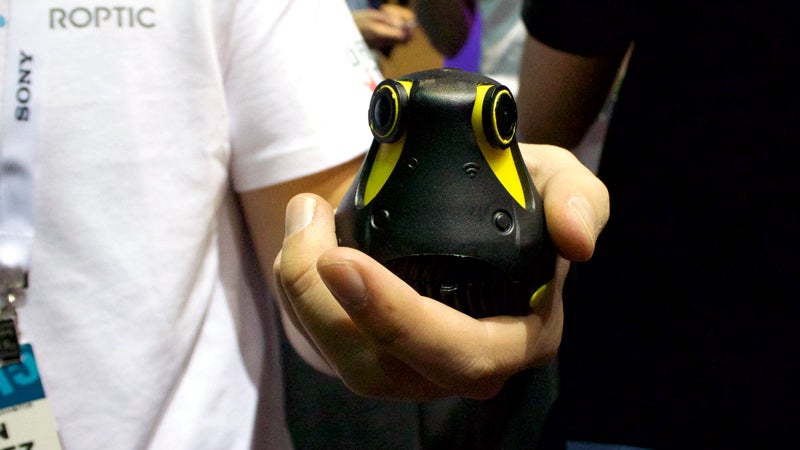 The 360-degree Giroptic may be the first surround-view camera we've seen that's actually well-suited to the action-sports world.
First, it's tiny (it easily fits in a palm). Second, it's relatively light (6.3 ounces), so it won't throw off the balance of a helmet the way heftier 360-degree cameras do. It's both waterproof and has a reinforced exterior designed to take abuse. The camera has three 185-degree fish-eye lenses—and each capture and condense video or still images inside the camera (to ease export via WiFi to your phone). Frame rate is a modest 30 fps, but considering the immersive quality of the footage, that's workable. Don't believe us?Check out this sample footage. The Giroptic will go on sale for $499 this spring.
---
XON Snow-1 Coaching Tool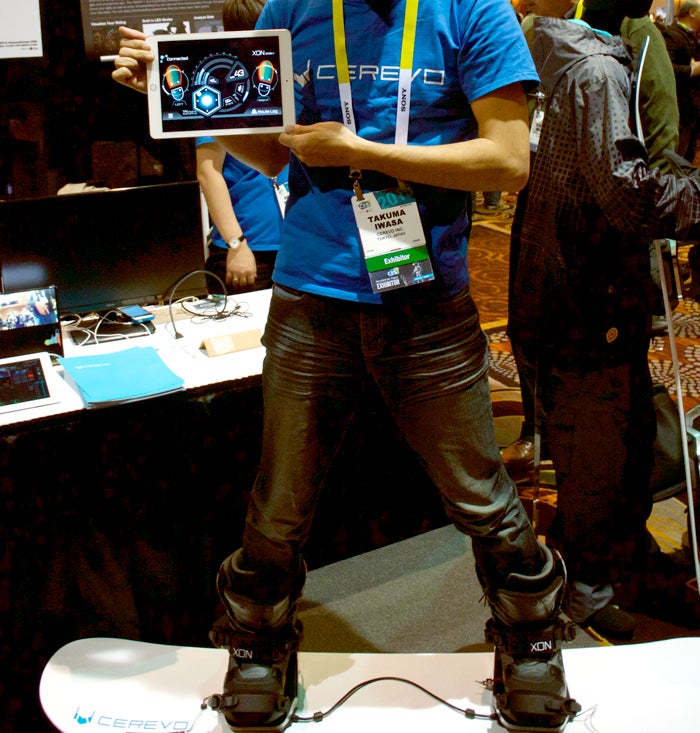 Snowboarding's dead? The engineers at XON would disagree. They've created a device that supposedly teaches people how to snowboard.
The Snow-1 measures binding flex and fore-aft balance, and then beams the data to an integrated app. The idea is to have an instructor ride in front of the user while filming a short video on an iPhone (sorry, iOS only at the moment) of his student. The data is then overlaid on the footage. The instructor and student can review the footage to help the student improve his position on the board. XON didn't reveal a price but they did say their aim is to launch the product sometime this year.
---
Parrot Zik Headphone Heart-Rate Monitor
You're probably familiar with Parrot's drones. Now the company wants to enter the wearable space with headphones that do double duty as a heart-rate monitor.
The Zik isn't the first ear-based headphone (Jabra debuted its Sport Pulse last year), but it has some impressive-sounding advantages over its competitors: Parrot says the buds can also analyze foot strike and cadence using accelerometer tech based on the oscillation of your head as you run. The data syncs with an app for post-workout analysis.
While Parrot didn't weigh in on future applications of this tech, it didn't deny wanting to make a headset that could also analyze form for other sports (think cycling) as well. No word on price. Available late 2015.
---
Zensorium Being Anti-Stress Smartwatch
The $199 Zensorium Being is a sleek-looking smartwatch that's less a fitness tracker than it is an anti-stress wellness device.
It pings you when you're too idle, and it also measures for an elevated heart rate. Read: It knows when you're sitting and feeling stressed, and it can help lower you anxiety level with biofeedback exercises. Over time, it charts your most stressful moments so you can pinpoint the habits that freak you out—and nix them for a more Zen-like existence. It's also a step-sleep-activity tracker, and it will continually monitor heart rate during exercise.
---
Narrative Clip 2 Miniature Camera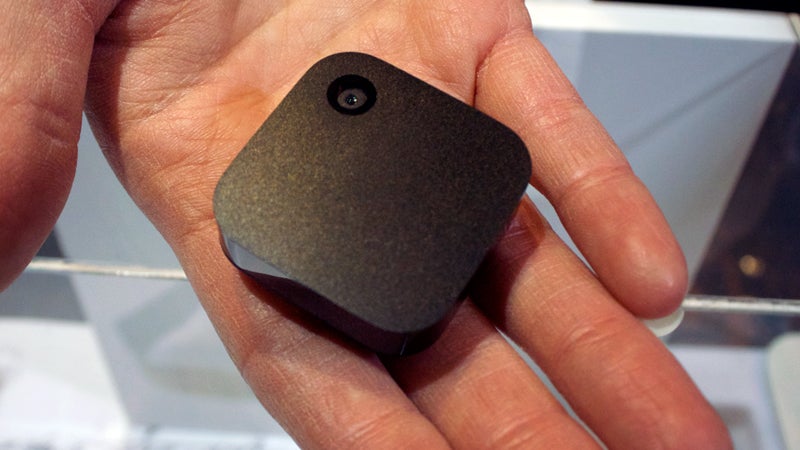 The first Narrative Clip debuted about a year ago as a life blogger's dream. The tiny box snaps a five megapixel photo every 30 seconds so you can time-lapse your entire existence.
The new $199 Clip 2 shoots eight-megapixel shots instead of five, widens the field of view to 86 (versus 68) degrees, and is WiFi- and Bluetooth-enabled so you can stream shots directly to a smartphone. With upcoming updates, you'll be able to use those Bluetooth capabilities to make adjustments to the camera such as change the auto exposure settings.
Lead Photo: Courtesy of Narrative