DJI's Phantom 3 Professional Is the Best POV Drone Money Can Buy
When it comes to ease of use and video quality, the new UAV can't be beat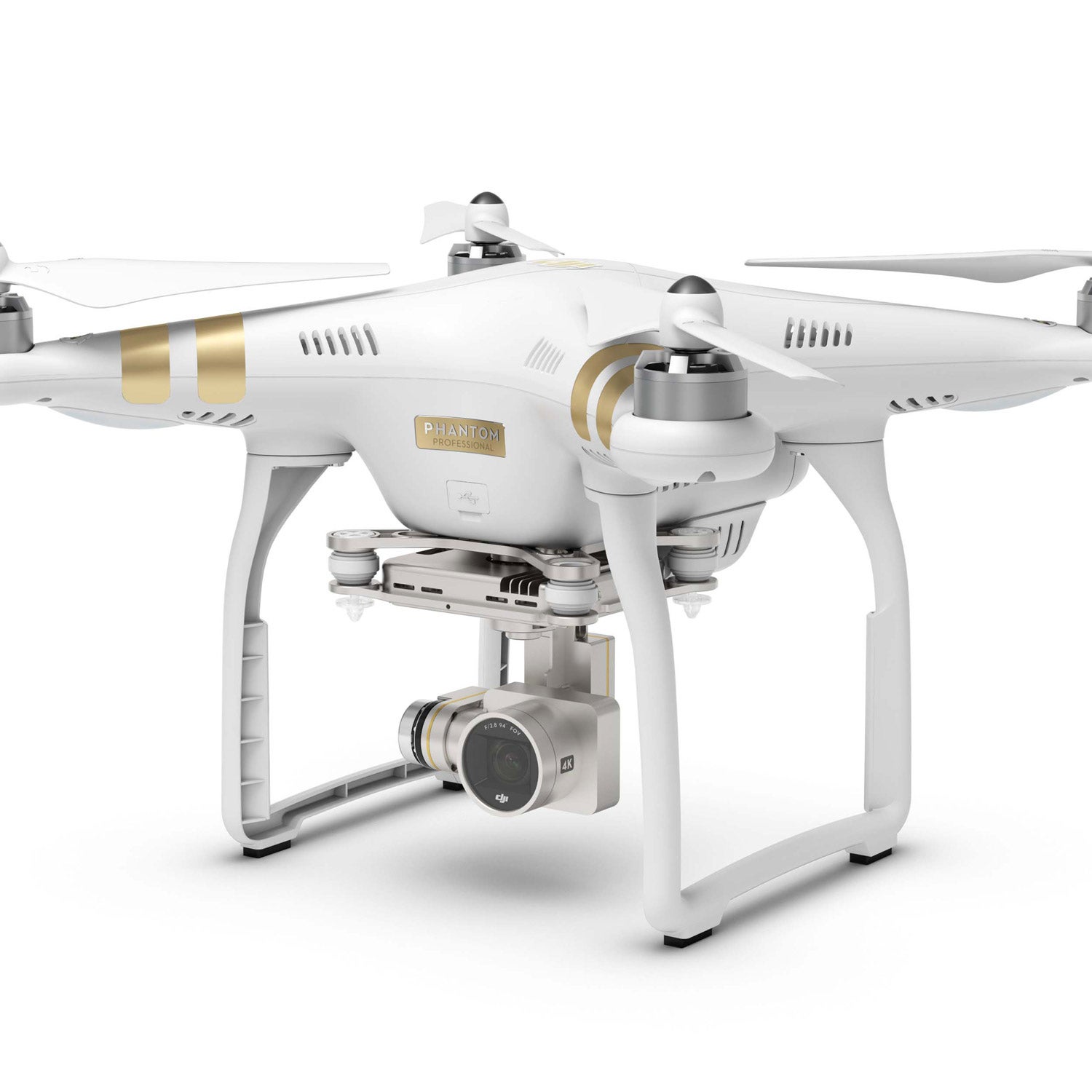 Heading out the door? Read this article on the new Outside+ app available now on iOS devices for members! Download the app.
Drones aren't easy to fly, which is why I avoided them for a long time. I was annoyed that I had to learn to be a pilot and play videographer at the same time. Thankfully, DJI's $1,259 Phantom 3 Professional makes the whole process a lot smoother—and more fun.
First, the new drone is much easier to fly than its competitors. Even when I had it in 20 mph winds, it stayed level and tracked on course, thanks to built-in GPS and gyro-based auto-stabilization. If you get flustered and let go of the controls, it'll hover in place. And when you're ready for the thing to come home, just tap a button and it comes flying back. 
The controller is also intuitive, even for beginners. Plus, there's a flight-simulator app for Android/iOS devices that lets you practice with the controller before you send the toy into the air. 
Then there's the Phantom 3 Professional's astonishing 1.2-mile range: you can both control the drone and stream video from that distance, which happens to be more than you'll ever need, because the FAA won't let you fly a drone farther than you can see. Ditto with altitude: the Phantom 3 has a ceiling of 1,640 feet, but the FAA caps altitude at 400 feet. 
The DJI's true ace, however, is its proprietary, built-in 4K camera, which is gimbal-stabilized for buttery-smooth footage and chock-full of manual controls. I particularly liked that I could tilt the camera up and down for different perspectives, start and stop video as often as I liked, and fire off up to seven still frames (12.4 MP images) in one burst. 
Now, controlling both the drone and the camera in manual mode is still difficult, although it gets easier with practice. But DJI updated its firmware to improve the Phantom 3's autopilot, letting you focus on getting the footage: you can program the drone to follow you or you can set a predetermined path using GPS waypoints and have the drone follow that. You can also have the drone hover over a specific spot (say a route you're about to send). 
Downsides? The camera struggled when moved quickly from shade to sun and at night, when the footage got grainy. The drone's not exactly packable, either: in addition to the 2.8-pound 'copter (which doesn't disassemble easily), you've got to schlep along the controller and an iPad or smartphone.
It's got competition, too. Take the 3D Robotics Solo, which gives you unparalleled control over the camera (you can tilt it in any direction and change shooting modes on the fly), has a max speed of 55 mph (the Phantom 3 tops out at 36 mph), and works with the GoPro Hero4, which handles rapid light changes much better than DJI's stock camera. It also costs $260 less, although in doesn't come with a camera. 
Bottom line: Right now, and for the price, we think the Phantom 3 Professional is the best option for amateur videographers who want to shoot POV footage from a drone. You'll need to spend some time getting to know this machine, but once have it down, it'll quickly elevate your footage. 
Lead Photo: DJI