Indefinitely Wild
Essential Tools for Backcountry Emergencies
The gear that will fix your problems when you're a longways from nowhere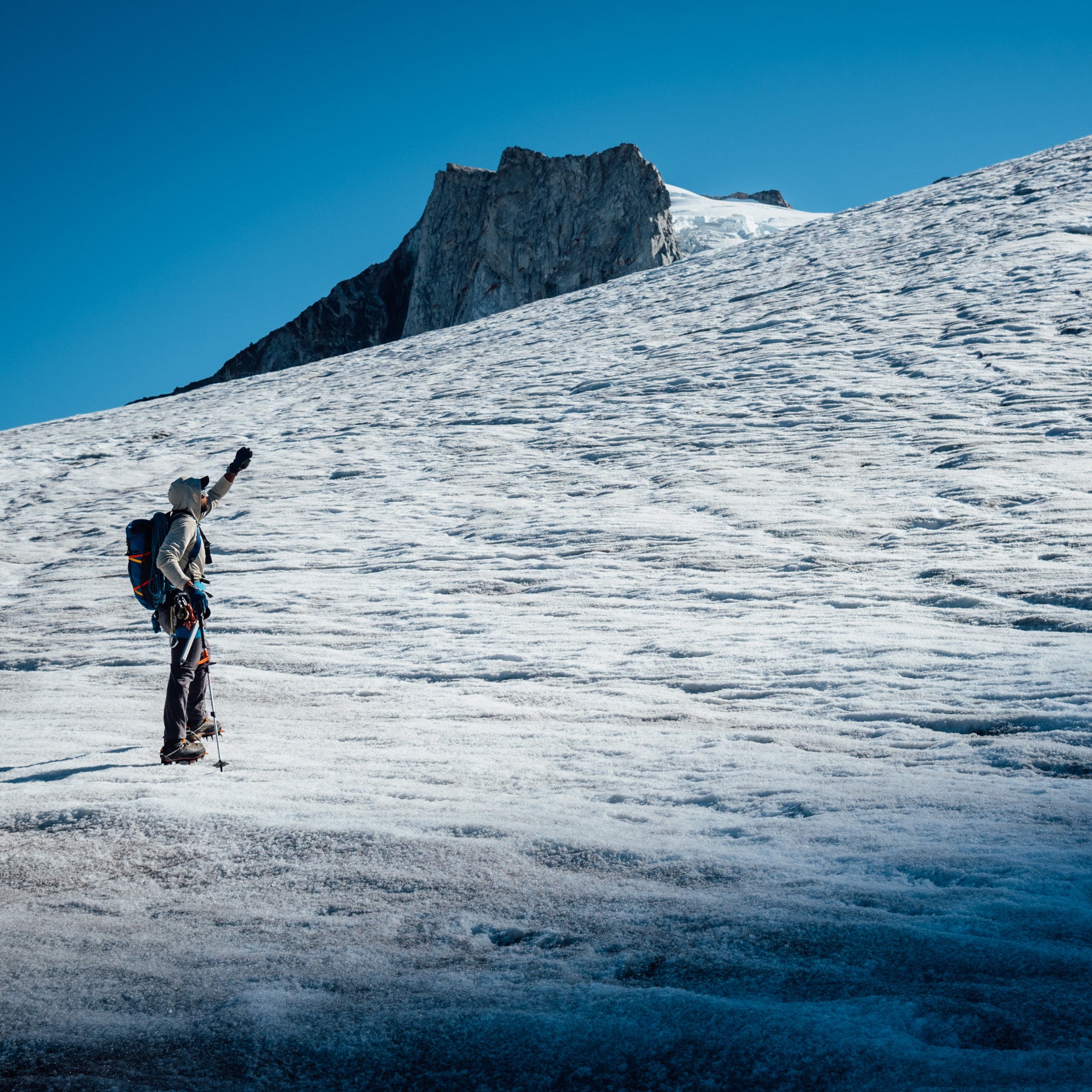 Chris Brinlee Jr(Photo)
Heading out the door? Read this article on the new Outside+ app available now on iOS devices for members! Download the app.
Don't call it survival. By carrying a few essential items of quality gear with you, and arming yourself with the knowledge to use them, you can deal with emergencies in the backcountry without resorting to drinking your own pee.
From backpacking to off-roading to hunting, fishing or mountain climbing, this is the stuff I keep on me at all times. The stuff that enables me to quickly and decisively deal with backcountry emergencies. Obviously any activity is also going to require some specific tools. Off-roading, for example, you need vehicle recovery gear and a comprehensive toolkit. Backcountry skiing you need a beacon, shovel, and probe.
This is the stuff you carry in addition to those specialized tools.
A Good Flashlight with a Fresh Battery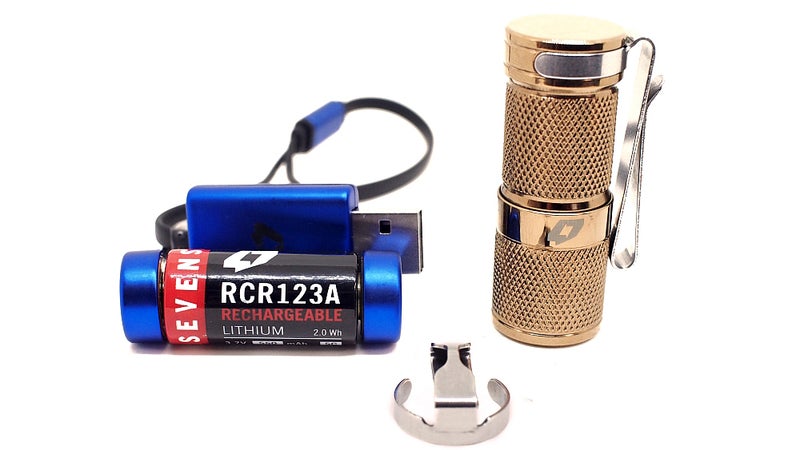 Efficient, powerful light-emitting diodes and high-capacity lithium ion batteries have revolutionized the flashlight world. Now you can carry a car headlight's worth of brightness on your keychain, with a battery life that's measured in days or weeks.
The finest realization of that potential, thus far, is the new FourSevens Mini MKII. Shorter than a tube of chapstick, it clips securely in your pocket or to your keychain, and can even fit in the brand's headlamp kit, while putting out 1,020 lumens on high, and shining for up to a full week on low. With the more powerful rechargeable battery and its charger, the light is just $55. I haven't felt the need, but if you're worried about battery life, throw an extra CR123 in a pocket somewhere.
Why is a flashlight so important that I'm putting it first? Well, doing anything after dark—be it first aid, gear repairs, or just finding a place to sleep—requires illumination. Investing in a quality light like this one fills that need and then some, especially since this one works as well for searching as it does for small, detail-oriented tasks.
A Small Knife That Won't Break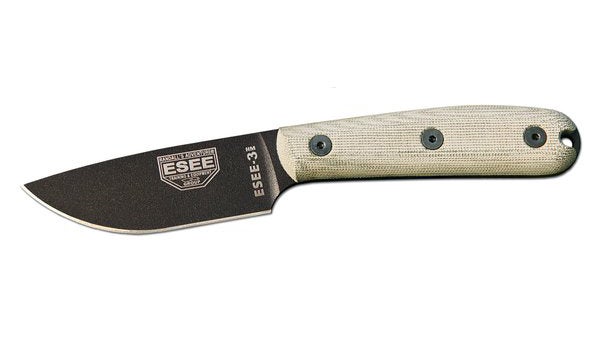 What good's a knife? Well, you can use one to access the dry wood in the center of dead, standing branches and trees when it's raining or snowing. You can use one to slice clothing into bandages or away from a wound. You can open packages, cut cord, whittle a tent stake, or perform virtually any other necessary task in the outdoors. And you can do that all in a small, light, easily carried package that won't ever let you down. At least it shouldn't.
Due to the pivot, even the strongest, most expensive folding knives can potentially break under hard use. You know, when you need them the most. That's why fixed blade knives are the better choice for the outdoors.
For the last year, I've been carrying one of the new Esee 3HM models. I could go on for hundreds of words about its merits, but suffice it to say that it works. It's just the right size to give it significant utility, while still being easy to carry. It's also got a great handle that expands its utility, while making it more comfortable to use for hard jobs. And you get all that for less than $100.
Krazy Glue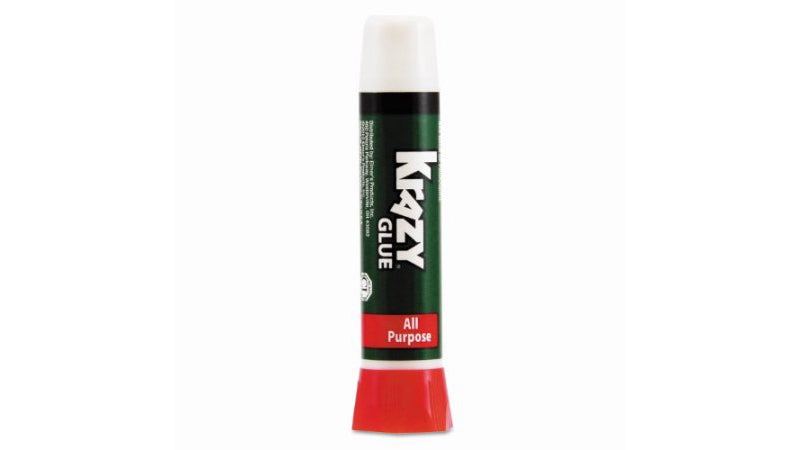 The Mayo Clinic actually states that using super glue may work better than stitches to close some wounds because it works faster and is easier to apply. For the outdoorsperson, super glue is also convenient, light, affordable, effective, and multi-use. Fix gear or gaping flesh wounds with it.
To use it, rinse the wound with clean water, apply an antibiotic ointment like Neosporin, then just pinch the sides of the cut together, and spread glue over the top to seal it. Job done.
Of course, you still want to monitor the wound area for signs of infection, but this will, at the very least, stop bleeding, protect the wounded area, and get you off the mountain. I find that Krazy Glue works best.
Duct Tape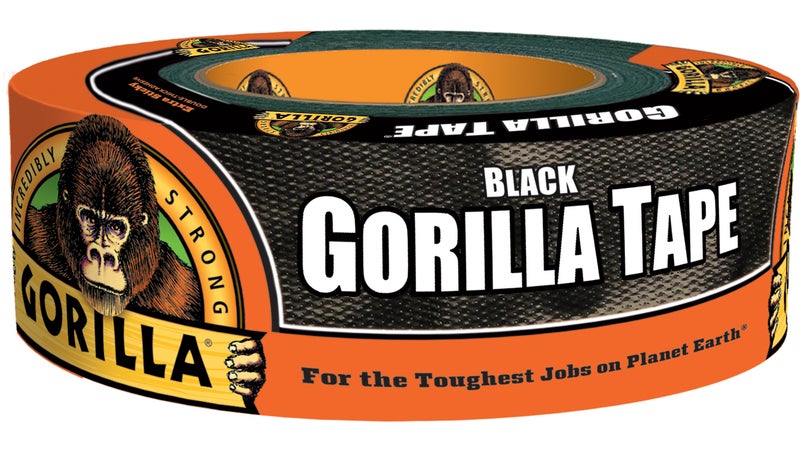 Just like Krazy Glue works better than stitches, duct tape is better than BandAids. It's stronger, it's waterproof, and it's more versatile.
Feel a hot spot on your foot that might turn into a blister? Put duct tape on it. Break your arm and want to splint it? Wrap duct tape around sticks or a backpack frame or whatever. Have a sucking chest wound? Duct tape it closed. Duct tape works great paired with shredded clothing or actual gauze to close a major wound. You can use duct tape to make a sling for that broken arm. You can make a stretcher out of duct tape and tree branches if you need to drag someone off the mountain. And, oh yeah, duct tape can fix your tent, your shoes, your clothes, your pack, and pretty much anything else.
And yes, like everyone else, I like Gorilla Tape. Wrap it around your water bottle. Make a little spool of it for your keychain using paracord. Or heck, just carry an entire roll.
The Ability to Start a Fire, No Matter What
The Wirecutter called me last week to ask for my input on an upcoming comparison of commercial fire starters. I told them not to bother. By far the best fire starter is made by sticking a bunch of cotton balls in a plastic baggie with a handful of petroleum jelly. Smoosh that all up, and the result is little balls of goo that are totally waterproof, and which each produce two minutes of a four-inch high flame.
You can just pull a ball out, hit it with a lighter, then build your fire on that. And I'd suggest packing a lighter or two.
But, as lighters break, run out of fuel, and can be subject to weather conditions, I'd also suggest you carry a small ferro rod. To use that, pull the goo ball apart to expose the dry cotton fibers on the inside and use the back of your knife with the ferro rod to hit those fibers with a spark.
You'll also want to use your knife to produce your initial stages of firewood. If the weather is truly horrible, break down, then split open standing dead wood to access the dry insides. Loosely pile dry, matchstick-thin section onto your flaming goo ball, gradually working up in size as your fire grows.
The Ability to Clean Drinking Water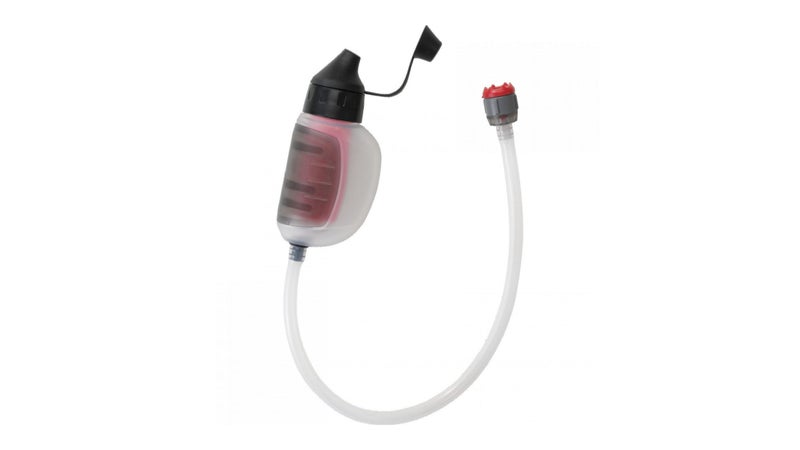 You can carry the little Aquapure tablets, but they don't take nasty sediment and debris out of your water. If you have fire and a metal pot, you can boil your water, but that takes time. My solution recently has been the new MSR Trail Shot water filter. It weighs just five ounces, allows you to drink directly from a water source, and fits in a cargo pocket on your pants. MSR has the best water lab in the country, and tests or designs all of the U.S. military's purification gear, as well as that of most rivals. That makes their filters a far better option than any of the knockoffs.
But, if you need to drink, and you don't have the ability to clean water, then it's important to prioritize hydration over purification. Dehydration will kill you a lot faster than giardia will.
Extra Clothing
Whether you're treating someone for shock or hypothermia, if you have to spend an unexpected night in the woods or if the weather turns unexpectedly, you're going to need some extra warmth. And you're going to want the ability to stay dry.
How you achieve this is really a case of individual circumstances. If you're going camping or climbing a mountain, you're already going to have insulation layers, shells, sleeping bags, sleeping pads, and shelter. When I don't, I still like to throw a little something extra in my bag. Maybe that's an ultralight down jacket, even on mild days when I think the chances I'll need it are low. Maybe it's packing the 20-degree, rather than the 32-degree, sleeping bag on a spring backpacking trip. Some people like those space blanket bivy bags or carry a trash-compactor bag they can poke holes in to make a poncho. Whatever you choose to carry, keep it light and packable, and appropriate for the conditions you're likely to face.
The Kitchen Sink
You don't need it. I've rescued myself and others, gotten hurt, been attacked by animals, suffered vehicle crashes….you name it. And, in all that time, I've never once used a satellite messenger, a staple gun, or even a compass. Just carry the basics you see here, and learn to make do. Knowledge is the most effective item you can take with you into the wilderness.
Do you need some sort of visual signaling device? If you're ever on the other side of a search and rescue operation, one could be a big time saver. Consult first responders in the area you plan to travel, and see what sort of device they recommend. A laser flare can be taken on a plane, but may not signal as well as the traditional alternative. Brightly colored clothing is always a good idea outdoors.
Lead Photo: Chris Brinlee Jr