The Most Futuristic Workout Gear of 2020
This high-tech—and high-priced—workout gear looks like it's out of science fiction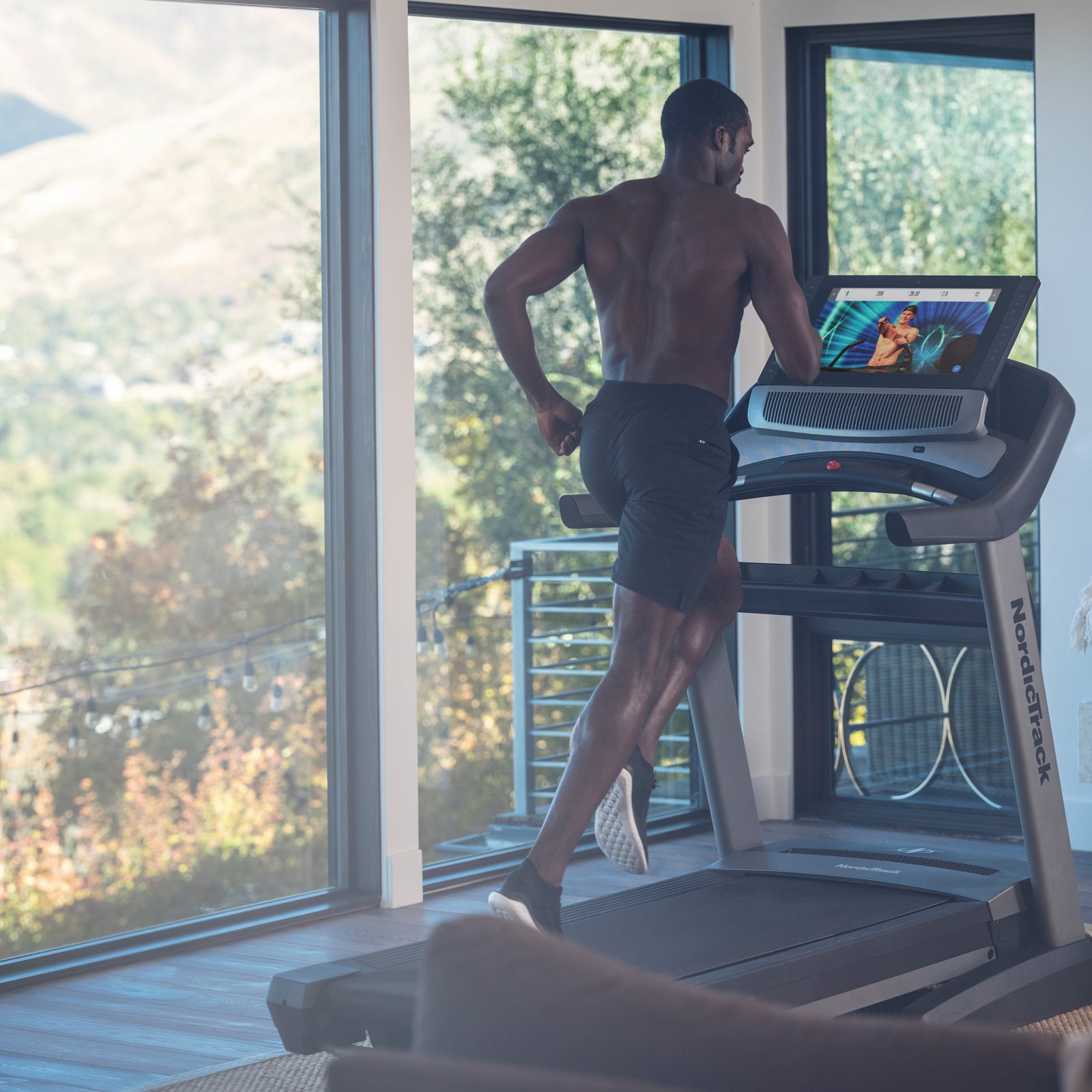 Courtesy NordicTrack(Photo)
Heading out the door? Read this article on the new Outside+ app available now on iOS devices for members! Download the app.
If 24/7 fitness tracking, AI coaching, and metrics displayed in front of your eyes sound like dystopian fiction to you, you're not alone. These high-tech fitness tools blur the lines between fantasy and reality. Over the past six months, we tested 54 training-related gizmos ranging from smart treadmills, bike trainers, and hang boards to fitness trackers, apps, and beer. (Beer's a workout essential, right?) While some products felt like inventions searching for a purpose, others had unique features that proved beneficial. 
The 16 items here allowed us to train smarter, feel better, and ultimately have more fun. But as with any fancy new technology, they come at a cost. Still, despite the often exorbitant price tags, we felt these products were worth forking over our hard-earned peanuts.
Wahoo Kickr Bike Trainer ($3,500)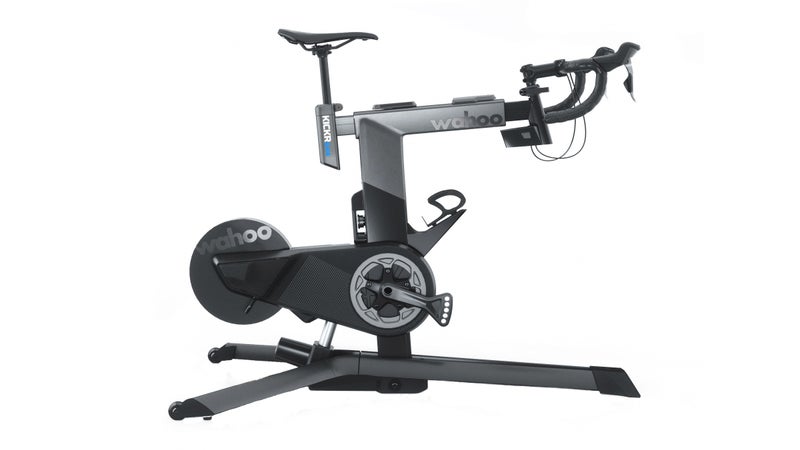 Riding indoors has never felt more realistic. The Kickr Bike trainer connects to Wahoo Fitness and other popular training apps (including the Sufferfest, Zwift, and TrainerRoad) to simulate real-world rides or guide you through workouts. It automatically adjusts resistance to match the road grade, from -15 to 20 percent. Despite the hefty price tag, our testers thought this trainer was well worth the cost.
---
NordicTrack Commercial 2950 Treadmill ($2,999)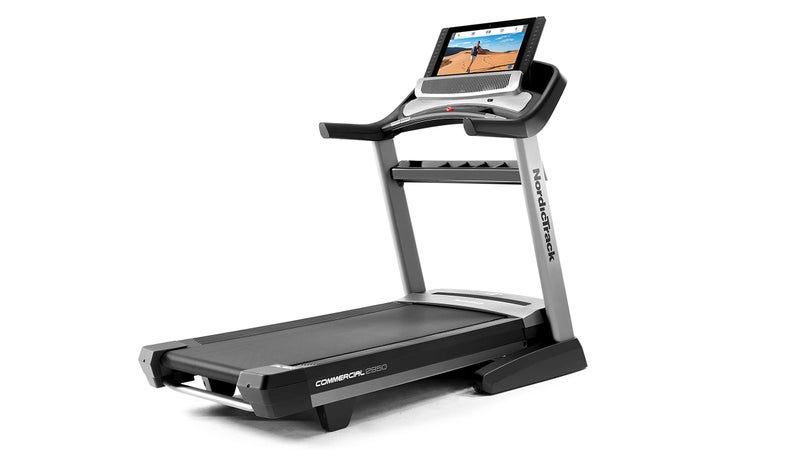 Hike Mount Fuji, jog around Lake Louise, or run the Boston Marathon—all from your home. This interactive treadmill syncs with the iFit app to mimic famous routes the world over and lets you create your own, with live grades (that change automatically) from -3 to 15 percent. Kitted out with a 22-inch HD touchscreen display, Bluetooth speakers, and built-in fans, it'll almost make you forget you're indoors. It's even good for small spaces: the tread folds upright when you're not using it.
---
Moon Climbing MoonBoard Wall ($2,778 and up)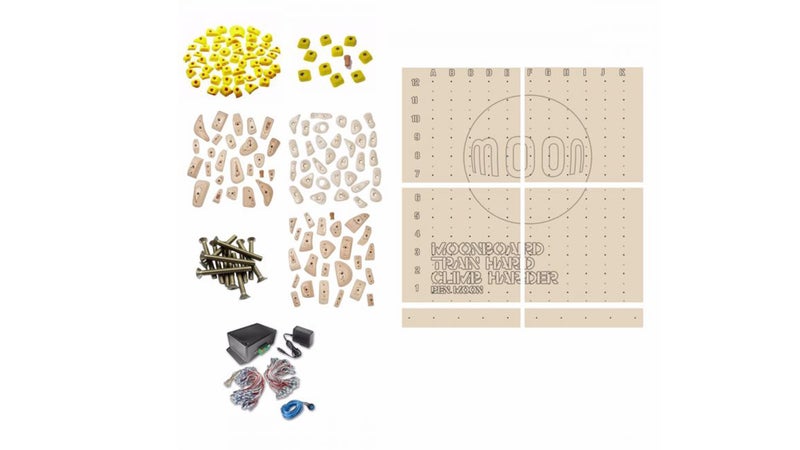 If you had more than 31,000 boulder problems at your fingertips, why would you ever need to go to a climbing gym again? This universal wall offers a lifetime's worth of routes, from V4 to V14, on an eight-by-twelve-foot surface. A standard DIY MoonBoard (40 degrees overhanging) requires just over ten feet of clearance, and a footprint of about eight by eight feet, although it's better to have more room in all directions to accommodate dynamic moves. Construction methods will vary depending on your available space and carpentry skills, and how much you want to do yourself. But that's a cool part about the board—there are different kits, options, and price points to match your needs. Once it's assembled, simply turn on the app, pick a project (or set your own), and send it.
---
Mammut Diamond Finger Hangboard ($450)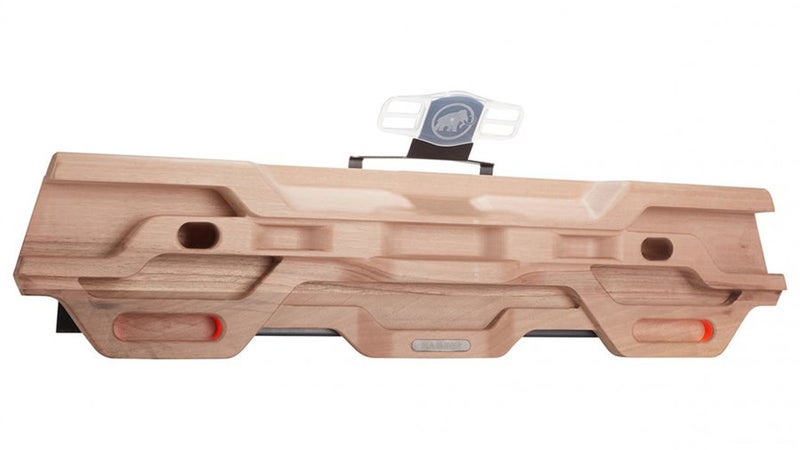 The elegance of finely crafted walnut combined with innovative tracking technology makes this hangboard the ultimate at-home training tool for climbers who don't have the space for a wall. Place your smartphone in the silicone holder and the Zlagboard app senses when you weight the board to record reps, sets, and hang time. Design your own workout or choose one of the app library's free four-week training plans, created in collaboration with Mammut athletes for all skill levels from beginner to 5.14 bone crushers. The high-tech board itself isn't necessarily easier to use than old-fashioned hangboards—you still need to put in the work—but the tracking technology and preprogramed workouts are a huge help to climbers who are new to hangboarding or simply want to turn off their brains and train. It's like having a personal coach at your fingertips, literally. 
---
Jaxjox KettlebellConnect Adjustable Kettlebell ($229)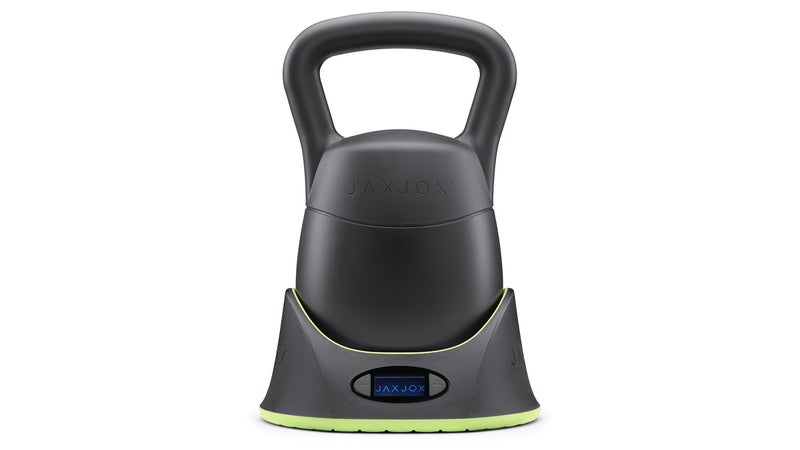 This six-in-one adjustable-weight kettlebell (from 12 to 42 pounds, in six-pound increments) connects to the Jaxjox app to track your reps, sets, weight, power, and rest time. Use it to set daily and weekly goals and follow your progress. Need exercise guidance? Choose one of the strength- or cardio-based HIIT workout videos for a quick sweat (they range from 10 to 45 minutes) or follow the video tutorials to sharpen your technique and form.
---
NormaTec Pulse 2.0 Leg Recovery System ($1,295)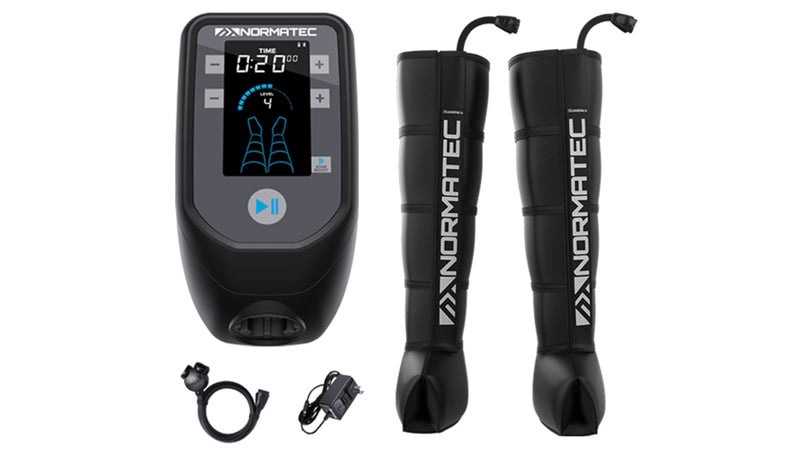 These leg sleeves pump up with air like the Michelin Man and target zones from the feet to the hips by squeezing out the stale blood full of lactic acid and other metabolic byproducts, then deflating to let fresh blood return. This technique is proven to increase circulation and reduce soreness. It can both speed up recovery in your legs post-race or warm them up before a workout. The updated pump for the Pulse 2.0 is 27 percent smaller than the previous generation—roughly the size of a loaf of banana bread—and the entire system fits easily in a 30-liter backpack.
---
Theragun Elite Massager ($399)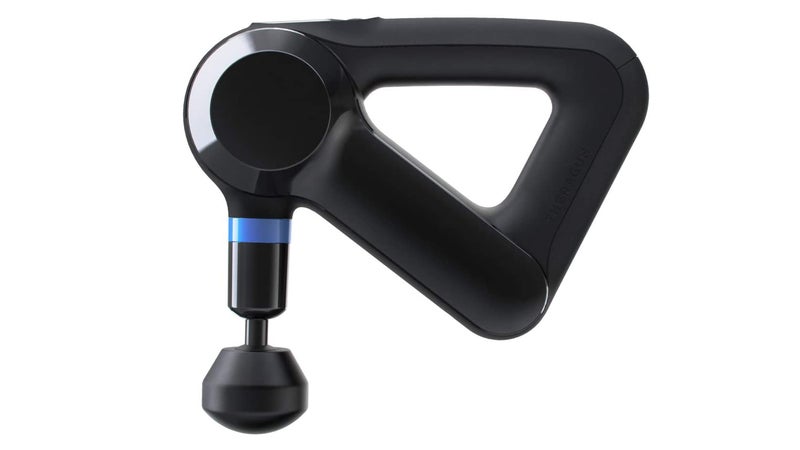 Not your typical massage gun, the fourth-generation Theragun Elite pairs with the Therabody app to adjust the speed (1,750 to 2,400 percussions per minute), select guided treatment presets, and follow real-time recommendations based on your usage. The device is powerful, with up to 40 pounds of force, and 75 percent quieter than the previous version. It comes with five different closed-cell-foam massage heads that are firm but forgiving.
---
Hyperice Hypersphere Mini Vibrating Massage Ball ($99)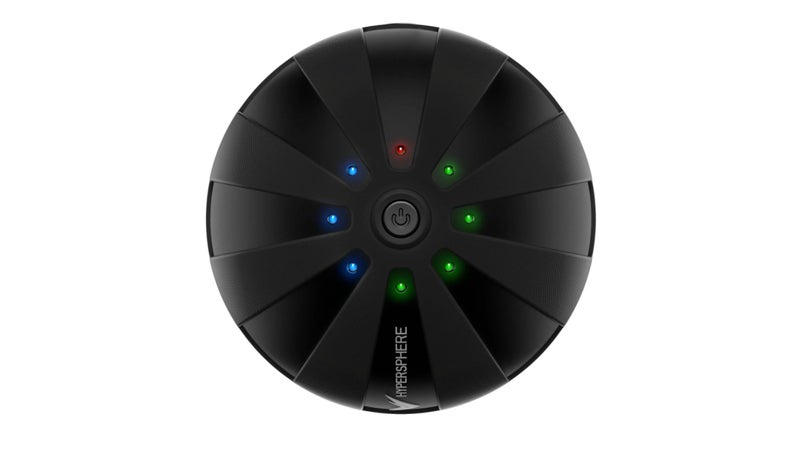 Small yet powerful, the softball-size Hypersphere Mini is a TSA-approved, three-speed vibrating massage ball that eases muscle tension on the go or at home. The silicone exterior is grippy, durable, and feels like a lacrosse ball with added texture.
---
Whoop Strap 3.0 Fitness Tracker (Free with $30 Monthly Membership)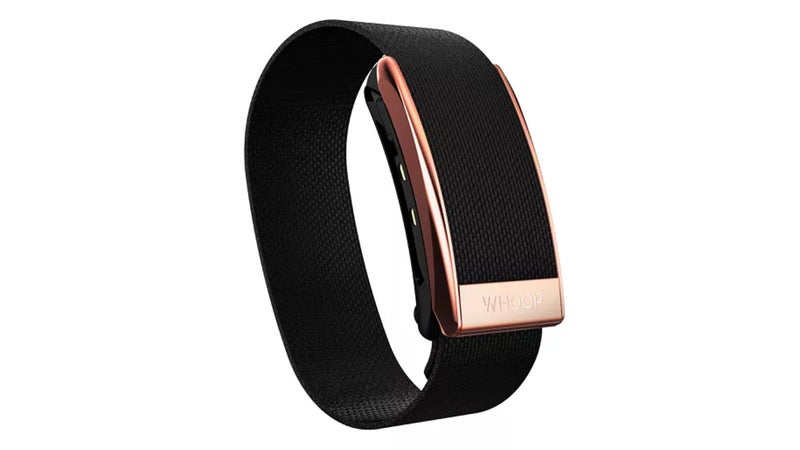 Navigating the knife's edge between under- and overtraining has never been easier. This 24/7 fitness tracker and accompanying app record and analyze metrics for sleep nearly as well as methods used in medical settings and track strain and recovery to provide personalized suggestions for optimal times to work out and rest. It has a five-day battery life, and the low-profile wrist band is waterproof and comfortable. One caveat: the monthly membership requires a six-month minimum commitment.
---
Upgraid Organically Daily Supplement ($39)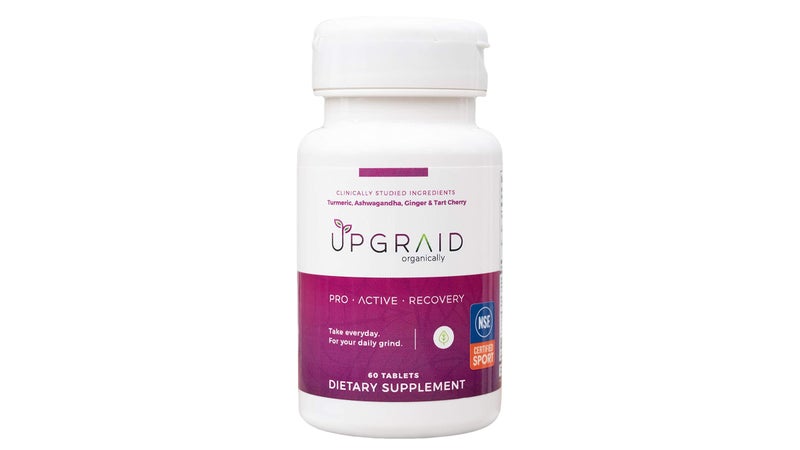 Turmeric has long been touted for its anti-inflammatory properties. Upgraid's special TurmiPure Gold formulation claims to increase the bioavailability of curcuminoids (the main active ingredient in turmeric) by 24 times. Combined with organic ashwagandha, ginger, and tart cherry for an even bigger anti-inflammatory kick, this daily supplement will help you feel better and recover faster.
---
Sufferfest Shred Beer ($11 for Six)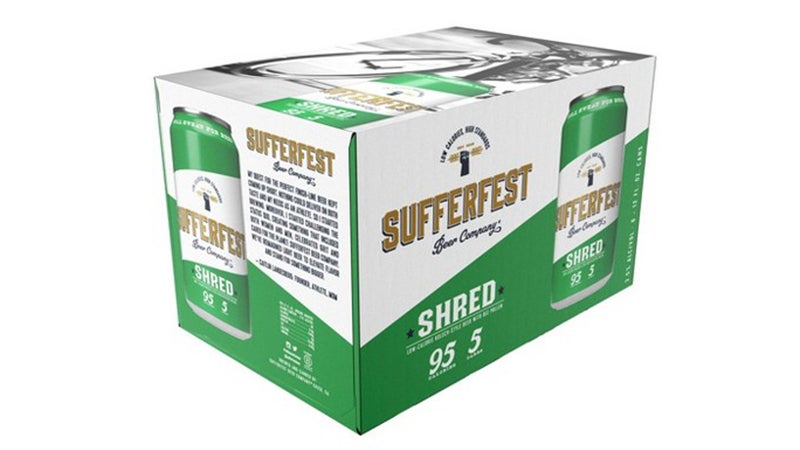 Brewed for athletes by athletes, this light and refreshing kolsch with a hint of cayenne and honey is gluten removed, low carb, low calorie—and tastes great. Crack a cold one after a race, a hard session, or a long day in the mountains. You deserve it.
---
Healist Extra Strength Body Relief Lotion ($55)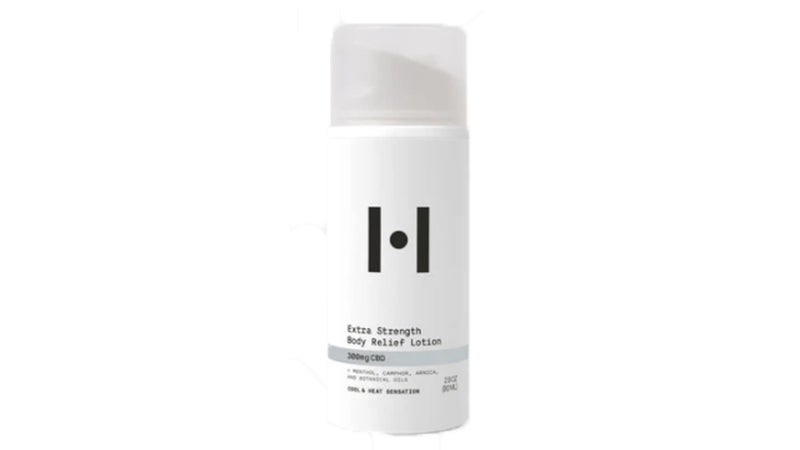 This fast-absorbing lotion is loaded with CBD (300 milligrams per 2.8-ounce bottle), menthol, camphor, arnica, and other botanicals to temporarily soothe aches and pains. Slather it on for a powerful cooling sensation and quick-acting relief that lasts for hours.
---
Onyx App ($15 per Month or $99 per Year)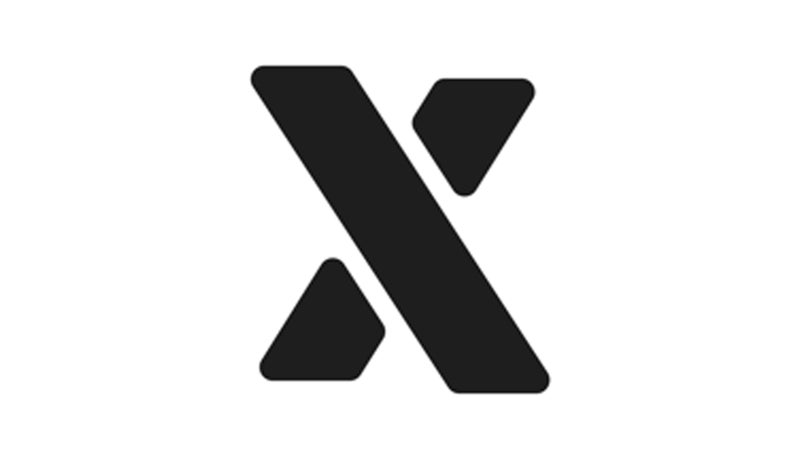 The trouble with video workouts is that if you miss a beat, you fall behind. Onyx uses your phone's camera to capture your motion, track reps and pace, and provide real-time feedback on your form. The iOS app features individual workouts, challenges, and multi-week training programs for all fitness levels, so you can train at your own pace whenever you want. It's almost like having a personal trainer in your living room.
---
Straffr Smart Resistance Band ($109)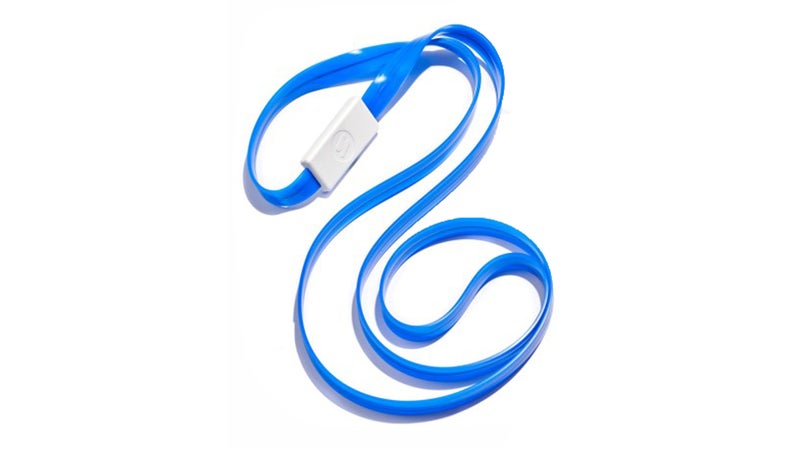 Leave it to the Germans to engineer a smart resistance band with an integrated sensor that measures force, reps, and time under tension while providing real-time feedback on pace. The free Straffr app that launched in August includes easy-to-follow workouts and stretching routines designed by trainers and physiotherapists. The versatile 6.5-foot looped band will be available in September and is made from a durable medical-grade silicone, giving it a much longer lifespan (1.5 to two years) than typical latex or rubber bands. It comes in two resistance levels: medium (22 pounds) and strong (44 pounds).
---
Form Smart Swim Goggles ($199)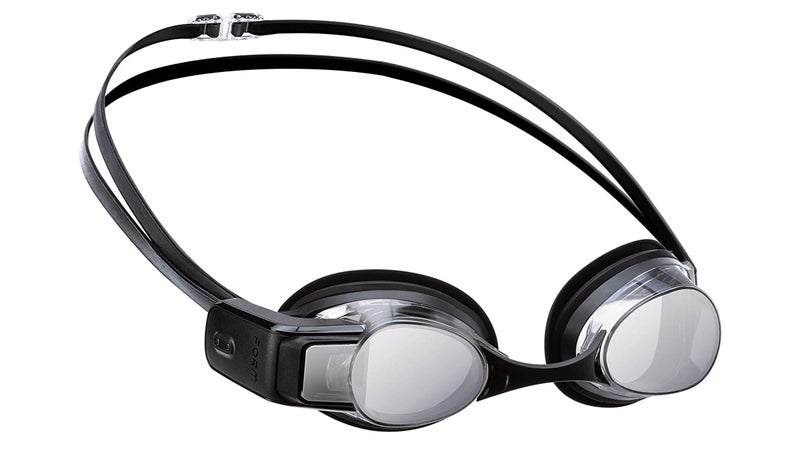 Who says technology and water don't mix? Strap on these smart goggles, jump in the deep end, and see your stats right before your eyes. They track and display metrics for distance, split times, total time, and more, whether you're in a pool or open water. Pair them with a Garmin or Apple smartwatch to show heart rate in real-time. Once you dry off, you can sync the data to your phone for record keeping. 
---
HidrateSpark Steel Smart Water Bottle ($60 and Up)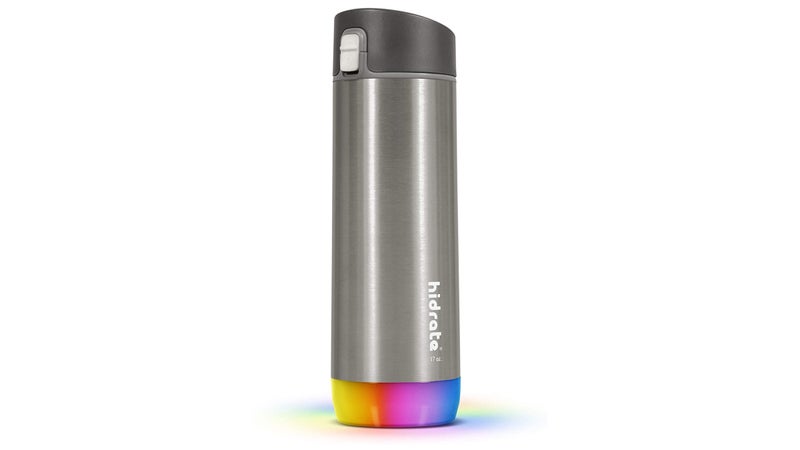 Get a leg up on dehydration with this smart bottle that tracks your water intake and lights up when you fall behind. The app sets a daily goal based on your personal parameters, such as age, weight, activity level (you can sync it with fitness trackers), and local weather. The vacuum-insulated stainless-steel bottle comes in two sizes (17 or 21 ounces) and has two lid options (straw or chug top).
Lead Photo: Courtesy NordicTrack