Garmin Announces HyperFrame for Its Virb 360 Camera
The software update, which launched today, is almost identical to what GoPro touted months ago but has yet to deliver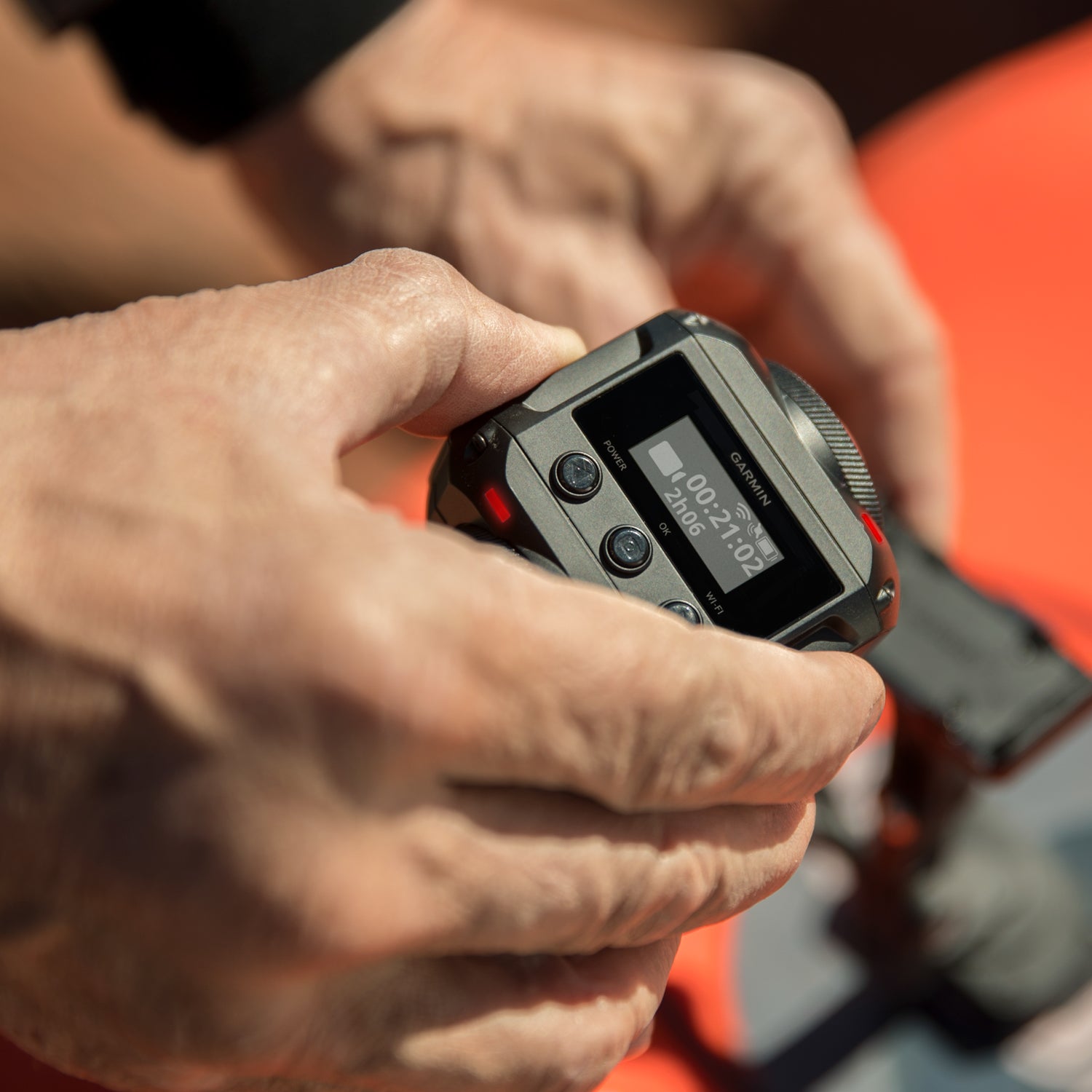 Courtesy Garmin(Photo)
Heading out the door? Read this article on the new Outside+ app available now on iOS devices for members! Download the app.
Last April, GoPro announced the Fusion, a 360-degree camera with a nifty feature called OverCapture that would allow users to shoot their footage, then pop out a standard, nonspherical 1080p frame and play director. You could tilt and pan, zoom in and out, and use that "tiny world" effect, all by using your laptop's editing software.
It was a cool idea, but GoPro said it wouldn't be available until the company released the camera, which still isn't out. That delay has allowed a competitor to beat it to the punch. On Thursday, Garmin announced a software update, called HyperFrame Director Mode, for its already good Virb 360 camera. Based on the description Garmin released, HyperFrame sounds exactly like GoPro's OverCapture.
It might look like Garmin reacted to the announcement, but they told Outside that HyperFrame was part of the original Virb 360 development plan. Regardless, GoPro comes in second, even if it announces the Fusion is ready during the upcoming product launch on September 28.
https://youtube.com/watch?v=kcHHK9HP4Jk%3Frel%3D0
Some other cool upgrades on the Virb 360 include RAW photo stitching, which will allow you to sew several high-quality images into one giant and easy-to-edit shot, and something called Power Tools, which supposedly boosts video quality and adds features like photo burst and long exposure. I'm skeptical about how the long exposures will look given the camera's small image sensor, but if the feature does what it promises, we'll love being able to do things like look around a starry, streaky 360-degree image that's full of celestial detail. Garmin already had some other advantages over GoPro: the Virb shoots 5.7K footage, while the Fusion will supposedly shoot 5.2K, a small but noticeable difference. The Virb 360 is also lower profile, which should give it less drag in watersports.
Should GoPro be worried? The short answer is maybe. The company already has a lot of competition in the action-camera market, and this OverCapture debacle won't help win over consumers. At the same time, GoPro is still by far the most easily recognizable brand, and it has rebounded after nearly bottoming out.
We'll see how the software from the two brands stacks up in a longer-term test. I was able to play with a beta version of Fusion a while back, and I can tell you its mic sounded a good deal better than what's on the Garmin—something that could help GoPro's footage quality. There's also the question of price: The Garmin Virb 360 costs $800. If GoPro can come in significantly lower, that's a huge win.
At the very least, GoPro should take this as a lesson: if the main distinguishing factor of your hardware is a software trick, don't talk about that trick till you're ready to launch—just in case.
And for those of you who already have the Virb 360, download the update now. It should be cool.
Lead Photo: Courtesy Garmin
Trending on Outside Online