Gear to Transform How You Travel
You should be packing like a technomad.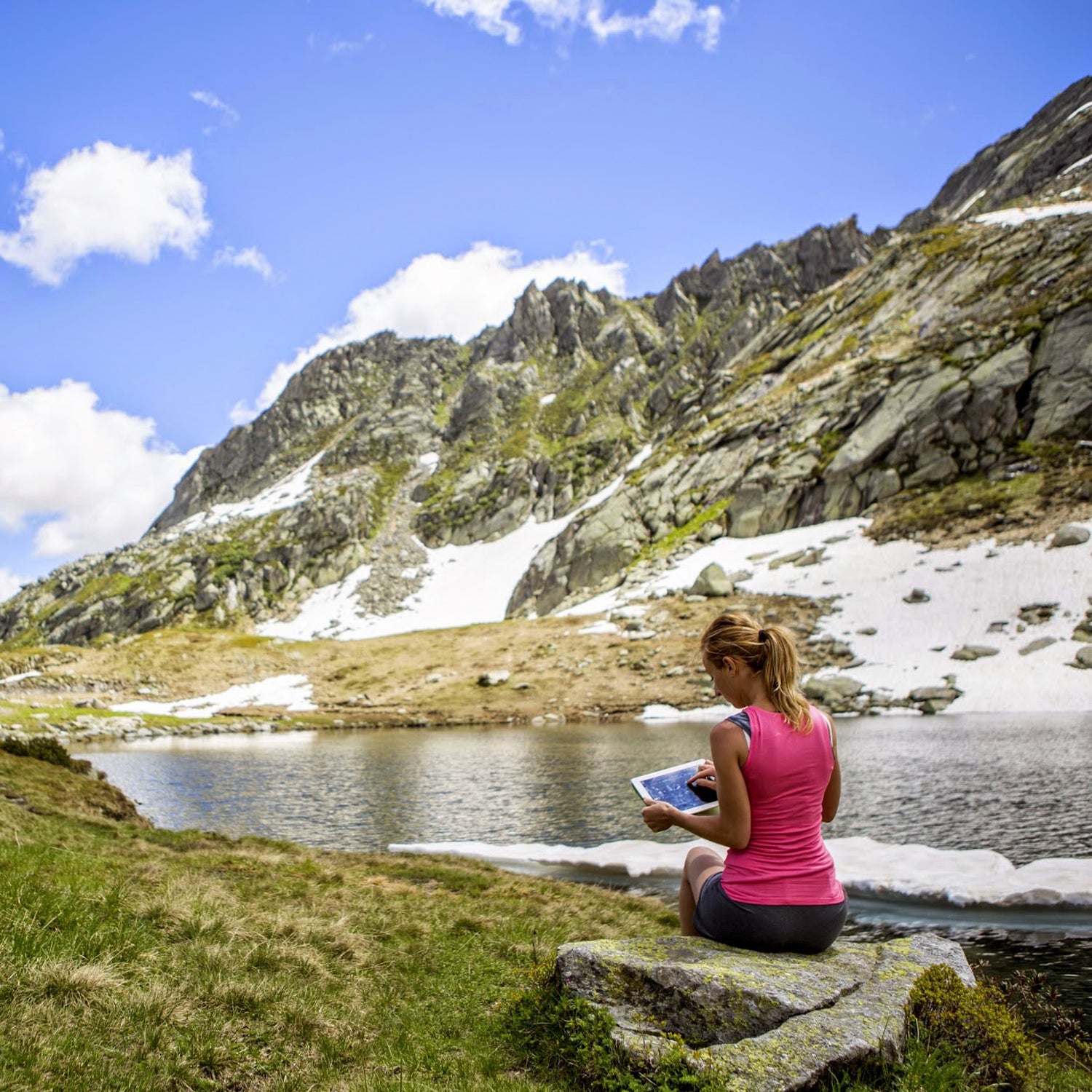 Swissmedia/Thinkstock(Photo)
Heading out the door? Read this article on the new Outside+ app available now on iOS devices for members! Download the app.
Unless you're a backpacker studying abroad, life on the road entails more than just throwing a pair of underwear and a fleece into a ragged duffel.
Modern nomads, folks who do all their work on the road thanks to the ubiquity of WiFi, need to pack for business meetings, trips to the tropics, and last-minute summit bids. In short, this means mastering the art of having all the essentials without knowing exactly where you might end up.
So we took some advice from the technomads, a growing group of borderless travelers who eschew most possessions but remain connected to the Internet. You might be surprised how few items you need on the road, says Philippa Young, a guerrilla filmmaker with What Took You So Long, a team of multimedia storytellers who travel the world. "It's only when you completely lose a bag that you realize how little you need to survive. I stay on the minimizing curve, but I'll also throw in a luxury (like a coffee grinder and beans) now and again to keep things interesting."
While we don't suggest you abandon all your luggage, these gear tips will get you through just about anything—whether it's a week-long business trip or months-long, drop-everything adventure.
Lightweight Running Shoes
Unless you're training, a loud pair of technical trail shoes will be overkill while traveling. Try a minimalist style like the Nike Free FlyKnit, in a dark color like black or grey, which looks good with just about anything and packs down small.
Blazer
All hail the blazer, a panacea for when you need to look sharp but are short on clothing. It can easily be worn with jeans and a white T-shirt or over a lightweight, solid-colored dress. Try a linen cotton option from Uniqlo, which designs minimalist, neutral clothing.
Rain Shell
A rain shell is a must, as is a lightweight down jacket that can be worn over a sweater (of which you need no more than one or two). We like Patagonia's Alpine Houdini, which is perfect for fast-and-light, rainy trips. Stick with the black colorway.
Tech
You're not a technomad if you don't carry a few gadgets. Buy a universal adapter such as the Mojo Slim model, which works in 150 countries. For those working long days off the grid, an extra phone battery such as the Mophie Juice Pack Air, compatible with iPhone, HTC One and Samsung Galaxy, can be essential. Conveniently, it doubles as a phone case. Books won't let you pack light: opt for an e-reader like the Kindle Paperwhite or iPad mini. A read-later app like Instapaper or Readability means you can catch up on your reading list even when you're offline.
The Practical Stuff
Jumbo-sized Ziploc bags hold dirty laundry, wet clothes, liquids that are liable to explode, and can organize unruly bundles of cords and cables. Opt for a lightweight nylon duffel for any short side trips you might take. Mountain Hardwear's Lightweight Exp. duffel is durable enough to check on a flight, but light enough to pack when not in use.
A thin beach-style sarong or a few yards of fabric works well as a towel, sheet, or scarf, depending on what climate you end up in. When you need tweezers, scissors, a corkscrew, a nail file—or all of the above—a Swiss Army Knife will have you covered. And you will almost always find a use for a carabiner, so keep one or two clipped to your bag.
Remember: If you haven't used an item in a while, exchange it for something else. "If it doesn't fit in my backpack, then I don't take it. If there is a useful item I have packed and I haven't used it in a month, I will exchange it for a different item. Useful items are things like cables, a pocket knife, solar lights, and even cutlery," says Alicia Sully, a guerrilla filmmaker with What Took You So Long. 
First Aid
When it comes to toiletries, less is more. It's rarely difficult to find a bar of soap or a bottle of shampoo, so don't waste space by bringing them. However, toting hard-to-find essentials that you don't want to be caught without is always a good idea. These include: melatonin for adjusting to new time zones; Immodium, because if you need this, you need it now; a high-strength cortisone cream for mosquito bites and skin irritation; earplugs for shared accommodation; and sunscreen, which is often pricey if bought in airports or abroad.
Creature Comforts
Slippers like Muji's cotton jersey pair—or even freebies from a hotel—can make any floor feel a little less unfamiliar, while a stainless steel thermos for tea or coffee is great for early train rides or cold nights outdoors. (It'll taste even better if you bring your favorite tea from home.)
Credit Cards, Passports, and Evernote
No self-respecting technomad would have a credit or bank card with foreign transaction fees, so switch to a provider that doesn't, like Capital One. Don't forget to back up photocopies of your bank cards and passport on the cloud or in Dropbox, as well as on a USB stick, as it's easier to get a replacement when you have the relevant numbers and expiration dates of the real thing. Lastly, use an app like Evernote to store your itineraries and to keep frequent flier membership numbers easily accessible.
Lead Photo: Swissmedia/Thinkstock
Trending on Outside Online