GoPro QuikStories Automatically Edits Your Video Footage
After a monthlong test, our writer came away optimistic about the technology's potential, though GoPro still has some kinks to iron out with the first edition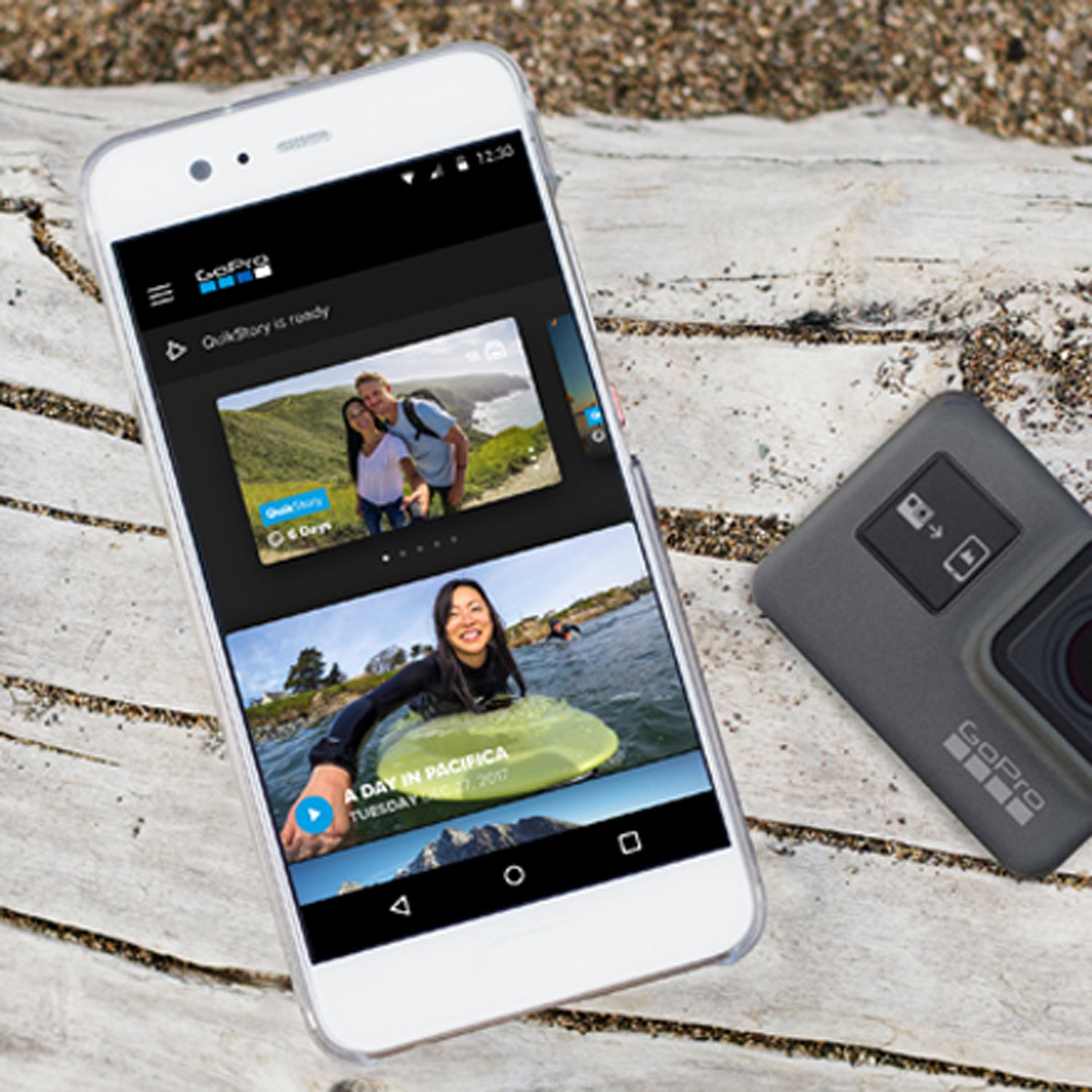 Heading out the door? Read this article on the new Outside+ app available now on iOS devices for members! Download the app.
Video editing sucks. It takes entirely too much time, and many of us end up with hours of unseen footage—especially from POV action cameras. That could soon change.
Late last month, GoPro released QuikStories, an addition to its Quik mobile editing app. The software is a big first step toward automated editing. Once you finish shooting, pair your GoPro to your phone and swipe down in the GoPro Capture app, which then starts analyzing all the new clips on your camera. Ten minutes of footage takes the app about 30 minutes to edit and deliver the results with accompanying music. You can change the song or the edit style, add or remove clips at will, download the footage, and share it on whatever social media platform you like.
I've been playing with QuikStories for more than a month. While it does everything it promised, there are still some kinks to work out. It sometimes failed to transfer clips, and 4K footage bogged it down. But my biggest complaint is scene selection: QuikStories turned footage from a kayaking run at the Vail GoPro Mountain Games into a video that's watchable but by no means exciting.
To avoid this pitfall, GoPro's developers told me it's best to shoot in short, 10- to 15-second clips—like you would for an Instagram story—so the software has a better chance of getting the good bits. That's fine if you're walking around with your camera but will suck if you're doing anything active or dangerous and don't want to fumble around with a shoot button. If you just let the camera roll, QuikStories tends to pull bits at random and often misses the best moments. You can help it along by adding highlight tags to your video before sending it to your phone, but obviously that's not automatic.
GoPro isn't the first company to try automatic editing. Two years ago, TomTom introduced the Bandit action camera, which could automatically add highlight tags when it sensed sudden accelerations or decelerations, vertical drops, changes in g-forces, quick rotations, or the moment when you hit top speed. Using those tags, the camera and its app would then cut a one-minute highlight video. Even then, the software often missed the peak action, and the clips looked less than great.
For its part, GoPro plans to make future versions of QuikStories smarter. The company won't say how the current version chooses highlights, but in the future, GoPro hopes to tap into data from the camera's GPS and accelerometer to better identify share-worthy moments. The software may also find a way to use the audio track to listen for whoops, screams, claps, and "oh shits." With facial recognition—something GoPro is working on—the software could eventually know when it has a crisp shot of a person. If a future GoPro camera (think: the Hero6) has more sensors, then the app will also be able to leverage those.
If this all sounds half-baked, that's because it is. But let me tell you this: As someone who plays with new gadgets every day, I'm truly excited for what comes next. GoPro has a good idea and a good first edition and just needs to work out the bugs. How long that will take is anyone's guess. Whether GoPro will be the company to nail the technology is another unknown. But I'm guessing pretty-good automated editing will be here soon, and we'll all be excited to use it.
Lead Photo: Courtesy GoPro