At-Home Workout Tools That Athletes Love Right Now
Train from the safety of your living room with this versatile, effective equipment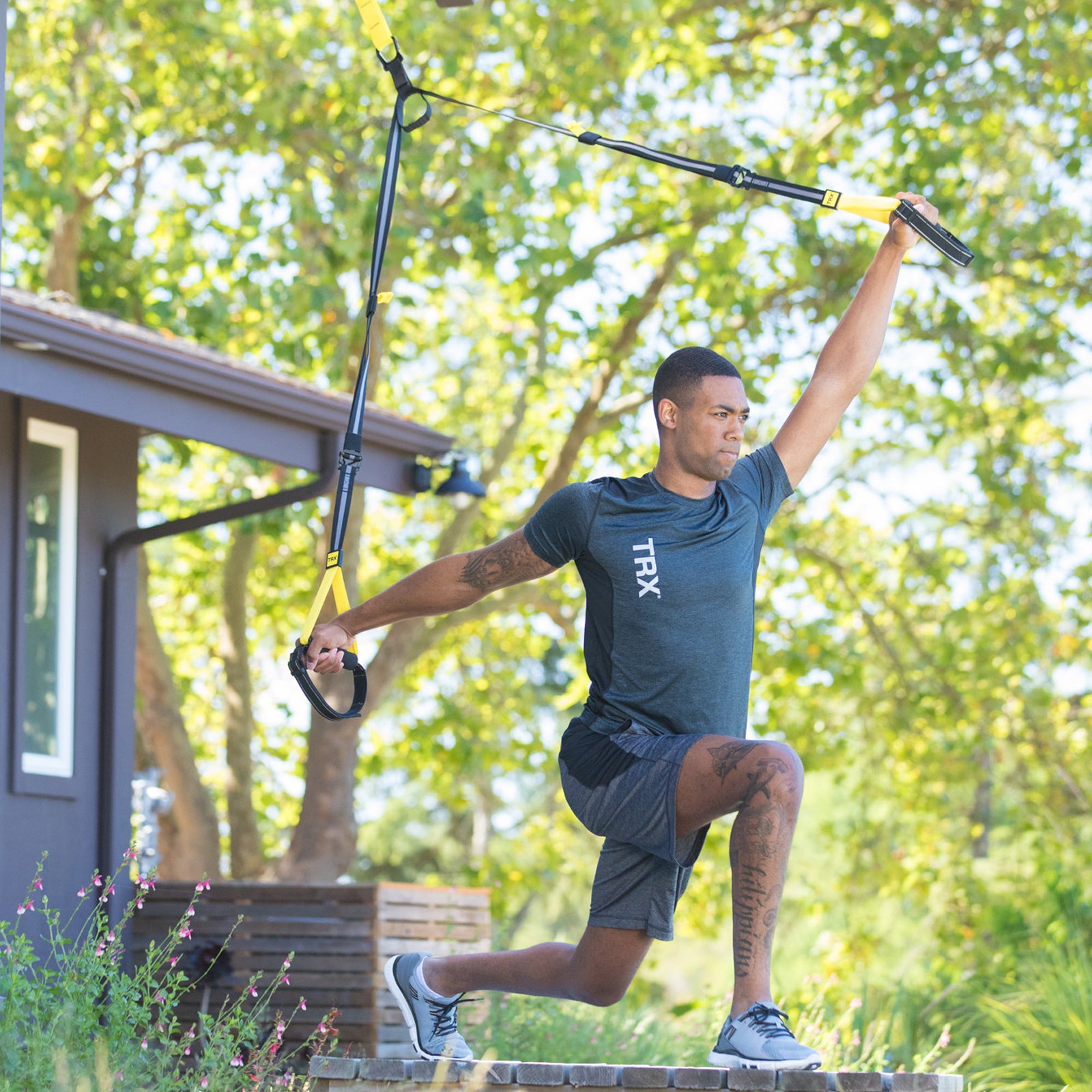 Heading out the door? Read this article on the new Outside+ app available now on iOS devices for members! Download the app.
After the coronavirus closed fitness facilities and forced people to stay at home, fitness-loving folks faced an unprecedented dilemma: how to stay in shape without a fully stocked gym. Thankfully, you don't need that much equipment to get in a really solid sweat session. With the right tools in your arsenal, you can challenge your body in a surprising number of ways, keeping it strong and healthy for your future outdoor adventures. 
Need some inspiration? Here, five elite athletes share the at-home gear that's helping them train during social distancing. Just one of these versatile, effective tools may be all you need to crush your next climb, trail run, open-water swim, kayak trip, or stand-up paddleboard session.
Pro-Tec Athletics Resistance Bands ($15)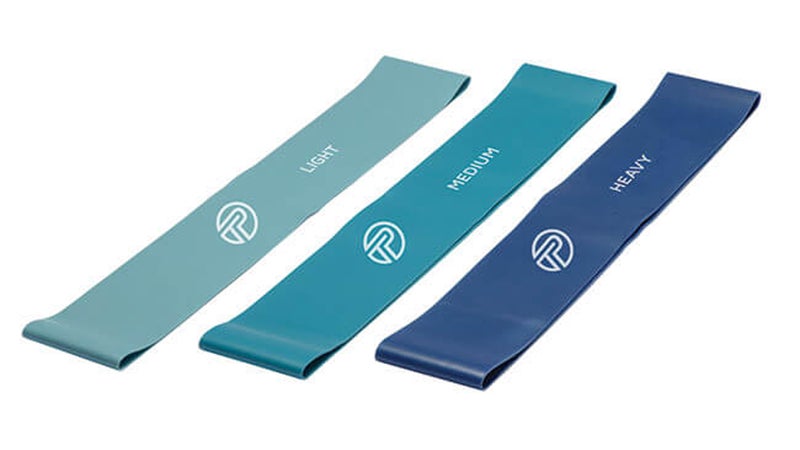 Last year was a nightmare for professional ultrarunner Dylan Bowman. In April, the second-place men's finisher in the 2018 Ultra Trail du Mont Blanc TDS broke his ankle on a run; just three months later, he separated his shoulder and suffered a concussion in a bike crash. The injuries were a wake-up call for the 34-year-old athlete to focus more on what he calls the little things: targeted strength training and physical therapy. Lately, he's been relying on Pro-Tec Athletics resistance bands to get the job done. In between runs near his home in Portland, Oregon, Bowman (who is sponsored by Pro-Tec) uses the latex bands, which come in a three-pack, offering light, medium, and heavy resistance. He focuses on daily hip- and glute-activation exercises that build muscular stability from his ankles up. One of his to-go moves? A minute-long lateral shuffle. "It's such a basic movement, and 60 seconds doesn't sound like a long time, but it will absolutely get your glutes fired up," he says. The bands are also great for other bodyweight exercises like clamshells, donkey kicks, leg raises, squats, and hip bridges. 
---
TRX Suspension Trainer ($130)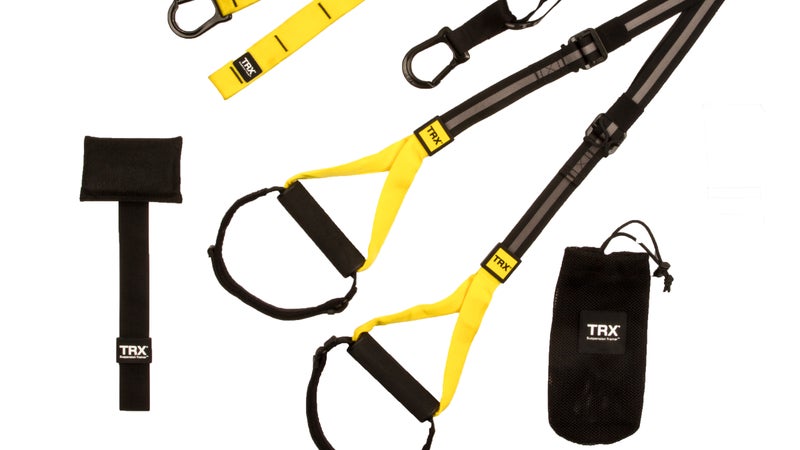 Slalom-canoe phenom Evy Leibfarth, 16, has been using her newfound free time at home to explore the many uses of the TRX Suspension trainer. For Leibfarth—who last fall became the first and youngest American woman to qualify for slalom canoe at the Tokyo Olympics—having a strong, stable core is the key to podium finishes. These adjustable resistance-training straps help her work this important muscle group with just her bodyweight. Recently, the Bryson City, North Carolina, resident has been using her TRX trainer three times a week for 45-minute-long sessions, affixing it to the top of a door with an anchor (included). "In the absence of weights, it's been really helpful," she says. One of her favorite TRX ab moves is a suspended push-up: she hangs her feet on the handles, and performs a crunch in between reps. The tool is also great for strengthening the shoulders, legs, and "pretty much anything," Leibfarth says. 
---
Fitness Gear Jump Rope ($22) and Peloton App ($13 per month)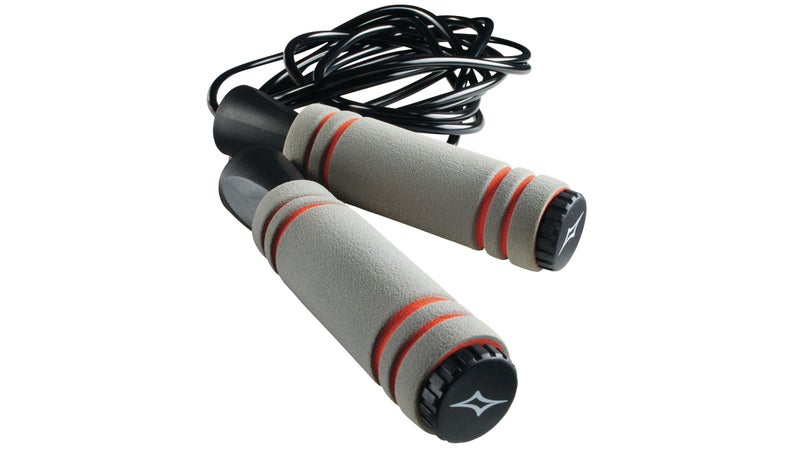 Before the pandemic shut down swimming pools across the country, professional open-water swimmer Ashley Twichell was training about 20 hours a week in the pool. Now the only place the 31-year-old Tokyo Olympics qualifier can practice her stroke is at a lake near her home in Cary, North Carolina, where she currently swims three to four hours a week. To fill the rest of the gap, Twichell has been doing core, bike, and run sessions with the Peloton app and quick cardio and calf-strengthening circuits with the Fitness Gear jump rope. The latter "can be a killer workout in a short amount of time," says Twichell, who uses her jump rope two to three times a week in 10-to-15-minute bursts, alternating intervals of jumping (40 seconds) and resting (20 seconds). Jumping rope is also an excellent warm-up before bodyweight workouts. Download the Peloton app for Android and iOS. 
---
Transgression and Progression Training Hang Boards ($225)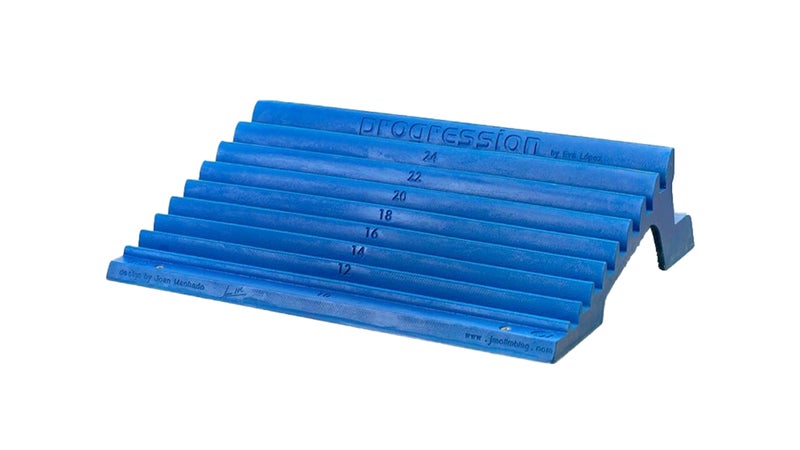 Professional climber Steph Davis, 46, has been busy during self-isolation constructing an outdoor wall in her Moab, Utah, backyard. The final setup is seriously sweet—but also damn costly. As a more budget-friendly alternative for at-home training, Davis suggests climbers consider the Transgression and Progression Training hang boards. Developed by climbing coach Eva López, these hang boards (available in two different varieties, catering to different ability levels) come with a training program that López designed based on her doctoral thesis on load progression in training. Davis, who has the more advanced version of the hang board mounted on a crossbeam inside her home, says the tool is "really, really good for finger strength." She typically uses it twice a week for two months at a time, then takes a break to avoid injury and to mix up her workouts. (As of press time, Transgession products are sold out, but according to the company, they should be available again soon. Davis also recommends Metolius hang boards.) 
---
Olympic Barbell ($385)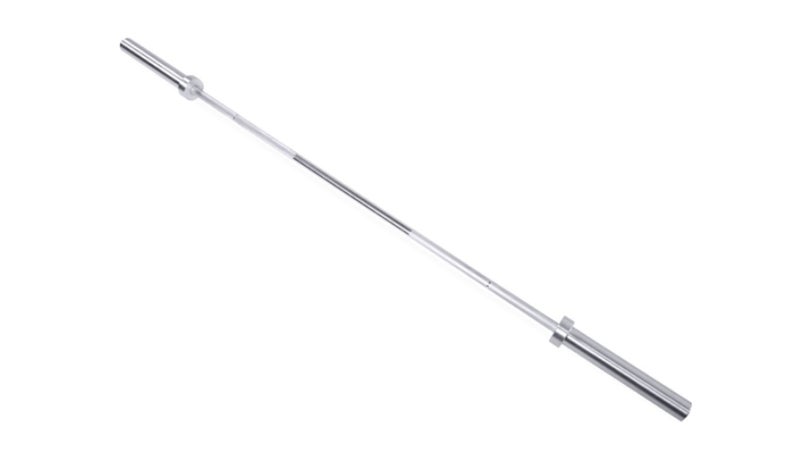 Professional stand-up paddleboarder Danny Ching and his wife, Leah, who competes in outrigger canoe paddling, typically complement their on-water workouts with regular HIIT-style weight lifting, spin classes, and swimming at their local gym. But since that's shuttered temporarily, the couple, based in Hermosa Beach, California, has shifted to spin sessions on a stationary bike and backyard strength routines. For the latter, they use a 45-pound Olympic barbell to execute a variety of moves, including overhead squats, cleans, deadlifts, lunges, and bench presses. "Just using that 45-pound weight, you can hit most of the muscles you'd need, front and back," says Ching, 36. The tool also helps him work his smaller stabilizing muscles, which are paramount on a paddleboard. 
Lead Photo: Robert Houser