How to Stay Comfortable When the Power Goes Out
Planning a trip to or through a place with unreliable utilities? Plan for a blackout.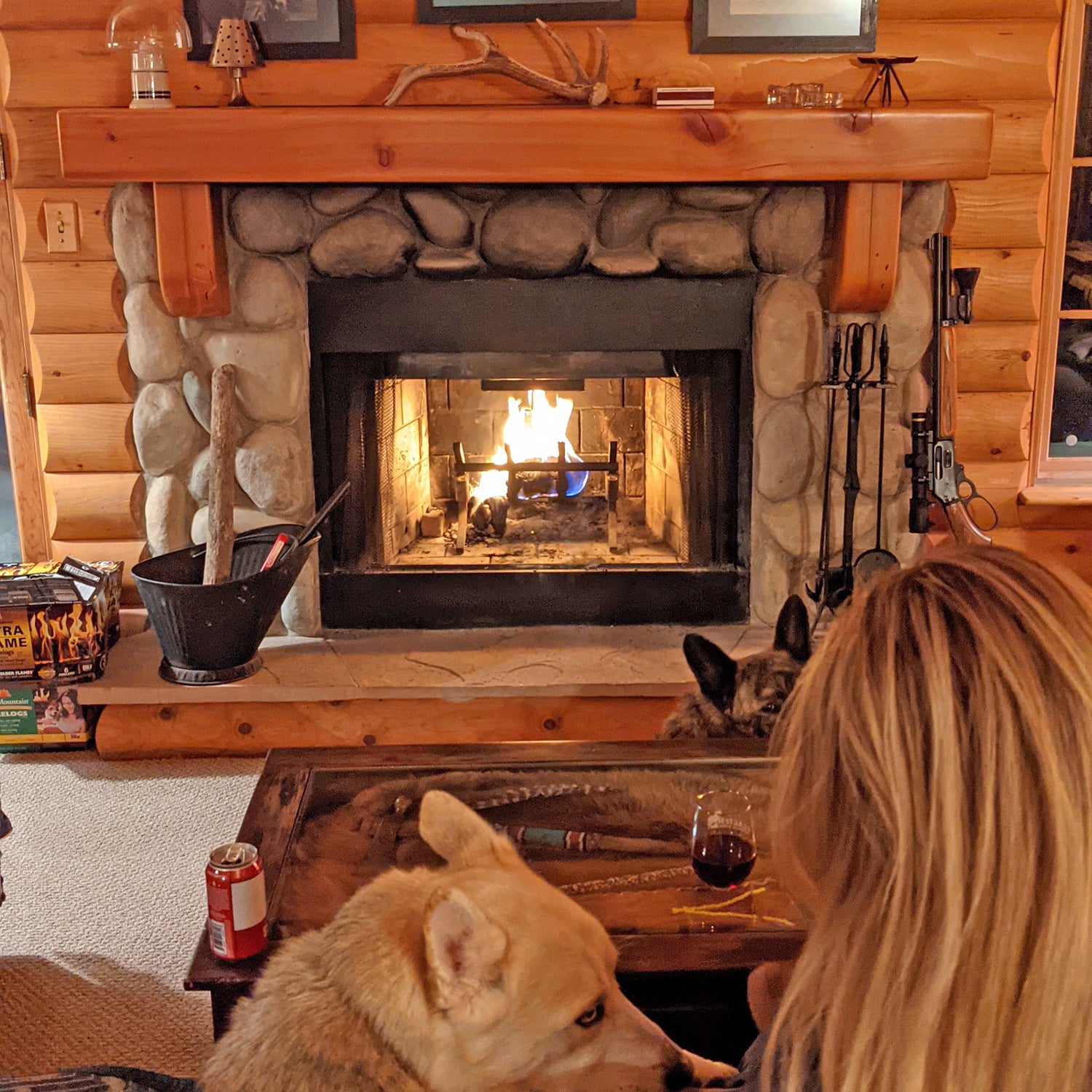 Heading out the door? Read this article on the new Outside+ app available now on iOS devices for members! Download the app.
Visiting a remote destination? The supply of electricity and other utilities becomes less reliable and more prone to outage the farther away from civilization you travel. Treating blackouts and other utility shortages as inevitabilities—and planning for them—will boost your comfort in the likely event that one occurs.
My wife, Virginia, and I were lucky enough to spend a month at our cabin in northern Montana over the holidays. Five days before we planned to head home, a windstorm knocked out the power. Rather than end our trip early, we made do, but we could have been more comfortable if we had packed a few more essentials. Based on what we learned that week, here are some tools and approaches that could have made our experience easier—and will ensure comfort when electricity fails.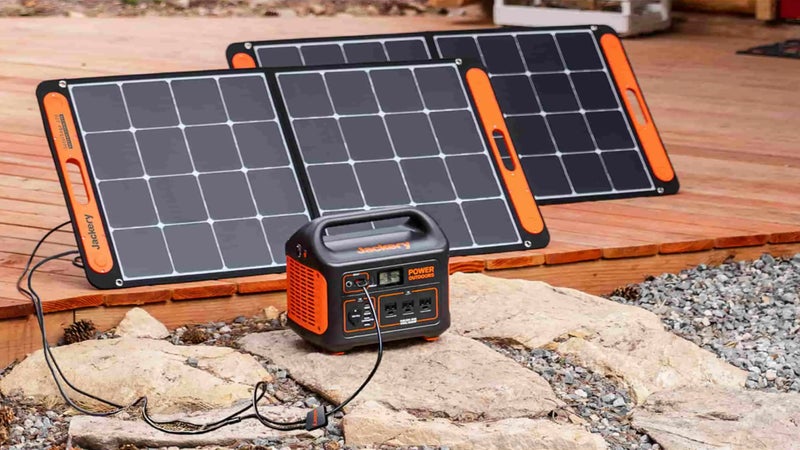 Pack Your Own Power
Portable power supplies (generators) used to be huge, expensive, heavy, noisy, and dirty. No longer. Simple, affordable batteries-in-boxes are now capable of handling most normal power needs with much more convenience. The Jackery Explorer 500 ($600) is a good example. Fitted with USB ports, a three-prong 110-volt outlet, and a 12-volt car adapter, it can charge your phone, power some lights, and run a TV. And with a maximum output of 500 watts, it can probably do all three jobs simultaneously.
I've been using an Explorer 500 for the past nine months to charge gadgets and run lights around camp, as well as to power my pellet grill at home. (It's more convenient than an extension cord in some circumstances.) I didn't remember to bring it to the cabin this time, but I wish I had. We had downloaded a bunch of movies onto an iPad ahead of time, since the satellite internet connection is slow and unreliable at the best of times, let alone during extreme weather. That was a good plan, until we could no longer keep the device charged.
Batteries-in-boxes like this are great for light-duty gadgets but typically don't have the capacity to power high-draw devices like space heaters or power tools. When you shop, compare battery's specs to the power requirements of the appliances you'll want power. If you might be off-grid for an extended period of time, consider pairing your battery with solar power. Adding Jackery's SolarSaga 100 folding panels ($300) to the Explorer 500 gives us the ability to meet most of our power requirements indefinitely.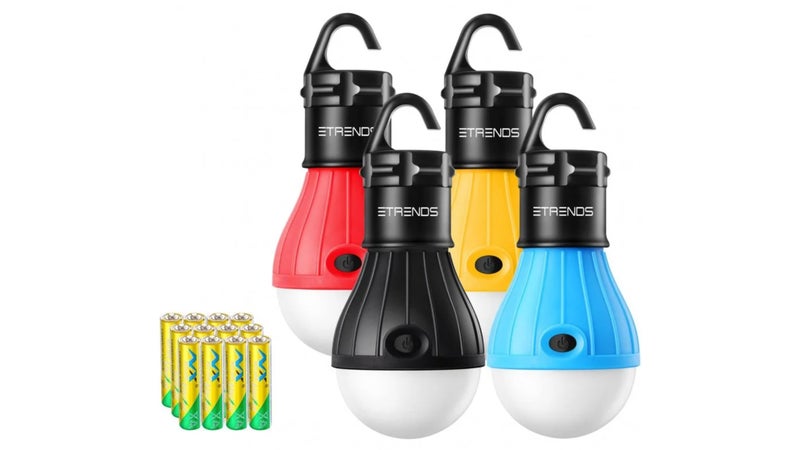 Let There Be Light
I always have a flashlight on my keychain, and we keep headlamps in our travel bags. While those are great for responding to immediate lighting needs, they're less capable of providing long-term area lighting.
We keep candle lanterns at the cabin, and I remembered there was a battery-powered LED work light in the truck's tool kit. But we both agreed that a few battery-powered lanterns would have made nighttime tasks like preparing food and navigating the cabin's tight confines a lot easier.
To better prepare for next time, I ordered a dozen of those $3.25 lightbulb lanterns I recommended last year. We'll store them along with a big pack of lithium batteries (which have a ten-year shelf life) in one of the cabin's closets and never find ourselves without adequate interior and exterior light again.
Cook Like You're Camping
When my wife's family remodeled the cabin a few years ago, they paired a propane stove with an enormous outdoor tank, so we were able to light the stove with a lighter. Had we been relying on an electric range or run out of fuel, we wouldn't have been able to to cook or boil water.
Simply throwing a small camp stove, with your fuel of choice, into your car is easy insurance. I only ever use Mountain Safety Research stoves for backcountry adventures, because they're made in Seattle and the company takes the time to validate the function of each unit before shipping them. At just 2.6 ounces, the Pocket Rocket 2 ($45) is my go-to burner. It takes one minute to bring a liter of water to boil at sea level, but the stove also provides fine heat adjustment so you won't burn your bacon. Carry a 16-ounce bottle of the brand's isobutane fuel (from $5), and you'll be cooking for a week or more, no matter the temperature or altitude.
Whenever you cook with gas, make sure you're doing so in a well-ventilated area, and take care to ensure the fuel flow is completely turned off when you're done. I always disconnect the stove from the fuel once everything's cooled down.
Don't Forget Fire
Eager to use the freshly rebuilt fireplace, I packed a good splitting ax and a packable bow saw for the trip. It turns out the fireplace is still limited in its ability to breathe, so I had to carefully size the wood down for fast combustion to make it work. With a 3.5-pound head and generous 30-inch length, the Hults Bruk Sarek ($160) made quick work of the cut logs I'd stockpiled last summer. And the Agawa Canyon folding bow saw ($75) was able to shred both small branches and large limbs to make kindling.
Digging around the cabin's pantry in the dark, I came across a case of Ignite-O Instant Fire Starters ($14 for 12). I've never found a commercial fire starter capable of outperforming the Vaseline-soaked cotton balls I make at home, so I was skeptical of these. I shouldn't have been. The weatherproof plastic packaging burst into flame and burned for nearly 15 minutes, lighting even larger logs with ease. Given that each starter weighs no more than one of my tried-and-true coated cotton balls, I'm replacing the cotton with the instant starters for all future outdoor activities. I ordered several cases to keep at the cabin and at home, where I've been using them to light charcoal grills. (They won't change the taste of your meat.)
I was worried that the windstorm that knocked out power would also drop trees across the seldom-traveled dirt road that runs to the cabin. If it had, I'd have been left with nothing but an ax, saw, and vehicle winch to clear our path home. But nothing blew down that I wasn't able to drag out of the way myself. We got off lucky, but I know that won't always be the case. So, for peace of mind, I bought a chainsaw to carry with us in the future. Dewalt's FlexVolt 60V Max battery-powered chainsaw shares batteries and chargers with my other power tools, and its 16-inch bar should make for a good compromise between cutting speed and portability. It'll make my firewood processing duties easier, too. Why go cordless rather than gas, especially considering I may need to use it during a power outage? Without any gas to leak or get smelly, the Dewalt should be easier to pack along on a trip, increasing the likelihood that I'll have it when we need it.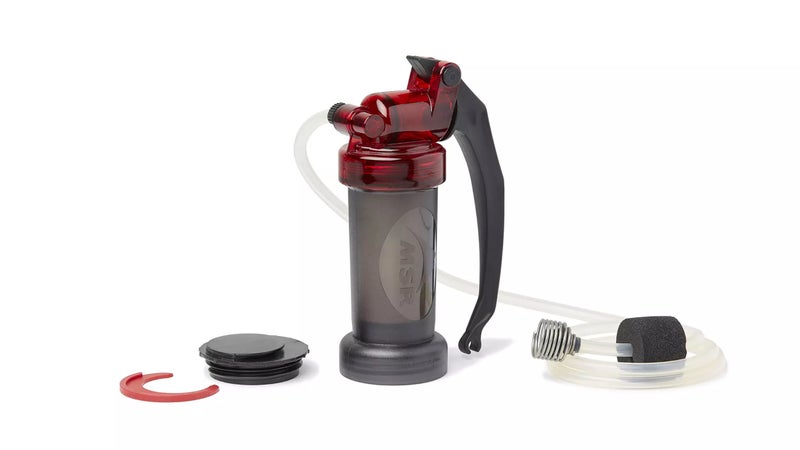 Get Serious About Sanitation
In most built-up areas, tap water is provided by gravity, not electricity. Our cabin uses an electric pump to pull water from the lake it's situated on, which isn't unusual at similar properties but obviously means you lose water when you lose power.
No water means no toilets, sinks, showers, or easy source of clean drinking water. And aside from being an inconvenience, it also means increased odds of getting sick.
All of us are guilty of worrying about dramatic dangers rather than everyday ones. Without running water, the risks we faced at the cabin this time didn't come from grizzly bears—they came from the raw chicken we feed our dogs, cross-contamination from our own poop, and the meals we prepared four ourselves.
Since we were prepared for the pandemic, we had no shortage of hand sanitizer, disinfectant wipes, and Lysol. This was simply a good reminder to remember to pack those things next year, too.
One thing I didn't bring that I probably should have was a good water filter. With the lake right there, we spend a lot of evenings in the summer sitting on the porch, watching the beavers get down to work. Giardia is called "beaver fever" for a reason. The MSR Miniworks EX ($110) I'm planning to leave at the cabin on our next visit will provide guaranteed access to clean water in the future.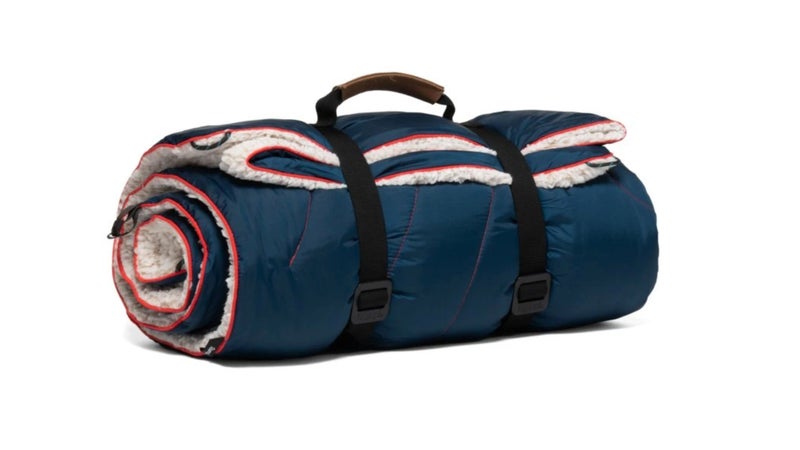 Stay Warm
Nothern Montana is not a warm place. While this year was a little milder than past years, we were still dealing with single-digit temperatures at night, and the heater went out when the power failed.
Heating the cabin with the fireplace works—up to a point. But the bedroom is a long distance from the fireplace, and keeping the fire going all day and night precludes getting much sleep. For that reason, I always bring an assortment of puffy camp blankets every time we visit.
While Rumpl's lighter, more packable options work better on a couch or in a backpack, we rely on the Sherpa Puffy Blanket ($249) to keep us warm in bed no matter what. It combines a 30-denier ripstop polyester face (durable and sheds dog hair and drool), puffy synthetic insulation, and a high-pile sherpa fleece bottom. At 4.5 pounds, the two-person version fits a queen-sized bed and is heavy enough to almost work as a weighted comfort blanket. It's also extremely warm. Even without heat, we could just crawl into bed and stay cozy all night long.