How Well Do Google Maps Work Offline? Absolutely Flawlessly.
Last week, Google announced it will make its maps available offline. We tested the new feature in New York and South Africa—and found the service works brilliantly.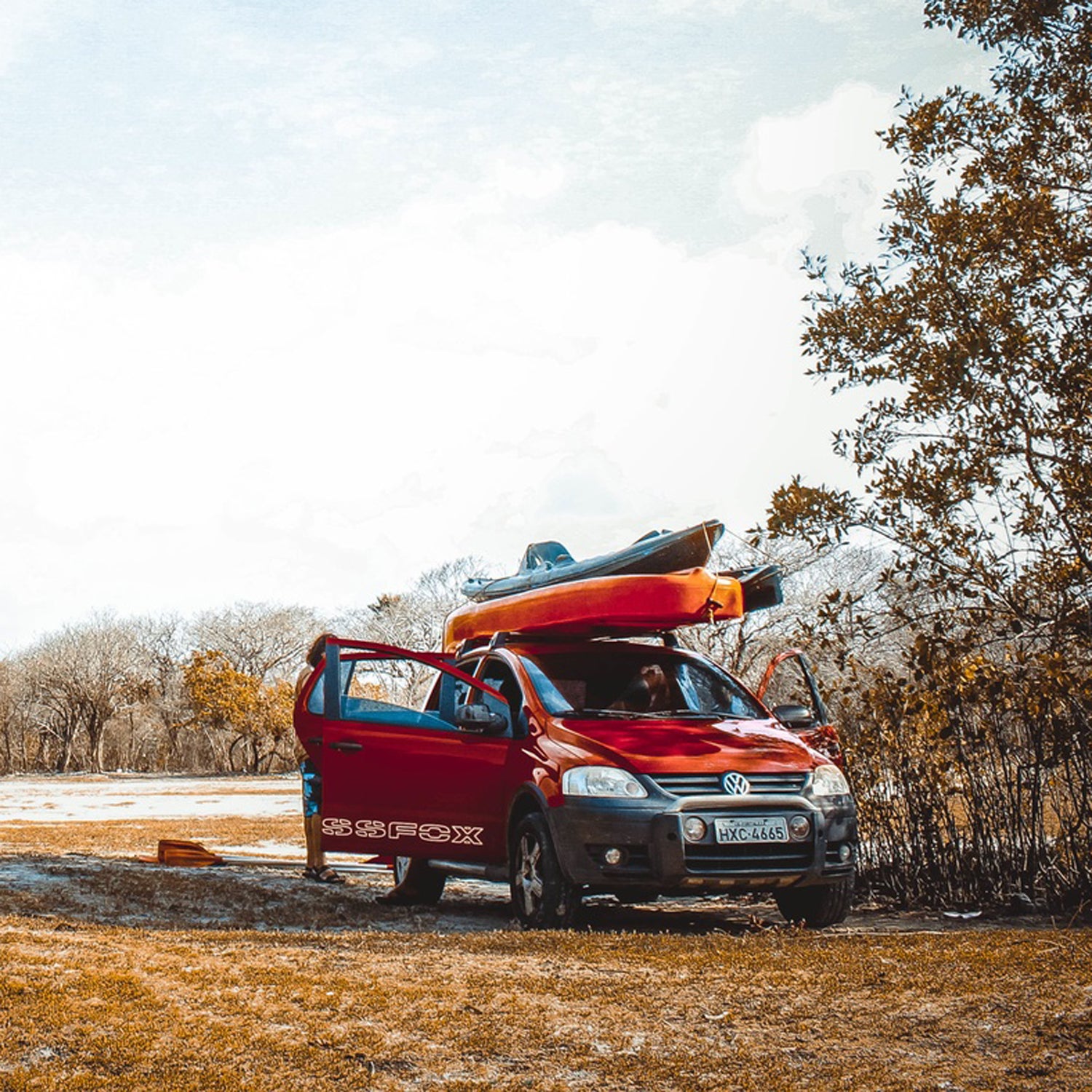 Gláuber Sampaio(Photo)
Heading out the door? Read this article on the new Outside+ app available now on iOS devices for members! Download the app.
The Google Maps app is awesome—until it isn't. On back roads without a cell signal, you were better off with a trusty topo or paper atlas. 
That changed a few weeks ago when Google announced that its maps, destination searches, and turn-by-turn directions will be available offline, using the phone's built-in GPS chip rather than its cell antenna. The feature is currently only available for Android (Google says iOS is coming) and it only works for roads, but it's a big step toward enabling backcountry users and world travelers to rely on the digital guides no matter where they're going. 
But while the feature sounds great in theory, I wanted to find out how well it worked in the field. First, I downloaded a map of a Muizenberg, a popular surf town just outside Cape Town, South Africa. I found the town in the app, then zoomed out a bit so I had a map of the surrounding area, too. Next, I hit the download button, and Google warned me that the map would take 1.5 gigs of memory—which is fairly reasonable, as the map encompassed Muizenberg, all of nearby Cape Town, many of its suburbs, as well as the Cape of Good Hope (several hundred square miles all together). Most phones have plenty of space for a couple maps this size. The biggest map Google will let you download covers 120,000 square kilometers—or about half the United Kingdom. Google officials warned me that the app prefers to download maps over WiFi to avoid racking up a big data bill, but you can override that feature if needed.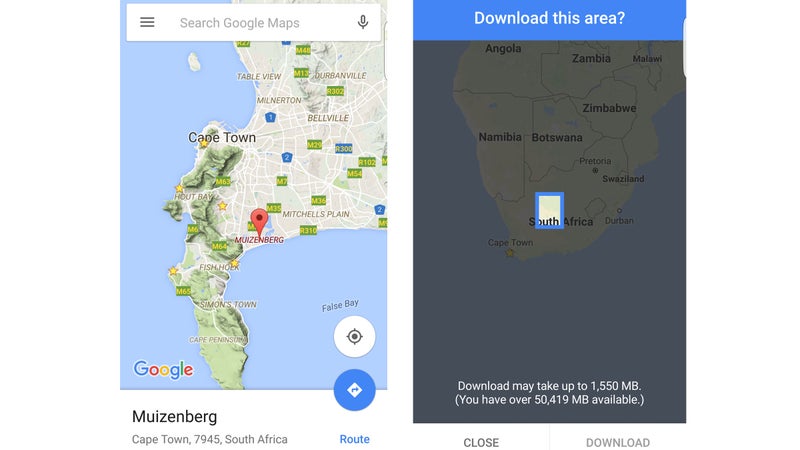 Once the map was on my phone (it stays there for 30 days and then expires, but you can re-download), I turned off the cell signal. I found I could easily search for locations (restaurants, addresses, etc.) within my specified geographic area, and could have received turn-by-turn directions from the middle of Cape Town to the beach at Muizenberg. The app functioned just the same as if I was connected to a cell tower.
For my U.S. test, I downloaded a map of eastern New York and then used it to navigate to a local mountain-bike trail system called Lippman Park in Wawarsing, where cell coverage is lousy. Once again, navigation was spot-on, even when the cell signal disappeared entirely.
Bottom line: The feature is perfect for international travelers who don't want to hassle with a data plan and for adventurers who frequently find themselves out of cell range. It also seems like it would be useful for navigating Google's ski-resort and trail maps, where cell service is often non-existent, but there's no word yet on whether the company will make these services available. We sure hope they do. 
Lead Photo: Gláuber Sampaio