The Internet of Things Is Finally Coming to Your Gear
XensAir collects all of your data—airtime, speed, vert, distance and force—to help you become a better athlete.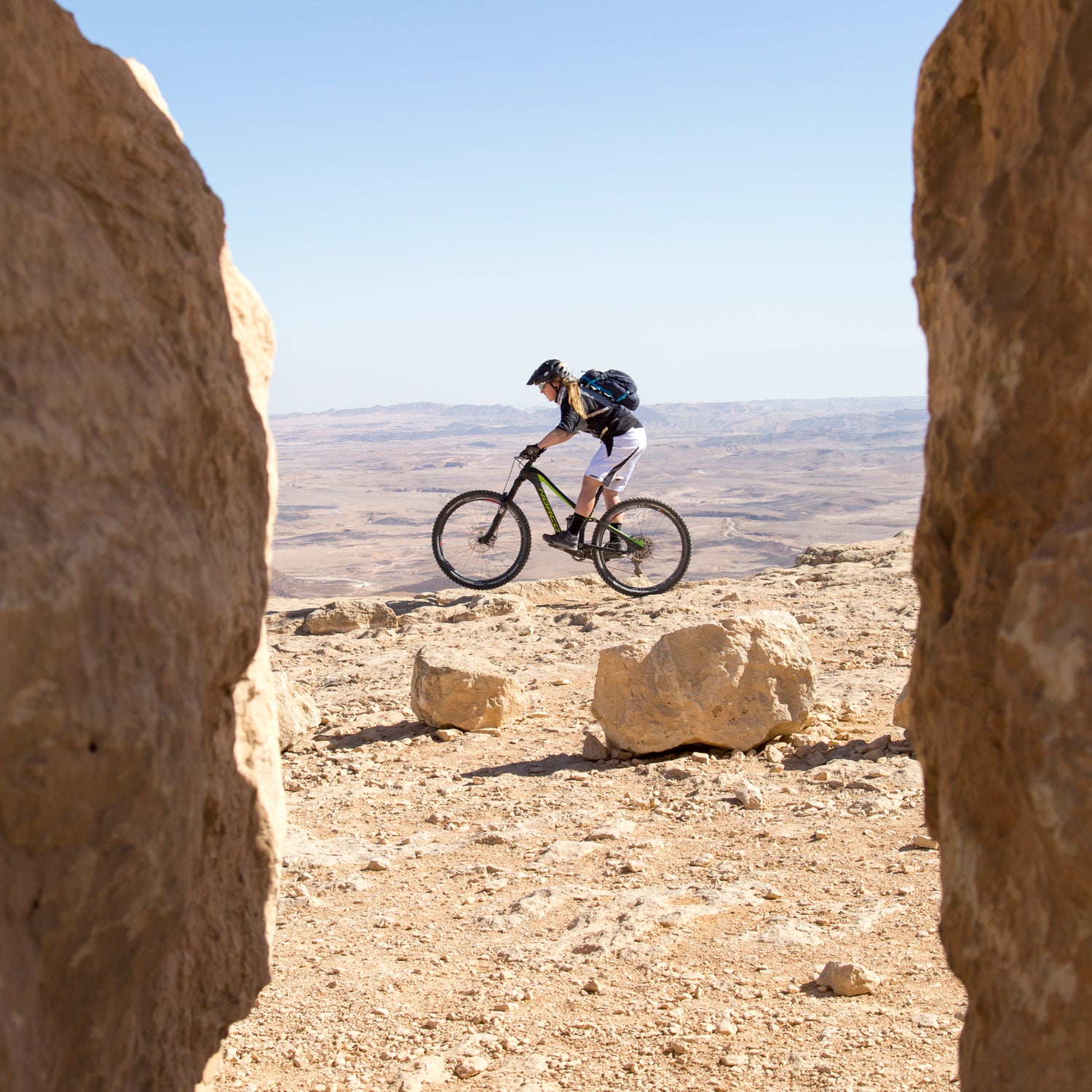 Alon Ron(Photo)
Heading out the door? Read this article on the new Outside+ app available now on iOS devices for members! Download the app.
By now, smartwatches that relay GPS coordinates and track your activity are old news. Wrist-based heart-rate monitors? Downright blasé.
But there's a new type of wearable that has us excited again: smart gear.
One of the innovators in this space is David Troup, the CEO of Xensr (pronounced "sensor"). In April, his startup plans to start selling a sensor-packed device that attaches to hardgoods and relays stats such as airtime, speed, vert, distance, and force. Troup, who has a background in computer programming and artificial intelligence, calls the new XensAir "big data for gear."
Each Oreo-size XensrAir unit has a barometer, altimeter, GPS, G-force sensor, and accelerometer. It also has the ability to maintain a Bluetooth connection with your phone up to about 100 yards. 
[quote]The end goal is to capture not only your biometrics (like heart rate), but also your physics, such as height, speed, and rotation with a Xensr device built right into the gear.[/quote]
Troup got the idea for Xensr about five years ago while watching Red Bull kiteboarding and windsurfing competitions. Proving records at these events (say, how big someone went), was very subjective, and ultimately came down to a single judge or athlete. Troup wanted to eliminate the guesswork, so he developed a device that could reliably measure stats like airtime and rotation from a distance. The units beamed both to competitors' iPhones (which were strapped to their arms in protective cases), and live to a giant scoreboard. "The moment guys landed they'd look down at their arms to see what they did and how they stacked up!" says Troup.
It was cool, but for Troup it was also just the beginning.
"Nobody on our team does just one sport. I ski, snowboard, kiteboard, sail, mountain bike. We wanted to make something for consumers they could put on a bike or a helmet or whatever and get the kind of data from gear that wearables are targeting," he says.
Troup isn't the only one in the smart-gear space. There's the Mino, an insert for your shoes that tells you when the soles are worn out. And fitness apparel companies like Athos and OMSignal recently started selling clothing with built-in sensors to measure stats like heart rate and muscle output. But the XensrAir seems like the most versatile option to date and it has some of the most ambitious plans.
The company's end goal is to capture not only biometrics (like heart rate), but also physics, such as height, speed, and rotation with a Xensr device built right into the gear. This is partly about feeding the stoke, (now you can prove how much air you caught in that GoPro footage!), but there's a coaching benefit, too. The information can tell you if your form or tricks aren't dialed—and teach you how to fix those issues. 
This gets us to the notion that the best data is diagnostic. Your wearable device should spit out the correct shock setting for your mountain bike based on terrain, or coach you into a more aggressive ski stance. It should tell you which wax to put on your skis, or determine if your running shoes are helping your pronation.
These latter calculations might seem like pipe dreams, but Troup is already cutting deals with manufacturers (he won't tell us which ones yet) about embedding his tech in a lot of this gear, which would then relay instant feedback. That data will likely end up on manufactuers' design floors, who can (ideally) use the information to build better products—not what the pros say they want, but what actual cyclists, runners, skiers, crossfitters, and climbers need.
XensrAir units go on sale in May for $249 each.
Lead Photo: Alon Ron