The iPhone 12 Pro Is Once Again a Great Pocket Camera
Like always, Apple made important upgrades to its new device. The 12 Pro Max, which launches in November, will be even better.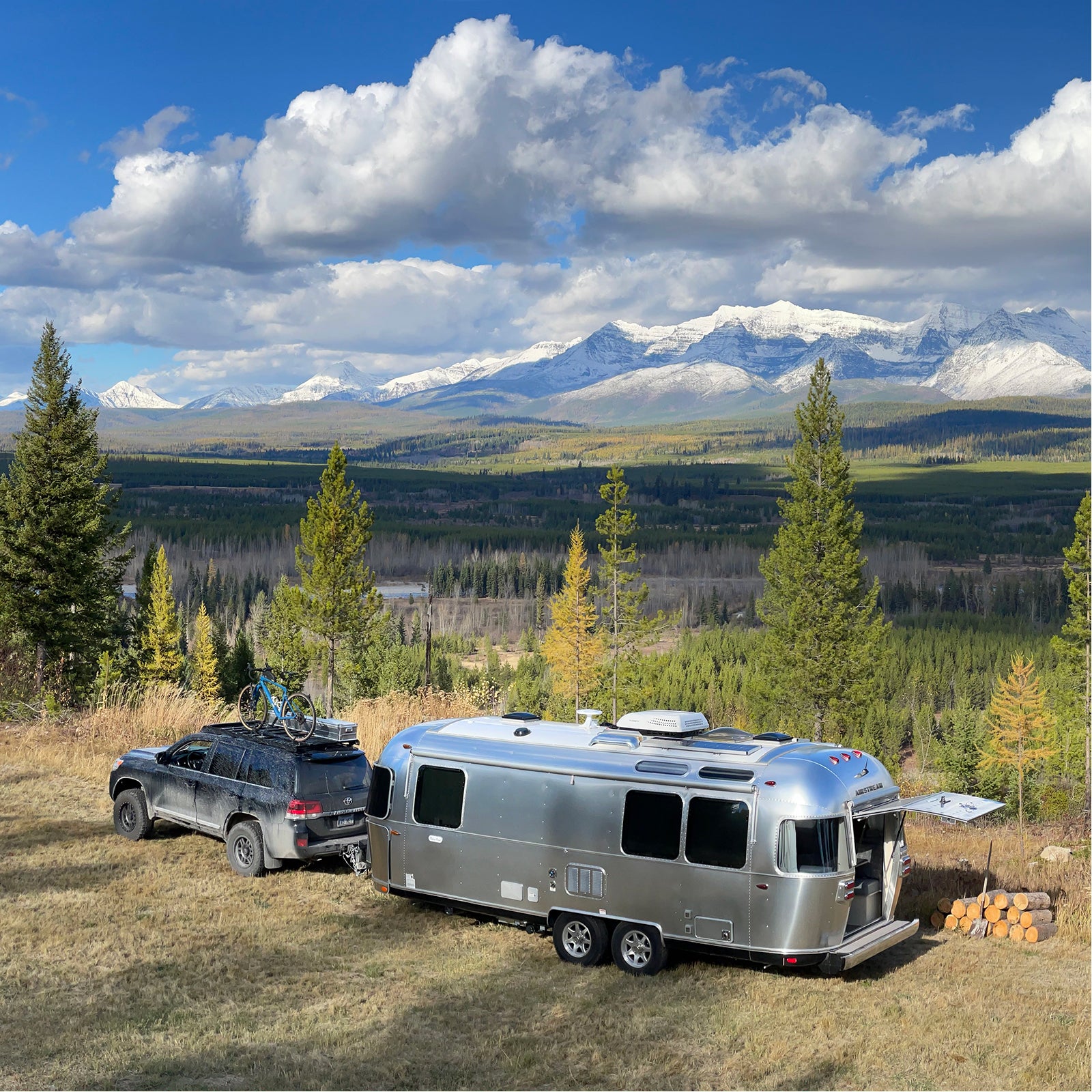 Heading out the door? Read this article on the new Outside+ app available now on iOS devices for members! Download the app.
I've been reviewing iPhone cameras for five years now. I start every article by saying that although the iPhone can't match the chops of a pro-level camera like the Sony a7R IV, I'm still widely impressed by the photos that are shot with these portable devices that fit in our pockets. The same is once again true for the new iPhone 12 Pro, which was just announced on October 13. 
Thanks to a few hardware improvements, matched with Apple's increasingly clever software upgrades, the 12 Pro takes awfully nice photos and portraits during the day and solid snaps at night. I've been testing the phone for about a week and talking to outdoor photographer Austin Mann, who tried out his 12 Pro in Montana's Glacier National Park. Here's what we think are the camera's most exciting new features.
Damn Good HDR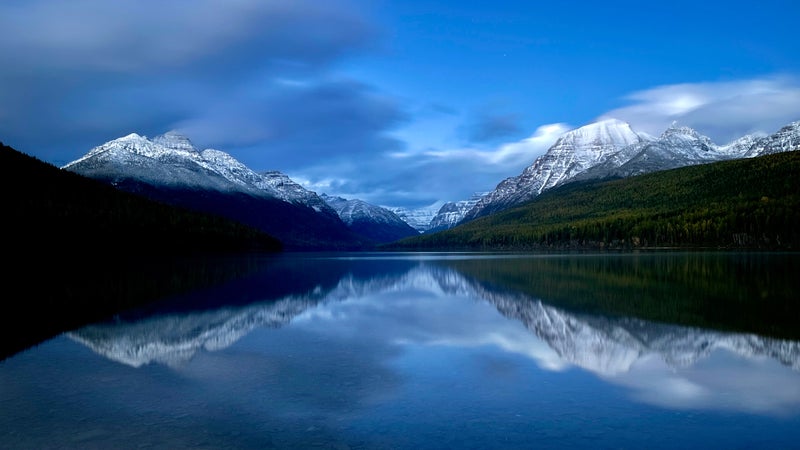 For people who like to shoot outside, the most important update on the iPhone 12 Pro is a technology called Smart HDR 3. HDR stands for high dynamic range. It's a bracketing feature that allows the camera to take multiple pictures—some that expose for the highlights, some that expose for the shadows, and some that expose right in the middle—to get an even-toned photo that wouldn't be possible otherwise. Some older HDR software was awful and made images look manipulated. Apple's, however, is on point. The iPhone 11 Pro uses Smart HDR, but the 12's version is a big step above that and, as a result, absolutely nails outdoor exposures.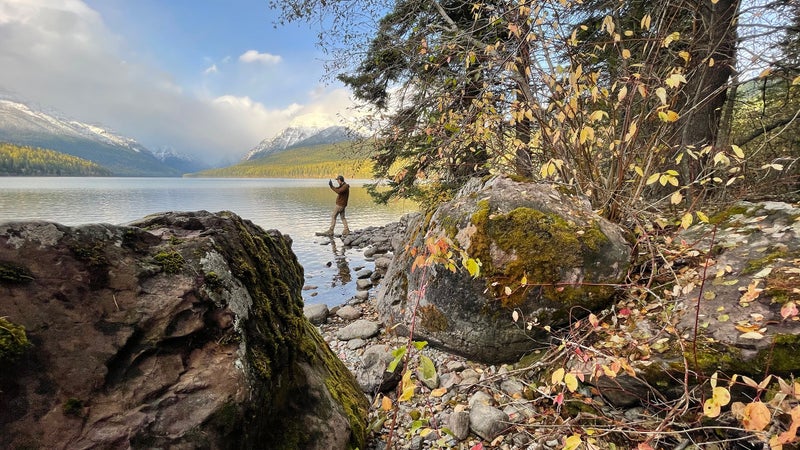 More specifically, Apple says HDR 3 uses machine learning to train the neural engine, a component on its A14 Bionic chip. By showing the engine different scenes over and over—those of mountains, clouds, snow, etc.—it starts to recognize specific scenes and then automatically create the right exposure for each one. Put another way, you can now shoot a photo of a bright blue sky against a more shaded forest and the 12 Pro will know how to expose for both the sky and the forest. It ensures a balanced image right out of the camera with no need for toning.
Apple also uses something called Deep Fusion for the details. Instead of just shooting bracketed photos and then combining them as is, the company reports that Deep Fusion prompts the neural engine to select "the best parts of each pixel for the best sharpness, color, highlights, and shadows," before telling the engine to fuse those pixels together into the final photograph.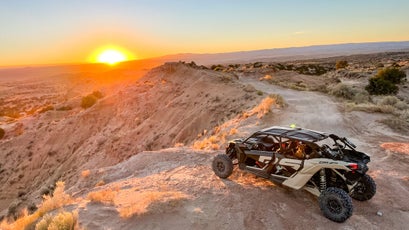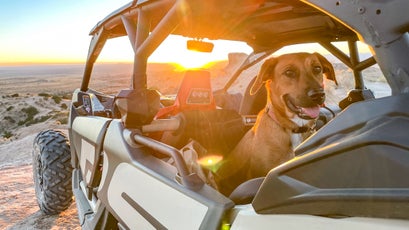 That's a pretty heady explanation, but the results speak for themselves. Both Mann and I have tested the HDR features over the past week, and we've been impressed. His landscape photos of dark forests in Glacier have tons of detail, while bright clouds are never blown out. I shot photos right at sunset here in New Mexico and was impressed with how the phone captured plenty of information in the foreground shadows while still allowing for a bright, brilliant sun.
Better Low-Light Photos
Most pro-level mirrorless cameras, like the Sony a7R IV, have giant digital sensors that drink in a lot of light. A similarly sized sensor isn't possible—yet—on something like an iPhone due to space limitations. This means that iPhones, and all smartphones, have smaller sensors that function fairly well during the day when there's plenty of sunshine but struggle at night.
As a smart-software workaround, Apple introduced something it calls night mode last year. Night mode is another bracketing feature; when the iPhone camera senses a low-light situation, it automatically takes multiple photos in a row—including several longer exposures—and combines them for brighter, crisper, less grainy, and more color-accurate images that punch well above the small sensor's weight. 
Night mode was only available on the 11 Pro's 26-millimeter wide-angle camera, but this year it comes to the 12 Pro's 13-millimeter ultrawide cameras as well, meaning you can now get much better low-light, wide-angle photos. Mann says the difference is immediately noticeable.
"I found that the ultrawide lens with night mode on the iPhone 12 Pro captured a beautiful image, where the ultrawide without night mode on the iPhone 11 Pro rendered a mostly black frame full of noise," he says. 
Better Low-Light Focusing
Phones and pro cameras alike can struggle to focus at night. To work around this problem, Apple is using a technology called lidar (short for light detection and ranging) in the iPhone 12 Pro's 26-millimeter wide-angle and 52-millimeter telephoto lenses. According to Apple, its lidar scanner "measures absolute depth by timing how long it takes invisible light beams to travel from the transmitter to objects, then back to the receiver." Simply put, this technology allows the camera to lock its focus on a subject easier and quicker in low-light situations.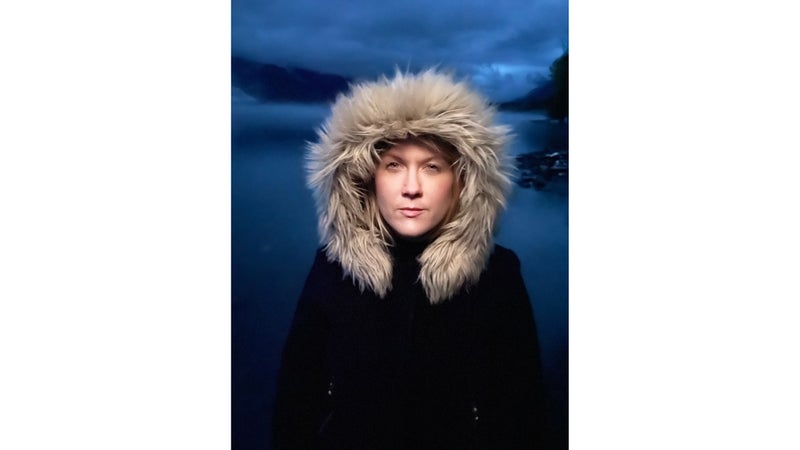 No camera is going to be perfect at focusing in really low light, even with lidar, but both Mann and I found the update to be helpful. "Up until now, one of the most frustrating aspects of shooting with an iPhone—or any camera—in low light was trying to lock in tack-sharp focus," Mann told me. "It drives me nuts when my subject is right where I want them in the frame, and my camera autofocus just keeps searching for a focus point instead of letting me trigger the shutter. With lidar I didn't have that experience at all, and I found that the iPhone 12 Pro could focus in even the most challenging lighting conditions. I'm hoping traditional camera manufacturers will integrate this technology, too."
Thanks to the lidar feature, the 26-millimeter lens can now also shoot low-light photos in portrait mode. Mann and I both tested the feature, and it's definitely nice to capture shots in lower-light situations that can add contrast and mood.
Important Hardware Upgrades
So far we've discussed what Apple calls upgrades to "computational photography"—the brand's term for all the software tricks that can be employed to make better photos. But the camera still has to perform the basic function of capturing light through the lens and trapping that light on a sensor. If you want better photos, this hardware has to be upgraded, too.
The 12 Pro still has a 12-megapixel sensor but gets a wide-angle 26-millimeter lens that goes from an f/1.8 to an f/1.6 aperture for a 27 percent increase. That lens also gets a new seven-element build to ensure that the images are sharp from edge to edge. One aperture stop isn't a huge upgrade, but I applaud Apple for continuing to develop its hardware instead of just relying on new software.
Where hardware upgrades will make a big difference, I suspect, is in the 12 Pro Max, which launches in November. The 26-millimeter wide-angle lens on that camera gets a 47 percent bigger stabilized sensor as well as larger pixels. Apple says that the combined hardware (the sensor, the stabilizer, and the pixels) create an 87 percent jump in low-light performance. The 12 Pro Max will have a 65-millimeter zoom lens, compared to the 52-millimeter zoom lens on the 12 Pro. I'm excited about this feature as well, because a longer lens will help shoot even better portraits, with or without portrait mode.
Other Things You Should Know
In addition to better photos, the 12 Pro also shoots better video, with improved color and low-light capabilities. But, as always, I think most people will instead turn to a GoPro or video camera if they want to shoot anything longer than a quick clip for Instagram.
I was impressed with the new design of the 12 Pro. The square shape is much easier to hold, and I think it'll result in far fewer drops compared with the 11 Pro and its slick, rounded-off edges. The 6.1-inch display is just slightly bigger than the 11 Pro's 5.8-inch display, but it makes a difference. That little bit of extra screen makes viewing photos better, and the phone feels perfectly sized for one-handed control. In terms of toughness, Apple says the 12 Pro is an upgrade from the 11 Pro. I've dropped my 11 Pro way too many times and never had a problem, so I suspect the 12 will do even better if it falls out of your pack while mountain biking or if it hits the pavement during a run.
Should You Upgrade?
My professional-photographer friends will tell you absolutely not. The 12 Pro upgrades are mostly software, and the phone starts at $1,000. If you really want to shoot high-quality photos that you can hang on your wall or pitch to magazines, they suggest you save that money and put it toward a pro-level mirrorless camera and an accompanying lens—and I agree.
If, however, an iPhone will be your main camera, and you love the portability of something that fits in your pocket, and you're mostly using your photos for social media or to share with friends, then you can't go wrong with the 12 Pro. What I would suggest, though, is that you wait until the 12 Pro Max launches before purchasing it. At just $100 more than the regular 12 Pro, the Max's larger sensor and longer lens should create photos that are worth the extra money.