The New iPhone 14 Pro Isn't the Only Device You Need for Adventure. But It's Close.
Thanks to a new emergency SOS feature and significantly improved camera, Apple's latest version of the iPhone is a great piece of gear for those of us who spend a lot of time outside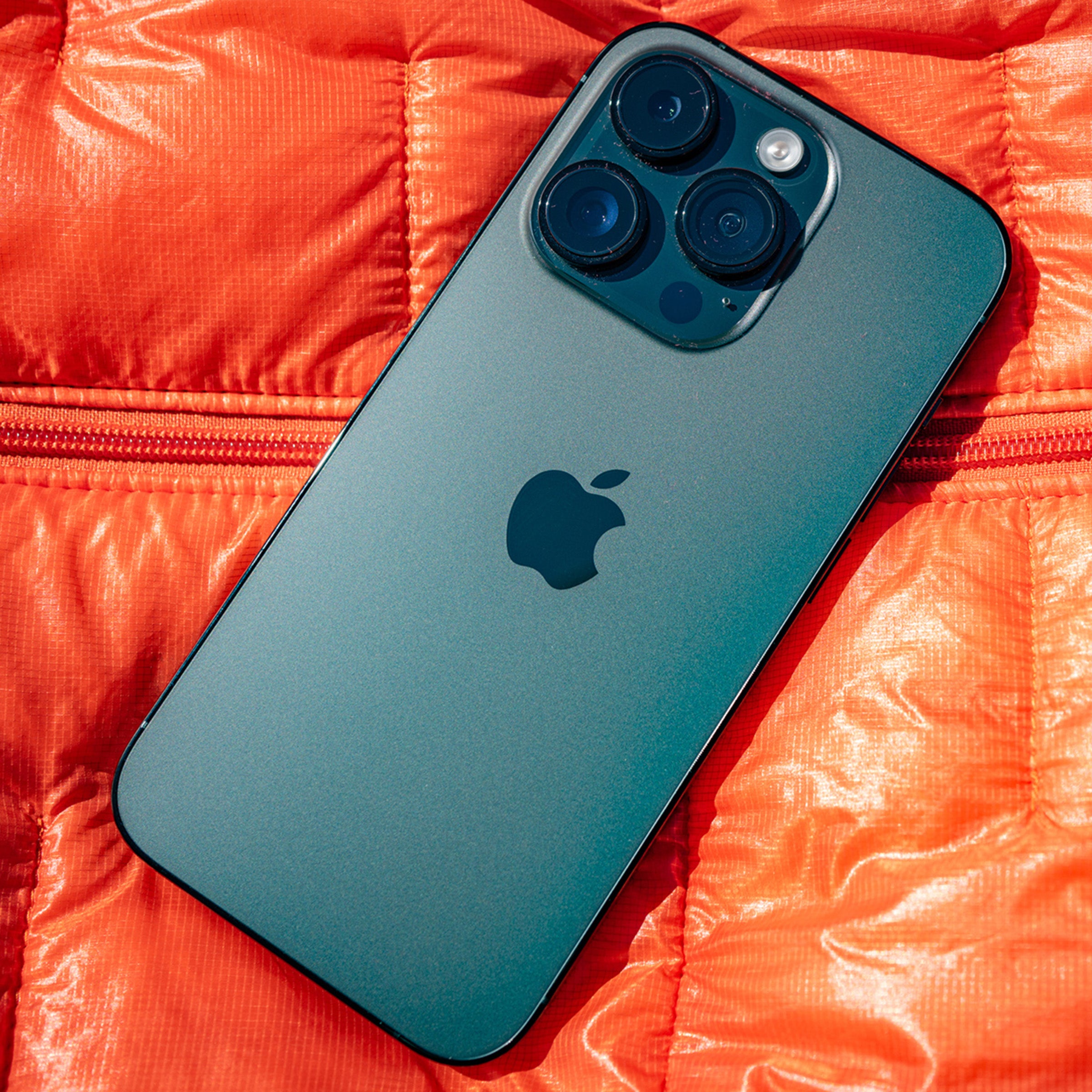 Heading out the door? Read this article on the new Outside+ app available now on iOS devices for members! Download the app.
When the iPhone 14 was announced last week and Apple showed off the new feature that allows users to text emergency responders via satellite, the internet erupted with headlines claiming that the iPhone WILL NOT replace the Garmin inReach. Just to be clear, we agree.
The new iPhone also won't replace your trusty full-frame mirrorless or DSLR camera, even though the iPhone 14 Pro comes with a new sensor that's a whopping 65 percent larger than the previous version and can produce super-detailed 48-megapixel images.
But, Apple's new upgrades are smart, useful, and will undoubtedly help millions of people take better pictures and others get rescued from scary or maybe even life-threatening situations. Both are huge wins. Let's take a closer look at the two upgrades that will be of most interest to outdoor enthusiasts.
Emergency SOS via Satellite
The Emergency SOS via Satellite service, which will come to the iPhone 14 lineup in November, will allow users to contact emergency services via satellite texting when those users are out of cell range. Because not all emergency service providers are set up to receive emergency texts, Apple created a series of "Relay Centers" that are staffed with trained responders who can receive the emergency text and call a local emergency service on the user's behalf.
Here's how it will work: First, if someone tries to contact 911 but cannot establish a cell signal, the Emergency SOS via Satellite feature will pop up. Users can also use Siri to start the emergency function. A built-in feature will guide the user on where to position and point the phone to find and maintain the best connection with a satellite.
Once a connection is established, Apple says, users will be presented with an initial menu of pre-programmed messages. The user has to tap a response to each of these messages, which were designed with the help of emergency responders to convey the most important information they might need. Apple says these pre-programmed messages are compressed so they can be sent in as little as 15 seconds if the user has a clear connection to the satellite.
Meanwhile, the Emergency SOS via Satellite feature will automatically share the user's location and emergency contacts. It also reports battery percentage status so that emergency responders can see if the phone is running low.
Once the emergency service has been contacted and the most important information has been conveyed via the pre-programmed messages, the service will then allow users to send and receive custom messages so they can provide details and so emergency responders can ask questions.
Satellite communication will also allow iPhone 14 users to show their off-grid location in real-time to their friends and family via the Find My feature. If you're on a long hike, for example, your family will be able to check your location throughout the day just the way they might check your location on a road trip when you're in cell range. Apple says the impact to the phone's battery life is minimal.
So how does Apple's new system compare to dedicated satellite communicators like Garmin? While it is likely some people will choose to rely on the iPhone rather than investing in another device, as loyal Garmin users from across the world loudly pointed out when the Apple feature was announced, inReach products are not going anywhere.
We agree, because the Garmin inReach products—the most top-of-mind comparison to the new Apple service—are still significantly more robust in several key ways. The battery will last longer than the iPhone battery, giving users peace of mind if they're out for several days. Garmin also includes non-restrictive two-way messaging, so, in addition to signaling emergency services, users can contact anyone they want, such as family members. Also, if the user is really in trouble and doesn't have the time or wherewithal to deal with Apple's mandatory menu of emergency messages, Garmin's SOS button instantly alerts emergency responders. And lastly, Garmin products are built to take an absolute beating; the iPhone is robust, but would likely fail more quickly than an inReach.
Even if it doesn't make other satellite communicators obsolete, the iPhone Emergency SOS via Satellite feature will absolutely be useful. Thousands of people, many of whom would never buy a Garmin inReach device, will likely use the service to help them out of terrifying and dangerous situations. Some have questioned whether the service will be overused, or misused, by people who don't technically need emergency services. But emergency responders report they would rather have more information up front, even if they don't respond, rather than not enough information, leaving them without the resources needed to perform a necessary rescue.
Apple says the service will be free for the first two years. When they start charging, my guess is that they'll offer one affordable plan (similar to their Music or iCloud service prices) for everyone. Down the road they could offer more services in the Emergency SOS feature and create tiered plans like Garmin that are based on usage and features.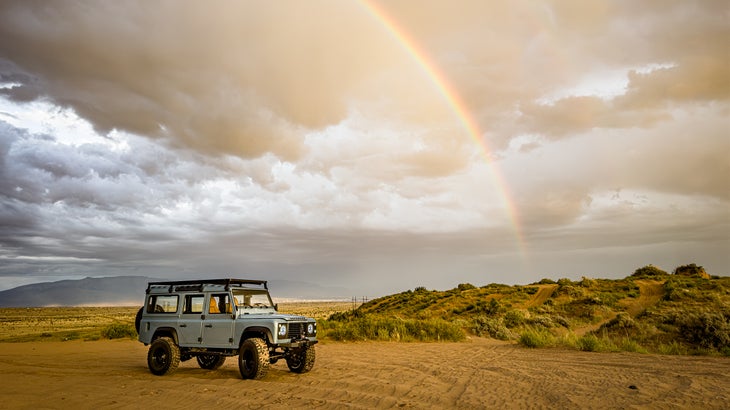 The New iPhone 14 Pro Camera
As always, Apple made the biggest camera update to their Pro (and Pro Max) model, so I'm going to concentrate on that here. And, as usual, Apple found clever ways to improve their camera system by enhancing both the hardware and software that the new iPhone 14 Pro uses to capture images.
The biggest upgrades were made on the iPhone 14 Pro's wide-angle 24-millimeter camera, the default lens that people use most often. Most significantly, the camera's sensor grew by a healthy 65 percent from the previous iteration. The larger the sensor, the more light it can drink in, and more light equals better picture quality. This new sensor now allows the iPhone 14 Pro to create 48-megapixel images that are four times larger than the 12-megapixel images you get from the iPhone 13 Pro. More megapixels equals more detail, so photo buffs will be able to capture images where the finest parts stand out even more.
These 48-megapixel images are also captured in Apple ProRAW, an uncompressed format that provides as much digital information as possible and allows photographers to edit the photo so they can bring out shadows, tone down highlights, and get the colors exactly how they want them.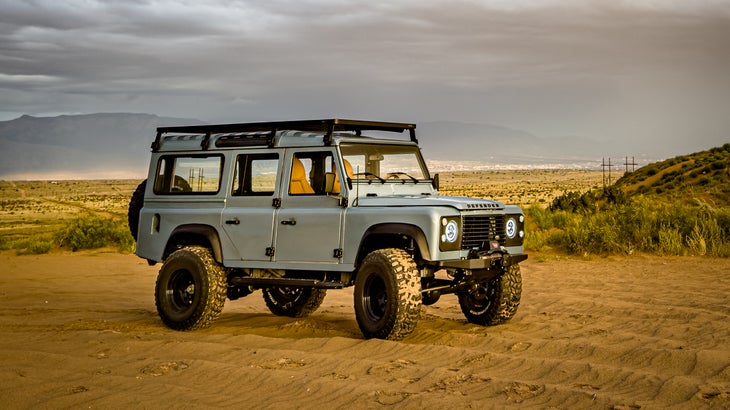 In low light situations, users can tell the main iPhone 14 Pro camera to take 12-megapixel images using the same sensor. To do this, the camera takes every four pixels on the sensor and converts them into a much larger "quad pixel" that is like a larger dish for drinking in light, allowing for less grainy images at night or when the light isn't optimal.
The larger sensor behind the 24-millimeter camera gets a new stabilization system that also helps deliver sharp images in low light. Finally, the lens on the 24-millimeter camera also gets a faster, F/1.78 aperture, which opens the lens wider to let in—you guessed it—even more light. There's also a 2X zoom, that Apple created by cropping in on the middle 12 megapixels of the new larger sensor, making the 24-millimeter lens act like 48 millimeters.
On the software side, the big update is something Apple calls the Photonic Engine, which is related to something they call Deep Fusion. Deep Fusion is a way for the iPhone to capture multiple images in a row, almost instantly, and then take the best parts on a pixel-by-pixel basis and combine them to increase the dynamic range (the camera's ability to capture great highlights, midtones, and shadow detail). In the new camera, the Photonic Engine does that process earlier, and chooses the best parts of each photo before those photos are compressed. By using uncompressed images, there's more information to choose from and you get better results, particularly in low light. An important note: the Phototonic Engine is also available on the non-pro iPhone 14, but is not used when you're shooting in Apple ProRAW.
The best image quality test for me and several of my professional photography friends use is to shoot an image and then take it into a photo editing program like Adobe Lightroom to see how much we can play around with the photo—pull out the shadows, tone down the highlights, and adjust the color—before it falls apart and starts looking junky. Lower-resolution images don't allow for much of this, but images from pro-caliber cameras like the Sony A7RIV allow for plenty.
It's immediately clear that a 48-megapixel image shot in Apple ProRAW allows for significantly more toning than a 12-megapixel ProRAW image coming from the iPhone 13 Pro. All those extra megapixels store more information, so there's more you can do to the photo to get it just right in a post-processing workflow. It's also easy to crop in on an image (like the Land Rover cropped above) and see that the 48-megapixel image helps you retain detail that would not be there in a 12-megapixel image.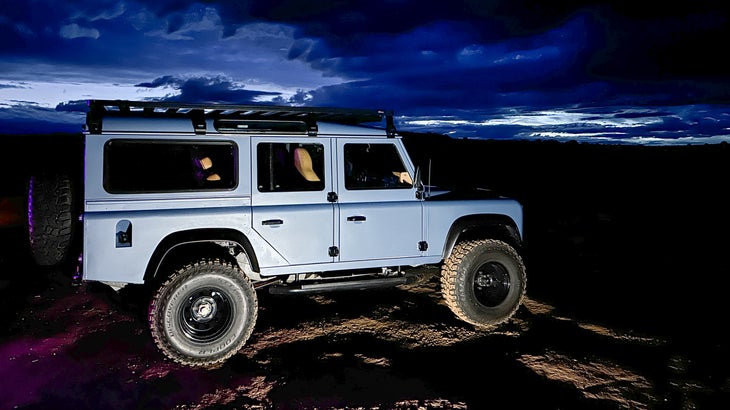 I was able to get out for one quick night shoot to test the low light capabilities of the iPhone 14 Pro and could clearly see the difference that the new, larger sensor makes when it's taking the smaller pixels and turning them into quad-pixels. The images shot this way had significantly less noise, or grain, than the same image shot with the sensor at 48 megapixels. These low-light 12-megapixel images didn't stand up to much toning in Lightroom, and I'd never try to make photo prints of them, but they looked great for such terrible conditions and will play just fine on Instagram.
Storage and processing power will be a concern for some people because 48-megapixel files take up a lot of space on an iPhone. If photographers plan to shoot exclusively in that format they'll want to invest in the one terabyte version of the iPhone 14 Pro and will have to figure out which iCloud plan can store all their photos. When it comes to processing a 48-megapixel image, you will also need a fairly fast computer. In my test, a new Macbook Pro didn't blink, but anyone with an older computer might find the editing process a bit clunky.
Even with all this upgraded ability, the new iPhone 14 Pro will not replace pro-level mirrorless or DSLR cameras because its sensors are not as powerful and it is not compatible with the incredible collection of lenses that pro photographers rely on. As a photographer, however, I'm still super excited to have this more powerful camera in my pocket for everyday adventures as well as for big days in the backcountry. It's capable of capturing stunning images that will store lasting memories—and it still fits in my pocket.
Lead Photo: Jakob Schiller