5 Adventure Tools You Can Keep on Your Key Chain
Don't go far without one of these handy implements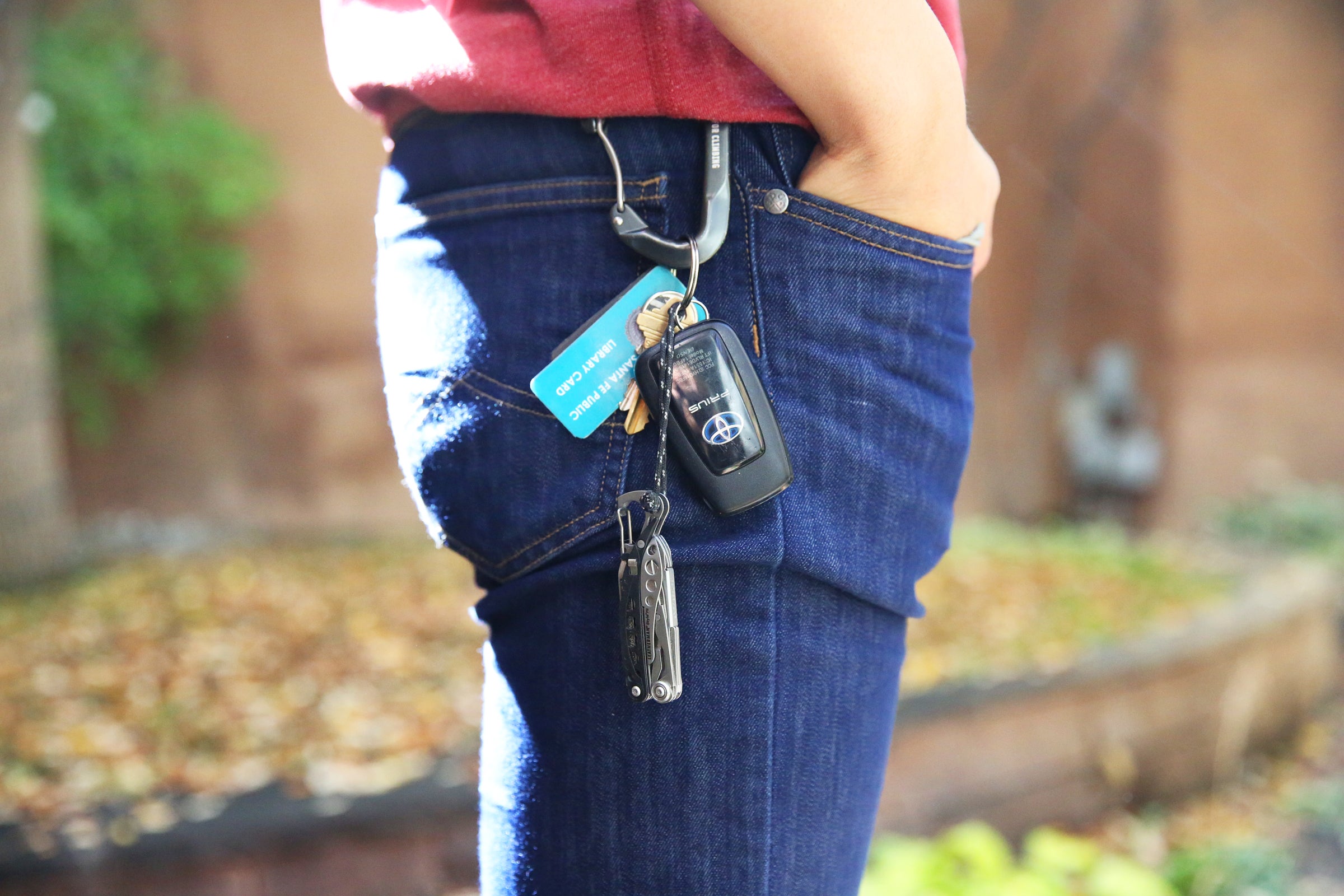 Heading out the door? Read this article on the new Outside+ app available now on iOS devices for members! Download the app.
Your key chain takes up the most room in your pocket but is also the least useful thing you carry on a daily basis. But clip the right tools to that key chain and it becomes an indispensable asset. We've picked five of our favorite key-chain tools to help you make the most of the valuable real estate between your car key and gym membership fob.
SOG Keytron ($20)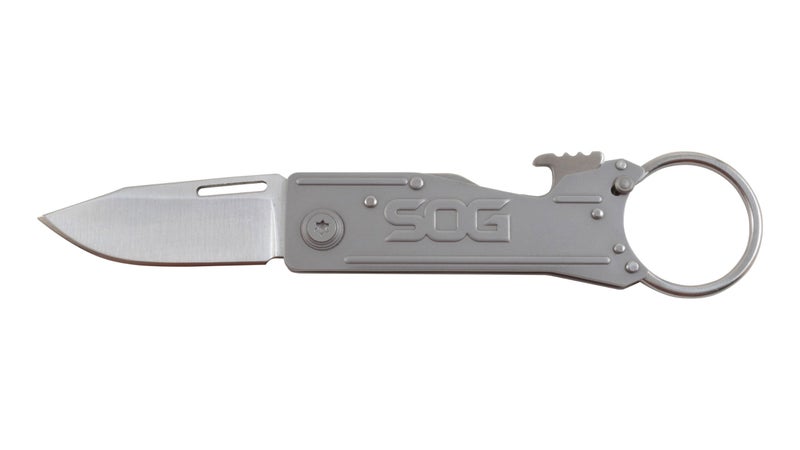 The Keytron brings a tactical aesthetic to the key-chain knife category, sandwiching a 1.8-inch stainless-steel blade in a stainless-steel case with a matte finish. It weighs just 1.3 ounces, has a built-in bottle opener, and goes on and off your key chain easily ​​with an unlocking loop.
---
Leatherman Style PS Multitool ($30)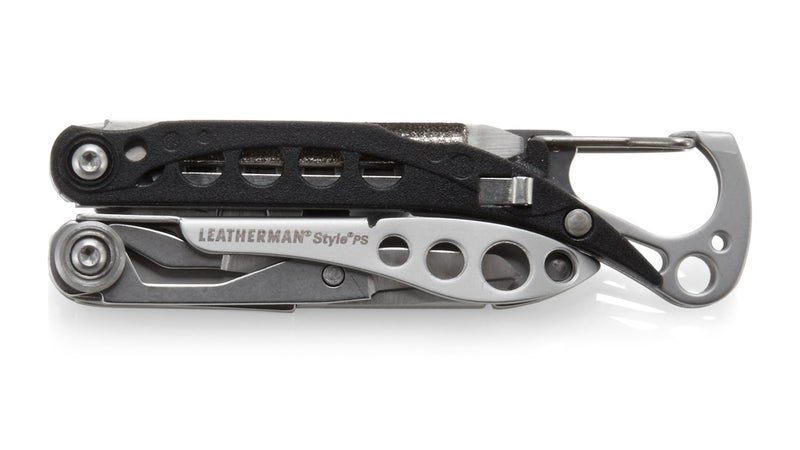 There's nothing more irksome than having your multitool taken by TSA. The Style PS removes the blade from the equation, giving you an air-travel-friendly multitool with spring-loaded pliers, scissors, screwdrivers, wire cutters, and tweezers in a tiny package that's just shy of three inches long and only 1.58 ounces. The tool attaches to your key chain with a small carabiner that doubles as a bottle opener.
---
Gerber Dime ($21)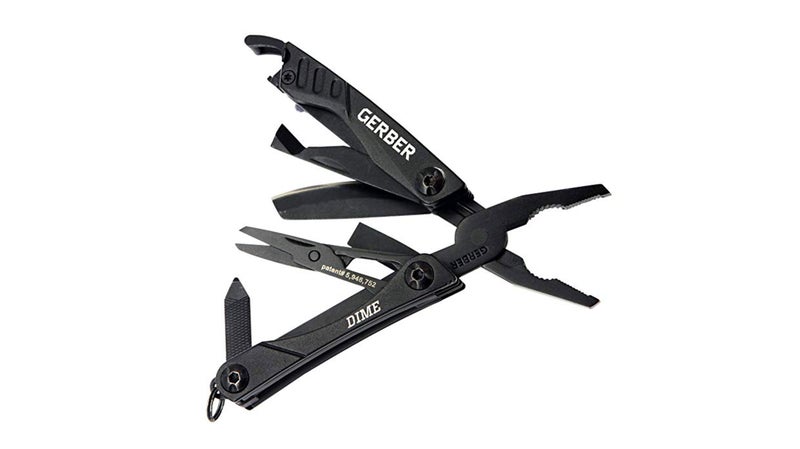 The Dime might be the most beloved key-chain multitool of all time. The mini EDC staple is loaded with ten tools built for everyday use, the handiest of which might be the retail-package opener. You also get a solid fine-edge blade, a file, tweezers, and pliers, all in a spring-loaded, butterfly-opening unit that weighs just 2.2 ounces. There's a TSA-acceptable version without the blade, too.
---
James Brand Elko ($60)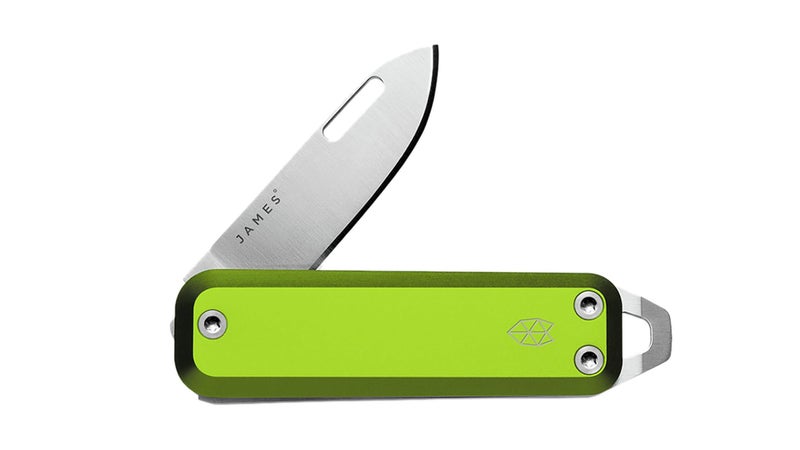 The EDC gear that James Brand makes is as pretty to look at as it is functional to use, and the Elko is no exception. It's a simple key-chain knife with a 1.8-inch stainless-steel blade on a slick, modern aesthetic that might make all your other EDC essentials look a little frumpy in comparison.
---
Griffin Pocket Tool ($26)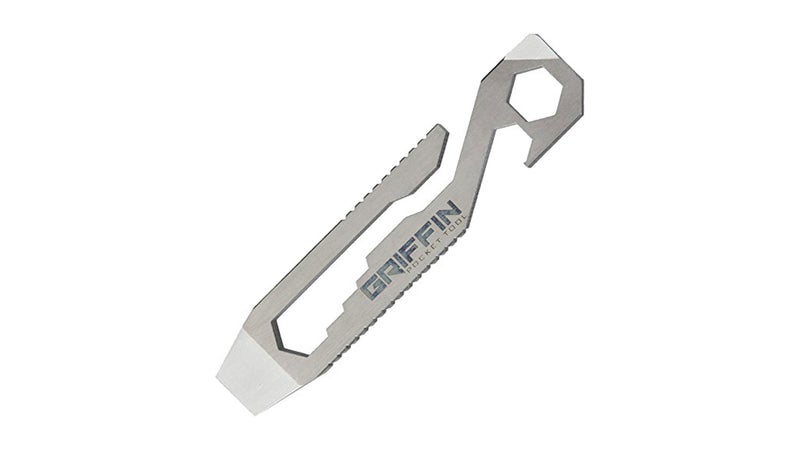 It's only three inches long and has absolutely no moving parts, and yet Griffin is able to jam 12 different tools into this slender piece of metal. You get a screwdriver, prying and scraping tools, five different wrenches, and a bottle opener. The handiest tool of them all is the deep hook that lets you hang your keys on your belt, pocket, or backpack, clearing space in your pockets for other essentials. Choose your metal, from the inexpensive stainless steel shown here to the crazy-light carbon fiber.