Is This Backpack the Perfect Weekend Bag?
Not quite—but it's damn close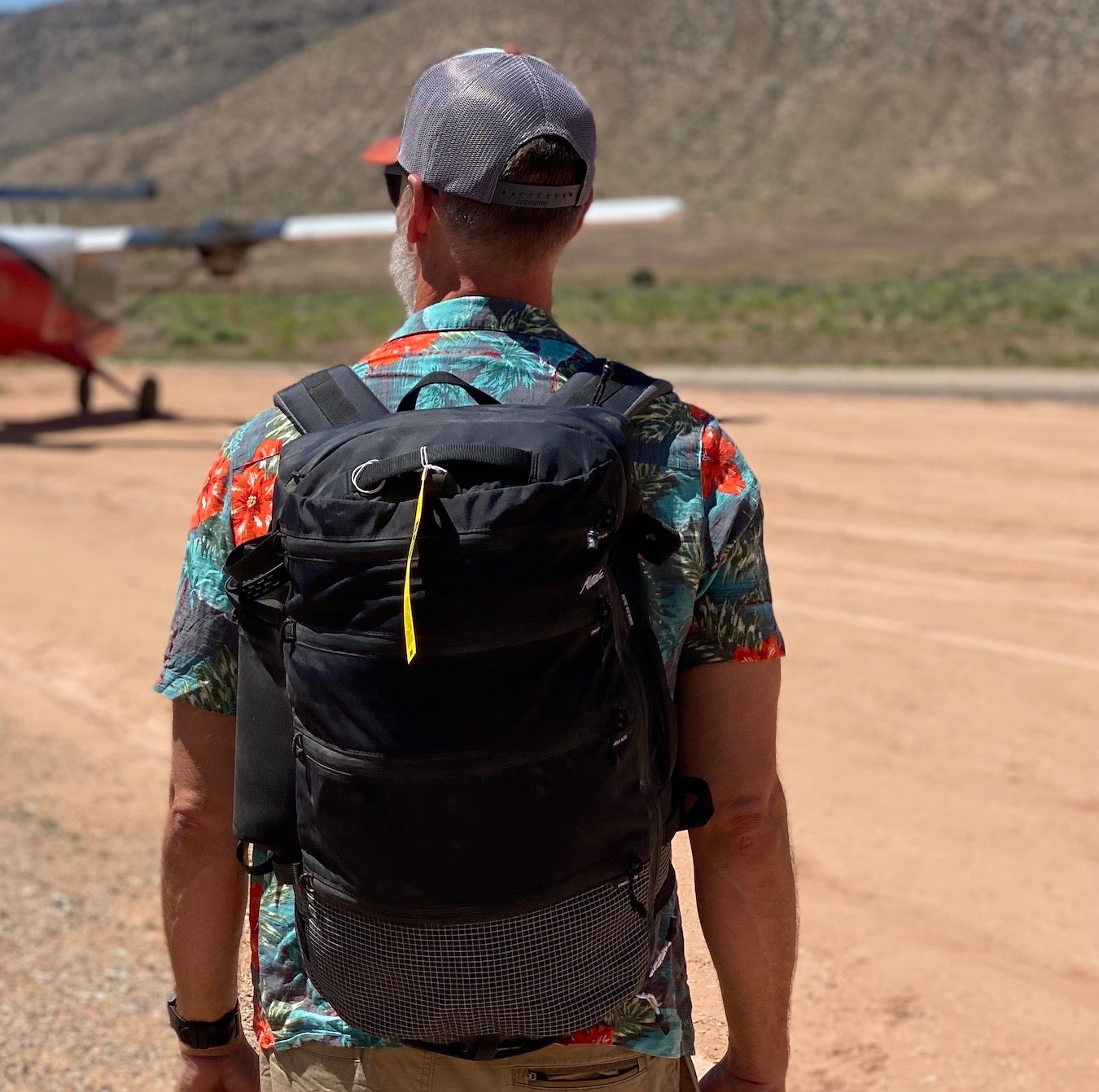 Graham Averill
Heading out the door? Read this article on the new Outside+ app available now on iOS devices for members! Download the app.
I'm obsessed with the idea of having a single bag for a weekend trip—something that can handle my computer, light photo equipment, and all the clothes and gear I'll need for a variety of adventures. I don't like carrying a work backpack plus a clothes and gear bag because I loathe checking bags and I like to have my hands free as I move through airports.
So, the perfect pack would have a laptop sleeve, but also be tough enough to handle being tossed around in the dirt. Obviously, said bag would need to have ample carrying capacity, but also be small enough to meet carry-on requirements. It's a suite of characteristics that has proven to be so hard to find that the perfect weekend bag has become downright mythical in my mind, right up there with the perfect IPA.
Testing the Matador SEG28
Recently, I tested out the new Matador SEG28 backpack ($250), which almost lives up to my unrealistic ideals for a weekend adventure bag thanks to its 28-liter capacity and unique compartment system that allows you to separate items into myriad pockets. I've used the SEG28 for the last two months, loading it up for multiple short road trips and carrying it on two adventures that required multiple flights, and in my mind, it's pretty damn close to being my perfect weekend travel bag.
If you're not a pocket person, check out this weekend bag recommendation from one of our other columnists, Jakob Schiller. 
The first thing you notice about the SEG28 is all the zippers, each of which leads to a different sized compartment. Think of them as integrated packing cubes. You put your socks and skivvies in one, your running gear in another, and date-night threads in another—it's like having drawers built into your bag. The SEG28 is the latest version of Matador's popular "segmented" line, which offers the same compartment system in different sizes. I tested out the SEG42 a couple of years ago and was delighted with the packing system, but was intrigued by the SEG28's more modest size. At 28 liters, Matador labels the SEG28 as a "travel" and "daily carry" pack. I think it's a bit bulky for daily use, but this size is great for a weekend trip. There's enough room to accommodate apparel and gear for a variety of activities, but not so much room that you'll mindlessly fill it up with items you don't actually need.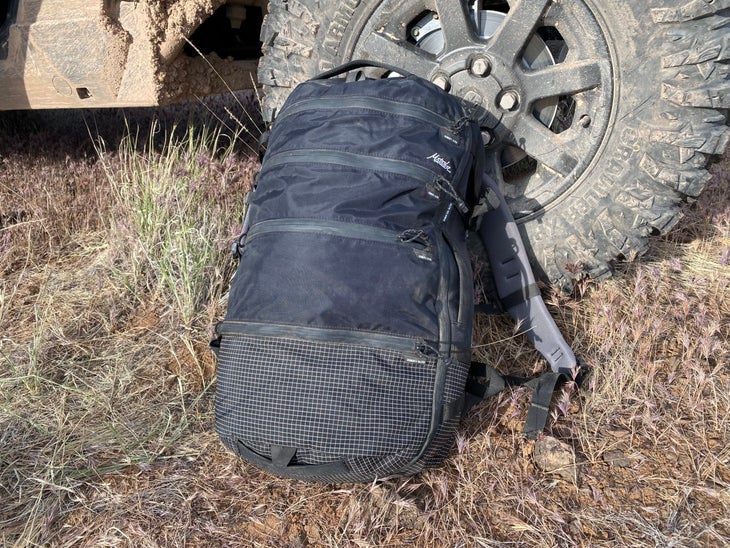 I carried this bag on trips where I went on trail runs and out to fancy dinners; where I mountain biked and camped; and where I hung out with my family and cruised on the beach, and I loved separating my clothes and gear accordingly. Basically, it was always easy to quickly find the exact pair of socks or shirt that I needed.
But there's also a single large compartment, accessed via a clamshell zipper, where you can place bulky items that might not fit inside one of the pockets, like a jacket or helmet. In theory, you could eschew the pocket system altogether and just pack this thing like a traditional backpack, but that would be ridiculous, like when people don't use the seat heaters in their cars during winter.
Typically, I'll start the trip with each pocket filled, separating my accoutrements accordingly. As the trip progresses, I shift the dirty clothes to the main compartment. By the end of the trip, most of the pockets are empty and the clamshell space is full of dirty clothes. That makes unpacking on the backend of the trip simple because I know what's dirty and what's clean.
Besides the packing, the backpack system is more comfortable than the straps used on their previous versions of the SEG series I've tested, with ample structure and padding. I wore it for hours as I wandered through the Las Vegas airport looking for a fantastic snack, and my shoulders never fatigued.
There are a few other details that help take this pack to the next level: it's made from recycled and Bluesign-approved materials, it has an external water bottle pocket (you'd be surprised at the number of packs that don't have one), and the luggage handle passthrough has a hidden zipper pocket for your passport or phone. It's also very water-resistant, since it's constructed from reinforced ripstop and nylon with a polyurethane (PU) waterproof coating and YKK zippers coated with PU sealant. I wouldn't use it as a flotation device if my plane goes down over the ocean, but I have no qualms standing in the rain with this pack on my back.
Drawbacks of the SEG28
Does it sound like I'm glowing? I am glowing a little bit, but there are a couple of small things that bothered me about this bag. First, there's an "admin" pocket at the top of the bag designed to carry things like your wallet, medication, snacks, and headphones, the stuff you need to access quickly while you're traveling. But if the bag is packed to the brim, all of the space in this pocket is squeezed tight by the others. I could still pack it, but I couldn't really get anything out of it on the fly. I had a similar issue with the laptop sleeve, which is designed to fit a 16-inch machine, but could barely accommodate my 15-incher in its plastic protective case. When the bag was packed full, I had to work hard to squeeze the laptop into its sleeve and it was almost impossible to retrieve it. You could argue that I shouldn't overpack my bag, but I'd counter that it's human nature to fill the space we're given.
These sound like minor complaints, but both issues impacted the usability of the bag on multiple occasions during each trip. Think about the number of times you reach into your bag for a snack or your headphones, or how often you need to grab your computer to knock out emails while waiting out a layover. Are these problems deal breakers? Hell no. I still drink all kinds of IPAs even though none there's not one I would choose to drink for the rest of my life.
The Matador SEG28 is an almost perfect weekend travel pack. And almost perfect is good enough for me.
Lead Photo: Graham Averill