The Most High-Tech Ski Helmet We've Seen Debuts on Kickstarter
The $800 Forcite Alpine packs a 4K action cam, GPS, and accelerometer into its shell. You don't need all this tech in a snowsports lid. But do you want it?
Heading out the door? Read this article on the new Outside+ app available now on iOS devices for members! Download the app.
Last winter, Sweet Protection debuted its $450 carbon-fiber Grimnir helmet, one of the most expensive snowsports models we'd ever tested. The new Forcite Alpine, which launched on Kickstarter Tuesday, costs almost twice as much, with a retail price of $799. 
For eight Franklins, you get a ski helmet packed with more tech than some cars' dashboards. The Bluetooth-enabled Forcite Alpine comes with a built-in 140-degree 4K action cam with a 13.5-megapixel sensor, GPS, an accelerometer, speakers, a microphone for helmet-to-helmet communication, and a 400-lumen headlamp (LEDs frame the brow-mounted camera). You can control all those functions, auto-edit your footage, and view your GPS track via the companion app. 
The battery lasts up to eight hours, according to Forcite's Australian founders. And the whole package weighs just 700 grams. (The Grimnir weighs 600 grams.) Cool, right? The lid bascially lets you ditch the GoPro and maybe even the cell phone (if your buddies buy Forcites, too), and capture video and communicate with your group.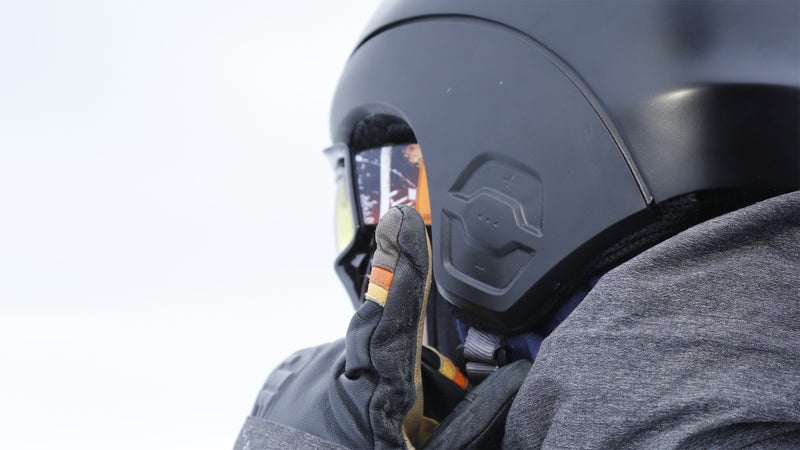 Maybe the most compelling argument in its favor: the Forcite Alpine could be safer than other lids because you don't need to attach a third-party mount—which can compromise a helmet's structure during a crash—to capture video. The Grimnir was designed to prevent an external mount from shattering the shell. The Forcite eliminates the need for a mount altogether.  
As for the tech itself, there are some flaws. For starters, because the Forcite uses Wifi to pair with other helmets, its range is limited to just 600 feet. 
And then there's the camera. There's no image stabilization if you're shooting in 4K (the camera does have image stabilization up to 1080p x120fps), which means your high-res footage is going to be so shaky when you're skiing or riding that it will likely be rendered useless. And while an auto-editing app—guided by the built-in accelerometer to highlight the moments when you're going fastest or sending the highest—sounds good in theory, we've yet to try one that actually works well in the field.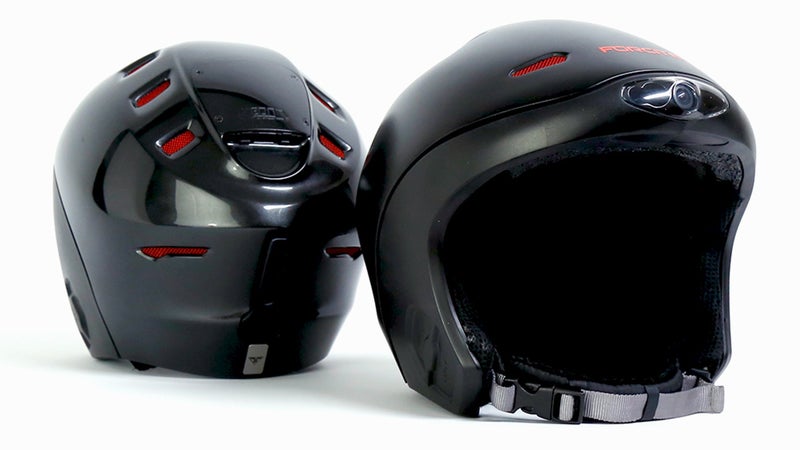 If you crash, the helmet shell is finished. But Forcite built the electronics to be modular so they can be placed into a new shell.*
Bottom line: If you're an early adopter and want the techiest, geekiest helmet on the hill and don't mind taking an $800 risk, take a look at the Forcite Alpine. 
The lid is expected to hit retailers in January. 
*This story has been updated to correct information about what happens if the helmet is involved in a crash.
Lead Photo: Forcite Helmet Systems