Open an App and Share the Stoke
Gociety, a Denver-based startup, wants to harness one of the fastest growing movements in fitness—group workouts.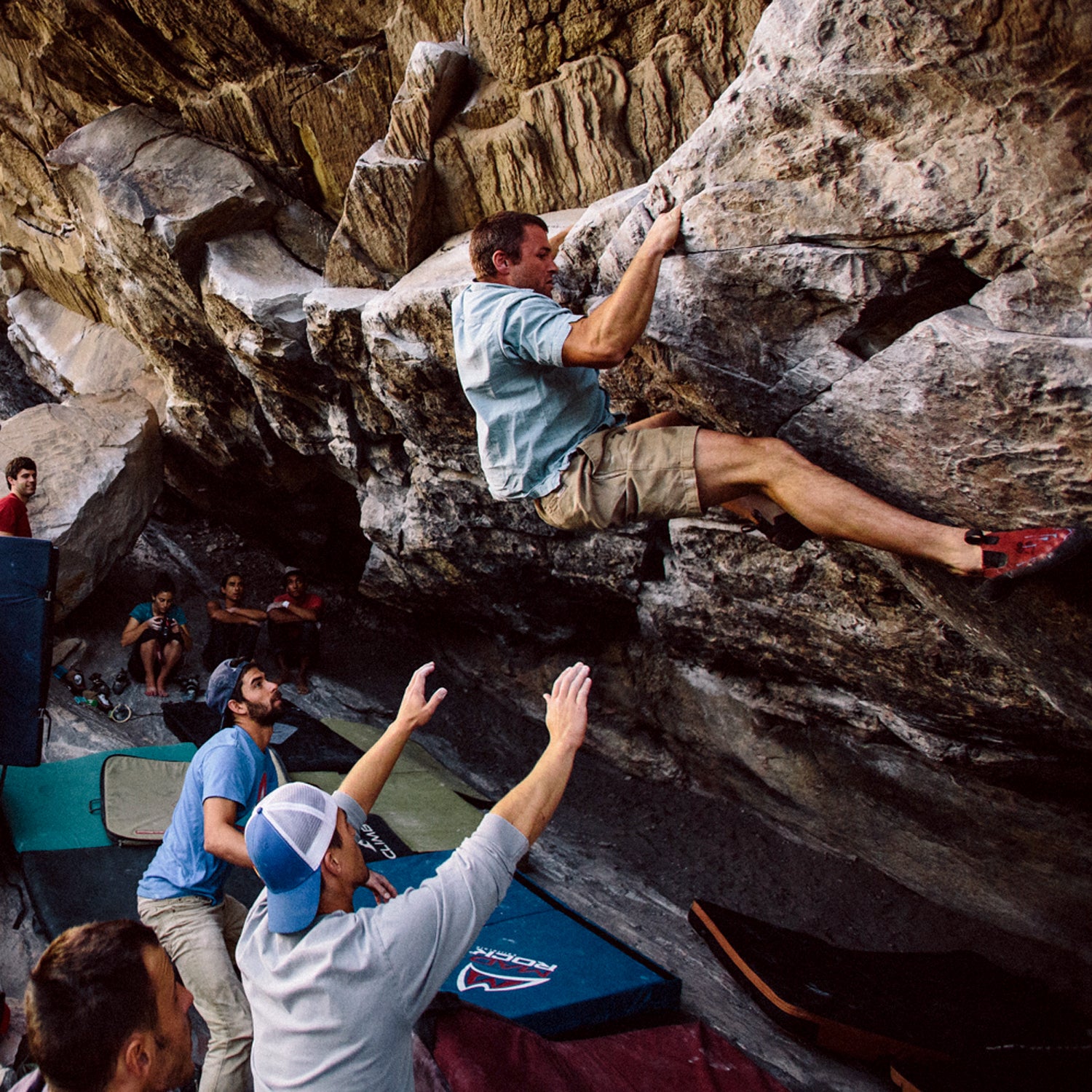 Courtesy of Gociety(Photo)
Heading out the door? Read this article on the new Outside+ app available now on iOS devices for members! Download the app.
It's 5:47 a.m. on a Tuesday and I just pulled into the upper lot at Red Rocks, Colorado's favorite concert-venue-slash-pain-factory. Runners from across the Front Range come here to hammer the amphitheater's 192 steps, while admiring the Denver skyline with gritted teeth and quivering quads. But right now it's pitch dark and 21 degrees. I'm alone, but not for long: Five people joined the "plan" I posted last night on Gociety, a social media startup for like-minded outdoor enthusiasts. I jog to the meeting spot specified in my post, and a few minutes later I see a headlamp bobbing toward me. "Are you Jeff?" the person asks. "Thanks for setting this up!"
Unless you live in Colorado, where 80 percent of the user base is located, or Washington, where another 10 percent reside, there's a good chance you've never heard of Gociety or employed the site to organize an activity. This could change soon if the company's momentum continues.
Launched in January 2014, Gociety has more than 10,000 skiers, snowboarders, cyclists, climbers, kayakers, runners, backpackers, and miscellaneous fitness enthusiasts as members, and it's on track to hit 100,000 from across the world by the end of 2015. "We're still in build mode, but ultimately we want to be the first place people go when they want to plan an outdoor activity," says CEO and founder Alex Witkowicz.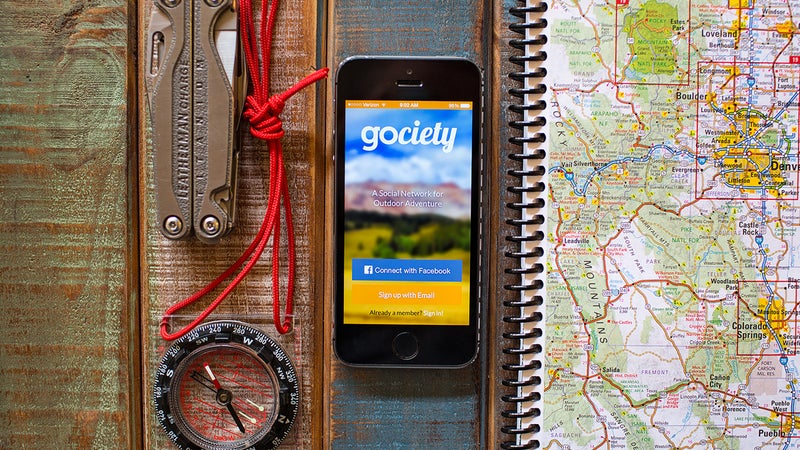 Put differently: Gociety wants to become the Internet's number-one portal for spontaneous bro-downs. Unlike MeetUp.com, which charges anywhere from $10 to $40 for the power to create new groups, the site is free. And since the outdoor category is relatively small, you don't have to navigate a maze of subcultures and offshoots to find non-weirdos to connect with. And yet the Gociety audience is relatively diverse, and includes everyone from climbers to road bikers to yoga fanatics. Read: It doesn't lend itself (at least not yet) to the kind of posturing or trash-talk sometimes found on niche forums (we're looking at you, MTBR and Newschoolers).
Perhaps the biggest difference between Gociety and other online outdoor communities is the actionable design: every user-generated plan is an invitation to get outdoors and do something awesome. "We want people to actually participate in the activities they love, not just talk about them," says co-founder and CTO Anna Thielke.
The Gociety story begins in 2012 when Witkowicz, a multimedia editor, and Thielke, a UX designer, were laid off from Skiing Magazine. They kicked around business ideas and tried to start a digital magazine, but the concept kept evolving. "We had this community feature that we jokingly called 'Instabro' to help people connect and organize activities." says Thielke. "At some point that became the idea and we scrapped the magazine part."
The two spent about a year conducting market research and refining their business plan before renting office space at Denver-based Battery621, a shared workspace that counts Icelantic, Spyder and Backbone Media as tenants, and deciding on a company name. After several rounds of product iteration and a successful beta launch in 2013, the site went live last January. As the number of members started to rise, so too did the number of Gociety-fueled activities. (Witkowicz and Thielke try to join as many as possible.)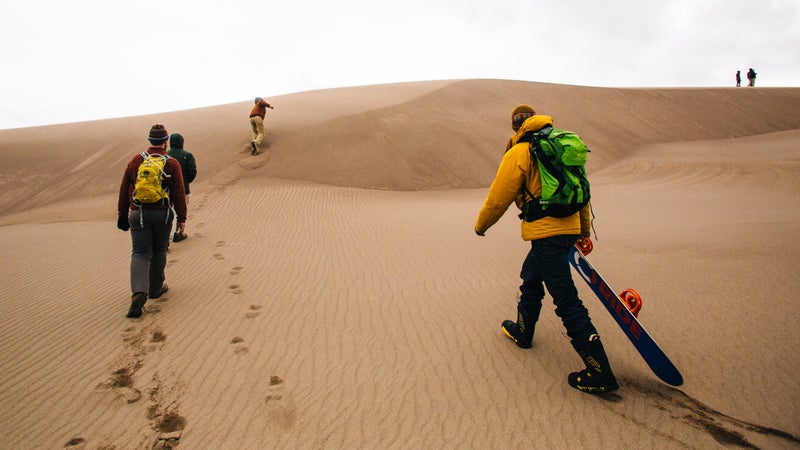 Gociety is on a bit of tear at the moment. Bolstered by new features like a Reddit-inspired upvote button, private messaging, the ability to give somebody a "high-five," photo comments, and a preview feature, the number of members spiked by 25 percent in the first five weeks of 2015. "We want to be a global community of like-minded individuals coming together to experience life in the outdoors," wrote Witkowicz in a recent blog post. "Gociety members will travel the world and their own backyard to meet other members who share their passion for being active."
Of course, the Gociety model isn't for everyone: There will always be people who only care to run, ride, ski or climb with established groups of close friends. If your go-to crew is anything like mine, however, your scheduling efforts regularly devolve into email chains longer than the mileage of the activity you're trying to plan.
Gociety gives you a thicker Rolodex and a deeper pool of tribal knowledge. In fact, my early-morning Red Rocks run has turned into a recurring plan, and one week over a dozen people signed up. One of the guy's I've met is doing the Elk Mountain Traverse—the same race I've been training for—and we've since exchanged messages about strategy and equipment.
"We like to say that shared experience is the first step towards friendship," says Thielke. "You can sit next to someone on an airplane and talk about something you both love for hours, but you'll probably never see them again. Once you actually get out there together, suddenly you have a connection."
Lead Photo: Courtesy of Gociety