Gear Guy
What Our Gear Guy Is Getting His Family for Christmas
It's all about being thoughtful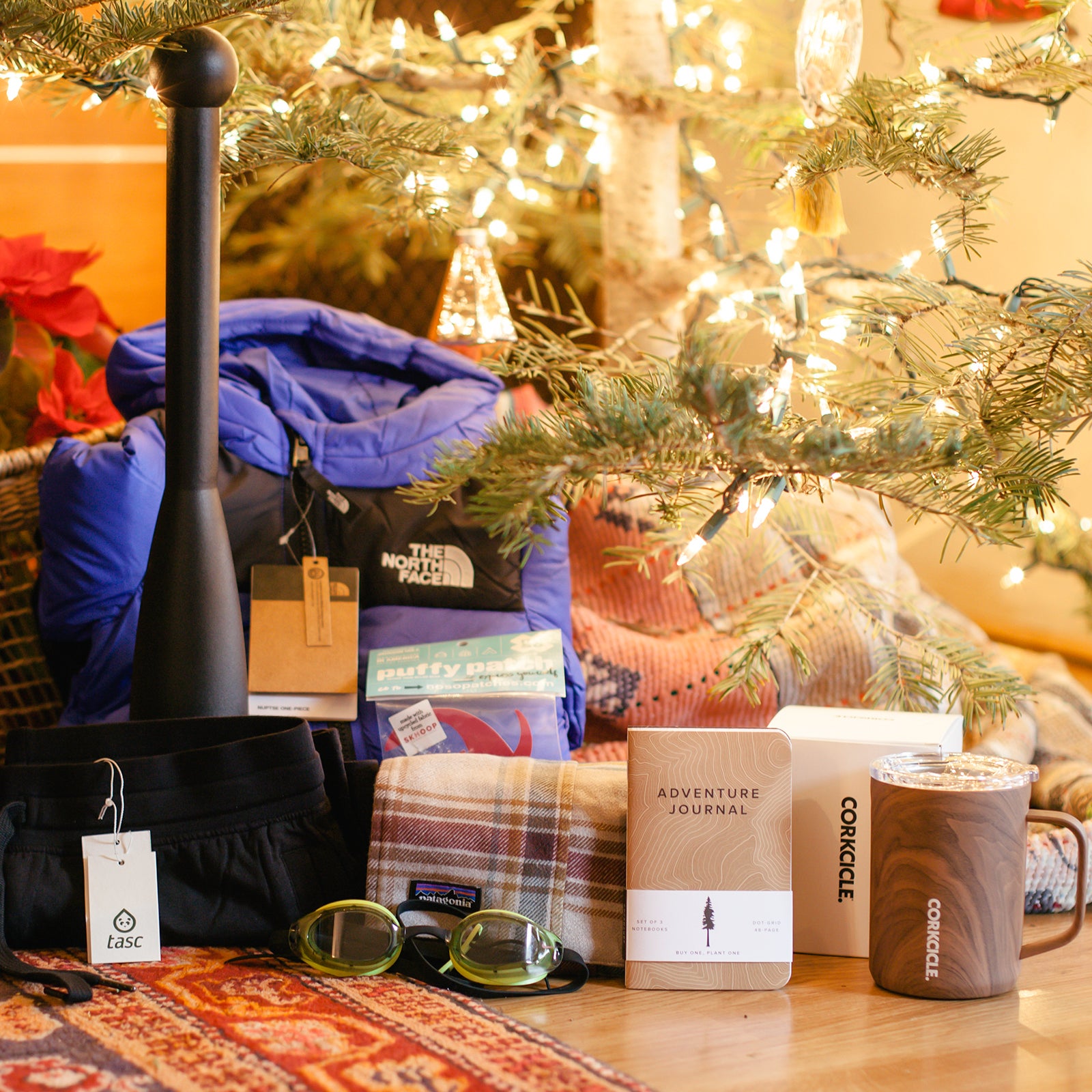 Sarah Jackson(Photo)
Heading out the door? Read this article on the new Outside+ app available now on iOS devices for members! Download the app.
Why should you care what I am getting my loved ones for Christmas? I've built my career on giving the best advice I can on what gear people should buy. With the exception of my daughter's gift, I kept my presents under $70 this year and bumped up the thoughtfulness. Here are my choices this holiday season.
Wife: Nike Swim Vapor Goggles ($35)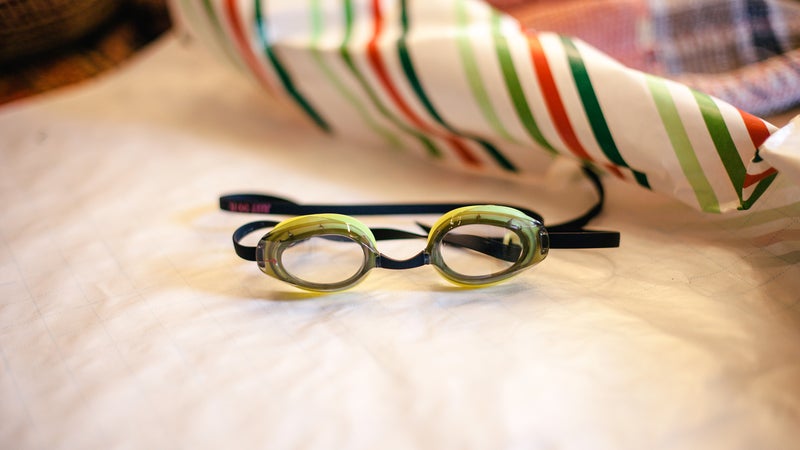 My wife, Sarah, and I share most of our sports—except swimming. While I still don't understand the draw, I am extremely proud of the discipline she shows ripping laps and dodging water aerobics enthusiasts at our local pool. I got her the Nike Swim Vapor Goggles because of their fantastic 180-degrees of peripheral vision (to help her avoid flailing limbs in the lanes). That extra field of vision won't come at a drag disadvantage because of how obsessively Nike minimized the profile of these goggles—they claim the Vapors are their most hydrodynamic goggle yet.  
---
Daughter: TNF Nuptse One Piece ($160)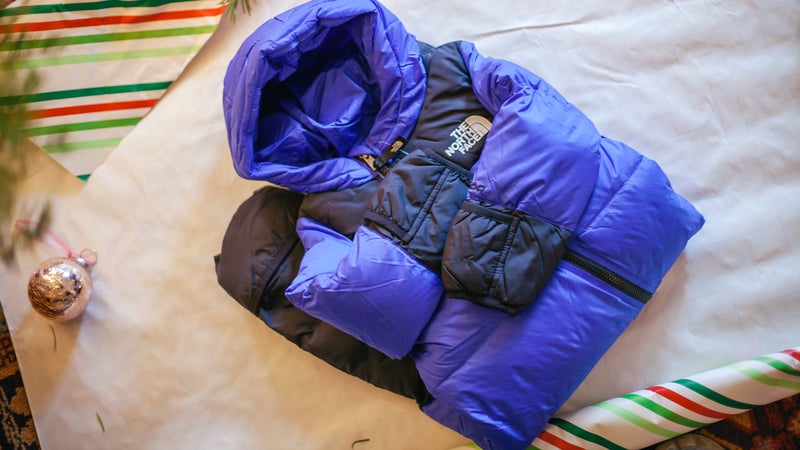 The the Nuptse One Piece is significantly more expensive than any other item on this list. But I would sell a kidney for my only child if it could buy her happiness. Plus, it's also kind of for me. The ample amount of 700-fill down and the DWR finish means I won't hesitate to bring her on a ski tour or snowman-building session in all but the wettest, coldest conditions. Knowing she will be safe, dry, and warm means I can take her on snowy adventures all winter—better for the both of us. 
---
Mom: Patagonia Fjord Flannel Patchwork Scarf ($45)
I'm a lot like my mom so I get her things I want myself. Similar to me, she prefers to look polished but is also practical about what she wears. The Fjord Flannel Scarf is solidly built from the same 100-percent organic cotton that Patagonia makes my favorite heavy duty flannel shirts out of. It's also extremely soft on your skin, while its patched style give it nice color pops without being flashy. 
---
Dad: Adventure Journal Notebooks ($13)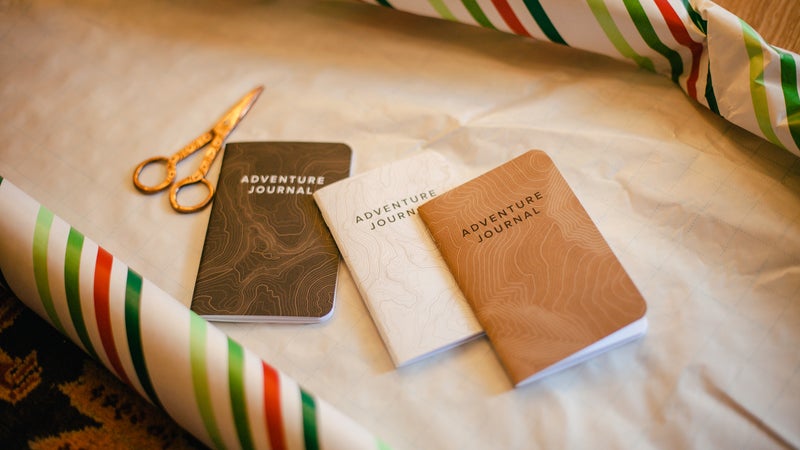 My pops is an idea guy. When he's on fire, particularly when talking business, he has so many that he can be tough to keep up with. I want to make sure he doesn't lose them with these rad topo-map exterior notebooks from The Adventure Journal (AJ). While any pocket-sized notebook and pen can catch ideas on the fly, AJ's extra layer of intention in these notebooks—from the mountains featured on the front to the tree they plant for every three pack sold—will help my dad generate some of his best ideas.
---
Brother: Onnit 15-pound Steel Club ($40)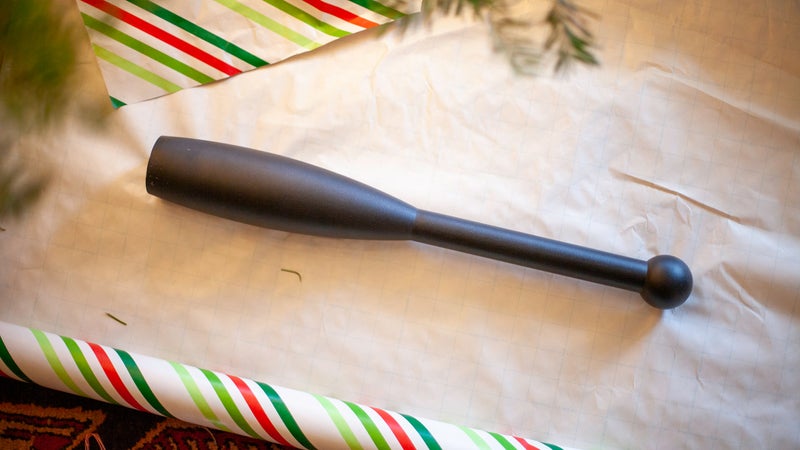 My older brother is a solid five inches taller than me and has always been a lot stronger. It seems fitting that my behemoth big bro should swing around a 15-pound mini bat in his garage to strengthen his arms and wrists. On top of easily fitting into a home workout kit, they're a novel way to change up a routine previously dominated by kettlebells and running.
---
Sister-in-Law: Corkcicle Coffee Mug ($25)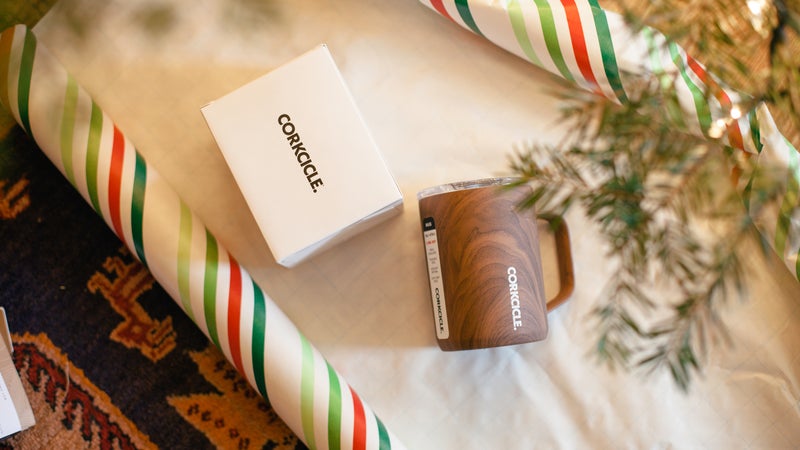 A traditional coffee mug or an insulated drinking vessel are pretty standard gifts. But the refined exterior of Corkcicle's Coffee Mug says: "I know you have style. I want to drink coffee with you while our families camp together this summer." Also, coffee is happiness and it can't hurt to be associated with it.
---
Father-in-Law: Tasc Legacy III Shorts ($78)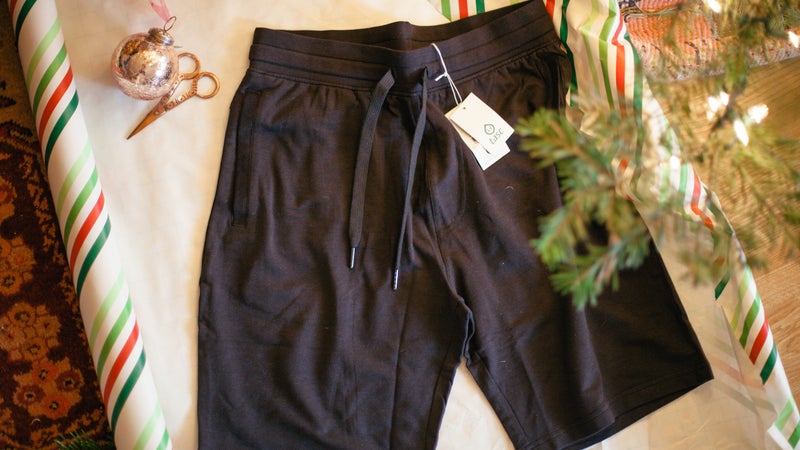 Last time I visited my father-in-law he athletically ran me into the ground. While struggling to keep up with him, I noticed that he rarely wore athletic shorts or shirts. Jack is not flashy about what he works out in: he'd prefer to sweat through a white Haines' undershirt than stress about hydrophobic properties. The Legacy shorts are perfect for him because they look like a classic black workout pair but hide amazing comfort and stretch details in their cotton, bamboo, and spandex weave. Solid performance in a subtle package.
---
Mother-in-Law: Noso Patches ($6 and up)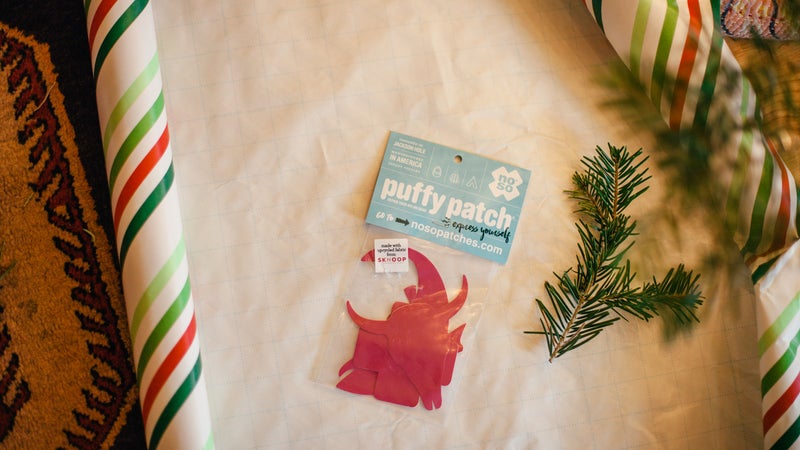 My mother-in-law Debbie is extremely involved with her local animal rescue and has a reputation for adopting animals that no one else can handle. As a result, she has a decidedly motley crew of cats. My wife and I got her a nice Big Agnes puffy jacket years ago that has had its ass kicked by their claws. Noso patches adhere to her jacket more firmly with each dryer cycle and add significantly more style to a jacket than duct tape.
Lead Photo: Sarah Jackson
Trending on Outside Online