The Seven Deadly Sins of Giving: Pride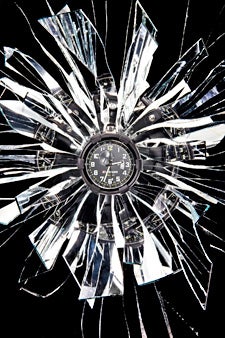 Lucas Zarebinski
Heading out the door? Read this article on the new Outside+ app available now on iOS devices for members! Download the app.
Wenger's water-resistant Traveler Pocket Alarm is a perfect blend of old-school cool and modern design. Its rubber-reinforced casing can take a beating, and there's just enough tech (alarm, dual time zones, built-in stand) to make it a worthy upgrade to any adventurer's travel kit. $250; wengerna.com
Wenger Traveler Pocket Alarm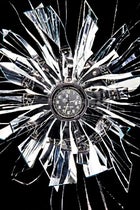 Wenger Traveler Pocket Alarm
Suunto Core Extreme Edition Everest
Suunto Core Extreme Edition Everest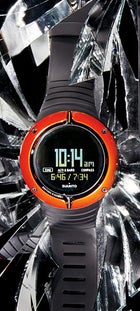 Suunto Core Extreme Edition Everest Watch
Suunto's Core Extreme Edition Everest has an entire suite of mountain-worthy features, including a digital compass, altimeter, and storm alarm, to name a few. And one cool little detail that sets it apart: this limited-edition version comes with the engraved signature of Apa Sherpa, who's summited the big rock 20 times. $429; suunto.com
Casio PAW-2000
Casio PAW-2000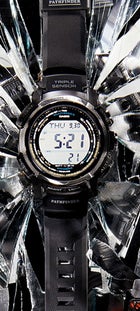 Casio PAW-2000
With an altimeter, barometer, and digital compass, Casio's waterproof PAW-2000 is built for adventure. But we especially love its slim design and remarkably easy interface: the buttons are clearly marked, so even your tech-compromised brother won't have to spend the rest of the holiday reading the manual. $350; casio.com
Tag Heuer Monaco 24
Tag Heuer Monaco 24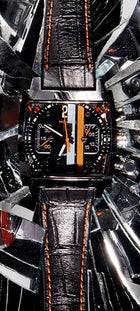 Tag Heuer Monaco 24
The pinstripes and oversize numeral on Tag Heuer's Monaco 24 are an homage to the 24 Hours of Le Mans, the world's oldest auto race. But the tribute isn't just aesthetic; the watch's timekeeping elements "float" within a race-car-like crash cage, so it can withstand a drop from 65 feet—or, say, a brush with a course barrier—without missing a tick. $10,900; tagheuer.com
PENANCE: Humility
Penance: Humility
Giving big doesn't always mean spending big. In fact, it rarely does. Because when you're out to show that you really, truly give a damn, the rule is to put in the time, not the money. Imagine Christmas Eve. She opens the box; inside is a plain CD with a simple note: play me. She does. You take her hand and, after all these years, lead her in the best waltz/mambo/whatever of her life. She learns then that you spent the past ten Thursday nights ditching the poker game to take lessons. Because it's not the thought that counts, dummy; it's the effort.