Gear Guy
Should I Invest in a Satellite Phone?
I'm gearing up for an upcoming trip to the Himalayas, but my family isn't so psyched for me to go. Should I invest in a satellite phone?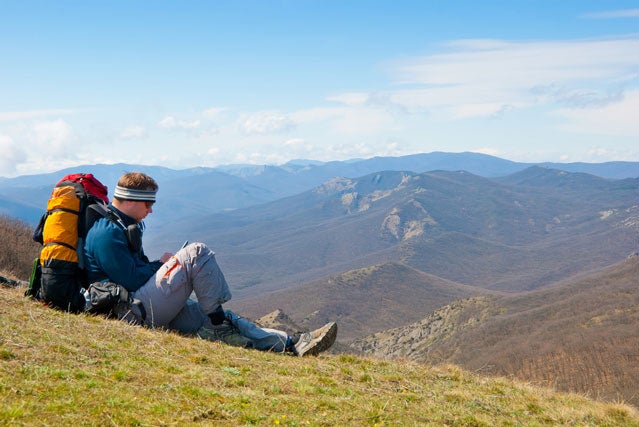 Heading out the door? Read this article on the new Outside+ app available now on iOS devices for members! Download the app.
Satellite phones have been around for decades, but there are a couple factors that make them more accessible now. First off, dozens of places now rent the equipment. Most Internet-based shops let you use one for the week for under $200 (both phone and minutes).
Because of huge new space-aged investments, sat phones deliver better service, more affordably. One of the main service providers, Globalstar, has been lagging because of its old satellite fleet, but next month brings a major upgrade. At the same time, the company sells its recreation-friendly Spot messaging service in neighborhood sporting goods stores. It's competitors, Iridium and Inmarsat, have gotten rugged new handsets in the last few months. The phones are typically over $1,000 to buy, but if you're traveling for a limited period, a rental may be worth the luxury of checking in with loved ones while wandering way off the map. Can you hear me now?
Here's the equipment you'd most likely use for exploring the outdoors, whether for a record-breaking attempt on the poles or a family trek to the Yukon.
Rent a Satellite Phone: Iridium Extreme 9575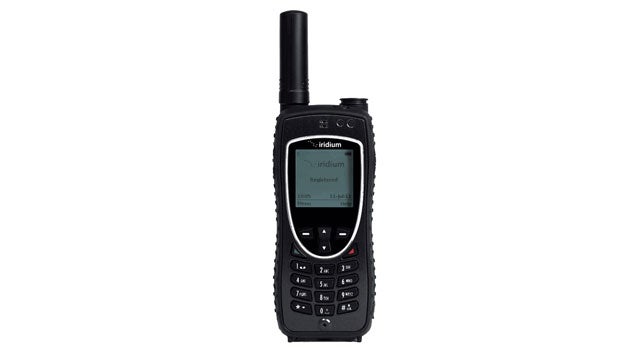 Iridium has the biggest coverage area—reaching the whole planet, including the poles. And its Extreme is the most outdoor-friendly unit available. Weighing 8.7 ounces, the Extreme can withstand assaults of pressurized water, shock, and dust, and its grippy surface is easier to hang onto. Battery life is good at 30 hours standby, four hours talk. Although a huge telescoping antenna flips out of this thing, the Extreme's size in compact mode makes it similar to an ordinary cell phone.
PRICE: around $1,500. AIRTIME: around $1.50 per minute (incoming calls free). RENTAL FEE: around $99 per week (various vendors). Because this phone is new, the rental fees are about $12 per week more than with Iridium's older phone, the 9555.
Rent a Satellite Phone: Globalstar GSP-1700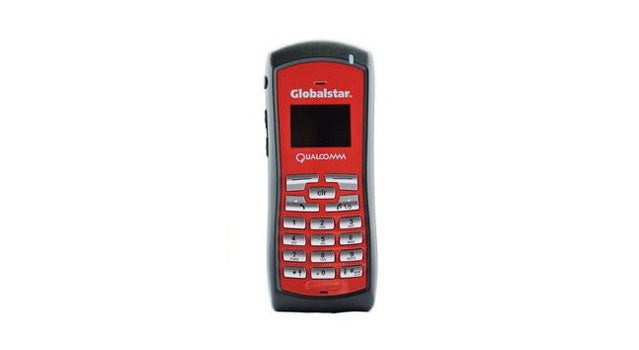 Globalstar is one of the oldest providers, and its ancient spacecraft have been slowly dying off. As of this moment, you can't get service on the North and South Poles, parts of Africa, or parts of Southeast Asia. But the company's notoriously spotty service in these places and elsewhere may be over. In August, four new satellites will come online, and several more in the fall.
At 7.05 ounces, the GSP-1700 is the smallest, lightest handset in the field, with four hours talk time, 36 hours standby. Are you serious about backcountry communication? If you buy one of these, you'll save money just as Globalstar's network is improving.
PRICE: $499. AIRTIME: around $1.50 per minute. RENTAL FEE: around $80 per week.
Rent a Satellite Phone: Inmarsat IsatPhone Pro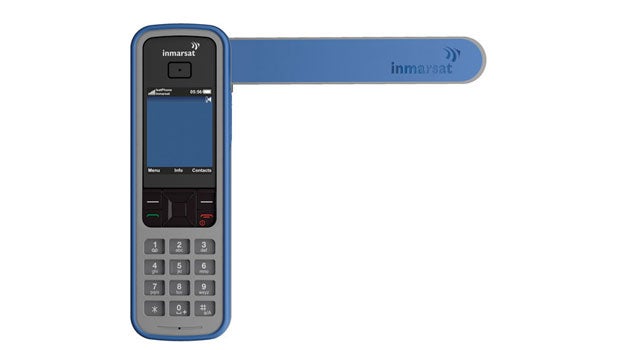 Inmarsat is the least consumer-friendly satellite operator. In fact, it's most comfortable selling large contracts to heavy industry. But its recently released compact handset is available through several rental companies. It may be small for a satellite phone, but it's not like your iPhone. The IsatPhone Pro is as heavy as a brick at 9.8 ounces, but it does have an astonishing eight hours of talk time and 100 hours standby. The phone is shock, splash, and humidity resistant, and has GPS built-in. Like Globalstar, Inmarsat doesn't reach the North and South poles.
PRICE: $600. AIRTIME: around $1 per minute. RENTAL FEE: around $65 per week.
Rent a Satellite Phone: Spot Connect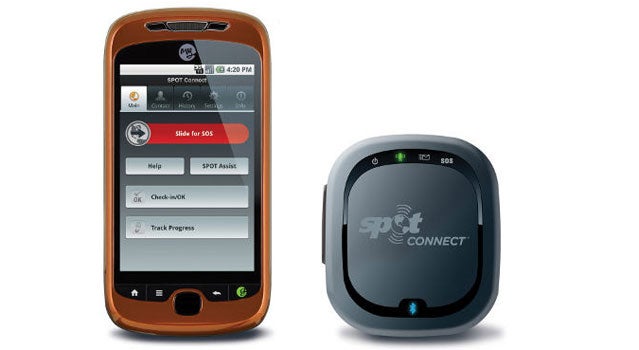 Globalstar has over 40 low-earth-orbit satellites around the planet. What better way to put them to use than to send your tweets? The company's consumer-friendly Spot service doesn't let you talk—get this, it doesn't even let you receive messages—but you can send GPS coordinates and messages to family members and followers for cheap. (Like Globalstar's voice service, Spot doesn't reach the poles or parts of Africa.)
Spot Connect works via Bluetooth to relay your SMS, Twitter, and Facebook messages from an Apple or Android phone. Weighing 4.9 ounces, the Spot Connect's battery will last for about 180 messages or five days. The device also works as an emergency locator beacon, but hopefully that won't come up. In day-to-day use, it's currently the least expensive way to communicate by satellite around.
PRICE: $169. SERVICE PLAN: $99 per year for basic service, plus $.50 per message (bundled plans for messages available). RENTAL FEE: $50 per week.