Tag Heuer Introduces World's First Self-Charging Phone
And the solar technology that could lead to a new era of self-powered gear—and the end of our energy dependency.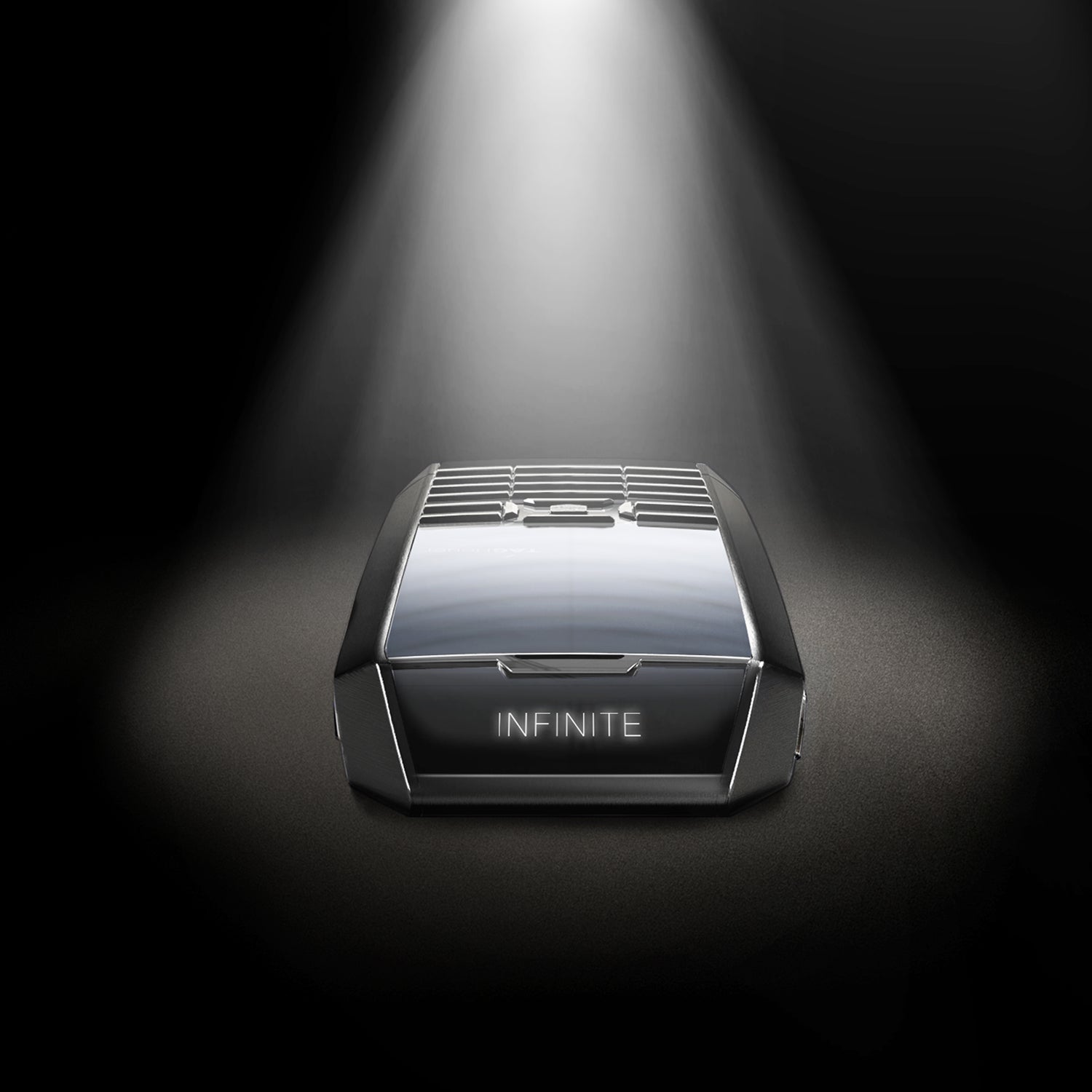 Heading out the door? Read this article on the new Outside+ app available now on iOS devices for members! Download the app.
What happens when one of the world's leading watchmakers sets its sights on mobile? You get a $12,000 "infinite-power" phone that runs on light.
Why, you might be asking, would Tag Heuer—known for its opulent chronographs, Brad Pitt ads, and general bling—suddenly venture into the mobile world with this self-charging device, called the Meridiist Infinite?
According to the company, it wants to endow an industry known for short-lived products with a phone you don't throw away every few years. "Products become obsolete very quickly and are often lacking in quality," says Stanislas Dupuydauby, brand manager at Tag Heuer. "The time has come for a mobile phone to be endowed with a sense of permanence."
The Infinite self-charges with both natural and artificial light. Transparent photovoltaic cells located behind the sapphire crystal display automatically convert light into electricity.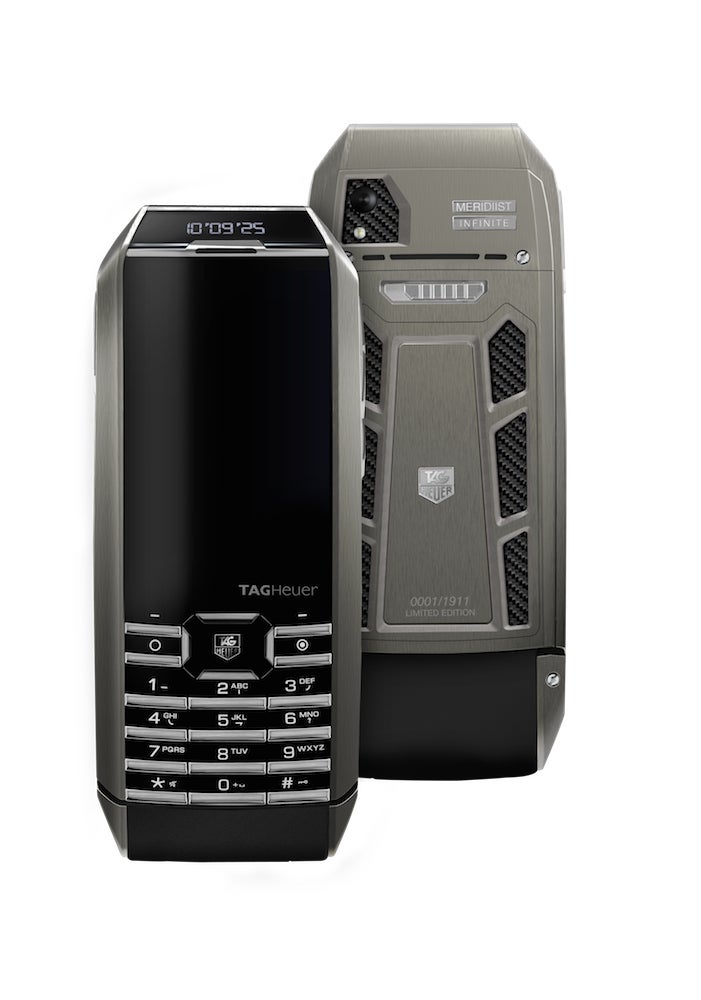 Say you're lost in the woods with a phone signal but no battery. Just 30 minutes' worth of solar charging yields about 90 seconds of talk time—enough to make that emergency call. Those same capabilities also make it a smart choice for travelers who don't have time to go back to their rooms to recharge their mobiles. 
The Infinite is good for seven hours of talk time at full battery. It's packed with more than 400 mechanical components, many of which were inspired by the company's timepieces and are placed into the phone by hand. Not surprisingly, however, the biggest engineering feat is its self-charging capability.
"The main challenge was designing a solar cell able to bring enough power to charge the mobile phone," Dupuydauby says. Tag Heuer teamed with Sunpartner Technologies, a French company that specializes in solar energy, to make the device.
The key breakthrough is what Sunpartner calls WYSIPS—"what you see is a photovoltaic surface." The WYSIPS are nearly transparent, half-millimeter-thick screens that can turn any surface into a solar panel.
That means you can make a phone produce its own energy without altering its appearance. The trick? To make a material that's both transparent and can generate solar power on a nonphotovoltaic surface. After two years of tinkering, Sunpartner discovered that by making WYSIPS from microscopic lenses, it could make these tiny screens about 90 percent transparent—and very low profile.
There is a caveat, though, and it's a big one. This puppy is a feature phone—meaning it lacks Internet access, GPS, and all the other conveniences that the Snapchatting, Tinder-trawling populace now considers essential. The phone offers stuff like a world clock, currency converter, calendar, and calculator. But Uber, Vine, Spotify, and Shazam? There's no app for that.
Also, with a luxury brand comes a luxury price: 8,900 euros, or more than $12,000. (Hey, it is Tag Heuer, right?)
While it may be a Yelp-less feature phone that will likely run as much as a six-month European backpacking trip, the Infinite could also signal the dawn of a new age as far as device charging goes.
For starters, photovoltaic cells could lead to even more phones like the Infinite, and they could add even more features to self-charging phones. "The potential future applications are numerous," Dupuydauby says. "The phone could maintain a permanent battery reserve. So, critical applications would be guaranteed, even if the battery is dead: remote payments or e-boarding passes, for example."
What's next for Sunpartner? It's collaborating with a consortium of French researchers and manufacturers to take photovoltaic tech to the next level—by turning it into textiles. By 2019, we could start to see smart clothes that can produce energy from light, the company says.  
The idea is to create energy-autonomous gear that retains the same aesthetic as normal outdoor gear. Some prototypes the group has in store include a solar motorized awning and sun-powered outdoor recreation equipment such as a backpack and protective tarpaulin.
Take a tent, where this photovoltaic yarn could be connected to an electronic chip that converts sunlight into energy for, say, a GPS. While you're throwing steaks on the grill, your device is solar charging inside your smart shelter. 
For Dr. Yang Yang, an engineering professor at UCLA who studies self-charging solar cells, Sunpartner's technology is a game changer—especially for outdoor gear. "In the future, you could have a surfboard laminated with transparent solar cells. It could be used as a power collector, generating solar energy when you're not using it for surfing," Yang says. He also points to gear like head-mounted action cams that could be powered by the sun while you're filming. 
Of course, self-charging tech doesn't make the concept of electrical chargers totally obsolete. There will be times when you don't have access to sufficient light sources, but Yang thinks solutions to even that obstacle are possible. Remember the solar-powered tent example? If the fabric collects energy throughout the day, it could store that electricity for later use.
For now, though, backpackers and campers (with lots of disposable income) can roll with Tag Heuer's solar-powered, Faberge egg–priced Meridiist Infinite, which is expected to hit stores in July. 
Trending on Outside Online