The One Bag You Need for a Weekend Trip
Simple and versatile rolltop bags make travel easy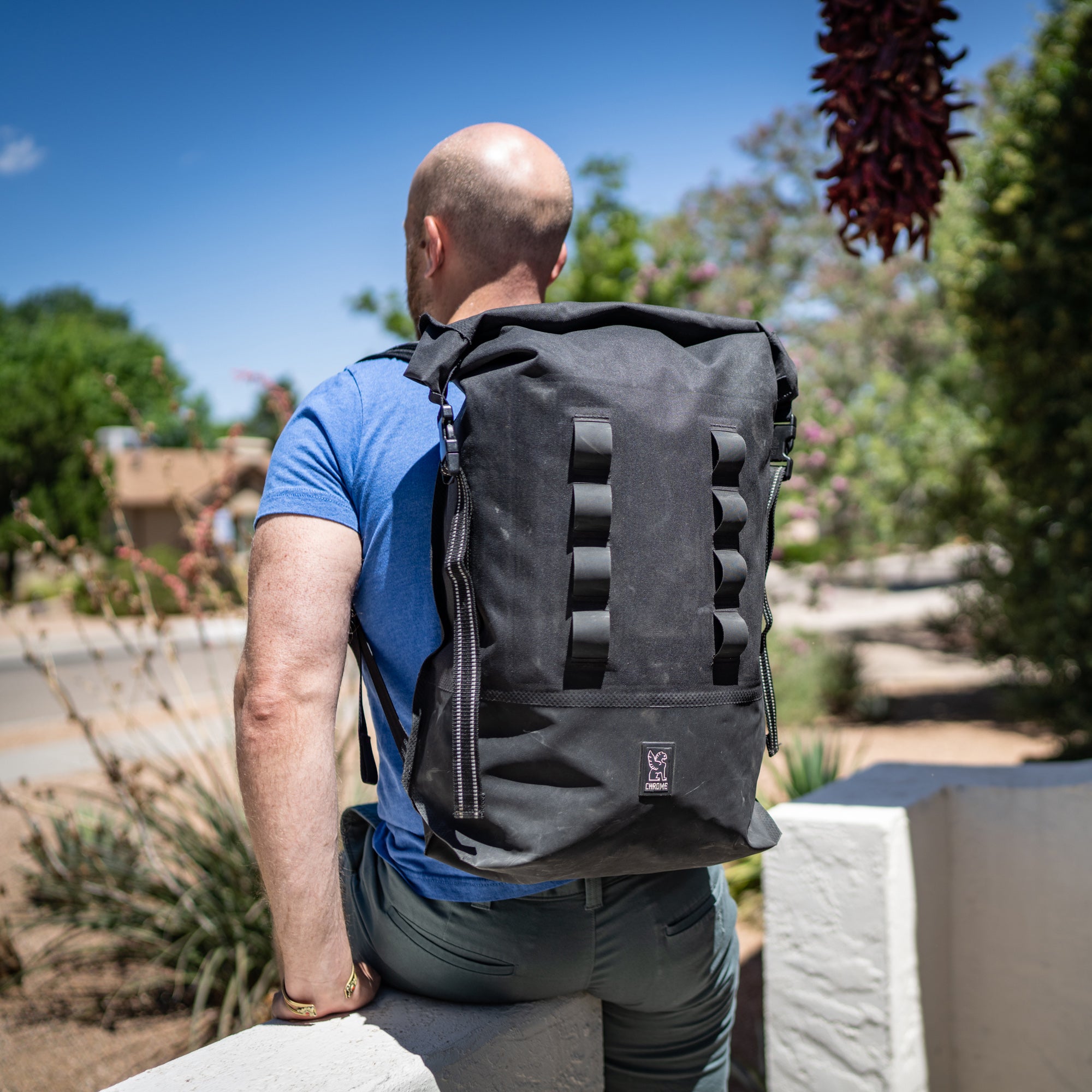 Jakob Schiller
Heading out the door? Read this article on the new Outside+ app available now on iOS devices for members! Download the app.
My wife and I recently took a four-day trip to Mexico City. To keep things simple and avoid any lost luggage during our transfer in Dallas I wanted to just bring one bag. That, and the last time I was there someone rifled through my checked bag and stole several things. (I still love you, Mexico.)
The easy choice was the Chrome Urban Ex 2.0 Rolltop 30-liter bag ($160)—my go-to for shorter trips. One of the biggest draws is the pack's size adaptability. The main compartment is big enough to hold everything I need for three to four days, including clothes, toiletries, a laptop, a rain jacket, and an extra pair of shoes. Thanks to the rolltop closure, it can also expand to hold four or five more liters of stuff on the way back, and it can be cinched way down and serve as a small day pack.
This adaptability came in handy several times on our trip. In Mexico City, the bag was great for day excursions when all I wanted to carry was a rain jacket, a long-sleeve shirt, and a bottle of water. Some days we walked up to 15 miles, and the bag carried well, whether it held almost nothing or was weighed down with water and gifts.
When it was time to head home, the ability to increase the volume proved essential. As a parent, of course, I could not return empty-handed. After some careful shopping—the kids didn't get anything too big—I was able to expand the rolled top just enough to stuff everything in and close the buckle. I looked ridiculous because the bag was now extra tall, but everything stayed put, and the over-filled bag still fit just fine in the overhead compartment on our plane, a newer Boeing 737.
I'm also sold on the Chrome rolltop's organization. Inside, the bag is refreshingly simple. There's just one cavernous main pocket, a laptop sleeve (inside the main pocket), and two smaller zippered exterior pockets. I've come to hate bags that are "feature-rich" with pockets because I end up spending too much time trying to find whatever I'm looking for. There are very few places where anything can hide in the Chrome bag.
Finally, I love that the Chrome bag is waterproof. The weather was dry in Mexico City, but if we'd been caught in a rainstorm, the fully-welded, 600-denier, polyurethane-coated polyester would have given me complete confidence that not a drop of water would destroy my books, postcards, electronics, or anything else stored in the bag.
I liked the Chrome bag so much that since returning from Mexico I've been on a rolltop kick and tracked down two other packs you might also look into:
Osprey Transporter Roll Top ($165)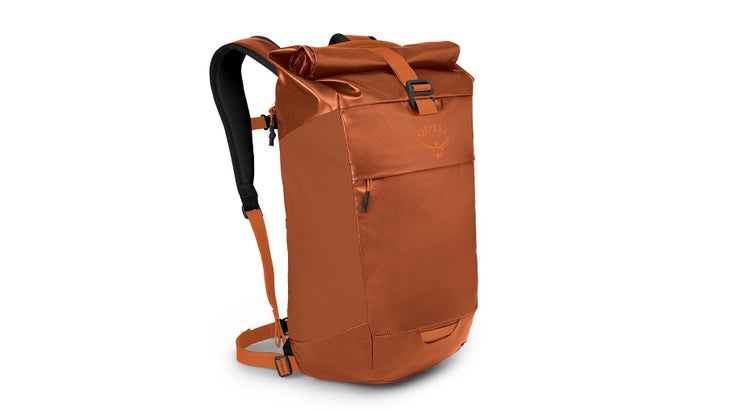 The 25-liter Transporter has more features than the Chrome, but doesn't go overboard. My favorite add-ons are the mesh back that breathes well on sweltering days, two side water bottle mesh pockets that can be accessed while I'm wearing the pack, and a side zipper that makes it easy to stow my laptop without opening the rolltop compartment. The bag is not as waterproof as the Chrome—the Osprey's seams aren't sealed—but it still keeps most moisture out.
Ortlieb Commuter Daypack City 27 Liter ($180)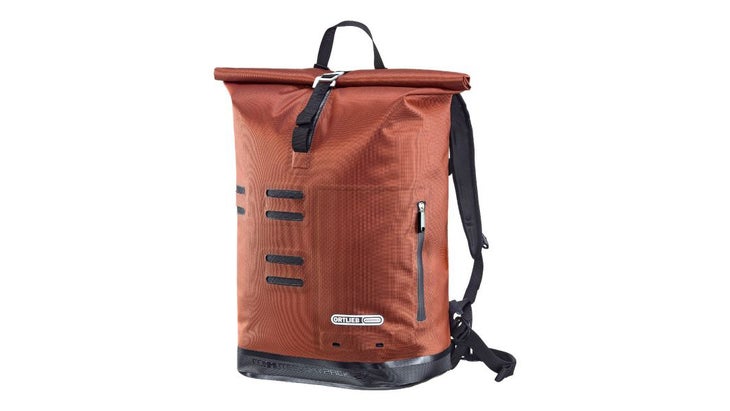 Even simpler than the Chrome bag, the Ortlieb Daypack has one huge pocket, a laptop sleeve, and one exterior pocket. Like the Chrome it won't let a drop of water into the main pocket, even if you spend an hour in the rain. Made from a feathery-but-still-durable nylon, the bag itself weighs a scant 28.2 ounces. (Compared to 32.5 ounces for the Chrome bag and 32 ounces for the Osprey bag.)
Lead Photo: Jakob Schiller