Track Your Gluttony—and Lose Weight—with Jawbone's New UP App
Creating a food journal to help you lose weight just got a helluva lot easier.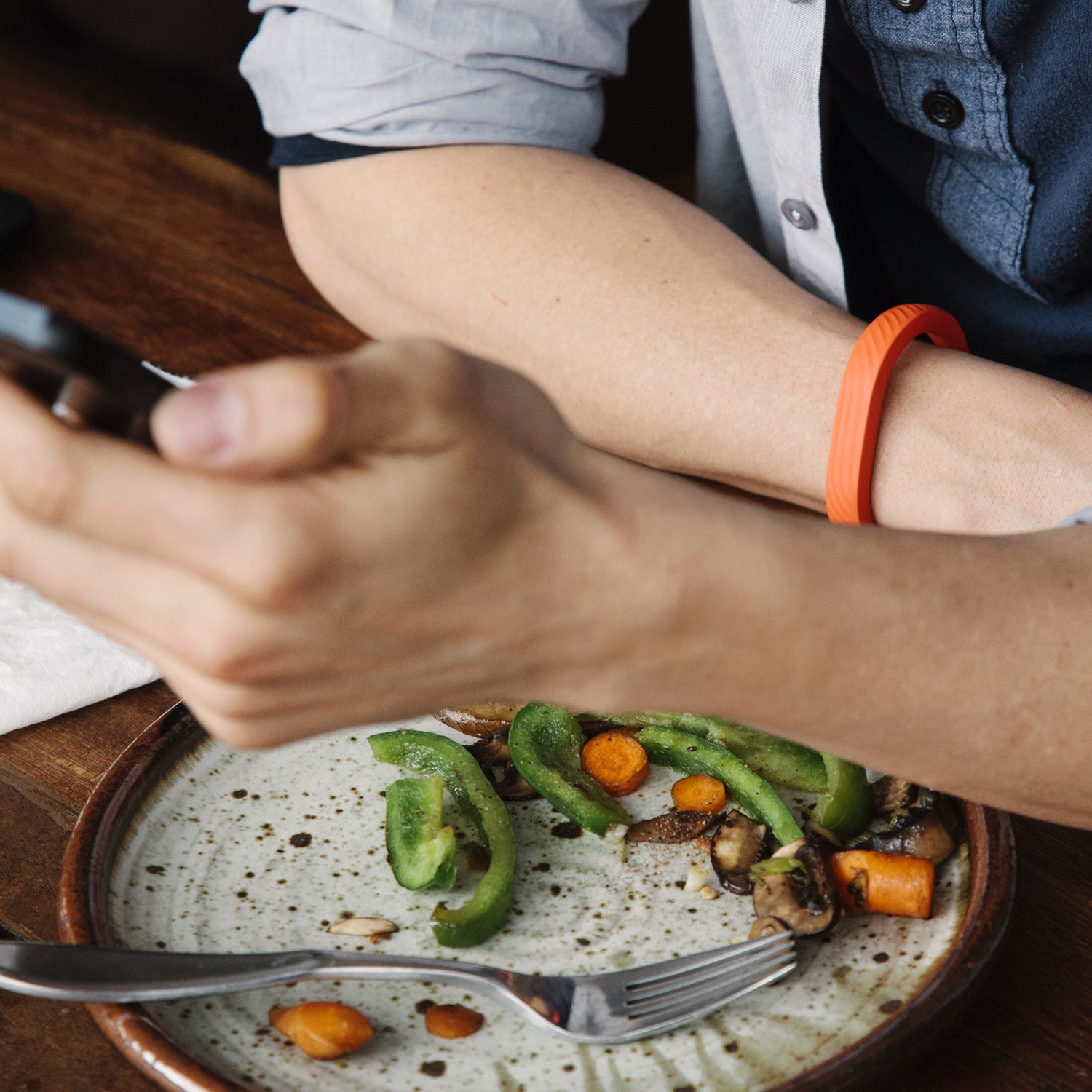 Heading out the door? Read this article on the new Outside+ app available now on iOS devices for members! Download the app.
Fitness trackers (those little wearable pods that seem to be on everybody's wrists or in everybody's pockets these days) do a pretty good job keeping track of your activity levels and estimating your caloric burn. They aren't perfect, but they're better than nothing. The thing is, they can only see half the equation. It's good to measure calories out, but what about calories in?
Well, an update to the Jawbone UP app for iOS is adding a bunch of new features to help you keep track of what's going in your food-hole. For those who don't know, the company's UP (and the more recent UP24) are among the more popular wrist-worn activity trackers out there.
Now, Jawbone's iPhone app will support easy search for food items. You just punch in what it is (hard-boiled eggs, for example) and the quantity (three, medium-sized) and it will be added to your food log, which will keep track of your daily intake of calories, protein, fats, carbohydrates, sodium, and other metrics.
What's more, the app will come pre-populated with a database of menu items from popular restaurants across the country (mostly chains). This means you'll be able to plug in an In n' Out Double-Double to get the number of calories, rather than have to enter all the components individually (patties, buns, cheese, etc.). For smaller restaurants, you'll have to add stuff in manually at the beginning, but as more people use the app, more menu items will be saved to Jawbone's database, which means items will continue to get easier to find.
Now, this isn't the first time we've seen something like this. MyFitnessPal has been around for a long time (in both web and app versions) and has built up quite the database of food—over three million items as of now, mostly user-generated. That's going to be hard to compete with. Also, MyFitnessPal already integrates with some very popular fitness trackers, such as Fitbit, Withings, and (curiously) even the Jawbone UP.
Where Jawbone may have an edge, though, is in the design. The app simply looks terrific. There are several layers of polish that MyFitnessPal just doesn't have, which makes it cleaner and a whole lot easier on the eyes.
The company has also built some neat intelligence into it. For example, if you enter in cereal, it knows you're likely also going to want to add milk, so milk pops right up, eliminating the need to search for it. It has created pairings for several dozens of food (many of which you can see in this interactive map), and that, combined with the smarts to learn some of your favorite meals, may make logging your food a quicker, easier process.
Creating a food journal is one of the most powerful weight-loss, fitness tools out there, but it's notoriously tedious and tough to stick with. Anything that makes it easier is certainly a welcome change. The biggest downsides to Jawbone's new app is you need to own an UP or UP24 device to use it, and the new version has not yet been released for Android.
Trending on Outside Online