With the Varia Vision, Garmin Debuts the Most Wearable Smart Sunglasses Yet
The display clips onto bike glasses to show data and turn-by-turn navigation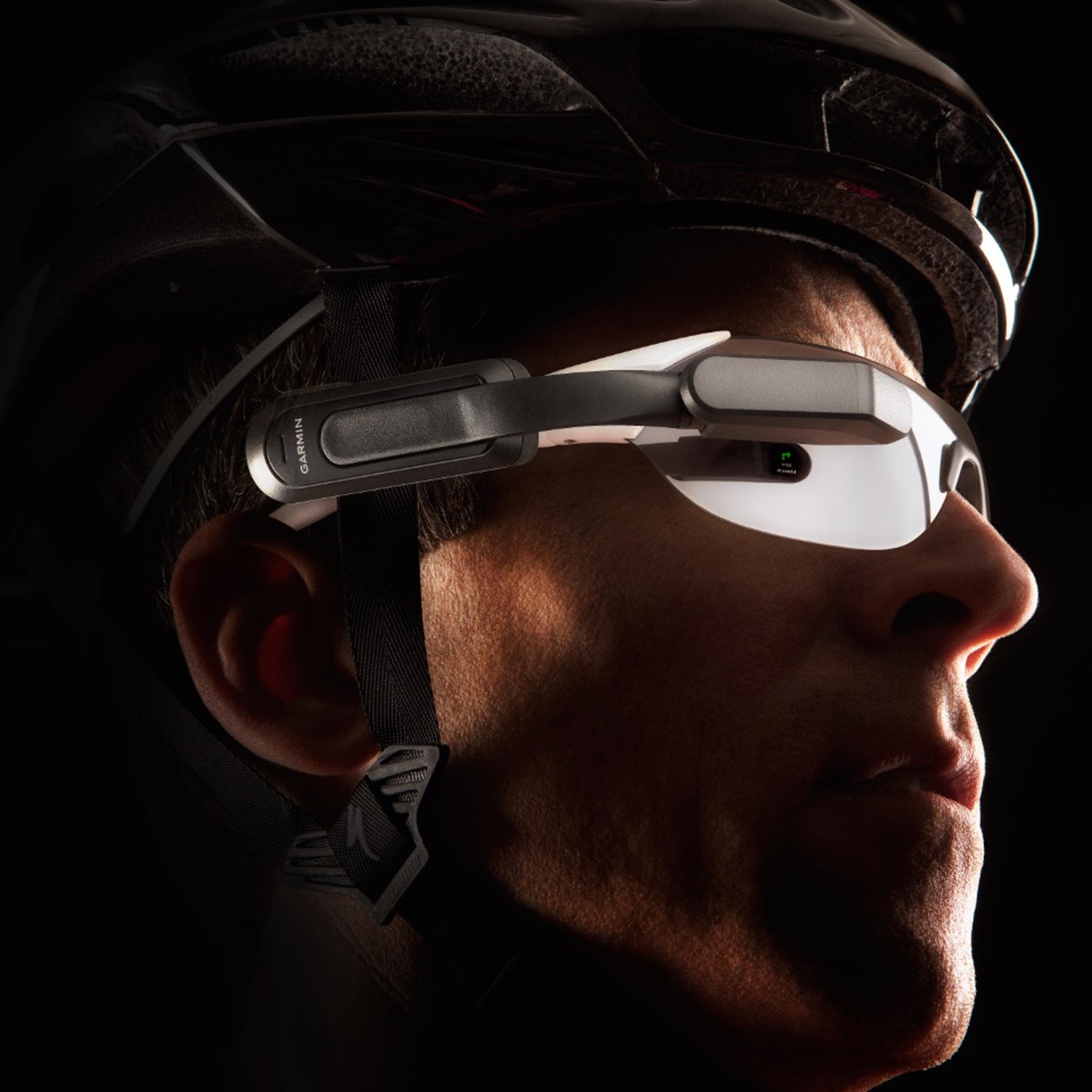 Heading out the door? Read this article on the new Outside+ app available now on iOS devices for members! Download the app.
We've written about the Recon Jet. And on Monday, Massachusetts-based electronics company Kopin announced new technology that could make smart sunglasses—which tend to be bulky, awkward, and hideous—much more wearable. 
Now, Garmin's getting into the game, too, with its Varia Vision, a device that clips onto bike glasses to display data from the brand's Edge computer. 
The one-ounce Varia Vision weighs about half of the Recon Jet and it's much smaller, thanks to the fact that its computing horsepower is managed by the Edge. The device can clip to either the left or right temple of any pair of shades, a big advantage for Garmin, as it let buyers effectively turn whatever sunglasses they want into a heads-up display. The one-size- and one-look-fits-all approach of the Jet, and Google Glass, is a weakness of both products. 
The Varia Vision fires off turn-by-turn navigation in your field of vision (so you're not gazing down at a computer screen), and pairs with Garmin's Varia rearview radar to warn you of incoming traffic. It'll also alert you of calls or texts, bounced via Bluetooth from a paired phone. All your usual cycling metrics will be visible and customizable, too. Like the Recon Jet, users control the device via a tiny touch pad on the body: swipe for menu changes and tap to select sub-menu options. Garmin claims Varia Vision has eight hours of battery life and is fully weatherproof. 
The device goes on sale this spring for $400. Add in the cost of an Edge bike computer and the Varia radar and you're looking at near $1,000 for the whole system, so we anticipate Garmin bundling packages to reduce costs. 
Lead Photo: Garmin