What Are the Best High-Tech Headlamps?
For when an evening hike turns into a 20-mile epic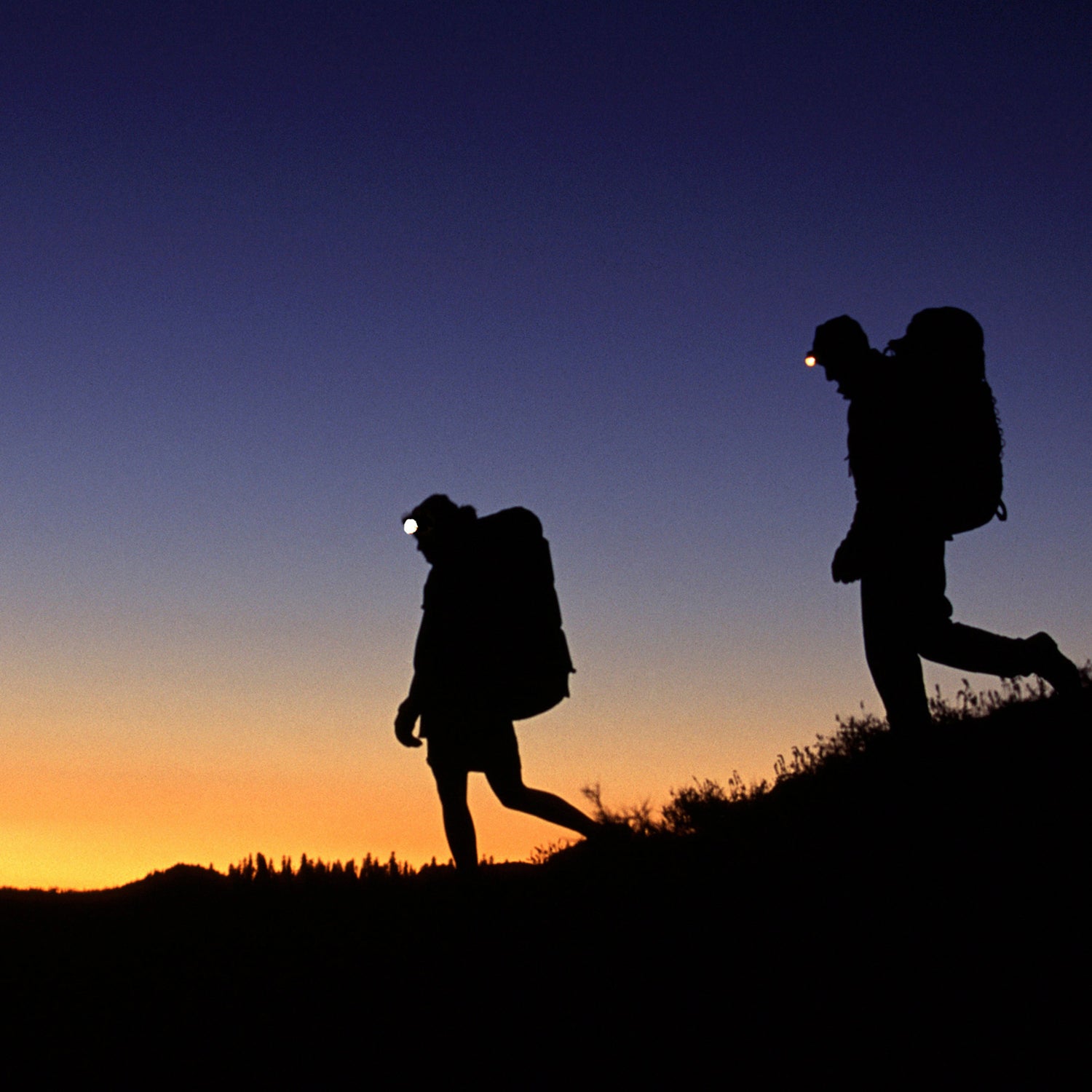 Heading out the door? Read this article on the new Outside+ app available now on iOS devices for members! Download the app.
A simple headlamp will give you enough light to wash your dishes at camp or make a midnight bathroom run. But when that evening climb turns into a 20-mile epic, you'll want a high-lumen light in your pack.
We called in five high-tech headlamps this season and instructed professional kayaker and expedition photographer Darin McQuoid to run them through the wringer. Over the past three months, he's taken the lights backpacking, spent 30 days camping with them, and took them on various expeditions, including one down the Grand Canyon of the Stikine. He also ran the batteries down to zero and snapped photos of the beams from 15 feet away.
Here are McQuoid's results:
LED Lenser H7R.2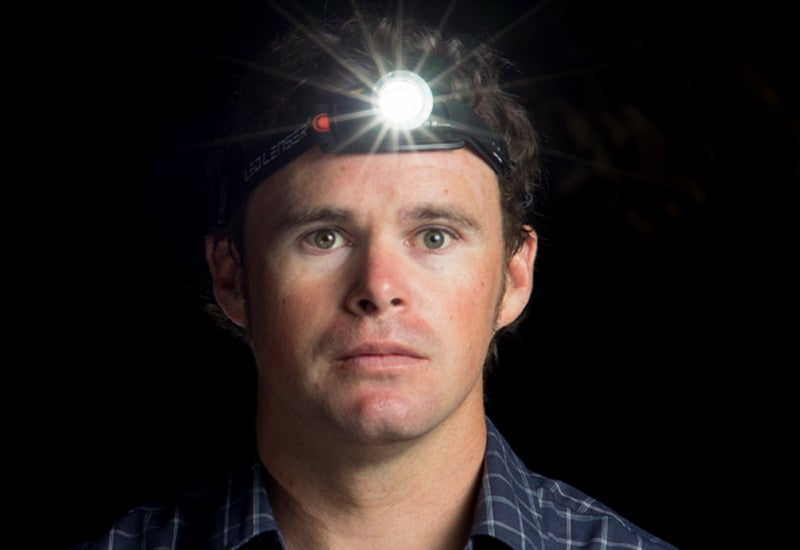 The H7R.2 ($93) blasts 300 lumens of light for up to four hours on a single charge. "If you need a really bright light, this one is the best," says McQuoid. But it has a gentler side, too, with its low-lumen, easy-to-read-by beam.
Cons: McQuoid found the rear battery pack unbearably uncomfortable when he was lying on his back trying to read. And he couldn't lock the power button, which meant the light would turn on by accident—a huge battery waste. "Every time I went to use it, the rear red light was on," says McQuoid.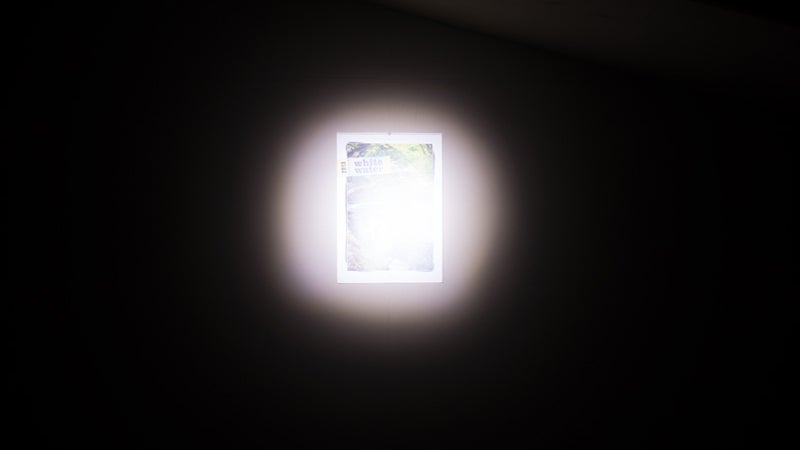 Battery type: Rechargeable battery via micro-USB or four AAA batteries. Battery life: 300 lumens for four hours. Modes: High, low, adjustable focus of beam, separate night-vision red LED on back.
---
Black Diamond Storm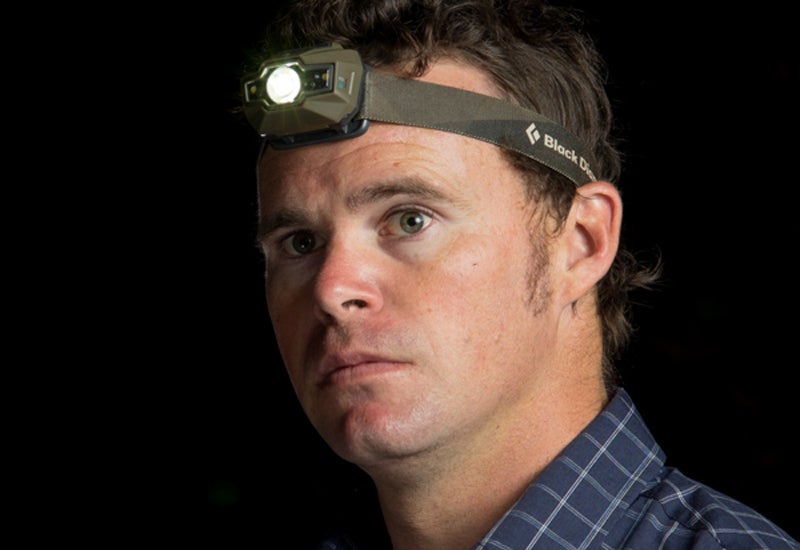 The Storm ($50) has by far the longest battery life of any headlamp we tested this summer. The light lasted for more than six hours, exceeding the company's claimed battery life. McQuoid loved the PowerTap technology, which allowed him to dim the beam by tapping the headlamp casing, no button needed. The Storm is also fully waterproof (the other lights on this list are water resistant).
Cons: The button was the least intuitive to use of the bunch.
Battery type: Four AAA batteries. Battery life: 160 lumens for six-plus hours (went dim at six but didn't turn off). Modes: High, low in beam and wide LEDs, or dim to taste, plus red night vision.
---
Petzl Tikka R+
The Tikka R+ ($80) became McQuoid's go-to headlamp. He loved the rechargeable battery and didn't have any issues with the relatively short battery life (3.5 hours on high) because the lamp was so easy to recharge. He found the R+ was the most intuitive light to use thanks to its Reactive lighting system, which automatically dims or brightens the beam depending on how far away the object is that you're looking at. 
Cons: None. It was pretty much flawless.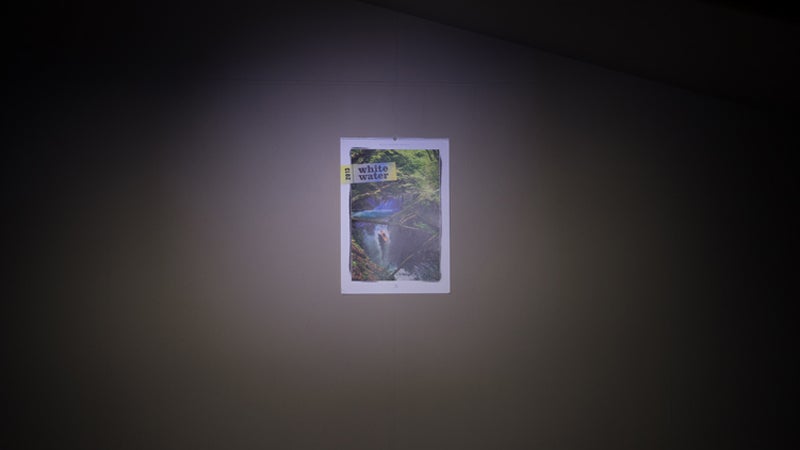 Battery type: Rechargeable battery via micro-USB. Battery life: 170 lumens for 3.5 hours, then 25 lumens (low-power mode) for another hour. Modes: Medium, high, low, auto, red night vision.
---
Bright Medic Bonfire Vanguard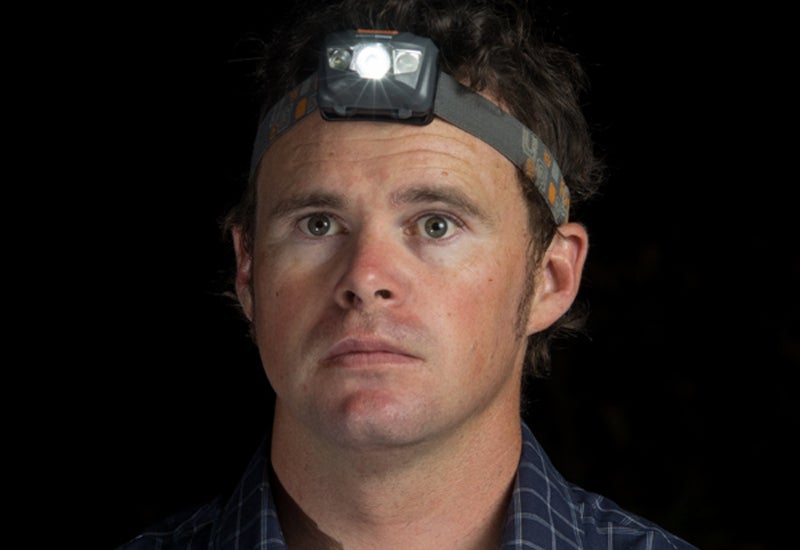 While the Bonfire Vanguard ($33) was the most basic headlamp we tested, it does have a 260-lumen output—and costs just $33. The Vanguard is the lightest light on this list, making it ideal for backpacking.
Cons: In the brightest setting, the headlamp has a very narrow beam. Compare that to the Lenser, which can light up an entire campsite. You also have to click through all the light modes to turn off the Vanguard. The other headlamps on this list let you go from on to off with a single long click.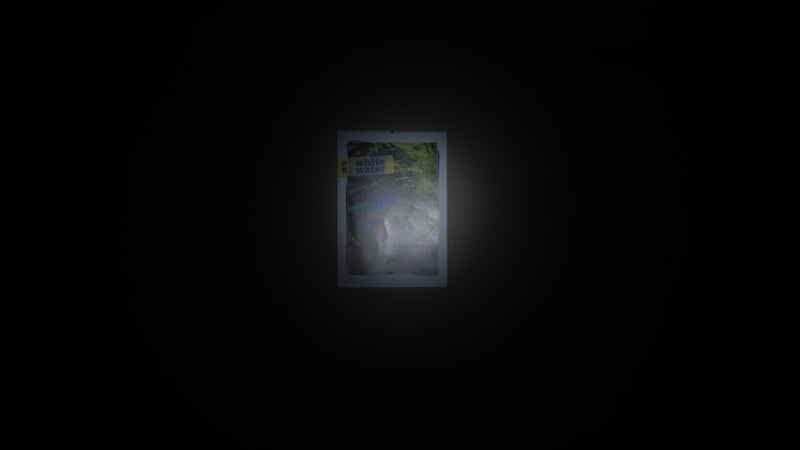 Battery type: Three AAA batteries. Battery life: 260 lumens for 2.5 hours. Modes: High, low, wide, flashing.
---
Light and Motion Solite 250 EX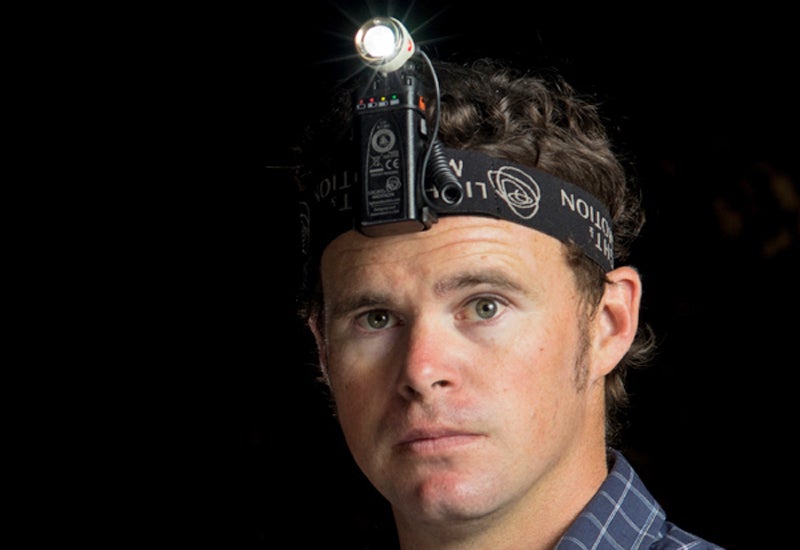 With its large battery pack, the Solite 250 EX ($180) is designed to be more than just a headlamp. If you need a light to attach to mountain bike handlebars for long night rides, this is the product you want. It will pump out 250 lumens for four hours—plenty of power to light up the trail.
Cons: Its versatility makes the Solite 250 EX uncomfortable to wear on your head. "When I was grabbing a headlamp for a specific situation, the Light and Motion was never my go-to," McQuoid says.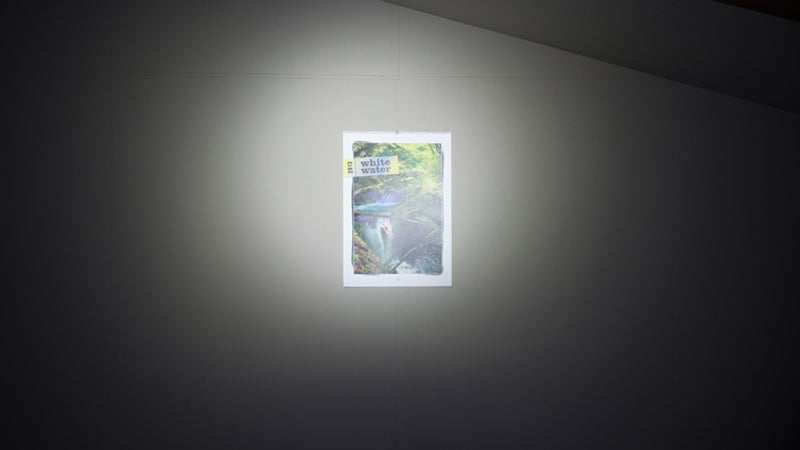 Battery type: Rechargeable battery via micro-USB. Battery life: 250 lumens for four hours. Modes: Low, medium, high.
Lead Photo: Purestock/ThinkStock