Sponsor Content: Iridium
Yes, You Really Can Run a Business from the Backcountry
The latest technology from Iridium keeps execs and entrepreneurs online in the most remote parts of the world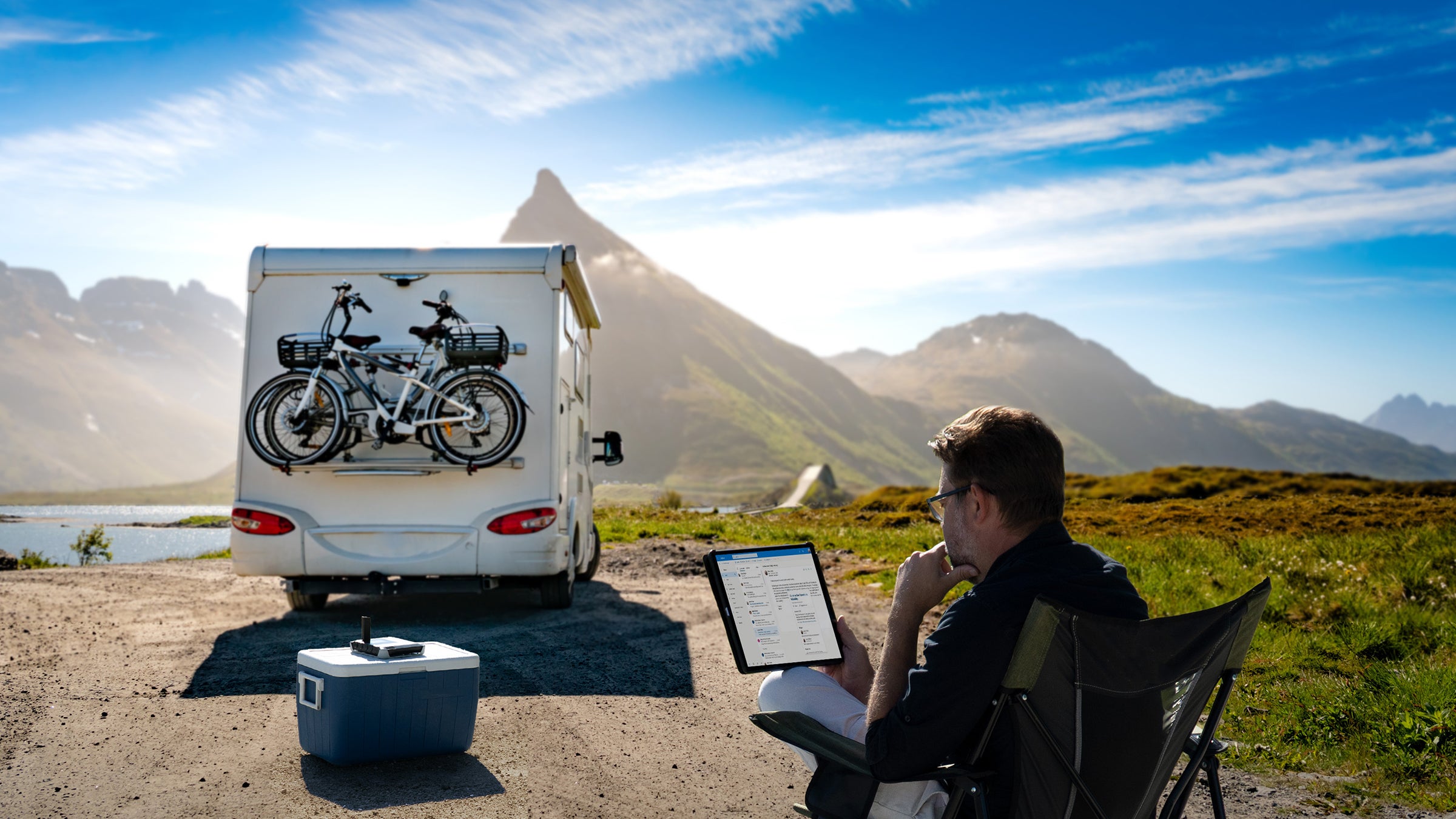 Iridium
Staying connected anywhere, even without cellphone reception, has been one of the greatest technology advances for adventurers in recent decades. The revolution started nearly 30 years ago, when Motorola brought the first commercial satellite device powered by Iridium to market. Since then, satellite technology has evolved to power some seriously epic adventures. Now Iridium is taking remote communications even further by making C-suite-level connectivity possible on the road, in the backcountry, and everywhere in between. Here's how.
Meet the Iridium GO! exec
There's a big difference between staying connected (SMS, voice calling, basic upload/download speeds, etc.) and having the connectivity needed to keep a business running day to day. Iridium GO! exec is the first portable, battery-powered, touchscreen-enabled satellite access device for your smartphone, laptop, or tablet. Enhanced upload and download speeds (22 Kbps and 88 Kbps, respectively, compared to 2.4 Kbps for recreational satellite connectivity) make real-time connectivity possible even on your most remote adventures. Quickly set-up a secure Wi-Fi connection for real-time messaging, email, and social media updates. You can utilize many of the apps you rely on daily, including chat and email apps such as WhatsApp, Twitter, Venmo, FaceTime, iMessage, Outlook, Gmail, and more.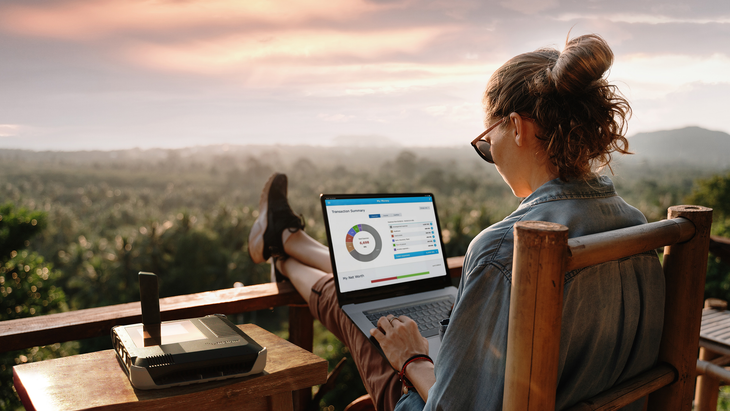 When multitasking is a must, Iridium GO! exec connects up to two voice lines using the built-in speaker and microphone or a smartphone using the Iridium GO! exec app within a 100-foot radius. The Iridium GO! exec connects multiple nearby devices using Wi-Fi, Bluetooth, or Ethernet to simplify your access to Iridium's global satellite network. The Iridium GO! exec can even be used as a power bank to charge a smartphone or tablet using the USB-C power output to keep you connected even longer when needed.  
Work from Anywhere, Truly
Whether you're working from a dispersed campsite in your van, a ski-in backcountry hut, or a far-flung remote wilderness, the powerful yet portable Iridium GO! exec is your mobile office solution. The compact device measures about 8 x 8 x 1 inches (smaller than most tablets) and weighs a little more than 2.5 pounds. Plus, it's built with military-grade ruggedness to withstand the elements and can operate in temperatures from minus 4 to 122 degrees Fahrenheit. The battery life stretches for up to six hours using talk or data and 24 hours on standby.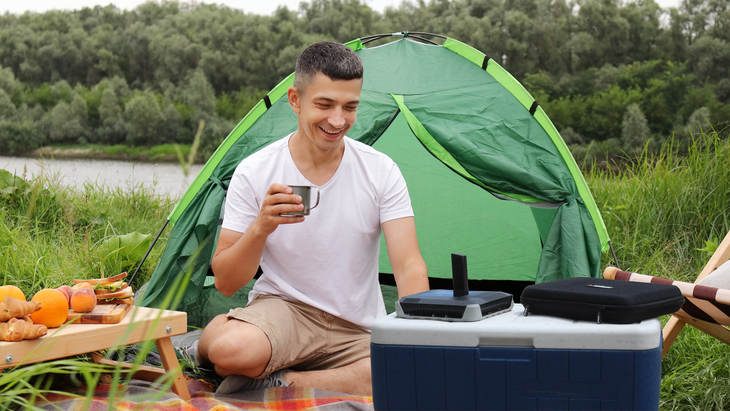 Get set up anywhere in minutes—no pointing your phone at the sky is required. Simply turn on the Iridium GO! exec, raise the antenna with a direct view to the sky, and connect your smart device. With an external antenna, you can also connect indoors or on a plane or boat. Keep track of your data usage with the Iridium Connection Manager app.
What Makes the Iridium Network Different?
Wait, doesn't every satellite network technically provide global connectivity? So glad you asked! Not every satellite network does. Iridium is the only satellite network that connects the entire planet. That means no matter where your personal or professional off-the-grid ventures take you, Iridium can keep you connected.
Iridium operates a network of satellites that circle the Earth from pole to pole in low earth orbit (about 485 miles from the plant's surface). The result: Users get weather-resilient, reliable connections using smaller antennas with lower power requirements. Plus, Iridium's unique crosslinked satellite network architecture provides coverage where other networks can't—creating truly global connectivity.
---
Iridium is the only mobile voice and data satellite communications network that spans the entire globe, enabling connections between people, organizations and assets to and from anywhere, in real time. Together with its ecosystem of partners, Iridium delivers an innovative portfolio of reliable solutions for markets that require truly global communications.
Lead Photo: Iridium
Trending on Outside Online