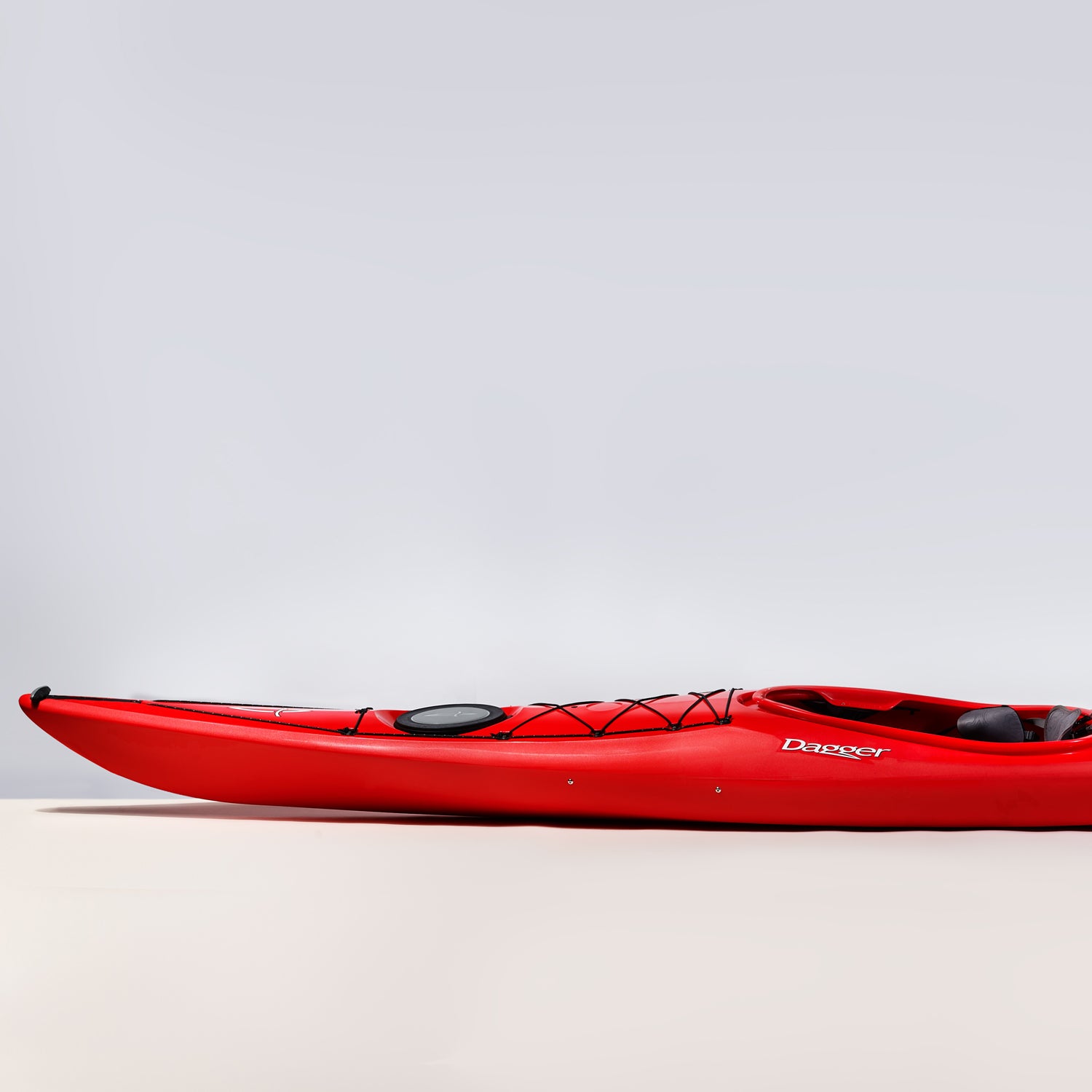 Heading out the door? Read this article on the new Outside+ app available now on iOS devices for members! Download the app.
For the most part, boat manufacturers are in a careful tinkering phase, making smart refinements to tried-and-true designs. Notably, the trend in shorter (sub-15 feet) touring boats has matured: many brands are now producing these more playful kayaks, which are a bit slower than their longer forebearers but also more versatile. Regardless of what type you're after, try to test a few models in the water before making a purchase. And while online homework is helpful, it can't replace talking through options with a knowledgeable specialty retailer. Finally, remember to ask yourself a couple less exciting questions before pulling out your credit card: Where are you going to store your new boat? How easily can you transport it? The answers will be major factors in how much you'll actually paddle.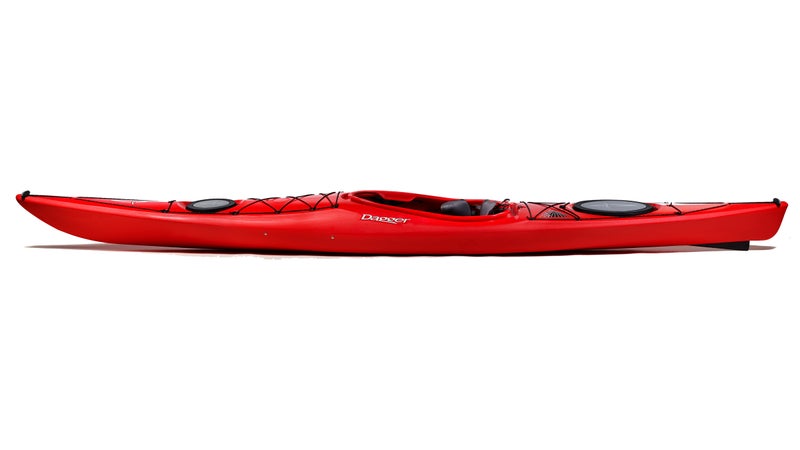 Dagger Stratos 
Gear of the Year
When a company claims to have come up with a boat that performs equally well for beginner and advanced paddlers, we roll our eyes. But Dagger actually pulled it off with the Stratos. The key to the crossover appeal: a hull with great primary stability but also defined chines and a significant amount of rocker. That combination gives newbie paddlers a boost in confidence while allowing veteran sea kayakers to play in more challenging waters, ripping efficient lean turns and punching through waves. Built with an internal hull beam similar to what you find on Dagger's whitewater boats, the Stratos is impressively durable—we drilled a few barnacle-covered cave walls without sustaining damage. The flipside is that it's heavy, which makes the shorter hull a little sluggish on long crossings. But that's a minor penalty considering the overall package and low price. 14'6″; 53 lbs 

Price $1,119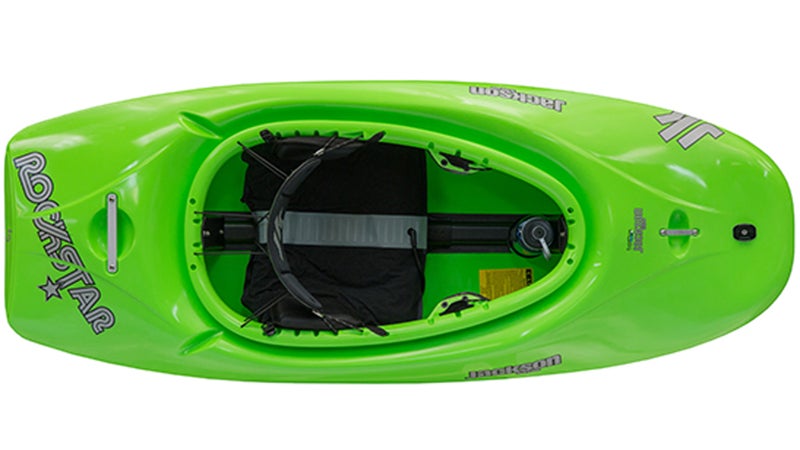 Jackson Rockstar Competition 
Best For: Throwing loops. 
The Test: Our resident playboat tester fell in love with the Rockstar, and for good reason. Jackson's designers paired a narrow hull with a carbon-fiber baseplate to shave seven pounds from the previous model and create the company's fastest and best freestyle boat to date. The bow and stern are extremely thin, making it easy to dig under the water and initiate tricks. Nicely balanced from tip to tail, with ample foot room and a relaxed (for a boat of this kind) sitting geometry, the Rockstar also does surprisingly well on downriver jaunts. "It's the only playboat I would take on a ten-mile run," one tester said. 
The Verdict: Play it again—and again and again. 5'8″; 25 lbs

Price $1,249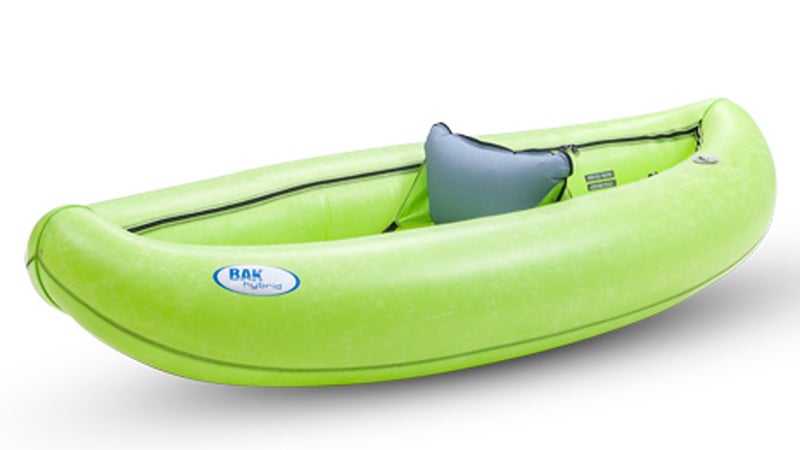 Aire Bakraft Hybrid  
Best For: Going way out there.
The Test: Aire has been making our favorite hardcore inflatable whitewater kayaks for decades, and that expertise clearly trickled down to the Bakraft, which can be inflated to a rock-solid 2.5 psi. Advanced boaters were able to hold a line and didn't feel like driftwood—a common complaint about pack rafts—on southern Oregon's Class III Rogue River, thanks to the self-bailing I-beam floor design instead of the more typical uninflated kind. Best of all, because it's so light and rolls down to the size of a large sleeping pad, we found ourselves bringing it along to places we never expected, like on trout-fishing missions involving long hikes to lonely mountain lakes. 
The Verdict: Crazy light, super fun. 7'; 7.1 lbs

Price $1,449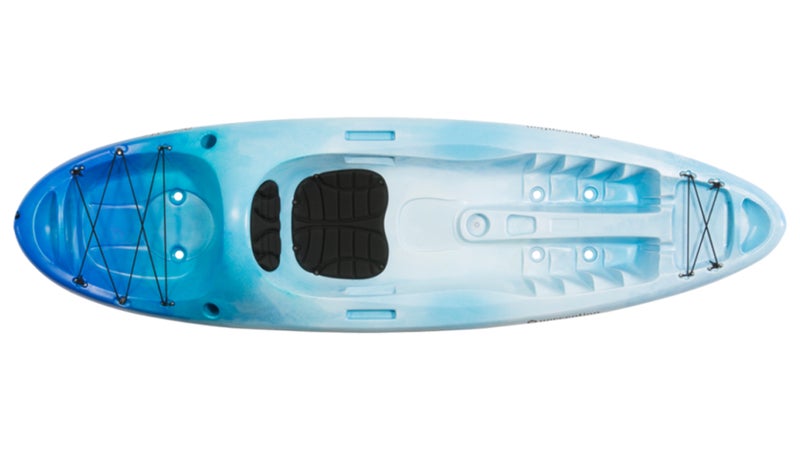 Perception Access 9.5 
Best For: Getting started. 
The Test: There are other $400 sit-on-top recreational kayaks out there, but most of them aren't something we get excited about paddling. The Access 9.5 is. Yeah, it's short, wide, and relatively heavy—and thus slow—but the upshot is fantastic stability. Add a high-backed molded seat and molded footrests, and this is a delightfully comfortable flatwater cruiser. Constructed from a single piece of rotomolded plastic, the Access didn't seem to mind being thrown off the roof of a Honda Element at put-ins—a huge bonus for developing paddlers or parents with teenagers who might be borrowing it.
The Verdict: Low stress, low cost, high return. 9'; 42 lbs

Price $399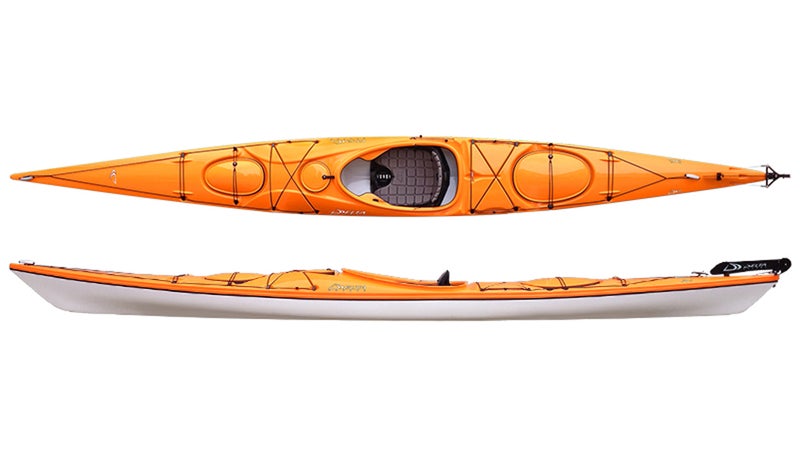 Delta Kayaks Delta 17 
Best For: The open ocean.
The Test: We were nervous when the guys at this Maple Ridge, British Columbia, company told us they were redesigning the iconic Delta 17, one of our favorite touring kayaks. But it was a relief to see that the new boat is simply a lighter, faster version of its predecessor. The V-shaped ABS-and-acrylic hull and trimmed-down nose helped it slice through choppy ocean water when weighted down. Paddle it empty and the moderate rocker and hard chines make for a much more playful boat than you'd expect, in part because it's a full two pounds lighter than before.
The Verdict: An elegant refresh. 17'; 50 lbs

Price $2,495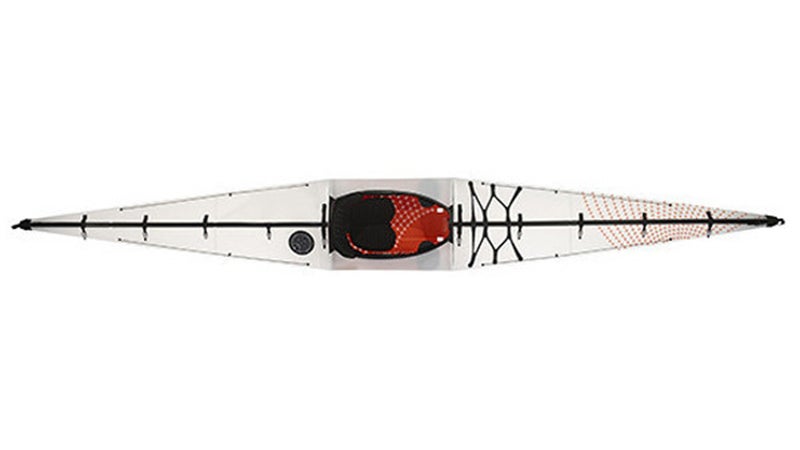 Oru Coast+
Best For: Apartment dwellers.
The Test: Oru's intelligent tweaks to its groundbreaking corrugated-polypropylene design made an already brilliant creation that much smarter. Compared with the 12-foot original, the Coast+, which collapses down to the size of a large couch cushion, was at least 50 percent faster on flatwater. Oru replaced plastic connectors with stainless-steel ratchet points, which cut a minute or two from setup and added rigidity to the hull, giving paddlers more control. The deck rigging and hatch allow you to pack a long day's worth of gear and food. It's still not a vessel we'd take onto the open ocean, because the bulkheads aren't completely waterproof, making self-rescue difficult. But for noodling around in bays or flat rivers, then folding it up and squeezing it into a closet, it's still an amazing craft.
The Verdict: Our favorite packable boat, now faster and sturdier. 16'; 34 lbs

Price $2,475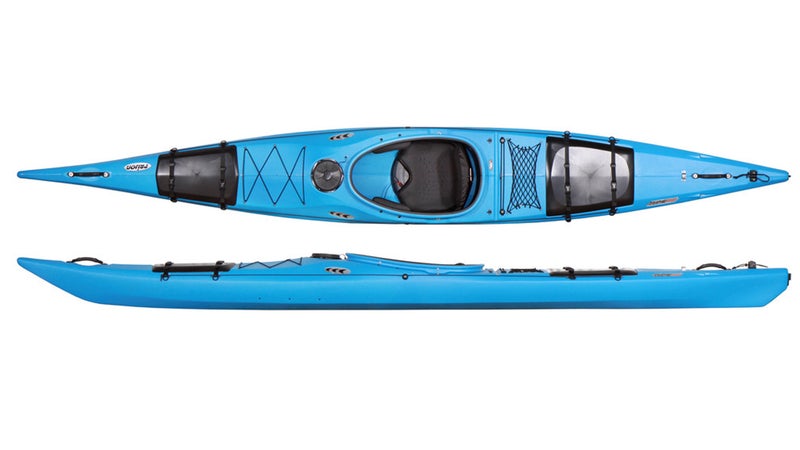 Prijon Touryak 470 LV 
Best For: Ultimate versatility. 
The Test: "This thing is an absolute workhorse," reported one tester after filling the Touryak's hatches (a combined 360 liters) and taking it on a three-day trip down Northern California's Klamath River. With good primary stability and a long waterline, the Touryak lets you happily crank out miles paddling on flatwater. Stuff it with gear like we did—our man even packed a small cooler full of ice—and it's a sporty boat in whitewater, with mellow chines that make peel-out turns fun, if questionable. (It reached its limit in easier Class III.) Prijon is known for solid-as-stone plastic, and the Touryak is no exception, banging confidently through rock gardens. 
The Verdict: One tough touring machine. 15'4″; 57 lbs

Price $2,129