Tested: The Best Personal Flotation Devices for Women
Astral's high-performance Layla is specifically designed for big-breasted paddlers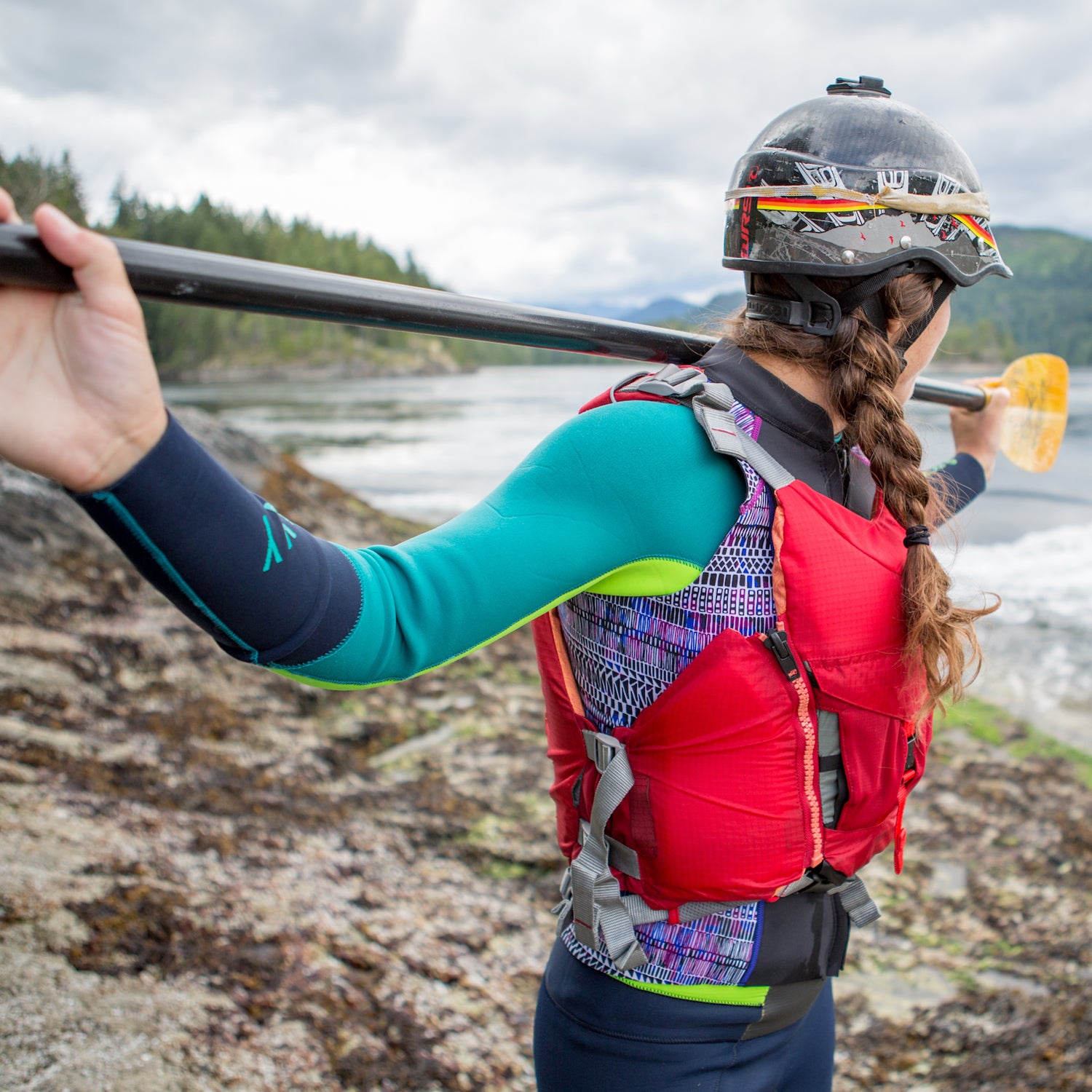 Heading out the door? Read this article on the new Outside+ app available now on iOS devices for members! Download the app.
Being a woman doesn't prevent you from becoming a badass paddler. But big boobs combined with bulky PFDs designed for men can get in the way of executing technical paddle strokes.
"I don't want to call it a disadvantage," says Christie Dobson, a former whitewater kayaking competitor and vice president of sales and marketing for watersports gear maker Astral. But, she says, kayaking, rowing, and other paddle sports emphasize a lot of maneuvers that take place across the front of the upper body.
Astral founder and CEO Philip Curry started working on a solution more than 20 years ago, when he was making life jackets under the Lotus brand. "Back in 1994, when I started Lotus, there was no life jacket on the market specifically made for women, and that made no sense to me," Curry explains. The company's head seamstress (who sewed custom prom and wedding gowns in her spare time) proposed a PFD with princess seams—a classic formalwear design.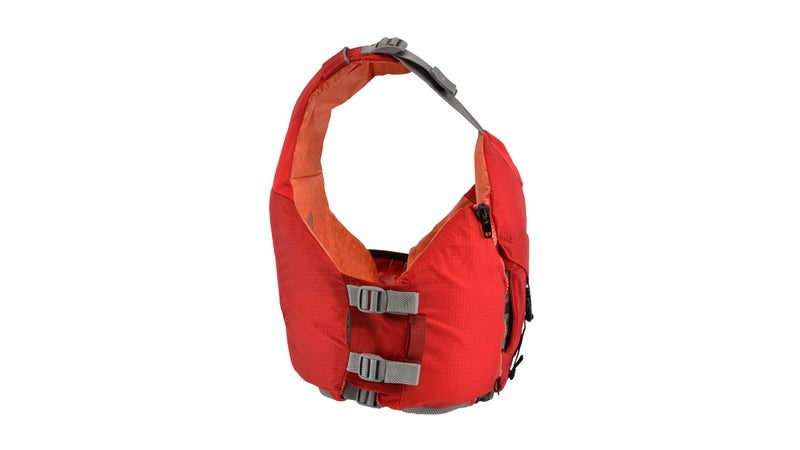 The resulting Lola design was Lotus' bestseller when Curry sold the company to Patagonia five years later. But the Layla, which Astral debuted last spring, "is the synthesis of everything we've learned in 20 years of woman-centric PFD design," he says.
The Layla uses the same tri-panel construction that Curry introduced in 1994. Two side seams parallel the central zipper and let the jacket wrap around a wider range of profiles. Inside are sculpted, hollowed-out cups, making the jacket thinnest around the breasts. Between and below those molded cups, the Layla is filled with a unique buoyancy material called kapok that conforms to the body's curves. "These areas are typically bridged by a flat sheet of stiff foam," says Curry.
"It fits more flush to the body," says Natali Zollinger, a professional whitewater paddler and rower who favors this PFD for competitions. "Wearing it, I'm able to bring my hands up and around the front without them getting caught up on stuff."
It's ideal for whitewater paddling and rowdy situations that require more flotation than smaller, skimpier life jackets provide. "I've worn low-cut jackets for lake paddling," says Zollinger, but many of those super-trim designs are uncomfortable and simply can't keep up in big water.
Even so, this vest isn't for everyone. It's overkill for small-breasted women, and the tri-panel design fits long torsos better than short ones. Astral is working on a short-waisted version. It's also developing a male counterpart. Says Dobson, "We've been hearing from lots of men that want the same jacket in a different color."
Lead Photo: Heather Jackson