The Gear You Need to Start Fly Fishing on the Road
Here's the gear I chose for my first fly-fishing setup
JJAG Media(Photo)
Heading out the door? Read this article on the new Outside+ app available now on iOS devices for members! Download the app.
My wife, Jen, has been trying for years to get me to take up fly-fishing. I've always liked the idea—the tranquility of a backcountry stream, the elegance of a perfect cast—but I never mastered the execution. The few times Jen dragged me out, I felt as dexterous as a goat learning to knit, and 98 percent of the fishing I did was to retrieve my fly from the weeds. After one especially exasperating attempt where I managed to land a hook in my back not once, not twice, but three times, I told Jen that next time I'd prefer to just stay home and poke myself with thumbtacks.
Yet, as we've traveled in Artemis the Airstream, it's been difficult to resist the tug of the rod and reel. About half the sites we choose sit next to streams, creeks, or rivers where, from the front door, we can see fish rising and hear them splashing in the night. When we arrive at these sites, Jen always heads straight down to cast and is usually rewarded with a trout or two.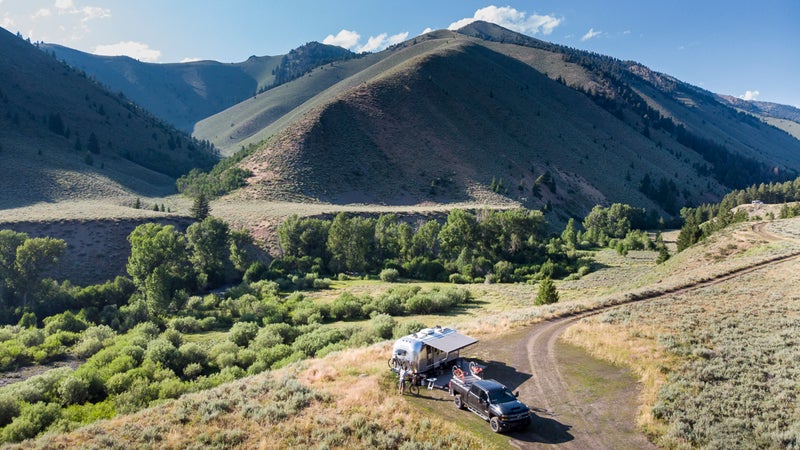 There's no better motivation than a little fish envy, I guess, because after a few years of watching Jen's delight, I decided I needed to try again this summer. At first, I borrowed her gear, which worked out OK until I landed my first trout. At that point, an unspoken but tangible friction began to develop over whose turn it was to fish. I decided I'd best get equipped.
As a complete newb, I was a little overwhelmed by the complexity of the gear options and didn't want to spend a fortune. I've since waded through the esoterica and come up with a kit that, if not inexpensive, is high on both value and performance. My loops still aren't as tight as Jen's, but I'm slowly getting better. We'll never camp beside another river and squander the opportunity to throw a few casts.
Here's the gear that helped get me started.
Temple Fork Outfitters BVK Rod ($260)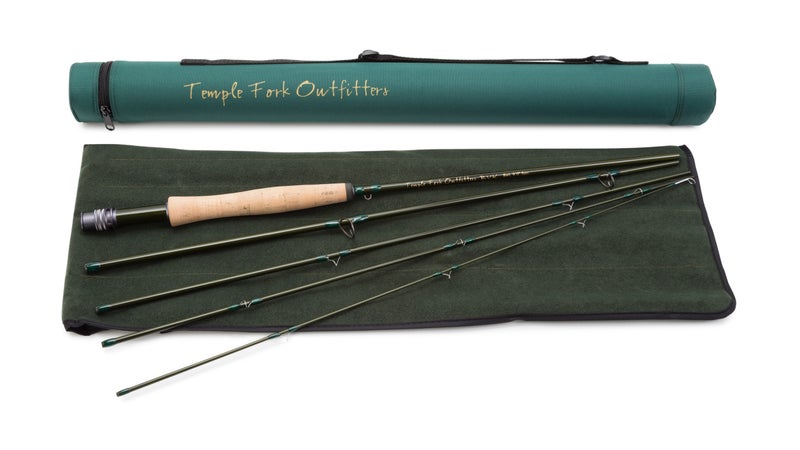 Designed and named for the late American fishing legend and writer Lefty Kreh, the BVK performs alongside other high-end rods but is a fraction of the price. It comes in 18 sizes and configurations; as an all-around rod in the West, you'll want the nine-foot five-weight, which should be plenty for most western trout, from small brookies to 20-inchers. The medium-fast action—effectively a measure of rod stiffness and return rate—is forgiving enough for beginners like me who are learning to cast, but it can still cast at a distance once you improve. We've caught stacks of fish on this rod, and Jen sometimes wants to trade me her more expensive Sage rod for the easier-going feel of this one.
---
Ross Reels Cimmaron II ($225)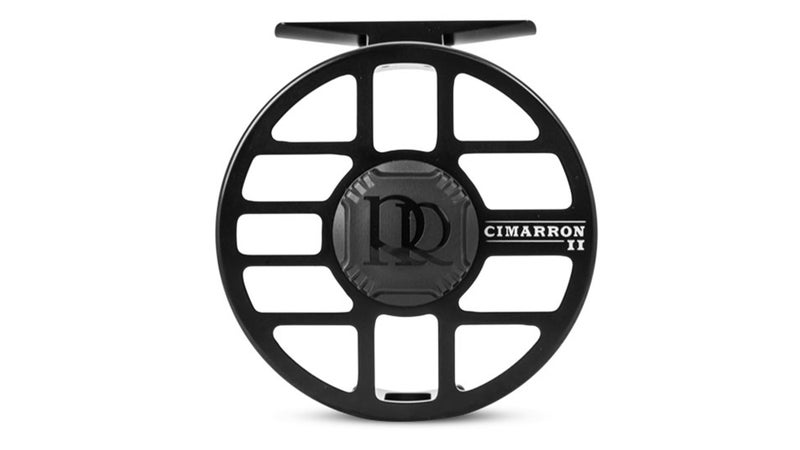 A friend gave me some good advice about choosing a reel: "They are like jewelry. Price is mostly a matter of looks and bling." Sure, more expensive models tend to have better drag systems, but that largely matters only for saltwater species like bonefish. The biggest factor in choosing a reel is getting the right size for your rod (that is, one that can manage enough line weight). This 5/6-weight reel means I can comfortably run anything from four- to six-weight line, should I ever opt for a second rod. It's smooth, it's simple, and it looks good.
---
Korkers Buckskin ($140)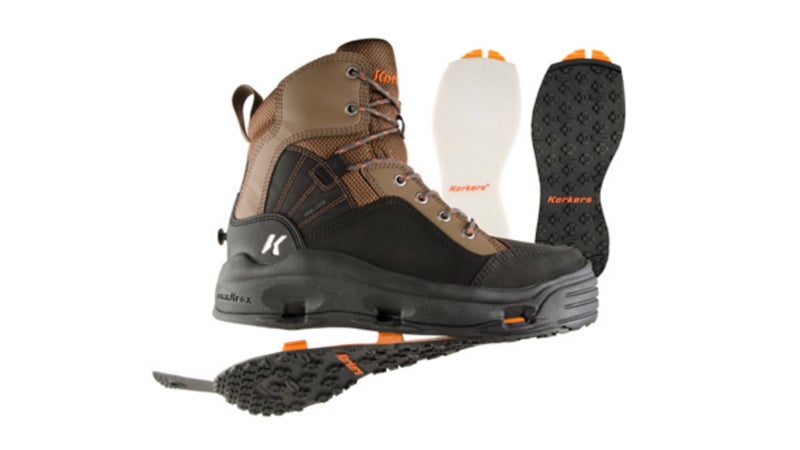 This boot is half the price of some of its competition, and thanks to the innovative interchangeable sole system, it's like purchasing two pairs of boots in one. Using six side clips and a rear heel button, you can switch between 17 separate outsole treads and patterns depending on the water you plan to fish. I worried that the clips might break down over time, but Jen's have seen three years of fairly heavy use with all straps and ports intact. Mine came with a standard rubber sole and a studded version for additional traction, and I purchased a felt sole ($30) for slippery rivers where studs are prohibited. The boot is surprisingly lightweight and drains quickly.
---
Eddie Bauer Guide Long-Sleeve Shirt ($80) and Guide Pro Pants ($80)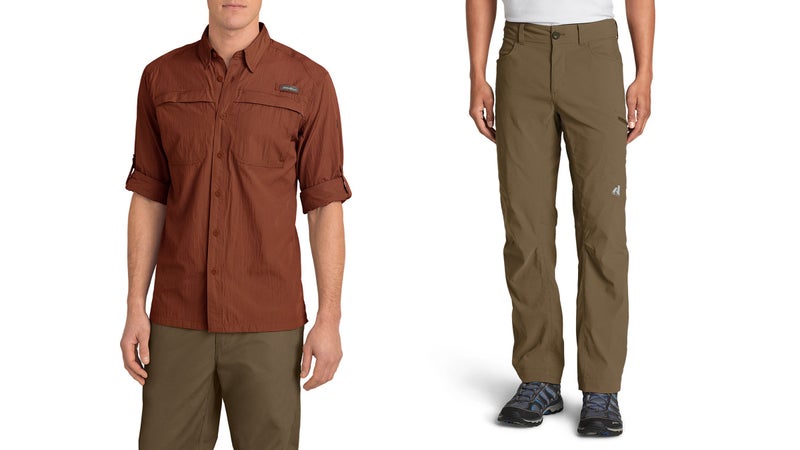 Don't skimp on fishing apparel in favor of the quick-dry tees you already own, as I did. My first full day on a river, I scorched the back of my neck and arms, despite a slathering of sunblock. A good long-sleeve, fast-drying button-up like the Eddie Bauer Guide shirt keeps the sun at bay (it's UPF 50+), the bugs off, and the heat down. The collar is cut high for extra coverage, and the sleeves are cut long to help shield your hands, though they can also be rolled and buttoned back for hot days. Best of all, the poly-nylon blend feels almost as soft as cotton but dries in minutes. The Guide Pro Pants are equally high-performing, with a nice stretchiness thanks to the added spandex. But the trim fit and two low-profile zip cargo pockets mean they aren't teched out and dumpy-looking like many other fishing pants.
Buy now (shirt) Buy now (pants)
---
Smith Caper ($139) and Drake ($249)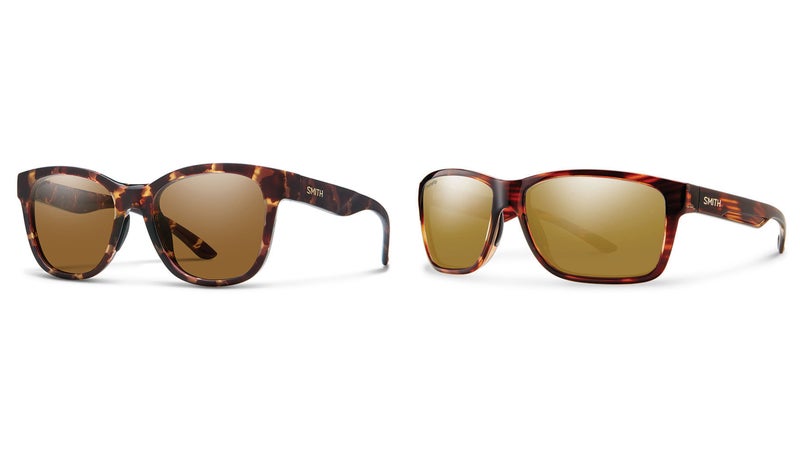 On the water, there's no getting around the need for high-quality polarized lenses. Smith makes some of the sharpest out there, both in terms of performance and aesthetics. The ChromaPop lenses on the Caper, which are Jen's choice, add such depth and contrast that you can see fish below the water, so you know where to stalk. And the new ChromaPop Glass lenses, available now on the Drake and coming soon to Smith's water-specific frames, such as the Barra, offer the same visual acuity with 12 times the scratch resistance.
Buy now (Caper) Buy now (Drake)
---
Patagonia Skeena River Wader ($400)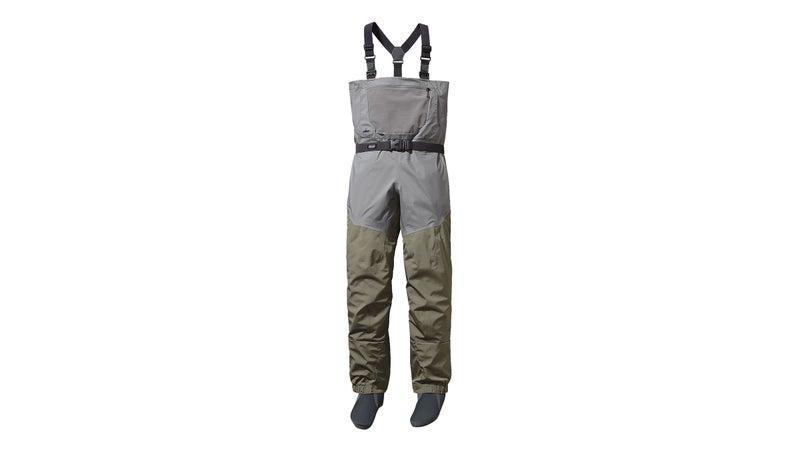 You don't necessarily need waders, especially if you plan to fish in warmer months and shallower streams. I put off getting them for a while, but I decided to invest ahead of a recent pair of trips to Idaho and Alaska, where we'd face cold, deep water. Patagonia's midweight Skeena waders are a great compromise between price and protection, with all the high-end features—mesh zip pocket on the chest for tackle, hand-warming pockets, a tuck-away interior dry pocket, internal daisy chains for organizing gear, and a wading belt (a necessity so you don't drown)—minus the huge price tag.
Lead Photo: JJAG Media