Gear Guy
How Do I Start Fly Fishing?
I've never tried fly fishing, and it's hard to find a buddy who's willing to show me the ropes. What's the best way to get started?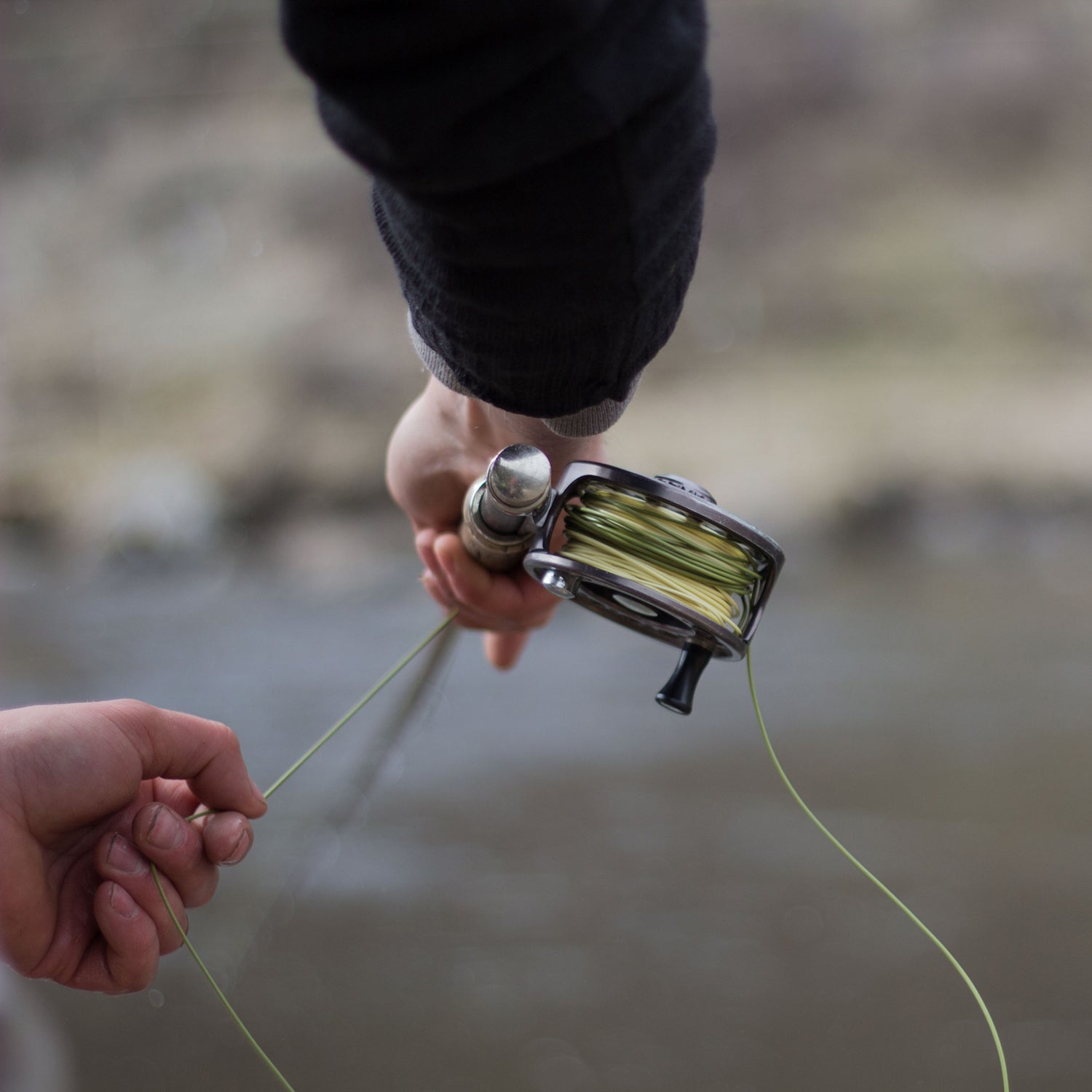 Daniel Petty(Photo)
Heading out the door? Read this article on the new Outside+ app available now on iOS devices for members! Download the app.
Good fly fishermen have the sort mystique that makes you want to immediately go out and buy a pair of waders. But the sport also comes with a boatload of arcana and fussy gear, and it's hard to break into the club. So it was with a certain amount of glee that I received a loaner unit of Redington's all-in-one $199 Topo Outfit. It's dead simple. You get a rod, real, six flies, and all the pertinent accessories in one place, a compact zippered "outfit" with everything you need to fish—just add cold beer.

Redington Fly Fishing Reel Tackle.

Redington reel.
I'm a lapsed fly fisherman from many years ago, back before high school, when I had enough free time to appreciate the motion of a weighted line looping through the air, and the anticipation of the rise of a smallmouth. But when the mail arrived the other day, my wife was a bit incredulous.
"Are you seriously telling me you know how to do this?" she said. "Fly fishing? A River Runs Through It and all that?"
To show her, I went downtown to get a fishing license ($22), read the state's pamphlet on what fish are legal to keep, and took a few practice casts in the yard.
Nearby are cold brooks full of small brownies. And, according to the state handbook, brown trout do not have any size restriction, so the bar was set pretty low. A five-inch trout would be good enough for me.
---
Redington Topo Outfit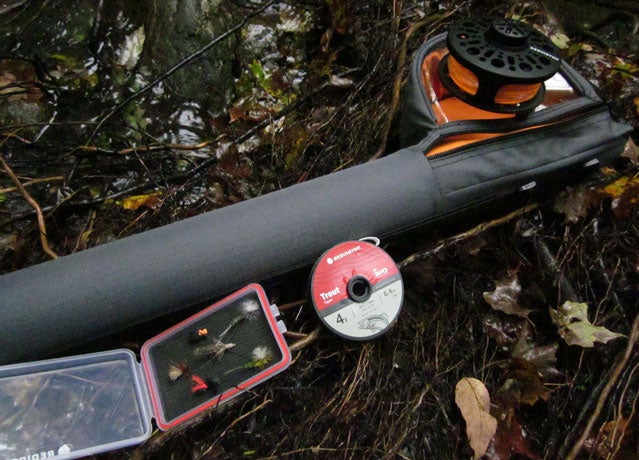 The Redington Topo kit comes with a good variety of mayflies, caddis bugs, and beetles that will raise such cold-water fish, and its tippet, or graduated leader line, goes from a thick monofilament to a gossamer thin strand that won't spook a trout when it hits the water. The kit includes a spare tippet in case you tangle with a tree, and a little pair of metal nippers to cut lines and prep new flies. The rod itself has a fast to moderate action, which worked a little better when I cast it on a lake than when I was trying to angle in a cramped brook. When I was a kid I used a Pflueger, which had more of standard feel—more flexible and forgiving.
At a little over a pound in total weight and under three feet long, the Redington packs well. Setting everything up took a few minutes—you push together the four graphite segments of the pole using the handy alignment dots, then screw the reel tight. It's not completely idiot-proof—the first time I screwed the reel on backwards—but it was easy enough to figure out.
The review kit was due back exactly one week from the day it arrived, and that was my deadline to catch dinner. On a rainy late afternoon, with big droplets making a racket on the canopy above, I hooked one fish that I was unable to land. Suddenly I was fighting a trout, and then an instant later, it was gone. I had a few other bites, and did land a sunny in the lake but threw it back. Not exactly Brad Pitt under the Montana sky.
Besides the hassle-free setup of the Redington, a highlight of my fishing week was finally having a proper fishing vest, which I'll get into after the jump.
---
The Flint Hills Vest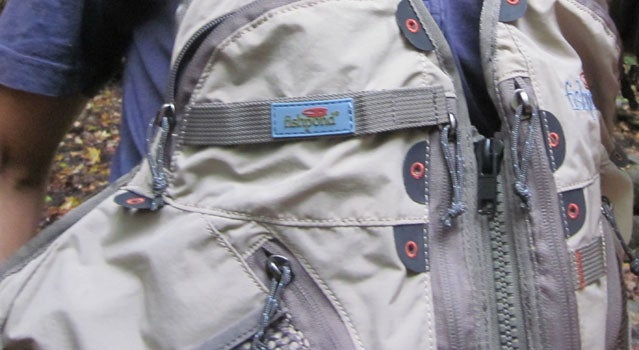 After a few decades' hiatus, I wanted to get back into the sport in style. I had the Redington Topo Outfit to provide a high-quality graphite pole and lightweight reel. But I wanted things to go smoothly, so I borrowed a fishing vest from another angling company, Fishpond, in Colorado.
The $89 Flint Hills Vest has six pockets up front and a big pouch in back for storing a jacket. I connected the Redington nippers to a D-ring lash on the front of the vest, zipped the Vermont fishing license into a side pocket, and stowed a Canadian lager in the bottom pocket for later. It was nice to have everything organized and within arm's reach. I think I'll do this more often.
Lead Photo: Daniel Petty
Trending on Outside Online