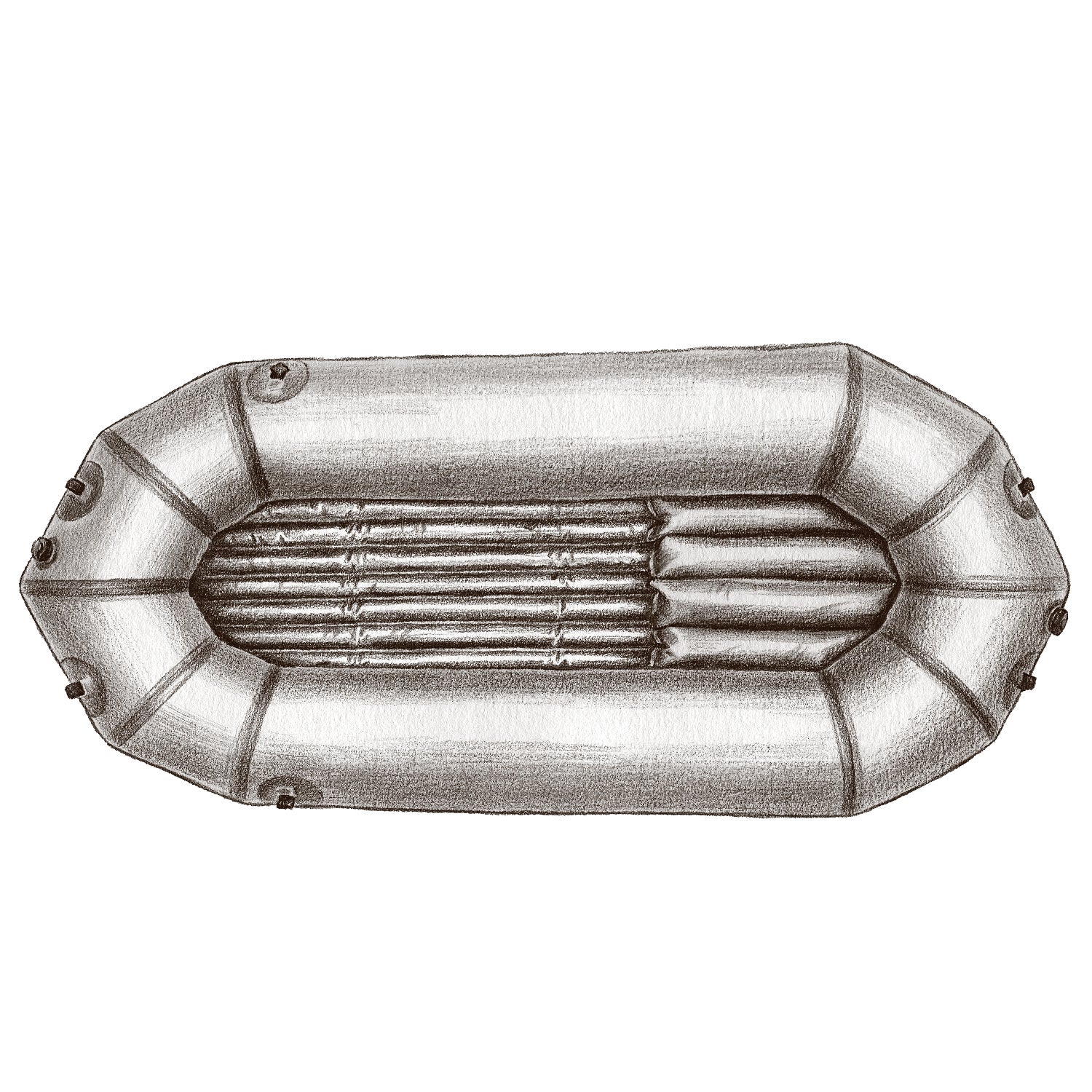 Tim Tomkinson
Heading out the door? Read this article on the new Outside+ app available now on iOS devices for members! Download the app.
A small inflatable raft that can be rolled up to fit in a backpack. In 1982, Roman Dial, a pioneering backcountry explorer, was competing in the Alaska Wilderness Classic, an early adventure race on the Kenai Peninsula. As Dial was scouting the Moose River for a good place to swim across, Dick Griffith, another legendary hardman, came up behind Dial, took off his pack, and unfurled a pilot's survival raft. Griffith donned a Viking hat and floated across, leaving Dial and his competitors behind. "After that, about 30 Alaska crazies formed this hardcore group of people who wanted boats to get around on their adventures," says Sheri Tingey, founder of Colorado-based Alpacka Raft, the first large-scale commercial pack-raft company.
Early rafts were based on Griffith's model, which he'd also used to descend Mexico's Copper Canyon. (Huzzah, Dick!) But those pilot bail-out boats were designed for the ocean, not whitewater. Subsequent models, made using thin, urethane-coated nylon stitched or glued together, tended to bust apart in rapids. Tingey, a former ski-apparel designer, decided to build a better one in 2000, when her son tried to travel the Brooks Range with a stitched and glued raft that deflated, she says, "every hour on the hour." She toyed with fabrics that would allow for big tube frames: PVC (too heavy), Hypalon (required gluing), and, finally, urethane, which could be welded together to create a durable seam. In 2002, she sold the first Alpacka rafts, opening up the sport to a wider market of adventure crazies.