Yes, Quiksilver Is Going Under. But Surfing's Doing Just Fine.
The company's financial woes have little to do with the sport, and everything to do with changing fashion tastes and questionable business decisions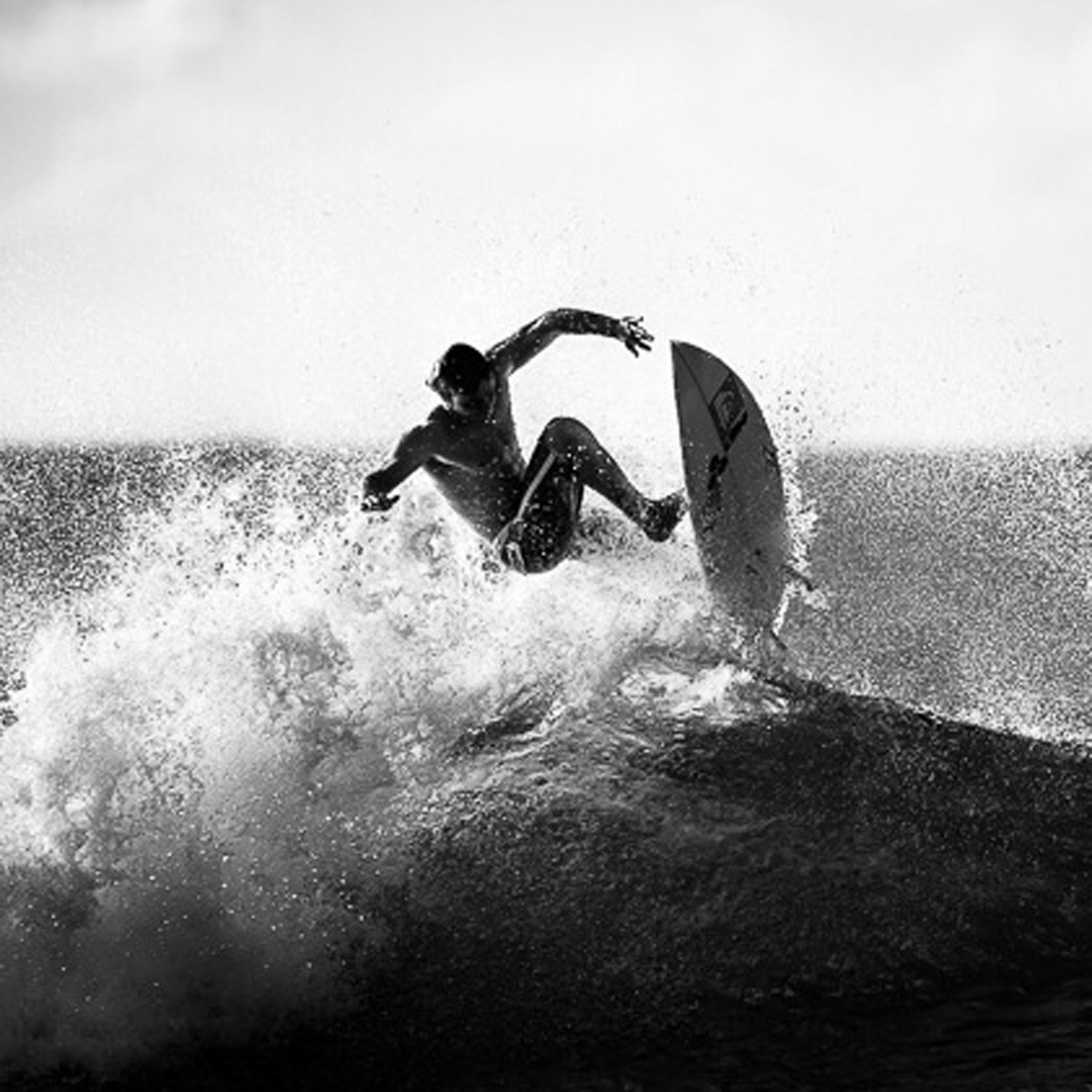 Heading out the door? Read this article on the new Outside+ app available now on iOS devices for members! Download the app.
It's been a long fall for Quiksilver from the heady days of the 1990s and early 2000s, when the Australian-born brand rode a tidal wave of popularity in surfwear among people who had never set foot on a board. 
The iconic brand—founded in 1969, now based in Huntington Beach, California—became the first publically-traded surfwear company in 1986. Earlier this week it was trading below 50 cents, and was suspended from the New York Stock Exchange. On Wednesday, the company announced that it's declaring bankruptcy, and that the Los Angeles-based investment firm Oaktree Capital Management will gain a majority stake in the business as part of its turn-around effort.  
The company and its chief brands—Quiksilver, Roxy women's wear, and DC shoes—will continue operating. But store closures are expected, continuing a pattern of contractions that began two years ago as the company tried to stem mounting financial losses. (The bankruptcy doesn't affect the company's European or Asia-Pacific units.) 
Before the wipeout, this was the dream: Board shorts and T-shirts emblazoned with surf-brand logos would be a lasting trend. But fashion-fickle youth have shifted away from the look, says Mitch Kummetz, a senior analyst at the investment bank B. Riley & Co., who has followed the Quicksilver Company since 1998. In women's wear, cheaper "fast fashion" has gained marketshare in the wake of the recession. More traditional sportswear from companies like Under Armor has also grown more popular, he says. 
Key retailers were put off by strategies like direct sales to customers that would bypass surf and skate shops, says Kummetz. They also cut back on spending on competitions and athlete sponsorships.
The number of Americans actually surfing doesn't appear to have changed much. Participation has grown from 2.2 million in 2007 to 2.7 million in 2013, according to studies by the Outdoor Foundation, a non-profit arm of the outdoor industry. But this could be beside the point, since many of the people buying into the look aren't actually picking up a board, says Kummetz.
That shift in cultural currents was compounded by a series of business missteps. The biggest was the company's ill-fated foray into winter sports. In 2005, Quiksilver bought the Rossignol company, which included Rossignol, Dynastar, Look, and Lange brands. It unloaded the company three years later for $147 million, less than half of what it paid.
That failed deal eventually cost the company nearly $1.3 billion and "left us with a huge amount of debt," according to a letter from Quiksilver CEO Pierre Agnes and President Greg Healy to U.S. employees explaining the bankruptcy.
The two also wrote the problems were compounded by "poor management decisions that yielded a failed strategy and poor operational execution." 
In the wake of the Rossignol debacle, the company in 2013 brought in former Disney and Nike executive Andy Mooney to serve as CEO. But under his tenure Quiksilver alienated key retailers, who were put off by strategies like direct sales to customers that would bypass surf and skate shops, says Kummetz. They also cut back on spending on competitions and athlete sponsorships, he says. Kelly Slater, a surfing legend and longtime Quiksilver mascot, left in 2014 to start his own line of clothing. Other companies were quick to pounce on the dissatisfaction.
"They did not pull punches in going to retailers and saying, 'These guys are not "core" anymore. We're "core," ' " Kummetz says.
Mooney was replaced earlier this year.
It's not clear how the bankruptcy will spill over into the sport. The company is the title sponsor of several stops on the World Surf League's Championship Tour, and lists 24 men and 9 women sponsored by Quiksilver and Roxy. 
Surf League spokesman Dave Prodan declined to discuss any detailed conversations with Quiksilver about future sponsorship, but says "all the events that have support at the moment we've been assured have support moving ahead." A source close to the company says Quiksilver plans to continue sponsoring athletes and events, but it's not clear at what level.
Despite the grim news, the two company leaders struck an upbeat note about the company's future in their letter to employees. 
"Our reorganization will provide the opportunity for a fresh start, and while there is much work to be done, we are confident Quiksilver is moving in the right direction and will emerge a stronger business, better positioned to grow and prosper into the future," they wrote. 
Trending on Outside Online