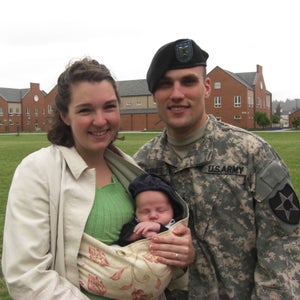 When Army captain Luke Bushatz returned home from the war in Afghanistan, he was seemingly in one piece. Yet he was struggling far more than either he or his wife, Amy, realized. The first signs of a problem were lapses in his short-term memory. Soon, though, he found it impossible to connect with other humans, especially those closest to him. He tried to numb himself with alcohol and sex, and ended up struggling with addiction. Then, at his lowest point, he sought out the one place where he could be himself again: the natural world. In this episode, Luke and Amy share the story of how their marriage crumbled, and how venturing into the wilderness together set them on a path to recovery.
---
This episode of the Outside Podcast is brought to you by Tracksmith, a proudly independent running brand that makes high-performance products for amateur athletes striving to be their best. Learn more at tracksmith.com.
Follow the Outside Podcast
Outside's longstanding literary storytelling tradition comes to life in audio with features that will both entertain and inform listeners. We launched in March 2016 with our first series, Science of Survival, and have since expanded our show to offer a range of story formats, including reports from our correspondents in the field and interviews with the biggest figures in sports, adventure, and the outdoors.