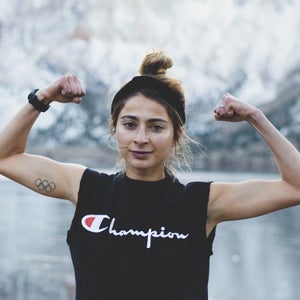 Distance runner Alexi Pappas is the rare dual threat of Olympic athlete and movie star. In the 2016 film Tracktown, which she wrote, directed, and stars in, she set out to capture the running-obsessed culture of Eugene, Oregon—a place where recreational runners share the trails with pros, and local farms and butchers step up as beef and vegetable sponsors for hungry athletes. Outside contributor Stephanie Joyce talked to Pappas about how her life as an Olympic hopeful translated to the big screen, and why so many people connect with her as an artist and a runner.
Follow the Outside Podcast
Outside's longstanding literary storytelling tradition comes to life in audio with features that will both entertain and inform listeners. We launched in March 2016 with our first series, Science of Survival, and have since expanded our show to offer a range of story formats, including reports from our correspondents in the field and interviews with the biggest figures in sports, adventure, and the outdoors.